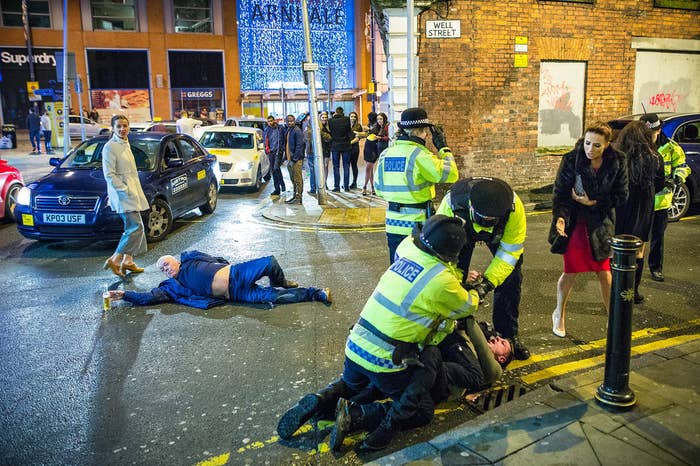 This photo, by photographer Joel Goodman, was posted in a New Year's Eve party gallery on the Manchester Evening News website under the caption "Police hold on to a man while another lies in the road".
It didn't take long for people to start comparing the image to fine art.
Specifically Renaissance art.
People began to point out it appeared to adhere to the "golden ratio" of proportioning in art.
Some people tried their hand at turning the photo into an actual painting.
This effort wouldn't look out of place in The Lowry.
Others started to realise who might be the real subject of the "painting".
Leading, somewhat inevitably, to this:
Speaking to BuzzFeed News, Goodman said he was delighted to see his photo being likened to Renaissance paintings.
"It's a lovely and flattering comparison, especially in the context of a category of photography that's too often derided," he said.
Goodman, a freelance photographer from Manchester, said he believed anything could be considered art.
"There are street photographers who regularly make art of these sort of scenes," he said. "Why not? There are lots of different ways to photograph the same scene."