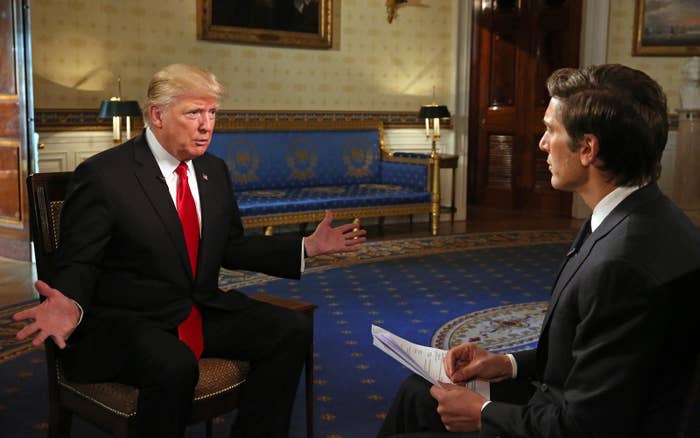 Theresa May is under intense pressure to challenge Donald Trump over comments he made condoning torture when she visits him this week.

In an interview with ABC News last night, the US president said he "absolutely" believed waterboarding worked, and that the US had to "fight fire with fire".
Human rights groups, opposition politicians, and legal experts all said May had to make it clear the UK could play no part in revived torture programmes.
Labour leader Jeremy Corbyn said British values had to come before any so-called special relationship with the US, while Liberal Democrat leader Tim Farron demanded confirmation from the prime minister that no one would be extradited to the US if they were at the risk of torture.
Waterboarding, which causes the interrogation subject to experience the sensation of drowning, is widely regarded as a form of torture.

The practice was employed on detainees at Guantánamo Bay under the Bush administration but was banned by Barack Obama shortly after he took office in 2009.
During the recent US presidential election campaign, Trump repeatedly said he would bring back waterboarding of terror suspects, and confirmed last night he still holds that view.

Trump told ABC News that senior intelligence officials had told him torture "absolutely" works.

"I don't want people to chop off the citizens' or anybody's heads in the Middle East," he said. "OK? Because they're Christian or Muslim or anything else. I don't want – look, you are old enough to have seen a time that was much different. You never saw heads chopped off until a few years ago.
"I want to do everything within the bounds of what you're allowed to do legally. But do I feel it works? Absolutely I feel it works. Have I spoken to people at the top levels and people that have seen it work? I haven't seen it work. But I think it works. Have I spoken to people that feel strongly about it? Absolutely."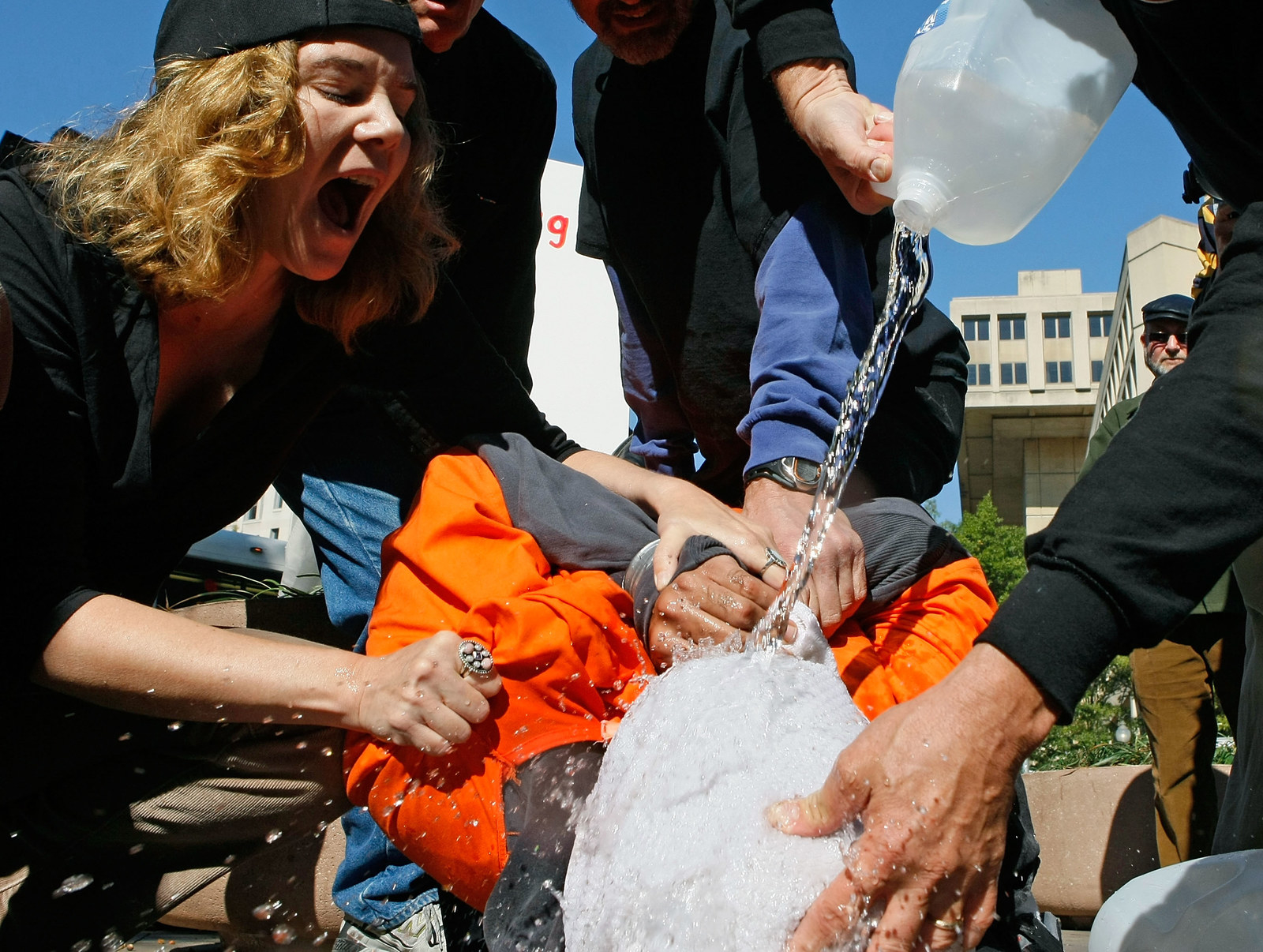 Sonya Sceats, director of policy and advocacy at the UK organisation Freedom From Torture, told BuzzFeed News: "For survivors of torture, to hear the leader of the free world legitimise torture is absolutely devastating."
She said Trump's comments went even further than anything said by former president George W. Bush, and raised the question "did we ever learn anything" from the War on Terror.
Sceats said we should expect the prime minister to "send a strong signal that torture failed before and will fail once again".
"She should send an unequivocal message that British intelligence agencies will not stoop to this level," Sceats said S"aying you don't condone torture, as Downing Street has done, is not the same."
Katie Taylor, deputy director at international human rights organisation Reprieve, said the use of torture by the US with the help of allies including the UK was a "shameful chapter" in Britain's recent history.

"Ministers have pointed to the UK's policy against torture – but the reality is that this policy is riddled with loopholes and lacks any independent oversight," she said.
"Theresa May must make clear to President Trump that the UK will play no part in a revived torture programme – and she must strengthen the government's torture policy to guard against the mistakes of the past."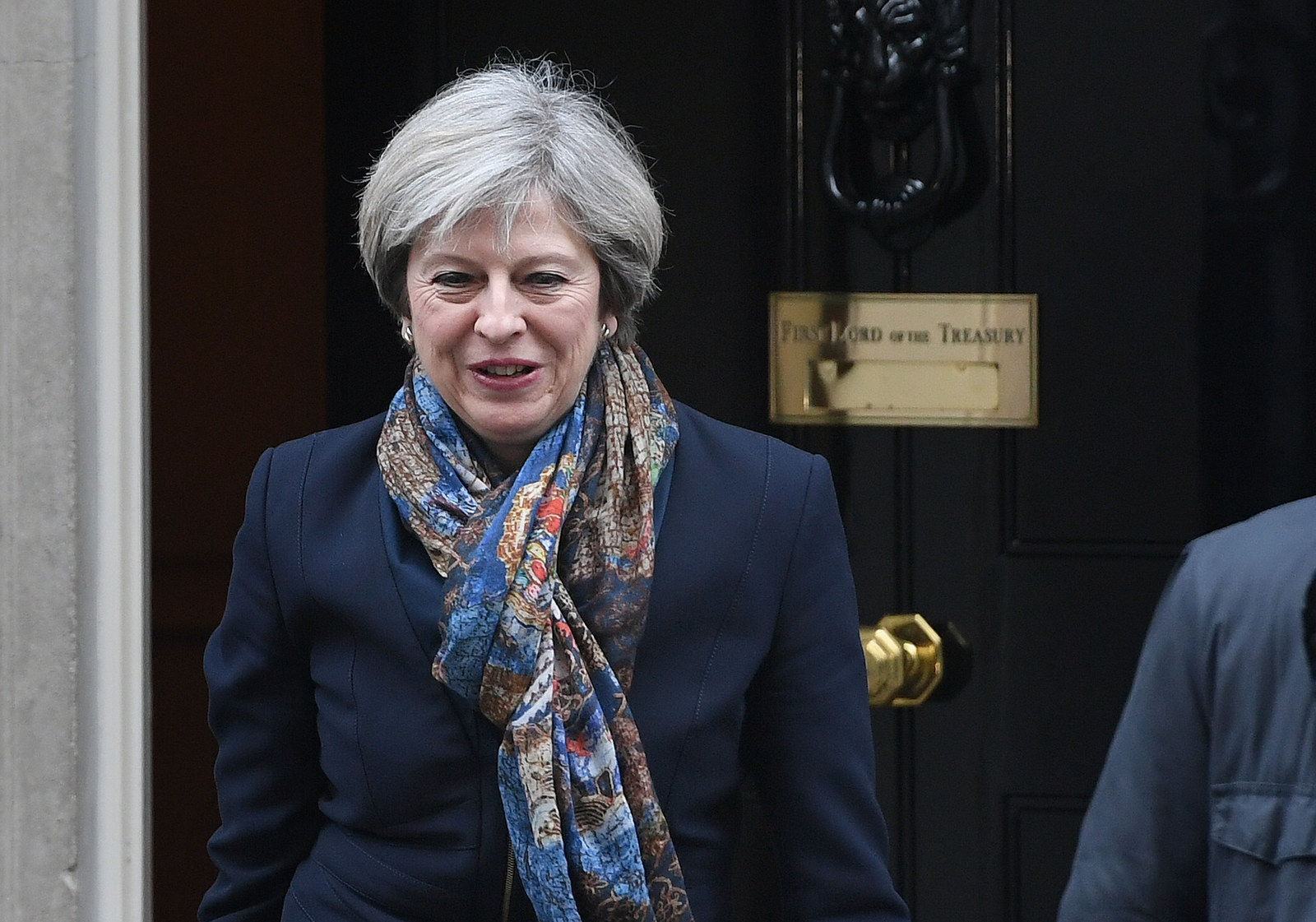 Amnesty International UK director Kate Allen said it was "extremely disturbing" to hear a US president say he believes torture works.
"Apart from the absolute horror of half-drowning terrified people who may have been subjected to a whole range of other abuse, there's no evidence that torture is in any way effective," Allen said. "Quite the opposite – people will say anything to make the pain stop.

"During her meeting in Washington, Theresa May mustn't flinch from telling the president some basic truths about the complete unacceptability of authorising a return to the use of waterboarding and other torture, or indeed of keeping Guantánamo open."
At Prime Minister's Questions yesterday, before Trump's ABC News interview, May made it clear the UK did not sanction torture but did not condemn Trump for advocating its use.
"President Trump has repeatedly said that he will bring back torture as an instrument of policy," Tory MP Andrew Tyrie asked her. "When she sees him on Friday, will the prime minister make clear that in no circumstances will she permit Britain to be dragged into facilitating that torture, as we were after 11 September?"
May replied: "I can assure my honourable friend that we have a very clear position on torture. We do not sanction torture, we do not get involved with that, and that will continue to be our position."
Under UK and international law, intelligence obtained through torture is illegal, and a resumption of waterboarding by the US would present serious problems to ongoing collaboration between American and British agencies.
David Anderson, the UK's independent reviewer of terrorism legislation, told BuzzFeed News: "Intelligence-gathering increasingly requires cooperation with a range of foreign liaison partners. The law requires that cooperation must not extend to participation in, or encouragement of, torture or cruel, inhuman or degrading treatment for any purpose."
He added: "The best guarantee of compliance with current guidance is careful and regular review by the new investigatory powers commissioner, who will be a senior judge. This is in the interests of the security and intelligence agencies themselves, who can be sued if they step over what is not always a very clear line. I hope that the prime minister will direct the new commissioner, as soon as he or she is appointed, to review the operation of the guidance. If the commissioner finds the guidance to be wanting, it should be supplemented accordingly."