Hundreds of thousands of people attended New Year's Eve celebrations in Paris, in the largest public gathering in the French capital since terror attacks killed 130 people seven weeks ago.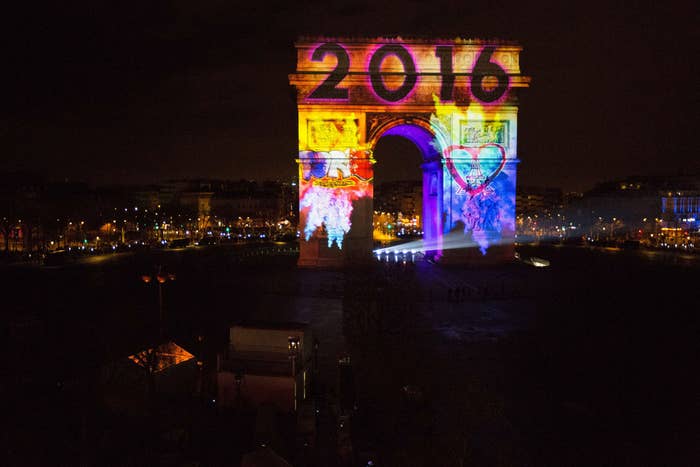 The traditional fireworks display was replaced with a five-minute video broadcast from the Arc de Triomphe and along the Champs-Élysées, while more than 11,000 soldiers and other emergency personnel had been deployed to the streets.
Around 600,000 people normally attend festivities to see in the new year in Paris, but last night's crowd was said to be smaller than usual.
But a woman named Joy attending the celebrations told the AFP news agency: "I'm not particularly scared. An attack can happen anywhere at any time. But that can't stop us from living."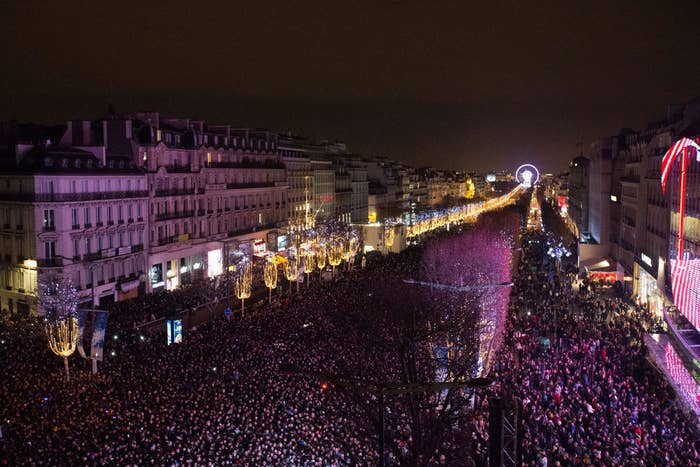 As well as November's attacks by ISIS-linked jihadists, Paris suffered terror attacks on the offices of Charlie Hebdo magazine and a kosher supermarket in January.
In his new year message, French president Francois Hollande said it had been a "terrible year".
But he added: "2015 has been a year of suffering and resistance; let's make from 2016 a year of courage and hope."