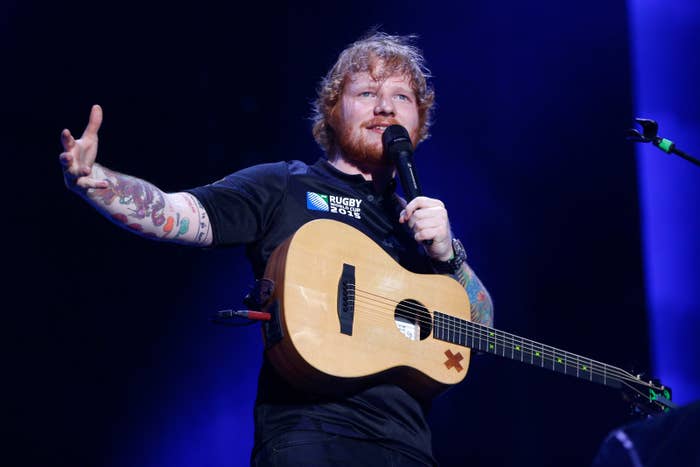 Ed Sheeran is releasing new music this Friday, he announced on New Year's Day.

In a nine-second video posted on Facebook, as well as Twitter and Instagram, Sheeran waves and smiles as he holds up a piece of paper with "New music coming Friday!!" written on it. The video is captioned with the words "Hello 2017".
It's been over a year since the 25-year-old announced he was taking a break from social media, but last week he changed all his profile pictures to a solid blue background.

Now his fans are already saying Sheeran's announcement has saved 2017.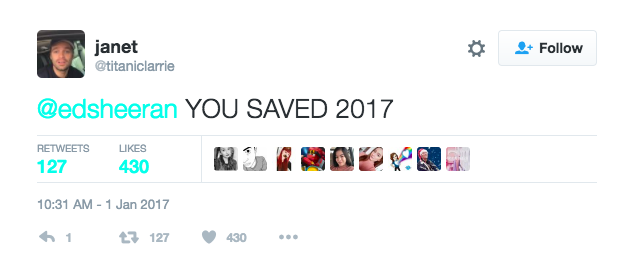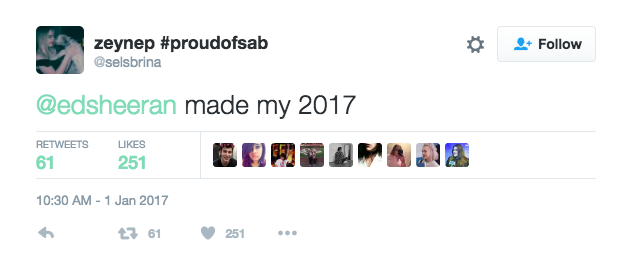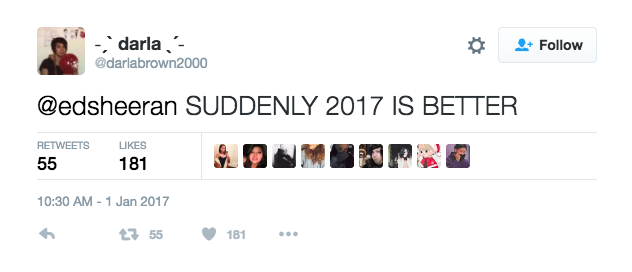 Let's just hope this doesn't jinx everything...