Charities Welcome Cameron's Comments On HIV Prevention Drug
But they added that "we cannot wait any longer" for PrEP to become available.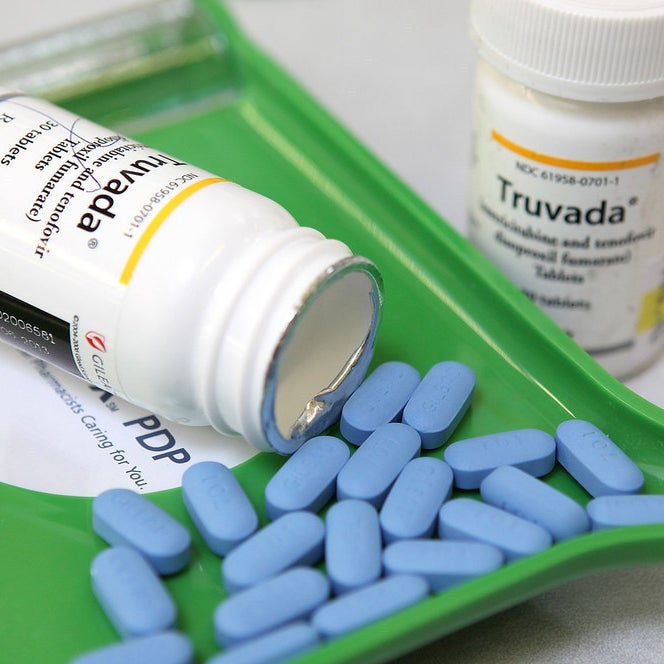 Charities have welcomed David Cameron's highlighting the importance of a drug that prevents HIV, ahead of a looming decision on its availability on the NHS .

At Prime Minister's Questions, Mike Freer, patron of the LGBT Conservative group, raised NHS England's "unacceptable" decision to not fund pre-exposure prophylaxis (PrEP) treatment involving the drug Truvada.
Truvada was approved for use in the US four years ago, and has previously been described as a "game-changer" for HIV, and the biggest breakthrough since antiretrovirals.

After an 18-month consultation period, NHS England announced in March it was not funding Truvada in the majority of cases, as it is not "responsible" for HIV prevention.
But last month NHS England said it would reconsider its decision following a legal threat from the National Aids Trust. NHS England's specialised services committee is due to announce the conclusion of its review later this month.
Cameron thanked Freer for raising the issue at PMQs.

"My understanding is NHS England are considering their commissioning responsibiilty," the prime minister said.

"I want them to reach a decision on this quickly, in this month if possible, because there's no doubt as he says there is a rising rate of infection, and that these treatments can help and make a difference."
Cameron said the government was investing £2 million in trial sites over the next two years.
Deborah Gold, chief executive of the National Aids Trust, said she was encouraged to see PrEP getting such high-profile recognition: "We're glad to see David Cameron recognising in such a public way the growing rates of HIV in the UK and it's good to see him committing to there being a meeting on the topic."

But she added: "What we now hope is that this meeting translates into action rather than continuing the trend of false starts and disappointment we have had so far on PrEP. With 17 people being diagnosed with HIV every day we cannot wait any longer for PrEP to become available."
In an emailed statement, Ian Green, chief executive officer at the Terrence Higgins Trust, told BuzzFeed News: "We welcome David Cameron committing NHS England to making a long-overdue decision on HIV prevention game-changer PrEP this month. Thank you to Mike Freer for continuing to champion this life-changing HIV prevention tool.

"We urgently need NHS England to make PrEP available for those most at risk."