In today's EU referendum news, Nigel Farage has led a flotilla of Brexit-backing fishing vessels up the Thames.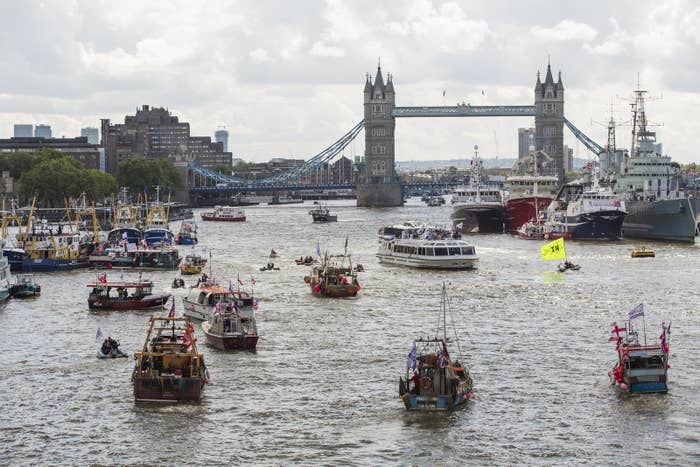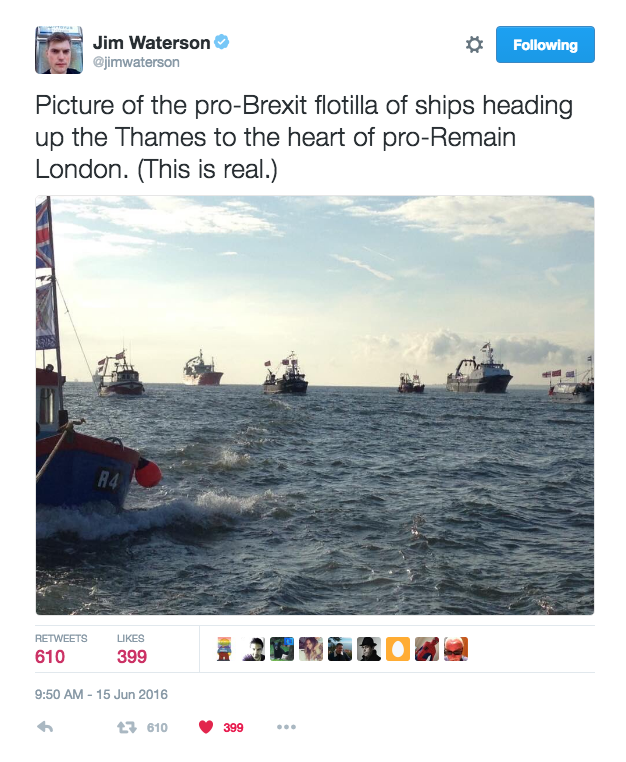 After the flotilla passed through Tower Bridge it as met by a boat carrying UKIP leader Farage, who arrived to take charge on an open-top bus blasting out the theme from The Great Escape. (Although one of his aides pointed out it may not be appropriate given many of the people in the The Great Escape ultimately die.)
They were met by a squadron of Remain-supporting lifeboats led by Bob Geldof.
Really.
Here's Geldof goading Farage after the rival fleets met.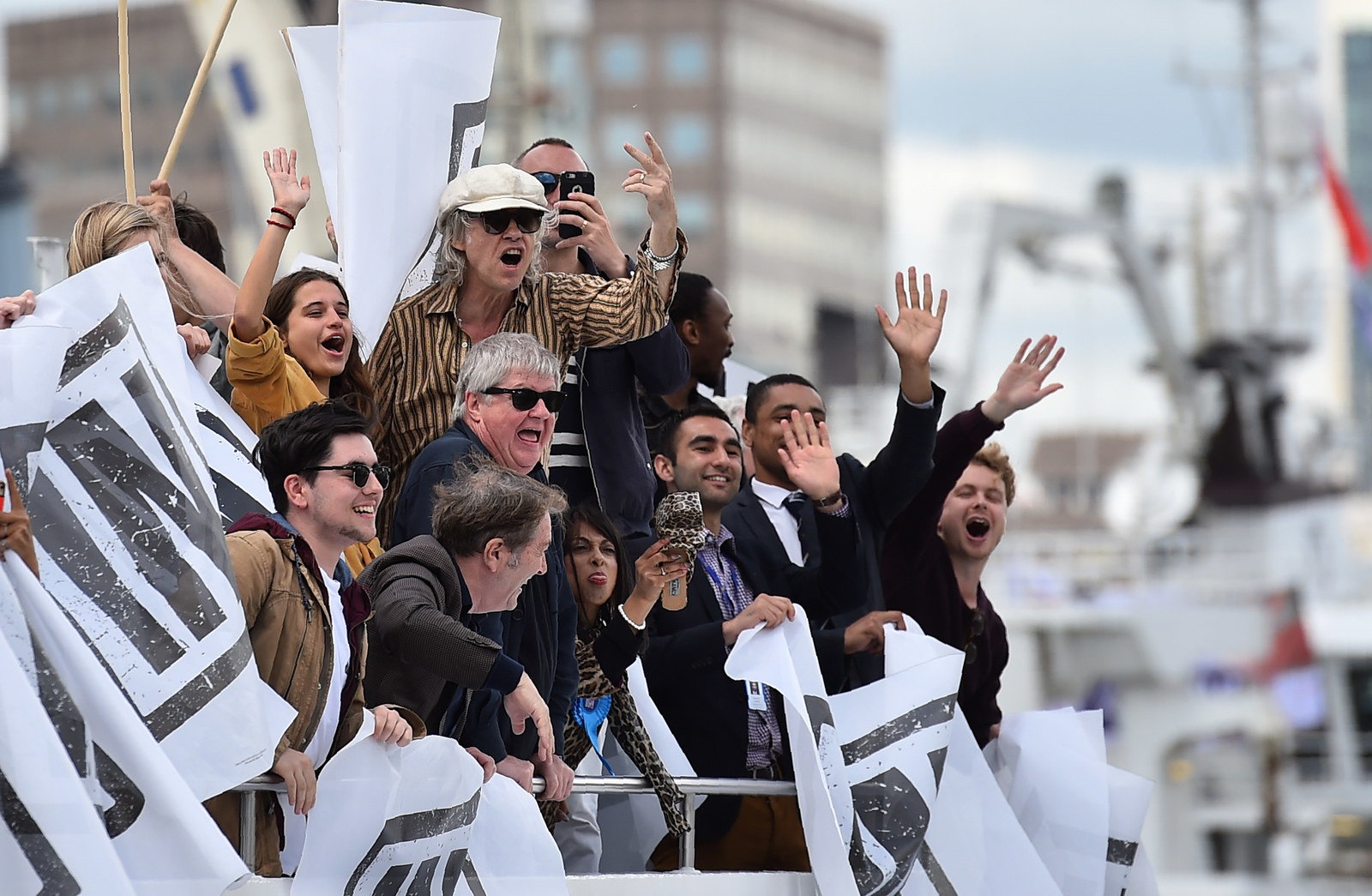 Farage's flotilla of fishing vessels opposed to the EU – officially called Fishing for Leave – travelled to outside the House of Commons for the final Prime Minister's Questions before the referendum.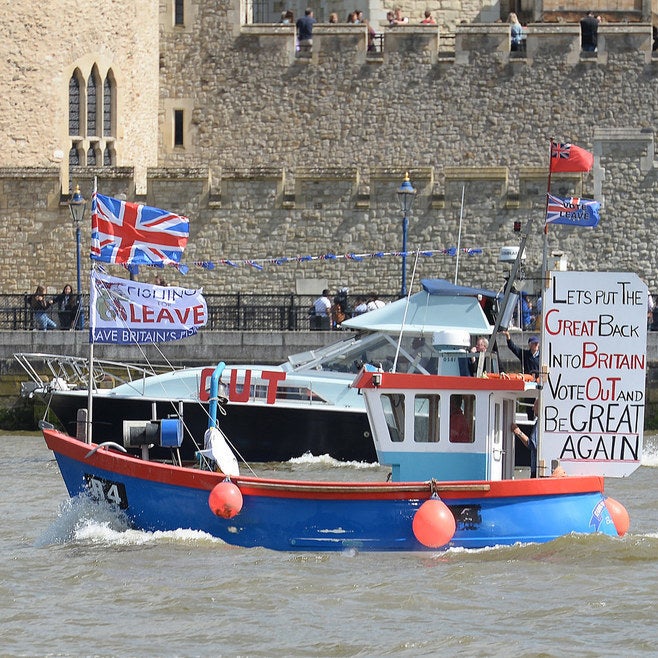 To add to the drama, leading anti-EU campaigner Boris Johnson's sister Rachel was on one of the pro-EU boats taking on the Leave armada.

Things seemed to escalate quickly.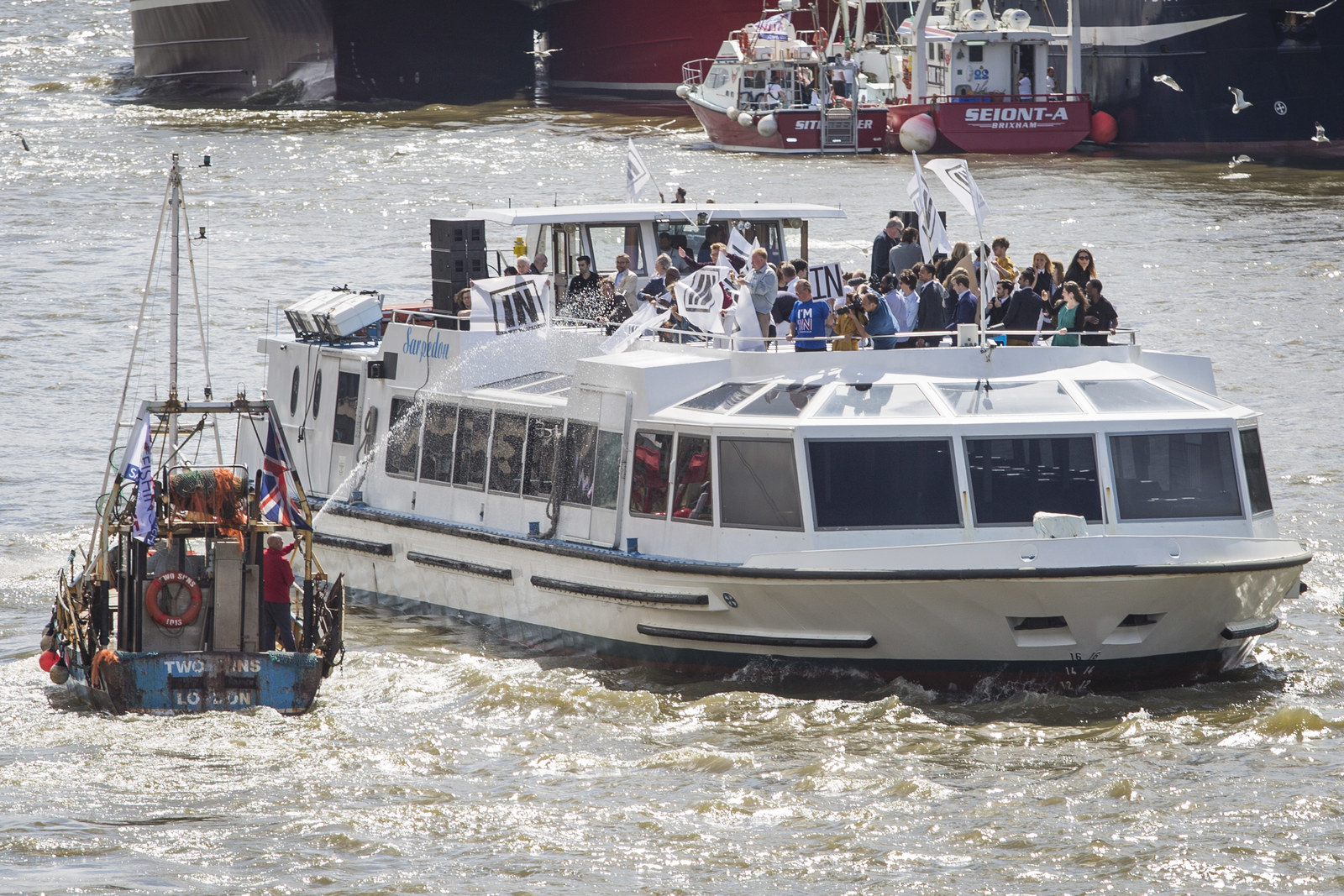 Geldof, previously of the Boomtown Rats, kept steering his own boat close to Farage's flagship before shouting very, very loudly through an enormous sound system designed to drown out the UKIP leader.
Just to reiterate, this really happened.
But still, most people couldn't quite believe what they were seeing.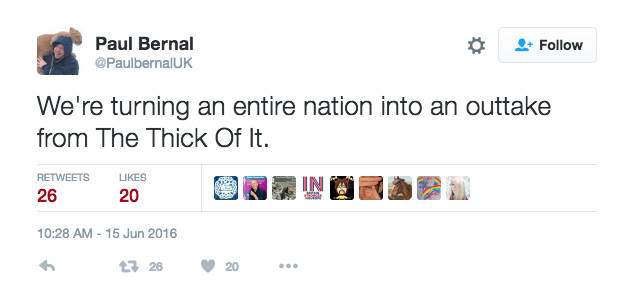 But it was real. Totally. Absolutely.
Seriously, what was going on?
Where was it all going to end?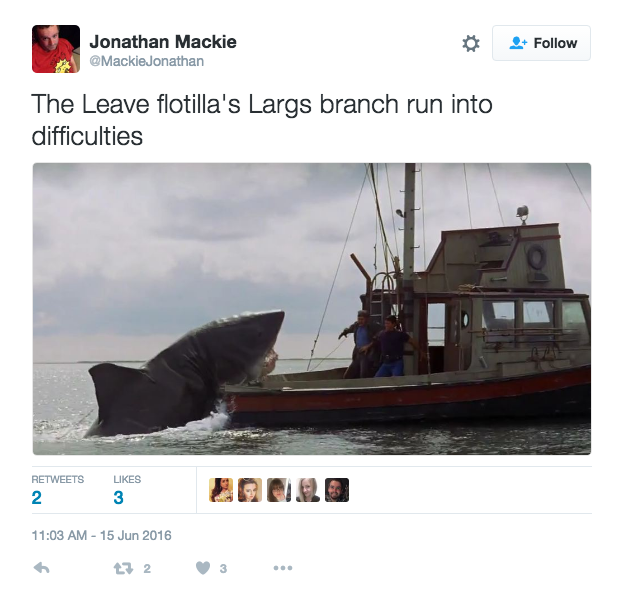 Geldof's boat has some extremely loud speakers.
By this point Geldof was shaking his fists at Farage while making wanker signs and shouting "you're no fisherman's friend" through the soundsystem.
In response Farage told reporters on the boat that Geldof was a "crap pop star" who has "come to laugh at the poor people".
Farage was unhappy with Geldof.
And some journalists on the Farage boat started shouting at other journalists on the anti-Farage boat, claiming it was all paid for by mega super bank Goldman Sachs.
As the flotilla finally reached parliament it was accompanied by a small fleet of trawlers, several police boats, and three helicopters hovering overhead.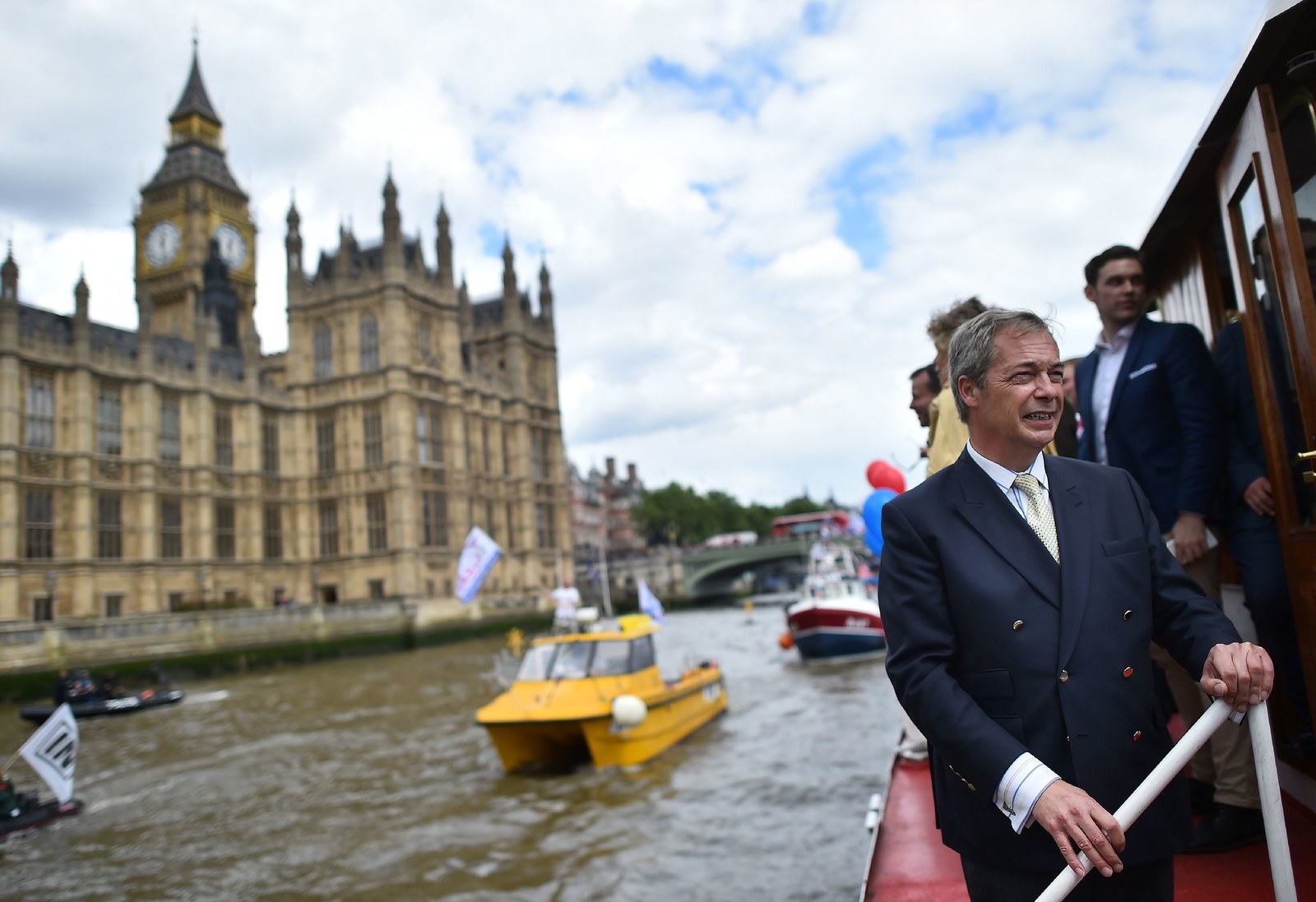 On board the SS Brexit (note: not its real name), UKIP leader Farage said the actions of the Remain campaigners on the Thames were "disgusting".
"They are rich people laughing at poor people," he said. "They are multi-millionaires happy to see [the fishing] industry go to the wall."
Geldof meanwhile told ITV News the EU referendum was "too serious to be left to charlatans" like Farage. He said he was on the Thames to "point out the facts about fishing".
"The facts are that Britain makes more money than any other EU country in Europe from fishing," he said.
But it wasn't quite over – outside parliament, with MPs looking on, a trawler called "Wayward Lad" pushed up against Geldof's boat and two people went on board to have a chat.
And then it was all over. And thanks to dozens of boats, a few skirmishes, a lot of shouting, and total chaos on the Thames the EU referendum campaign hit its most bizarre point so far.