Queen Rania of Jordan has shared a cartoon portraying Alan Kurdi, the Syrian boy who drowned trying to reach Europe, as a doctor.
Alan "could've been a doctor, a teacher, a loving parent", she wrote on Twitter, posting three versions of the cartoon with accompanying text in English, French and Arabic.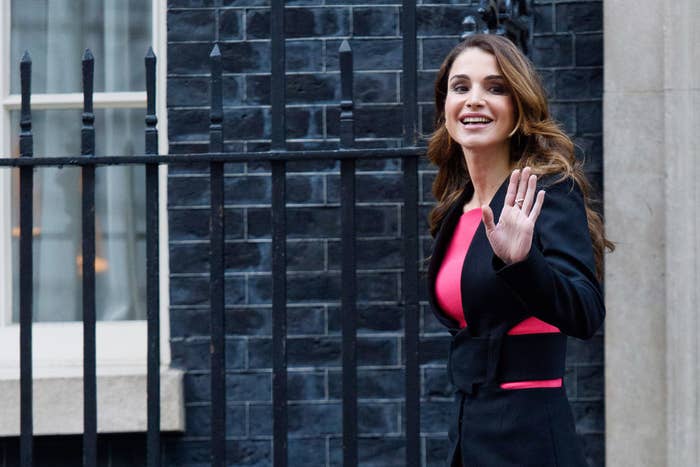 The cartoon, by Jordanian cartoonist Osama Hajjaj, is a clear response to a cartoon in satirical magazine Charlie Hebdo suggesting Alan would have gone on to assault women had he lived.
The highly controversial cartoon was published in the latest issue of Charlie Hebdo, where a caption said Alan would have become a "groper in Germany" had he lived, in reference to mass sexual assaults upon women by men in Cologne.
It has been argued that the Charlie Hebdo cartoon, one of many published in the magazine featuring Alan, is satirising how attitudes towards migrants and refugees can and have changed.
Photos of Alan's lifeless body face down in the surf on a Turkish beach published last summer caused an international outcry and led to new action over the refugee crisis.
He drowned as his family, Syrian Kurds, tried to reach Europe in order to eventually join relatives in Canada.