A mother dropped her baby from the 9th or 10th floor of Grenfell Tower as a fire raged, an eyewitness has said.

Samira Lamrani told journalists she saw the woman gesturing frantically to people on the ground that she was going to drop the baby out of the window.

The woman wrapped the baby in a blanket before dropping it, she said.

"A woman was gesturing like she was about to throw her baby, if somebody could catch the baby," Lamrani told the Press Association.
"And somebody did, and a member of the public, a gentleman ran forward and managed to grab the baby."

Lamrani, who lives near Grenfell Tower in north Kensington, west London, said she she arrived at the scene of the fire shortly after it started in the early hours of Wednesday morning.
She said she saw people screaming and "frantically banging" on windows they could not fully open as the fire grew.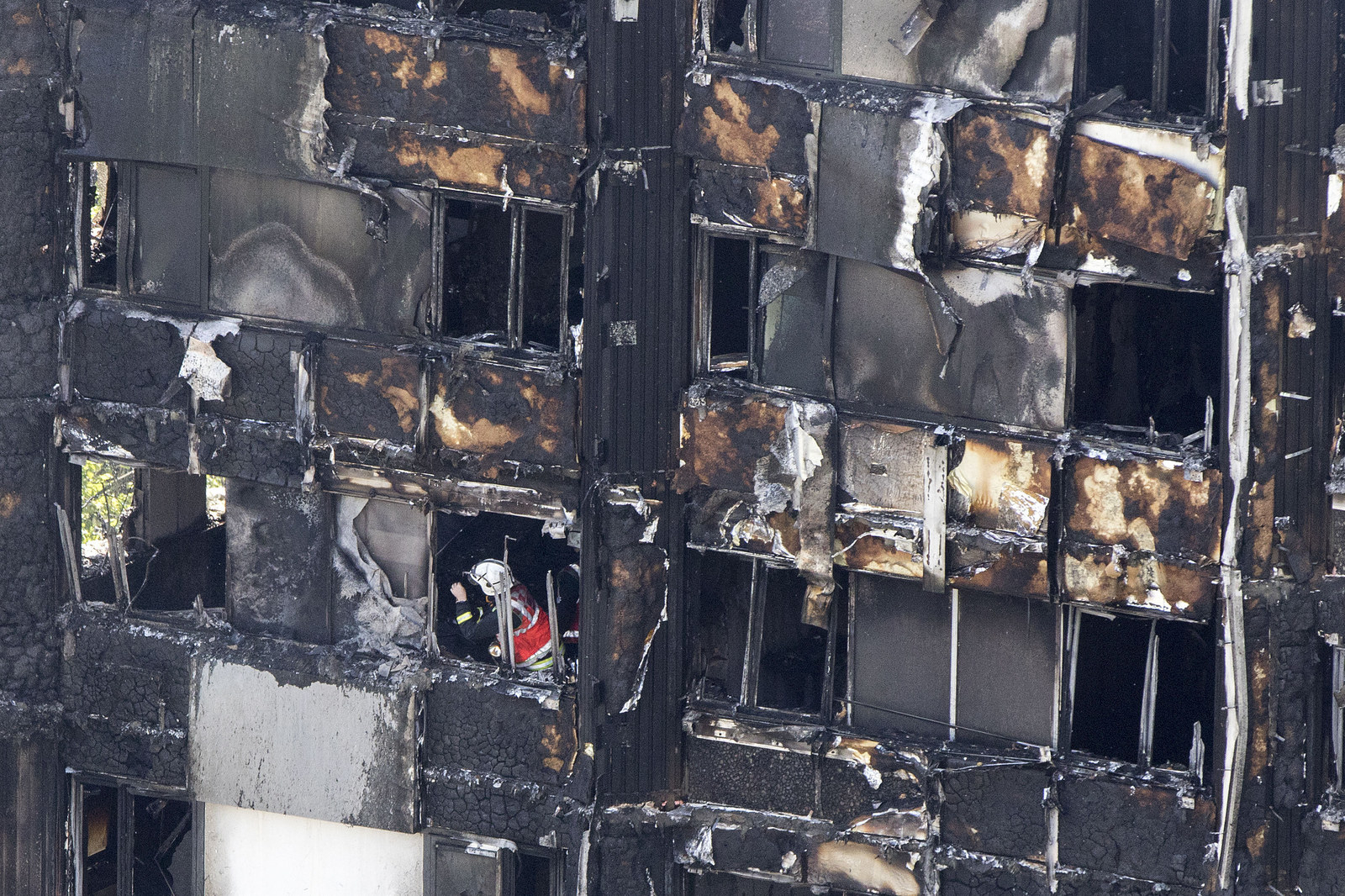 Lamrani said the baby survived the fall but that she did not know what happened to their mother. "Her shadow then disappeared back indoors," she told LBC.
The Metropolitan police have confirmed that at least six people have died as a result of the fire, which firefighters said was unprecedented in size, but warned that the death toll was likely to rise as investigations continued. Seventy-four people are being treated in hospital, with 20 in critical care.
Witnesses have described residents in the tower block going to extreme lengths to escape the blaze, including fashioning makeshift ropes out of bedsheets, or even trying to make parachutes out of bin bags.
A witness who gave her name as Zara told LBC she saw another woman throw her son, aged around 5 years old, from the fifth or sixth floor.

"I think he's OK," she said. "I think he might just have had some broken bones and bruises."
She added: "There was a another woman screaming, 'My baby, my baby, I need to get out, I need to save my baby.' But we were just looking up. We couldn't do anything. There was nothing we could do."
Looks like there are no comments yet.
Be the first to comment!