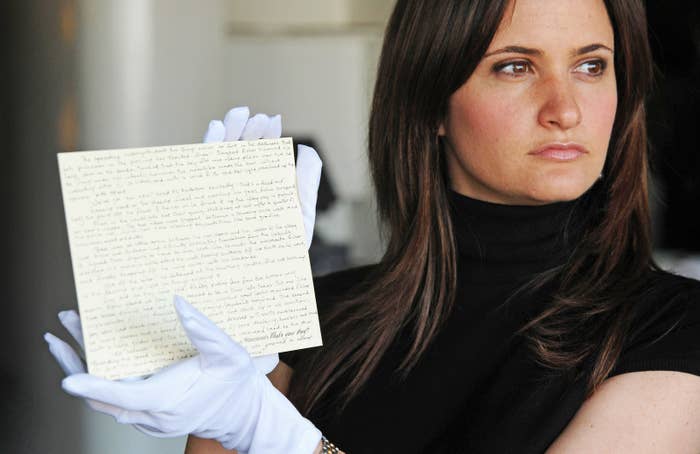 J.K. Rowling has joined a police appeal to help find a rare Harry Potter prequel she wrote that was stolen during a burglary in Birmingham.

The story was handwritten by Rowling on both sides of an A5 postcard for an auction in 2008, raising £25,000 for charities that support reading.
The prequel, set years before Harry's birth, is about James Potter and Sirus Black escaping from Muggle police officers on broomsticks after a motorcycle chase.
Rowling joined police in urging people not to buy the manuscript if they're offered it.
West Midlands police said the postcard was stolen along with some jewellery from a property on Howard Road, Kings Heath, sometime between 13-24 April.
"The only people who will buy this unique piece are true Harry Potter fans," said investigating officer PC Paul Jauncey. "We are appealing to anyone who sees, or is offered this item for sale, to contact police."

Anyone with any information can contact West Midlands police on 101, or via Crimestoppers, anonymously, on 0800 5511, quoting crime number 20BW/83503C/1.