Up to 150,000 penguins may have been killed by an iceberg blocking their access to the sea.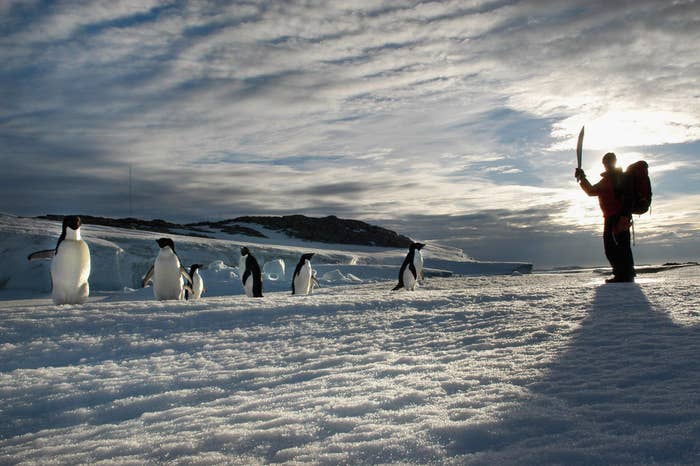 In 2010, a massive iceberg - known as B09B - measuring 1,000sq km became grounded near a colony of Adélie penguins in Cape Denison, Commonwealth Bay, in Antarctica.
This denied the penguins direct access to the sea, forcing them to waddle 60km across land in search of food.
The effect of this trek has meant that a 160,000-strong colony of penguins in 2011 has now shrunk to just 10,000.
"Adélie penguins are birds of the pack ice, requiring open water or accessible tide cracks within 2–3 km of their colony," researchers from the Climate Change Research Centre at Australia's University of New South Wales wrote. "Therefore, the colony size and breeding success are strongly influenced by sea ice conditions."
Writing in the Antarctic Science journal, the researchers warned the entire colony would be gone by 2020 unless the sea ice broke up or the iceberg was dislodged.