Hey, nervous-looking reader! The future sure is scary, right? Lots of uncertainties and tough decisions. Wouldn't it be tempting to take some of the mystery out of it? Leave some judgments to someone else or the spirits that guide chance?
I don't blame you for looking for some guidance! Sometimes you want the universe to decide your fate.
Well look no further than the spiral twist of fate. That's right. M.A.S.H. is back as a new game for adults. M.A.S.H. the Game, a new spin on the old, classic schoolyard game, is here to help you and your friends predict the important stuff, like who is going to be sliding into your DMs later tonight.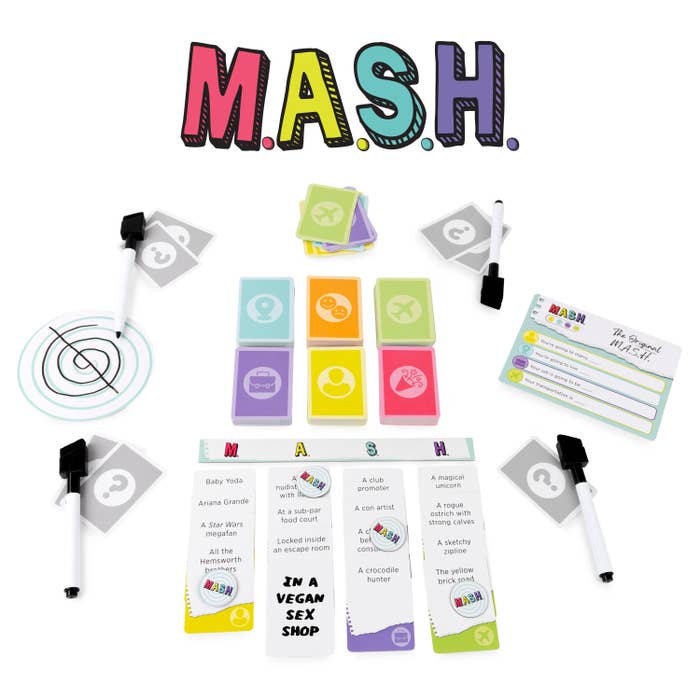 Before you break out your gel pens and highlighters, let me explain how this game works.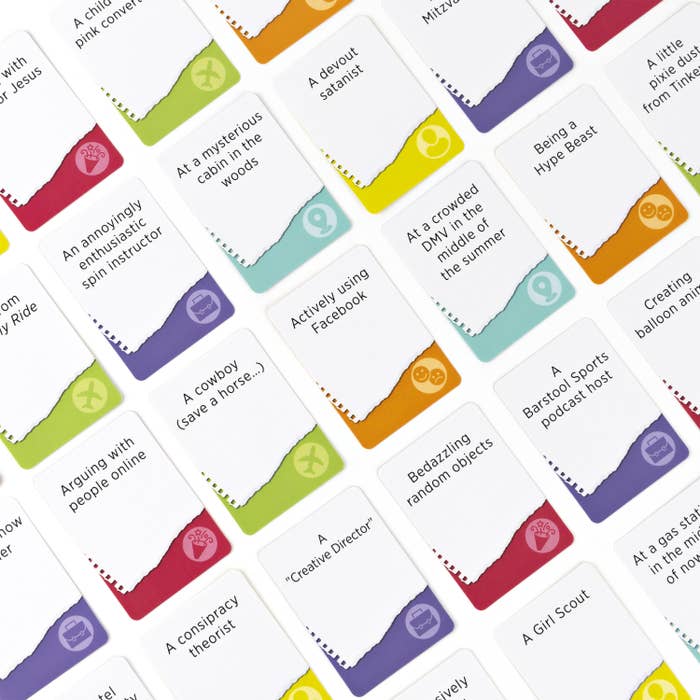 And because this is the grown-up version (no more crumbled loose-leaf paper and whispered teasing that you have a crush on the kid who tried to eat your hair in first grade), some of the results can be timely, adult-themed, or straight-up NSFW.
You can even play this game remotely over a virtual chat.
And here are more nitty-gritty details about the game:
The game comes with 300 fate cards, 20 scenario cards, 6 dry-erase markers, 16 mystery dry-erase scenario cards, 1 spiral dry-erase card, 1 M.A.S.H. banner board, and four tokens.
Intrigued? Feeling nostalgic for your grade school prophet and wanna torture your friends with outrageous fortunes? Then you should get the game! If you simply cannot wait to start playing, you can download a demo with some sample scenarios and printable pieces right this very second! It'll help pass the time until the physical copy comes in the mail.