June 1 marks the beginning of Pride Month, but one Pride parade got a head start on their celebration of the LGBTQ+ community. I'm referring, of course, to the unbelievably adorable, help-I-can't-stop-ugly-crying-but-in-a-good-way Blue's Clue's Pride Parade.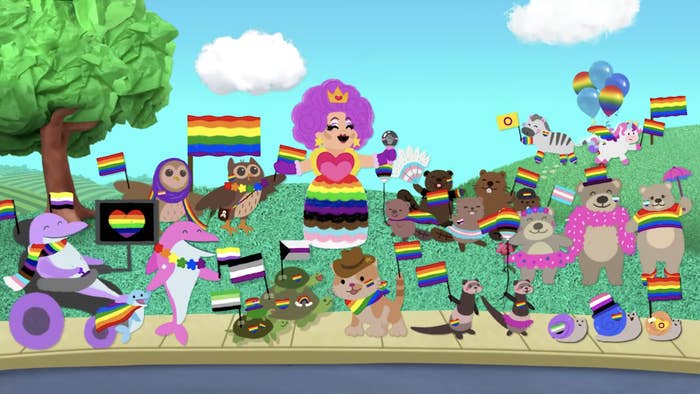 RuPaul's Drag Race Season 11 contestant Nina West hosts the three and a half–minute animated video, which is a sing-along to the tune of "The Ants Go Marching," which is about families marching in a Pride parade.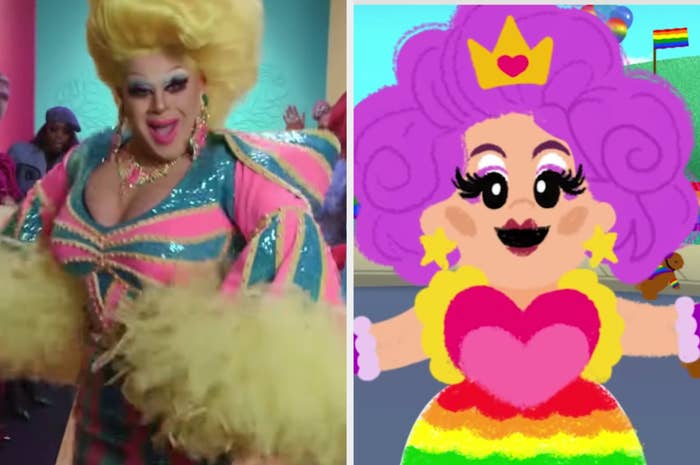 Each parade float features a different kind of family from the LGBTQ+ community, and it's impressively inclusive. You'll see families with two mommies and daddies...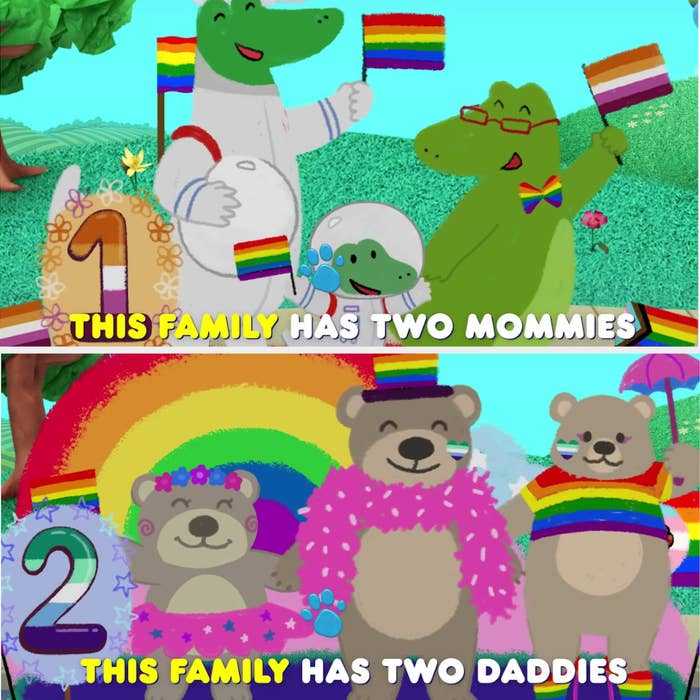 ...and non-binary and trans members...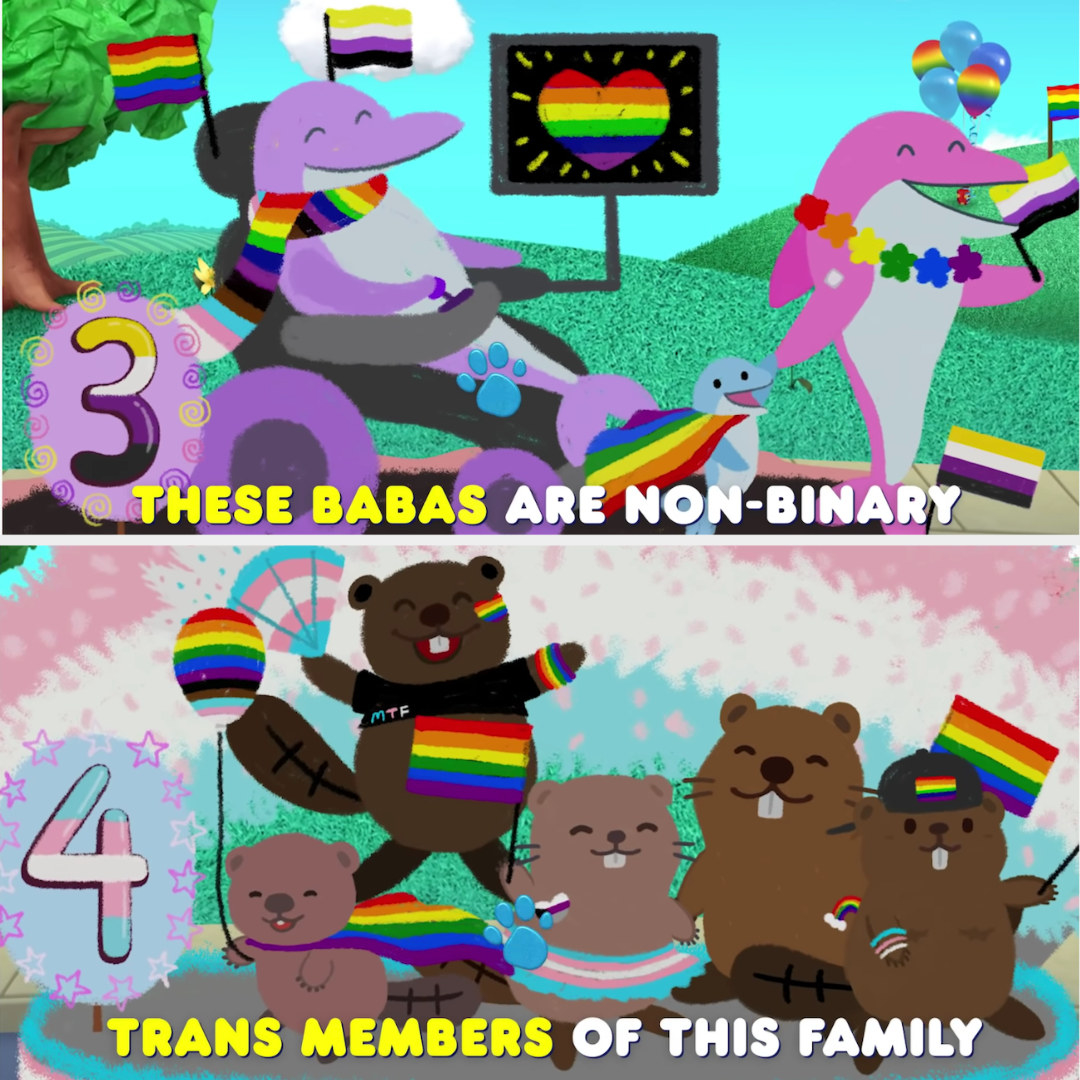 ..and asexual, bisexual, and pansexual people, kings and queens, and the loved ones queer people find and choose for themselves.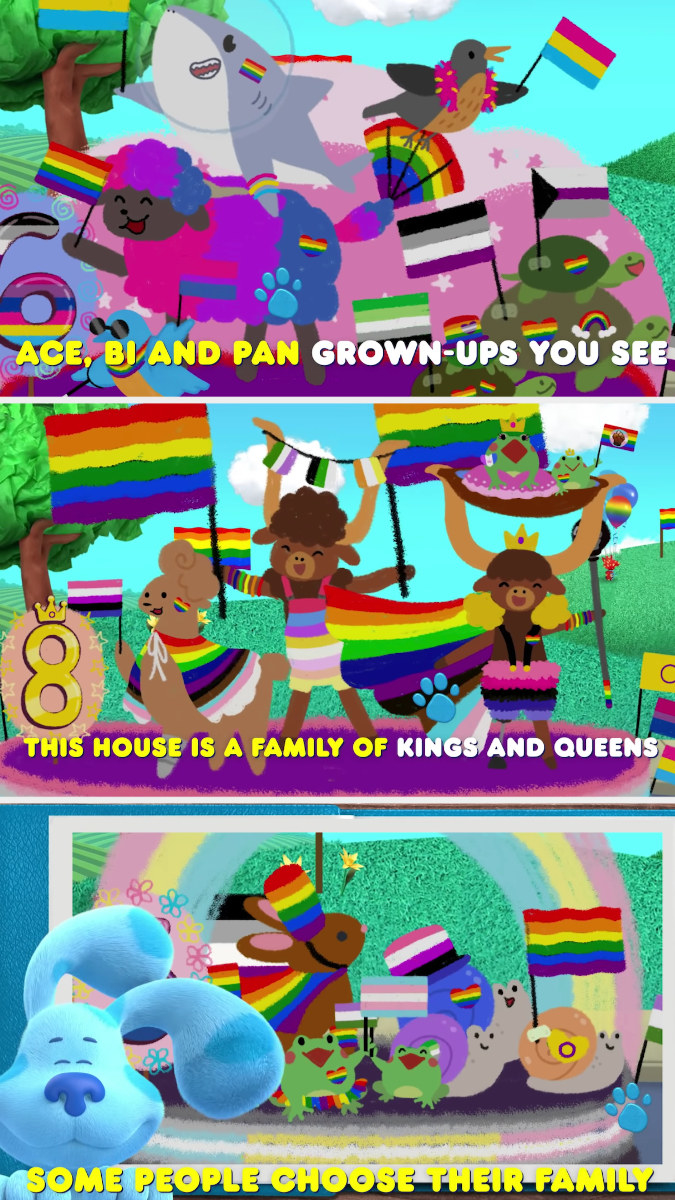 Allies get in on the fun too.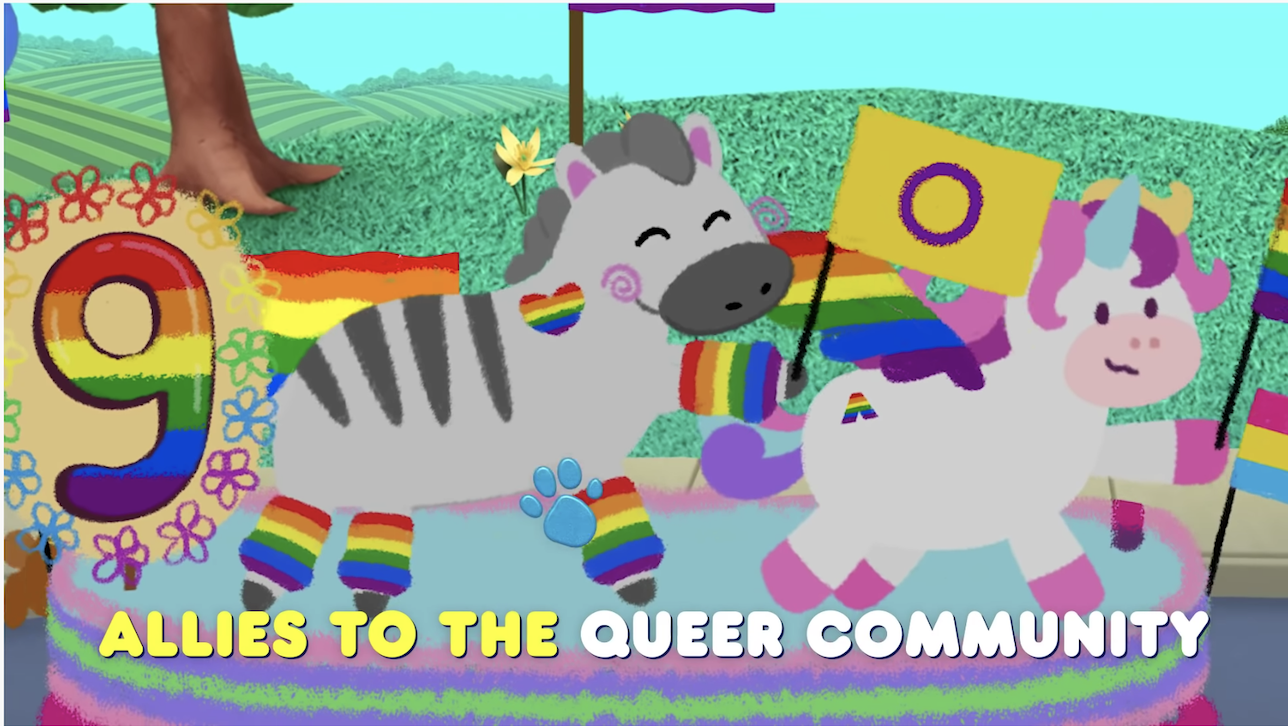 No matter the featured identity, each verse ends on a variation of the same theme: loving each other proudly, then marching in the big parade.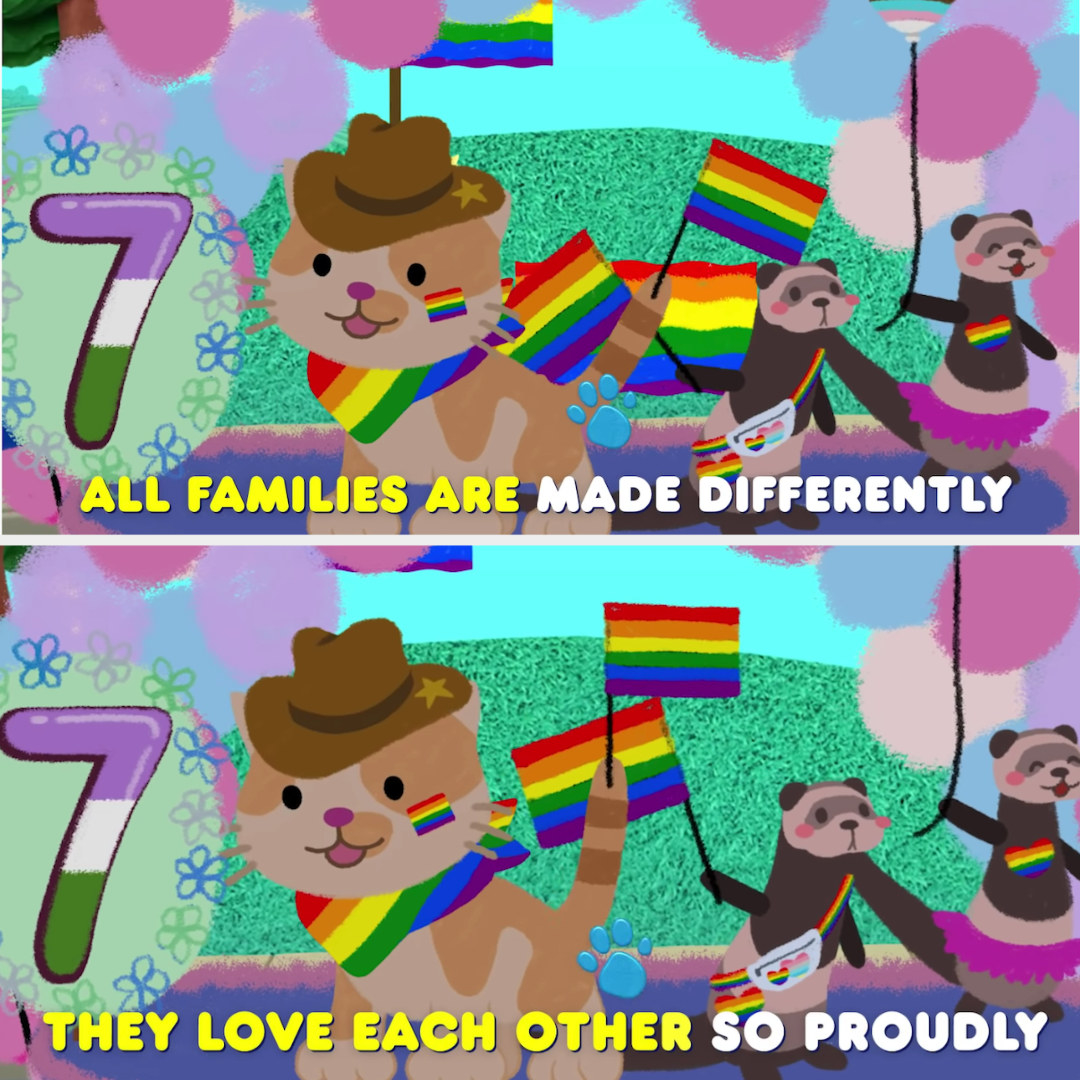 Did I shed a tear while watching this celebration of all different types of queer love, which both brings me joy and may make a young person's journey to being themselves a little bit easier? I'll never tell.
I didn't expect Nick Jr. to kick off my Pride Month, but when a cartoon drag queen leads me on a three-minute journey through the magic of embracing the queer family in all of its multifaceted glory, who am I to say no?