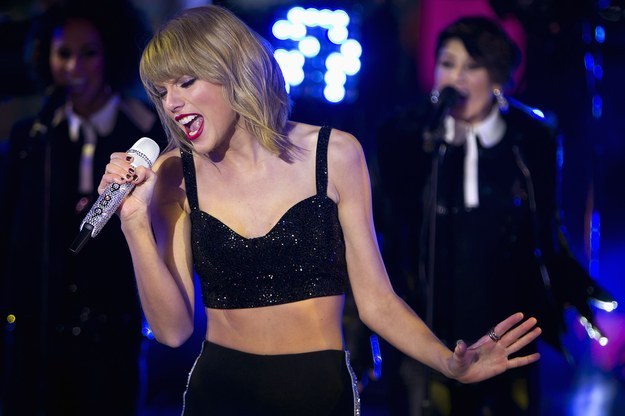 Last week President Barack Obama announced a proposal to offer two years of free community college to millions of Americans.
House Speaker John Boehner's staffers knew the pitch was trouble when it walked in.
Caleb Smith and Mikki Ricci, part of Boehner's communications team, explained that nothing in life is free by employing a series of Taylor Swift GIFs.
"Turns out … when President Obama said 'free' what he meant was '60 Billion dollars over 10 years.' Not even all the Taylor Swift album sales in the world would cover that bill," the post states.
There is no shortage of lyrical references the post.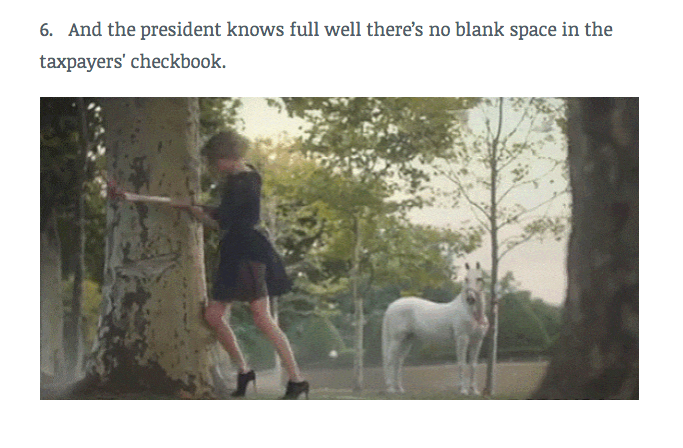 "We are always looking for fun, effective ways to communicate with the American people about President Obama's failed policies, and our better solutions," Boehner's spokesperson Michael Steel said. "As Speaker Boehner says, 'You have to reach people where they are.'"
This isn't Boehner's first time at the GIF rodeo. During Discovery Channel's Shark Week last August, Boehner's office explained why Senate Democrats can't ignore House Republicans' jobs bills with animated shark GIFs.
Last April, the House Speaker's office used GIFs from the popular show How I Met Your Mother to explain the budget process.
BuzzFeed News has reached out to Taylor Swift for comment.
Well done.