If you've seen either the original UK or the American version of Queer as Folk, forget about them while you watch this show. While every iteration of QAF shares the DNA of queer sex, drama, and the struggles of everyday queer life, the Peacock edition goes further than everything before it, in many necessary ways.

Whereas the first two iterations were glaringly about cis, white, hairless gay men, this update brings a whole host of characters from across the LGBTQ+ spectrum to tell a messy, but amazing story about the strength of queerness in all its forms.
While the show takes a moment to get its footing, it ends up hitting a glorious stride when it lets its amazing queer actors let loose.
A premise ripped from the headlines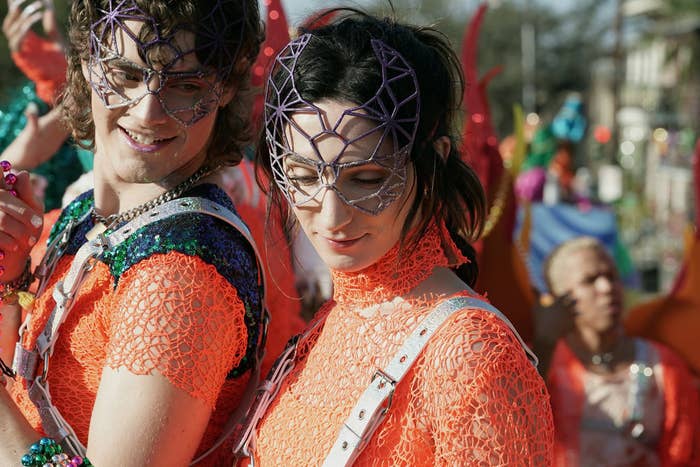 The third edition of QAF starts off with Brodie Beaumont, played by Devin Way, who has just returned to New Orleans after dropping out of med school. After quickly establishing that he is not on good terms with his mother, he goes to see his high school best friend Ruthie, a trans woman who is about to become a mother to twins.
Despite Ruthie's partner, Shar, not wanting her to be with Brodie, he convinces Ruthie to come out to Babylon to celebrate. However, their night of reunion is ruined when a masked man with a gun walks into the bar and fires, killing and injuring dozens. 
The rest of the show is marked by this act of severe violence, clearly resembling the Pulse Massacre that left dozens of queer people dead, and in the process becomes its own worst enemy, trying to talk about the dangerous exploitation of queer suffering, while exploiting queer suffering to do so.
The show can be the very thing it says it hates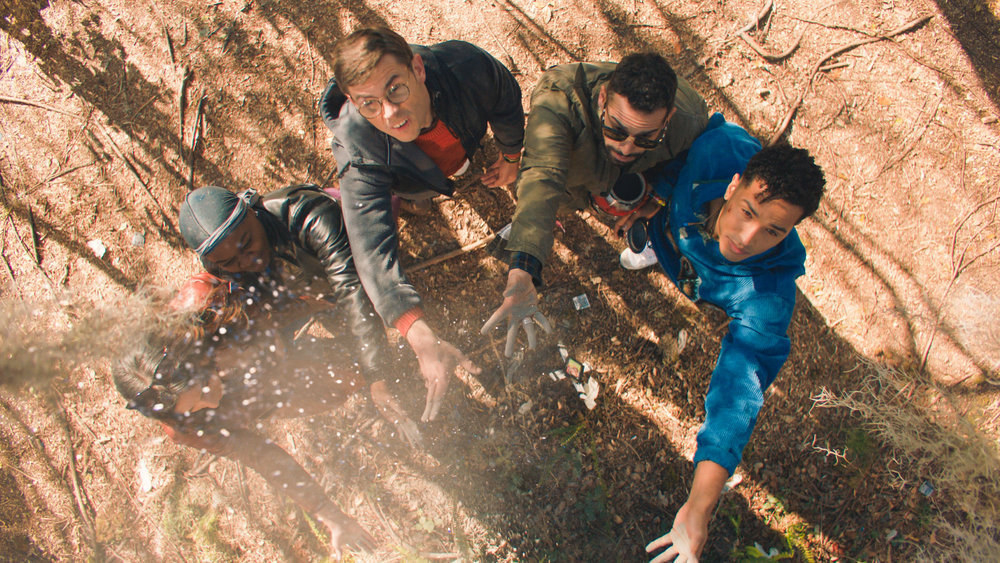 The massacre that becomes a focal point of this series is complicated, as the show quickly establishes that it has a strong moral stance on profiting off queer tragedy, yet frequently uses it to propel its plot and characters forward in a way that doesn't always appear genuine. The show is quick to say what is right and wrong, but then exhibit some problematic behavior.
In the first episode, Brodie meets Mingus, Fin Argus's high schooler trying to enter their first drag show, when they have a sexual encounter in the bathroom before the shooting. It is soon revealed that Mingus is a minor, and Brodie is not, and almost everyone in the show brushes it off. Sure, the character turns 18 during the first season, but do we really need another show with a minor having sex with an adult?
This murky area of consent is explored more with Brodie and Julian, when he hires a sex worker to help his brother with cerebral palsy get laid. Julian, understandably, gets upset when he finds out he only had sex with the super hot man he met in the bar because he was paid to do so. However, not a single conversation about the consent of it all is ever really had, and the very iffy situation is kind of forgotten about.
When Noah, played by Johnny Sibilly, is shown to have a meth problem early on that is exacerbated by the shooting and death of his boyfriend, it simply goes away after he confesses his usage, not addressing the serious party-and-play problem in the queer community and brushing over what seemed to be a serious addiction based in trauma.
The best parts of the show happen when it gets to be alive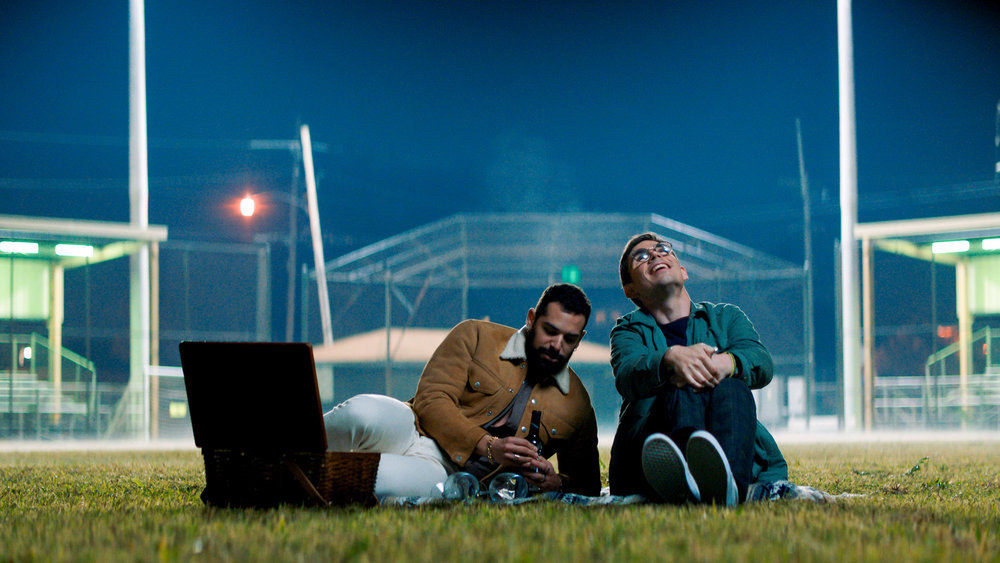 The queer characters at the heart of QAF make this show worthwhile and worth watching. Despite its messy stances and somewhat preachy moments, the queerness at the center of this show is truly spectacular, showing LGBTQ+ people in ways that have never been seen before on television.

From its depiction of queer sex to the trials of queer and trans parenting and positive representation of LGBTQ+ people with disabilities, this show instantly has become a revolutionary and necessary addition to the queer canon. 
Like its predecessors, its sex scenes are amazing and much needed in a world dominated by watered-down depictions of queer life onscreen. Ryan O'Connell and Eric Graise wonderfully show the unique worlds that queer people with disabilities inhabit, with the love that fills those worlds being some of the shows best moments.
However, the mass shooting that incites the first season really just didn't need to be there, because its cast could make the most mundane of stories soar.
Jesse James Keitel is a star who needs to rule the world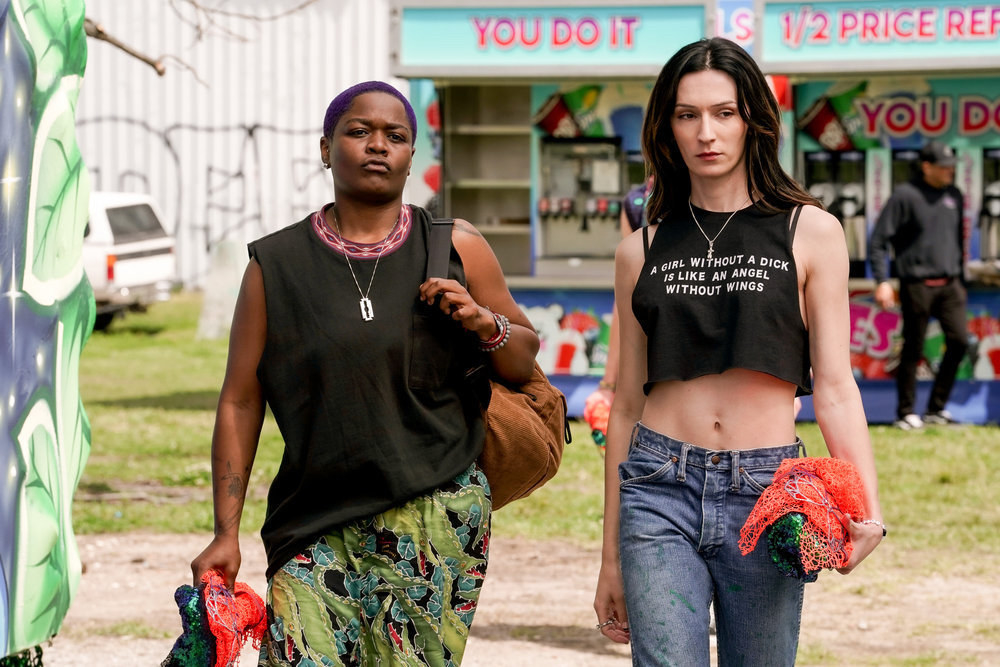 The first noticeable joy of QAF is easily Jesse James Keitel, who plays Ruthie, the trans bestie of our main character, Brodie, who mark my words will one day rule the world. The entire cast is stellar from start to finish, but it soon becomes clear that this is Keitel's world, and we are all just ugly little guests in it.
As Ruthie, Keitel inhabits the complicated grounds of becoming a trans mother and trying to figure out their place as a parent and life partner, while also trying to deal with an insanely difficult trauma that bubbles throughout the show. Most of Ruthie's storyline revolves around Brodie, whose very messy life often conflicts with hers and her partner's, the also amazing "zaddy" Shar, played by CG, who often fills the role of "bad cop" while following Ruthie and Brodie's trail of chaos.
Keitel absolutely dominates every scene she's in, with her depiction of trans sex and her fears of becoming a terrible parent, and the everyday struggles of queerness quickly establish her as a dynamic and engrossing character. While her talent clearly helps portray Ruthie, there is a daringness to her that is rare to find.
A messy, yet necessary work of LGBTQ+ art
While Queer as Folk is a flawed show, it is an essential one that hopefully will continue on for many years. 

The problems at the television show's core are not death warrants, with the potential of its writing and cast easily talented enough to propel this show to one of the greatest shows of all time, if it can get out of its own way. 
The show shines its brightest when its characters get to laugh, cry, and fight over the little everyday things that most of its LGBTQ+ audience at home deals with too, and hopefully the show will continue to show it. 
My Fake Boyfriend, a new LGBTQ rom-com from BuzzFeed Studios starring Keiynan Lonsdale, Dylan Sprouse, and Sarah Hyland, is out June 17 in the US — just in time for Pride! Sign up for Prime Video now so you're ready to watch.