Disney is (finally) taking steps in the right direction with its latest animated feature, Strange World.

The sci-fi family adventure will feature queer actor Jaboukie Young-White as the voice of a gay 16-year-old boy pining for his school crush. This will be the first Disney animated film to feature a gay protagonist, and it hopefully will not be the last. Young-White voiced a queer character in the Disney+ Baymax series earlier this year, which featured a trans character as well.
Jake Gyllenhaal, Lucy Liu, Dennis Quaid, and Gabrielle Union will also star as family members trying to put aside their differences on a strange planet. The Journey to the Center of the Earth-inspired film is the studio's first original animated film since Encanto and the first animated film since Lightyear, which featured Pixar's first queer kiss.
The film will release in theaters on Nov. 23.
Leave it to Cate Blanchett to play a complicated lesbian in a film that will no doubt be an awards season hit.

Tár is the first film in more than a decade from Todd Field, who directs Blanchett as Lydia Tár, a world-acclaimed composer beginning a guest class at Julliard while dealing with a midlife crisis.

Blanchett's performance is already being hailed as one of her best, while the film itself is already one of the year's best. Blanchett was last nominated for an Academy Award for her other work as a lesbian in crisis in 2015's Carol, now considered one of the best films of all time.
The film entered a wide release on Oct. 29.
Already a major awards contender, The Inspection takes writer and director Elegance Bratton's experience in the military as a gay man to craft an emotional drama about self-discovery. Jeremy Pope stars alongside Looking star Raúl Castillo and Gabrielle Union as Pope's homophobic mother.
The latest A24 film looks at both homophobia and hazing in the military, while also looking to be a tense family drama that doesn't look to be for the faint of heart. However, it wasn't long ago that "Don't Ask, Don't Tell" was a thing, making LGBTQ+ people in the military have to deal with extreme discrimination — making this film close to home for many people.
While some heavy themes are present, the film is already being hailed as a brutally poetic autobiographical tale.
The film will release in theaters on Nov. 18.
4.
The Whale - Dec. 9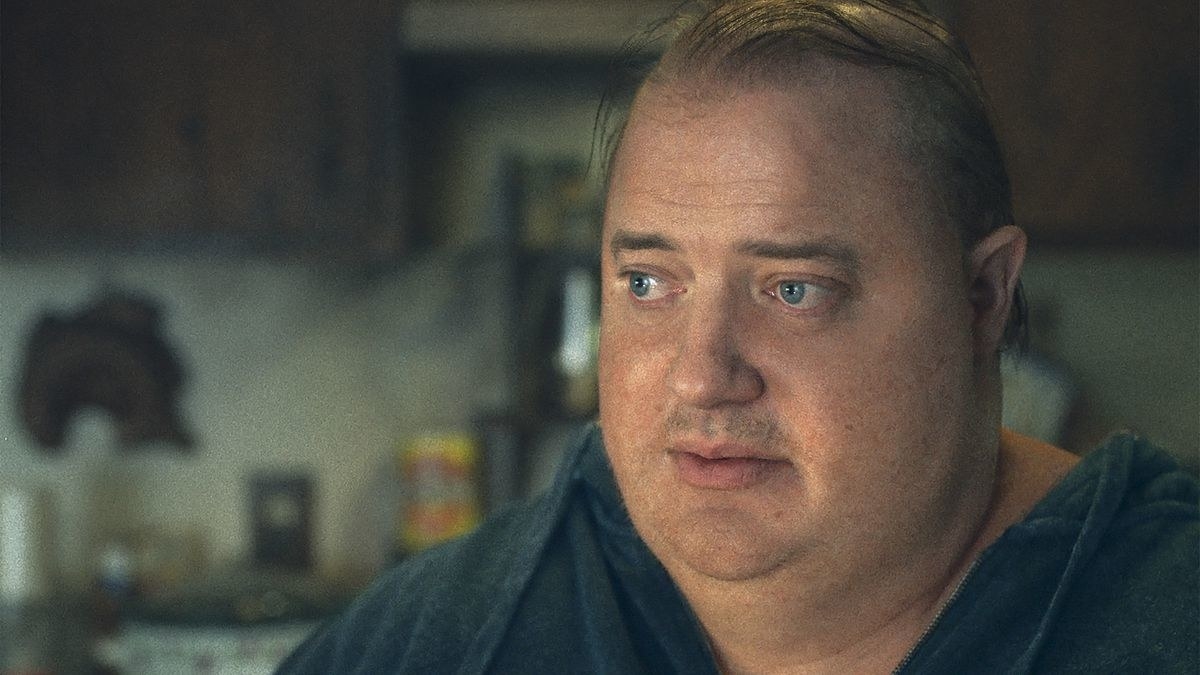 Brendan Fraser is currently the lone and major frontrunner for Best Actor at the Oscars, with many calling his performance in The Whale an all-time outstanding performance.

The story of a 600-pound reclusive gay English teacher trying to reconnect with his daughter, this drama has been one of the year's most anticipated since it earned Fraser a six-minute standing ovation at its Venice Film Festival premiere.
Sadie Sink and Hong Chau also star in this psychological drama directed by Darren Aronofsky that has been one of the most talked about films of the year.
This film hasn't escaped controversy, with Fraser's use of a fat suit and playing a gay man causing a lot of conversation; however, we will have to wait until the film releases in theaters on Dec. 9 to find out.
If any film requires you to bring tissues to watch it this year, it'll be Spoiler Alert, based on the true story of two husbands after one is diagnosed with terminal cancer.
Following the last 11 months of Michael's life, played by Ben Aldridge, and his partner, played by Jim Parsons, Spoiler Alert is a tearjerker about love and life at the end of a 14-year relationship. The Michael Showalter-directed drama comes with a screenplay by Dan Savage and David Marshall Grant, and is sure to be one of the saddest gay love stories in recent years.
The film is scheduled for a limited release by Focus Features on Dec. 2, before releasing nationwide on Dec. 9.

Biopics are no stranger to the winter film season. However, a lot of eyes are on I Wanna Dance With Somebody about Whitney Houston, with many questions on how her relationship with Robyn Crawford (and their queerness) will be portrayed.

The biopic comes from Harriet director Kasi Lemmons and will star Naomie Ackie as Houston, with Stanley Tucci as Clive Davis, Ashton Sanders as Bobby Brown, and Nafessa Williams as Robyn Crawford.
The film will take a look at the major moments of Houston's life, such as her Super Bowl performance, and is being produced by her longtime music producer Clive Davis.
The film will open in theaters on December 21, 2022.
Marvel has a long way to go with its rather piss-poor LGBTQ+ representation across its nearly two dozen films, but once again it seems Black Panther is here to do some heavy lifting.
Wakanda Forever will notably include a tribute to Chadwick Boseman, who died of cancer before filming, and feature his character's death in the story, with a new person to take over the mantel of Black Panther.
Letitia Wright, Lupita Nyong'o, Angela Bassett, Danai Gurira, and Winston Duke will return to the sequel, while Michaela Coel will star as a new queer character, alongside Dominique Thorne, who will portray Ironheart, one of Ironman's successor.
The sequel will primarily focus on the threat of the mutant Namor, who leads his underwater nation against Wakanda.
The film will release in theaters on Nov. 11.
Rian Johnson's whodunnit Knives Out was one of the best films in recent years, making its sequel, Glass Onions, once again starring Daniel Craig, one of the most anticipated films of 2022.

The sequel will take an anthological approach with Detective Benoit Blanc, who the director confirmed is queer, at its center, with an entirely new supporting cast and mystery. Edward Norton, queer icon Janelle Monáe, Kathryn Hahn, and Leslie Odom Jr. are just some of the stacked cast for this sequel set on a private Greek island.
The film already has amazing reviews and will be released in theaters on Nov. 23, 2022, for one week before getting a wide release at Netflix on Dec. 23.
Nothing spells classic like a spooky stop-motion animated comedy, but if you add Jordan Peele and the director of Coraline, then you can expect something truly special.

The story of a punk girl being sent to a spooky Catholic school, this family-friendly horror tale is one of the rare animated features to feature Black protagonists and the first to have an animated trans-male character in Sam Zelaya. Angela Bassett, Keegan-Michael Key, and Lyric Ross star in this soon-to-be Halloween classic.
The film is now available to stream on Netflix.
Academy Award winner Dustin Lance Black delved into his past with his Morman mother to make this emotional documentary based on his 2019 autobiography.

Growing up in military towns and the Mormon church, the doc follows Black growing up and dealing with his mother's polio, his sexuality, and growing up, while visiting his childhood home and reconciling with his past.
Black is one of less than a dozen openly LGBTQ+ people to win an Academy Award, which he did for his screenplay of 2008's Milk biopic about gay politician Harvey Milk.
The documentary is available to stream on HBO and HBO Max.
Harry Styles playing a closeted police officer did enough press for a dozen films, with My Policeman being one of the year's most anticipated films.

Set in 1950s Britain, the drama follows Styles as a police officer juggling his marriage to Emma Corrin's schoolteacher and his secret affair with a museum curator played by David Dawson. Based on a bestselling novel, the romance drama follows the struggles of being queer during that time and the repercussions of hiding his true identity.
The film will be released on Amazon Prime on Nov. 4.
OK, so there isn't anything explicitly queer about M3GAN; however, if the film's Wikipedia page mentions the titular android being a "yassified version of Annabelle," then frankly the LGBTQ+'s have taken this film for ourselves.

The Blumhouse horror about Allison Williams as the creator of a robotic bestie for her orphaned niece has all the makings of a camp classic, with queer icon Brian Jordan Alvarez sealing the deal.
The film will be released on Jan. 6 2023, but the memes it has created have already made their spot in the history books (of meme Twitter).