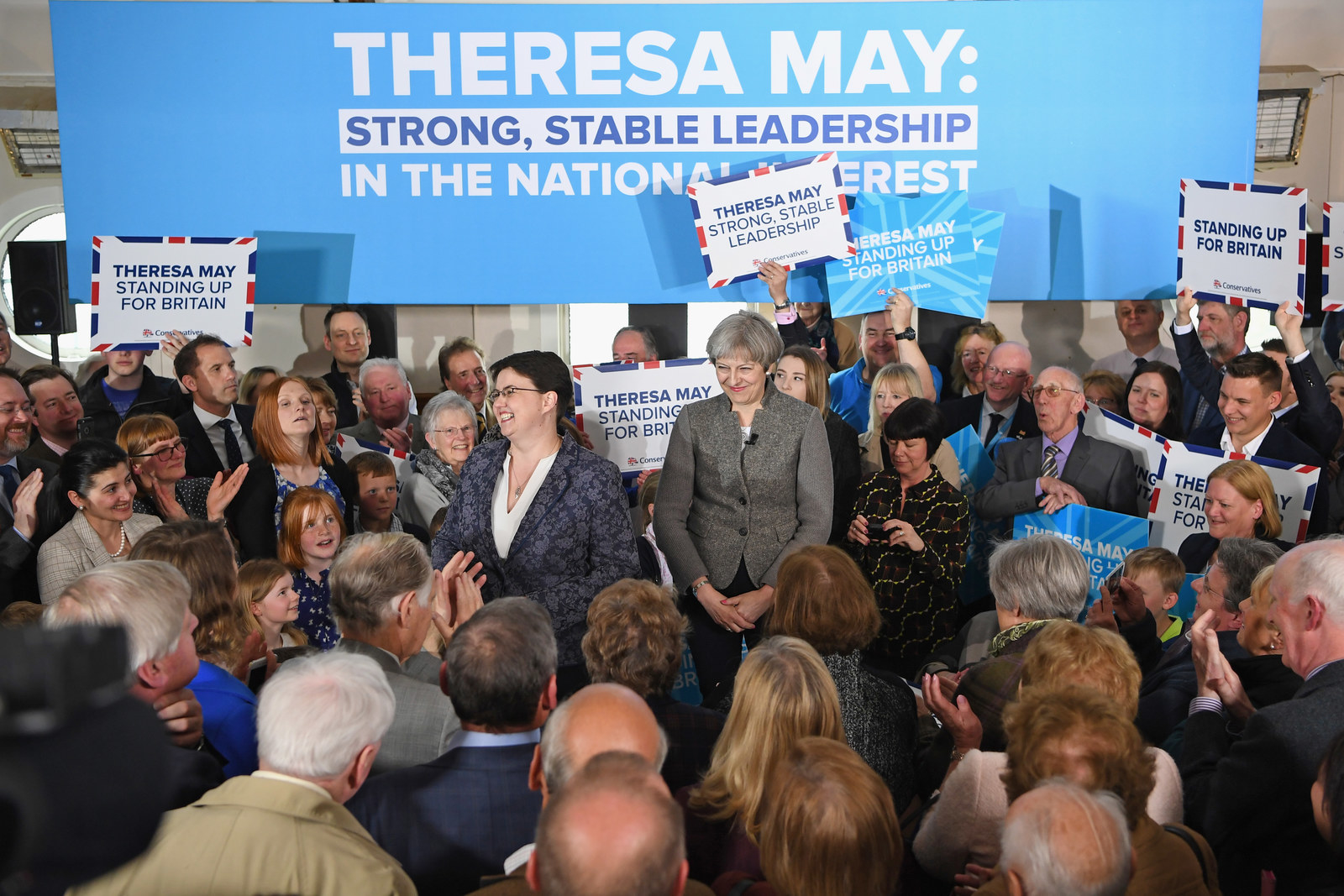 The leader of the Scottish Conservatives has accused Nicola Sturgeon of "trying to face both ways" on the issue of independence ahead of two major electoral tests in May and June.

Ruth Davidson and the SNP leader were both campaigning in Edinburgh on Tuesday as their parties try to win votes in local council elections on 4 May and the snap general election on 8 June.
Davidson said: "Nicola Sturgeon in now trying to face both ways, telling the faithful that independence is at the heart of her campaign and telling the rest of us it couldn't be further from her mind.
"It didn't look very convincing when she posed astride a motorbike festooned with Yes stickers — like a Nat out of hell."
The two leaders' choice of stomping ground was a useful guide to their target audiences.

While Davidson entertained an eager band of besuited unionists in the capital's luxury five-star G&V Hotel, Sturgeon took selfies with nationalists in one of the most deprived parts of Leith.
Davidson's jibe was met with much merriment at the G&V – named after King George IV, who revived the tartan fashion many Scots still wear with pride, and Queen Victoria, who put Scotland at the heart of the British empire.

There is also a statue of Victoria in Leith, where Sturgeon arrived to once again insist that this election is not about independence.
"It's my opponents that always talk about independence each and every single day," she said. "The Tories don't want us talking about their cuts to Scotland's budget or their bedroom tax or their appalling rape clause."
Sturgeon added: "The story about some people perhaps opting for abortion because of the benefits cap is one that would appall every right-thinking person."
Davidson insisted she is "not going to get drawn into" a debate over abortion and whether the so-called rape clause would lead to more women choosing to terminating their pregnancies.
"People take decisions about families for lots of different reasons and I will not opine on it," she said.
"I support the limit of child tax credits on the first two children," she added. "I think in the most exceptional of cases it is right that there are exemptions to this policy."
Davidson appeared more comfortable when discussing target seats she hoped to win from the SNP in the forthcoming general election.
Foremost in her sights is SNP deputy leader Angus Robertson's constituency in Moray, Scotland's Brexit capital, which was little more than 100 votes away from voting Leave.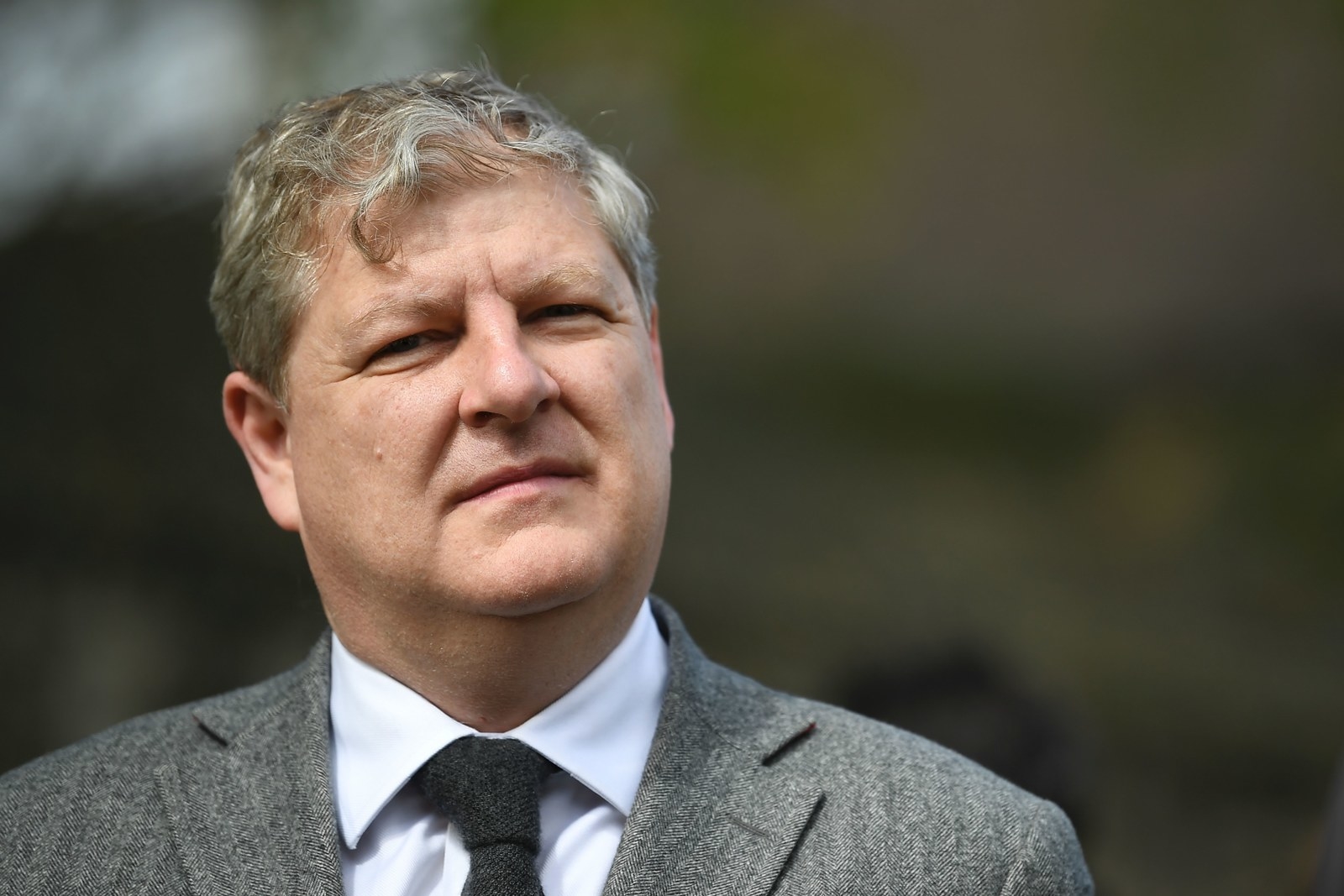 "I think we're close to 50% in Moray," she said.
"It's a very pro-union part of the country, the most pro-Brexit area of Scotland, and I also think for the 50.1% of people in Moray that voted Remain, similar to the thousands of people across Scotland that voted Remain but are also pro-union, they are really angry.
"I don't think anyone in the press has really cottoned on to just how angry pro-union remainers are that Nicola Sturgeon, Angus Robertson, and others have hijacked their Remain vote to be a proxy vote for independence."
Sturgeon told BuzzFeed News she was "absolutely not" worried about losing her deputy leader.
"He's been the only effective opposition in the House of Commons," she said.
"Angus is a fantastic MP, a fantastic deputy leader, and has been a fantastic leader of the [SNP Westminster] group, and I am confident that he will continue to be all of these things after the election."
However, the prospect of losing such a high-profile seat in an election where every fallen constituency will be seen as a pothole on the road to independence will undoubtedly be giving the SNP some jitters.
Davidson added: "This is a real titanic battle — should Angus Robertson's seat fall, it will be a real Ed Balls moment for Scotland."
The defeat of Balls, then shadow chancellor, was regarded as the nadir of Labour's overall dismal showing in the 2015 general election, and Davidson said she was confident the SNP could be in for a similar fright.