A keen knitter who spends her days making woolly dolls has turned her attention to the election, and the results will warm you to the idea of voting.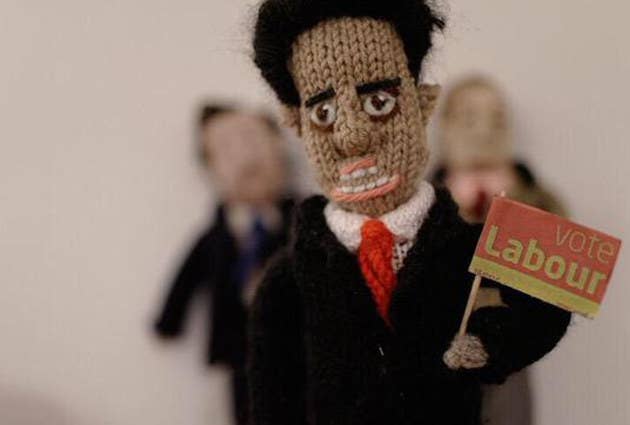 Pat Wilson, who lives in the seaside town of Deal in Kent, spent hours knitting little party leaders that sit in his house window.
"The bodies and clothes (didn't take) too long but getting the expressions can take a LONG time and plenty of midnight oil gets burnt getting it JUST right," she told BuzzFeed News. "I don't always succeed but hopefully most get pretty close."
Along with an eye-popping Ed Miliband there's prime minister David Cameron, who has a little newspaper in his top pocket.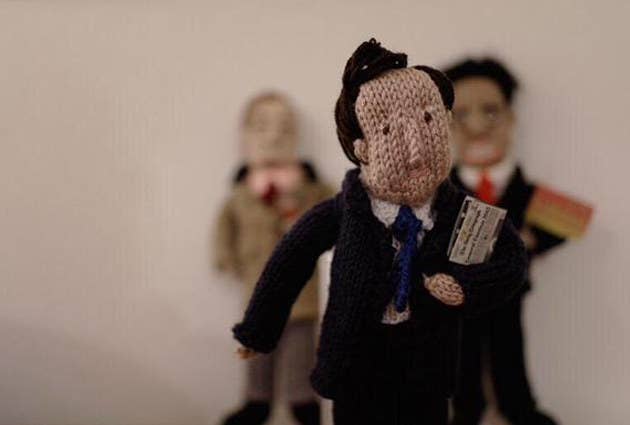 And there's Greens leader Natalie Bennett and the Liberal Democrats' Nick Clegg.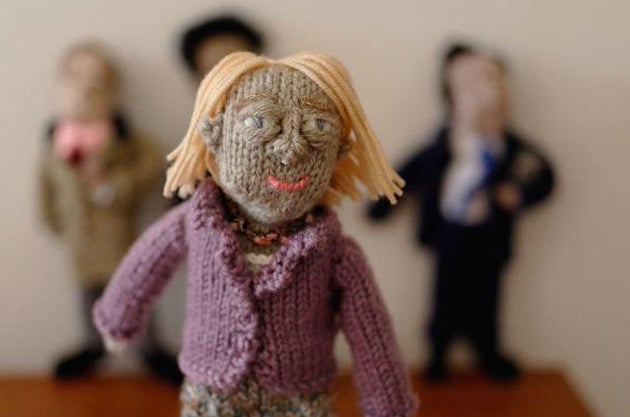 One local candidate got the treatment too after their shoving some mail through her door.
Wilson told BuzzFeed News that after all this painstaking effort her needles will start working on the coming royal baby:
"Planned next (not forgetting a new royal baby due any day) is an Alice in Wonderland window in November (my favourite childhood book) to coincide with the 150th anniversary of its publication."
Wilson said also that her little pint-guzzling Nigel Farage gets the most attention, and she's made him look adorable.