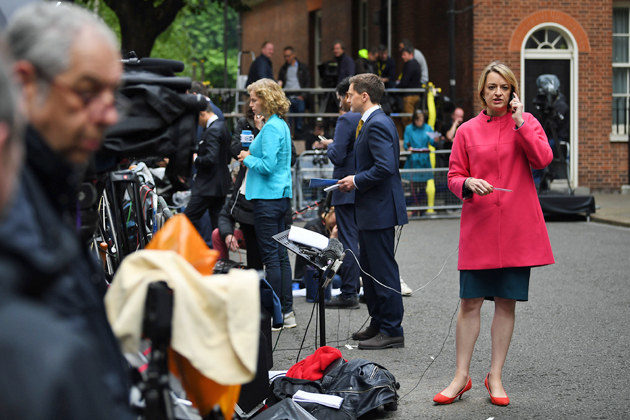 Pro–Jeremy Corbyn news outlet the Canary has been been found to have breached press standards over an inaccurate attack article against the BBC political editor Laura Kuenssberg.
Media regulator Impress found the Canary's story, published in September, "misrepresented facts" and failed "to take all reasonable steps to ensure accuracy prior to publication".
"In the headline of the article first published at noon on 27 September 2017, The Canary stated 'We need to talk about Laura Kuenssberg. She's listed as a speaker at the Tory Party conference'," Impress said on Wednesday.
"In fact, as the remainder of the article made clear, Laura Kuenssberg had only been invited to speak at a fringe event."
"In misrepresenting those facts and in failing to take all reasonable steps to ensure accuracy prior to publication, The Canary breached the Impress Standards Code."

After the Canary published the anti-Kuenssberg story, prominent media and political figures condemned the outlet, while trolls posted abuse directed at the BBC's political editor on Twitter and Facebook.
According to Impress, the Canary has been "ordered" to publish a correction on its home page "the same size and font as the original article", and then to post it on the outlet's social media channels.
The regulator received 52 separate complaints about the story, with an investigation launched on the grounds of accuracy last month.
Looks like there are no comments yet.
Be the first to comment!