Mining Minister Put Forward His Mate For Independent Board Looking At The Adani Loan
She's also a party donor.
Resources minister Matt Canavan was "on friendly terms" with Queensland businesswoman and Liberal National party donor Karla Way-McPhail when he put her name forward to sit on an independent board that will oversee a possible $900 million loan to Indian mining giant Adani.
video-cdn.buzzfeed.com
Canavan told a late night Senate estimates hearing on Thursday that Queensland mining company executive Karla Way-McPhail's name was put forward by him last year to sit on the independent board of the Northern Australia Infrastructure Facility (NAIF).

The NAIF is currently in the process of deciding whether Adani should be given a $900 million taxpayer loan to held fund the construction of Australia's largest coal mine.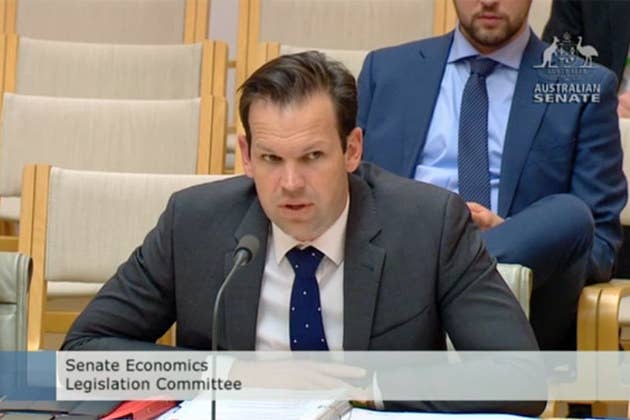 "I suggested a number of board appointments, one of which was Ms McPhail," Canavan told the hearing.

"So you suggested her?" asked Labor senator Murray Watt.
Canavan replied, "I did and I don't know if others did as well."
Way-McPhail has come under scrutiny after it was revealed earlier this week the businesswoman may stand to commercially benefit from the construction of the massive coal mine.
Her links to the Liberal National party were also questioned before the Senate committee, after BuzzFeed News revealed she'd made several partisan Facebook comments that were later deleted.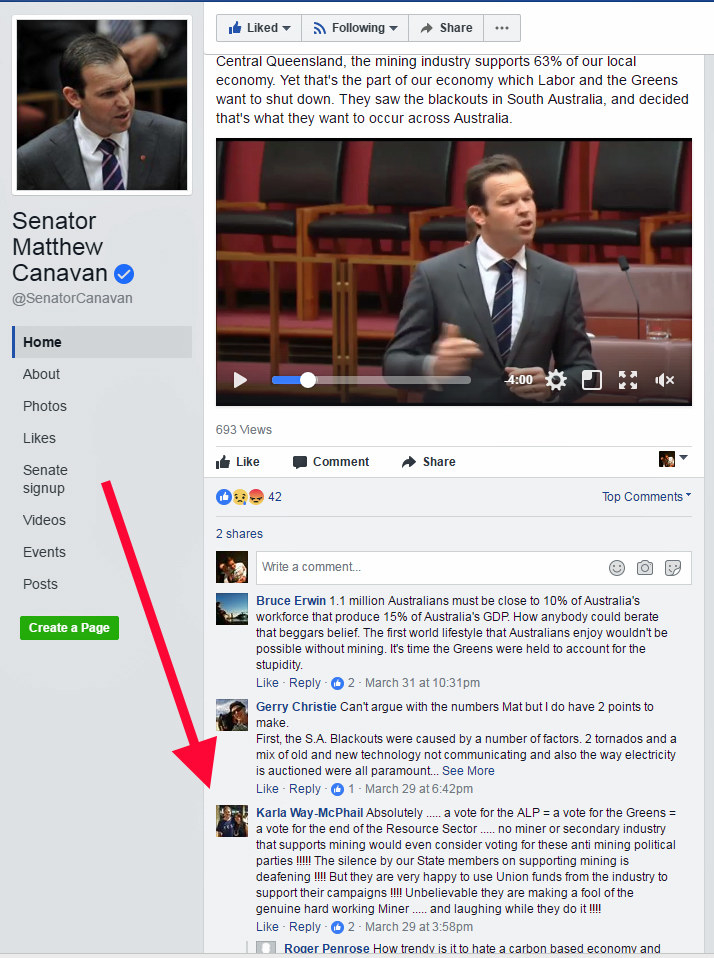 On Thursday night, Canavan said he'd become friends with Way-McPhail over the last few years, before putting forward her name to be a member of the NAIF.
"I have become friends with Ms McPhail over time, I'd say that," Canavan said. "I myself have only lived in Yeppoon [Queensland] going on three years now, so I have known her about that length of time."
When asked by senator Watt whether he'd describe Way-McPhail as a "personal friend" prior to the appointment, Canavan replied, "Well look, I describe, well it was on friendly terms, yeah".
Canavan has been the government's most vocal supporter of the Adani mine, saying it will give a much needed boost to the Queensland economy.
The Labor senator then showed the committee a photo of Canavan, Liberal National MP Michelle Landry and Way-McPhail at an event one month before the businesswoman was named to the independent board.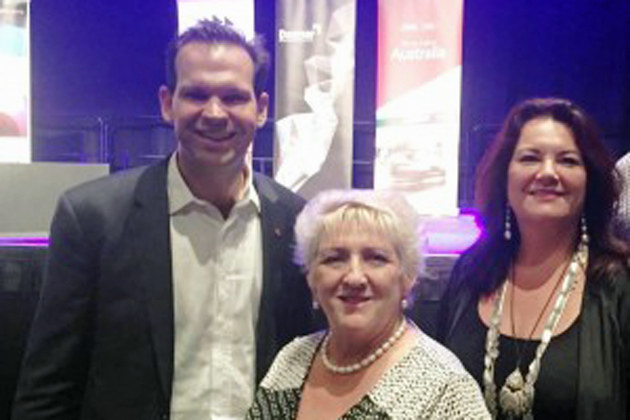 BuzzFeed News can also confirm Way-McPhail is a donor to the Queensland Liberal National party, with electoral records showing she gave $1,200 to the party back in 2014-15.

Canavan was not surprised about the donation.
"There's no great revelation here, if these have all been disclosed in accordance with the law and put on the public record."

Questioned about the social media posts from Way-McPhail, the department of industry's Mike Lawson said he expected people would need to recuse themselves during the decision on the Adani loan because of conflicts of interest.

"It's also always the case that when you look to finding board members who are relevant to a specific area, you're likely to have them interested in the areas and we do expect that people will need to recuse themselves because [of] the potential conflict of interest,"

Way-McPhail declined to make a comment for this story.