Australia's chief scientist has used an Italian historical novel taught in Year 12 classrooms to have a subtle dig at those in government who've been resistant to embracing renewable energy.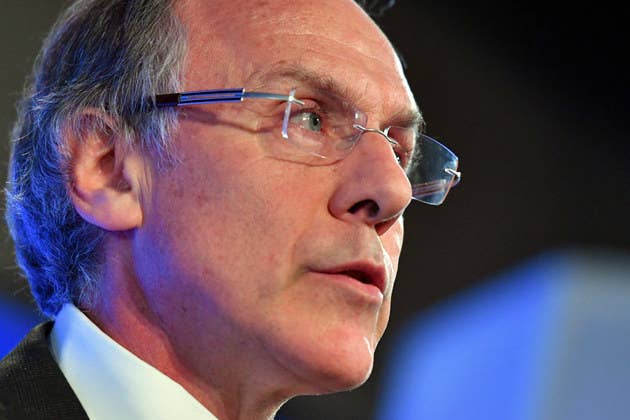 Dr Alan Finkel's one hour appearance at the National Press Club on Wednesday about the need for big changes to the national electricity system, ended with the decorated engineer mentioning Italian novel The Leopard, originally published as Il Gattopardo.
Finkel said the book, which had been on his son's Year 12 English text list, served as a timely warning to those in the government who have been resisting change:
"Let me pay homage to the insights in the historical novel The Leopard. I read this book when it was the prescribed text in my younger son's Year 12 English class and its central message stuck with me ever since - so thank you, Alex.

The novel opens in 1860, Sicily. Lampedusa's protagonist is the Prince. He's the head of a regal family that enjoys feudal authority. Until Garibaldi lands on the island to kick start the unification movement. The Prince's singular goal in life is to preserve his family's power. It's not working. His shrewd nephew sees the need to change with the times and points out to his uncle, 'Everything must change so that everything can stay the same'. So too if we want to preserve the NEM as a stable and affordable electricity system, we have to proactively respond to inevitable change.
Several in the audience laughed at the extended reference, with some left with the impression that Dr Finkel was suggesting "The Prince" was a role being played in Australian politics by Tony Abbott.
The former prime minister has led a backbench revolt against Dr Finkel's recommendation to introduce a new Clean Energy Target, which would focus incentives on the building of new renewable energy sources.
The independent scientist handed down 50 recommendations about the electricity market to the government two weeks ago.
The government has agreed to adopt all of them, except for the contentious Clean Energy Target, which Dr Finkel also noted on Wednesday.
"I warmly welcome the announcement yesterday by the Australian Government that 49 of the 50 recommendations made in our review will be supported by the Commonwealth at the next COAG Energy Council meeting," he said.
"I'm also pleased to note the government will continue to consider its response to the Clean Energy Target and it will undertake further analysis."