A DIY-vegan-cottagecore wedding, in the middle of a pandemic? Oh, and we planned it all within five days.
It sounds pretty chaotic, right? Just two weeks after my wife proposed, we decided to tie the knot.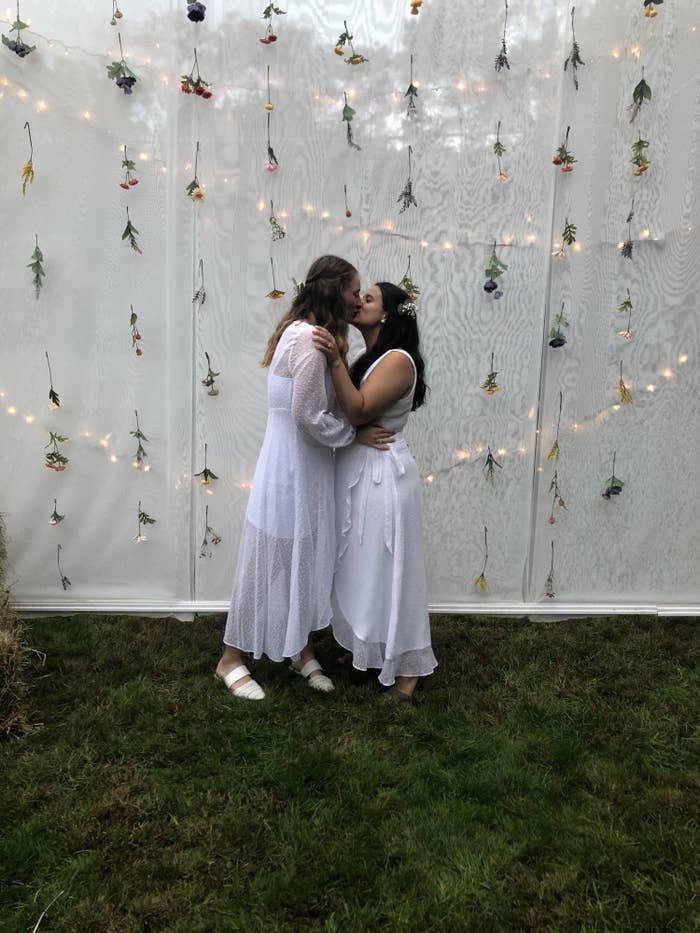 Here's how it went down...
As soon as we decided we were actually doing it, we started to come up with every feasible idea. Initially, we considered a quick affair in a courthouse, but we immediately learned that our township wasn't performing weddings during the pandemic.
After a lot of consideration, and a few terrible ideas (I'm looking at you, drive-through chapel in Atlantic City), we finally settled on a backyard wedding. It helps that my in-laws have a truly enormous garden, so we knew there was plenty of scope to create the most magical evening.
Things got pretty weird, pretty fast.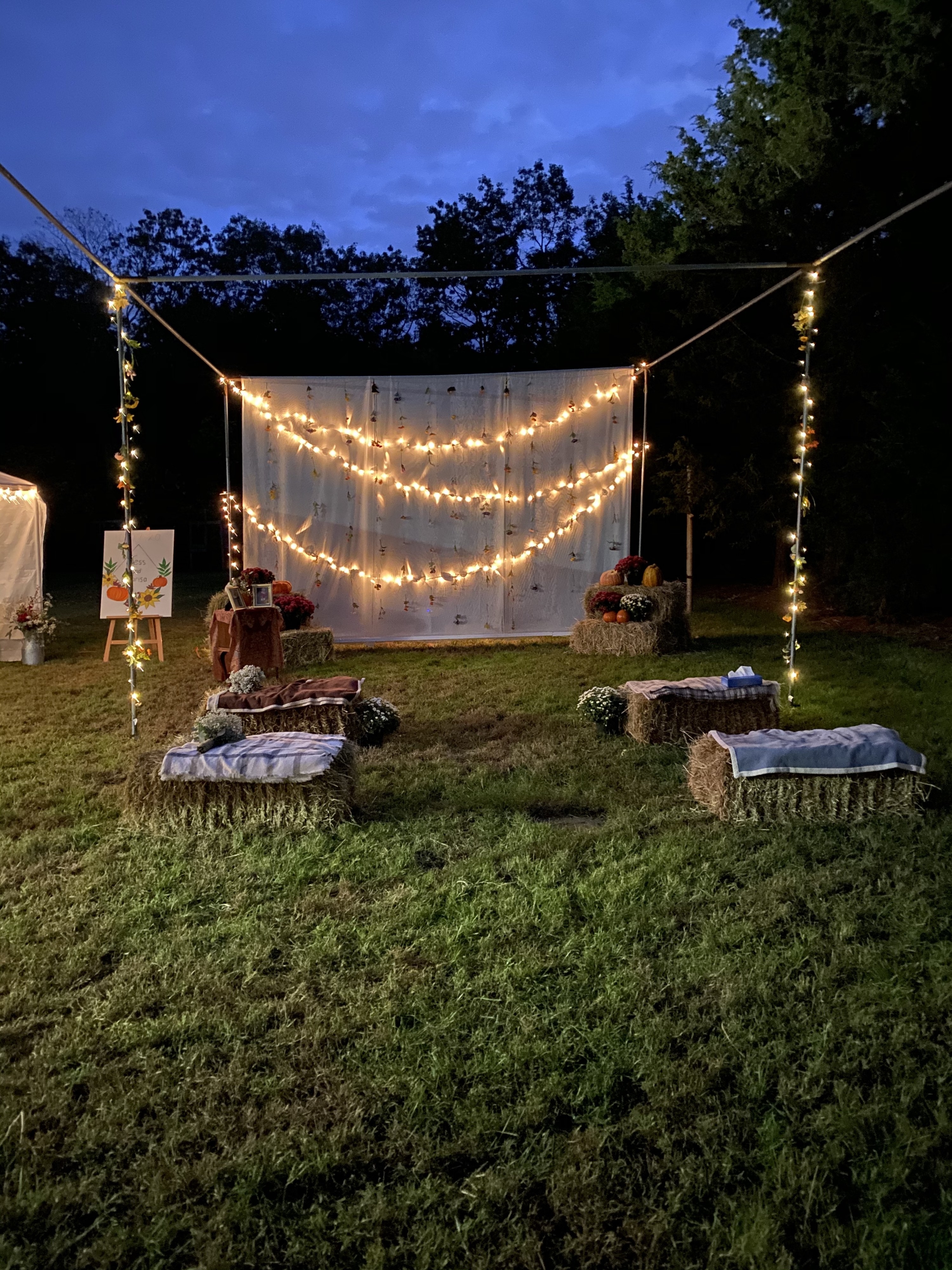 We also had NO time to order anything, so another major project we had no choice but to undertake was baking our own wedding cake.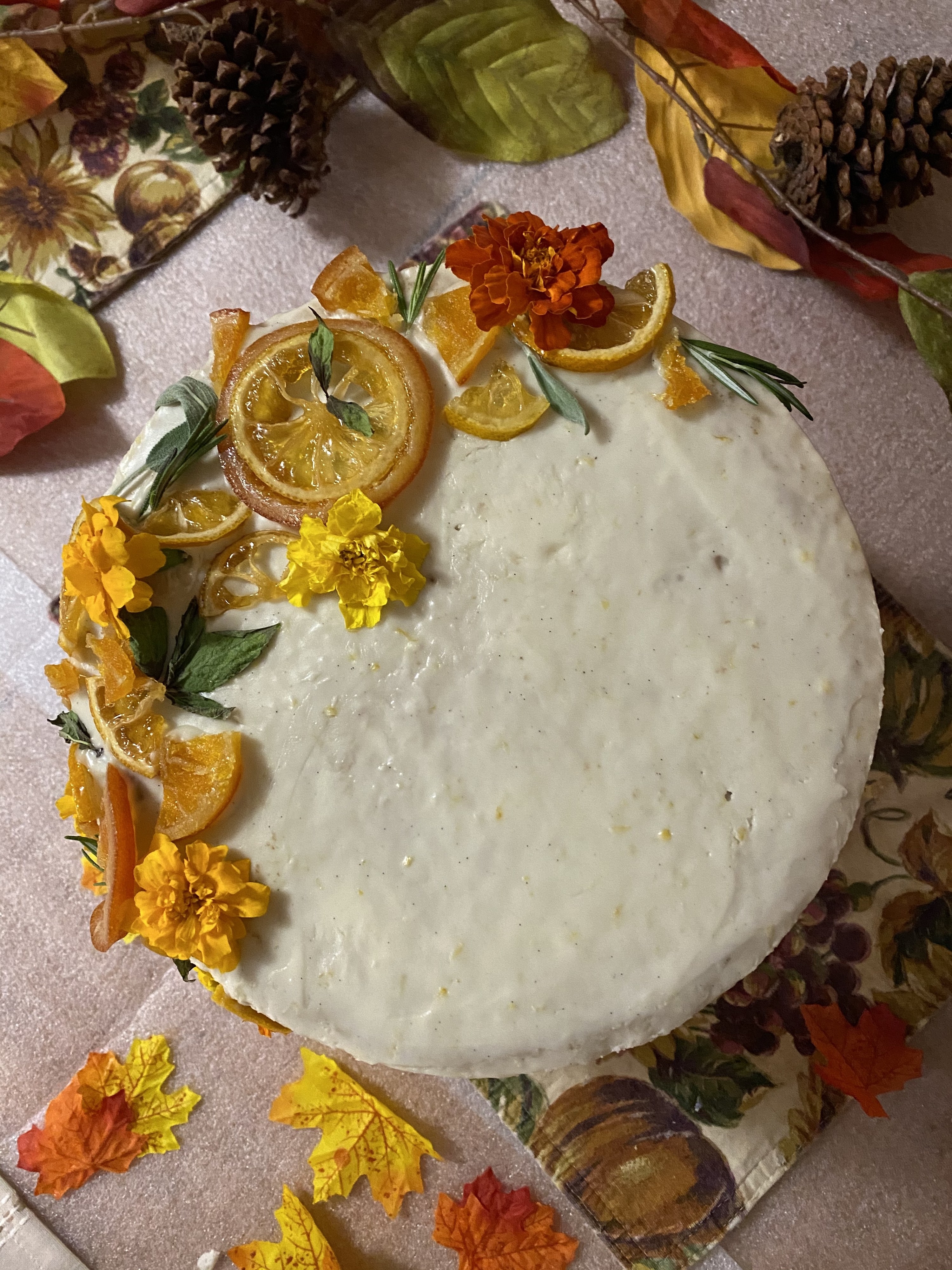 Making a bouquet is harder than you might think.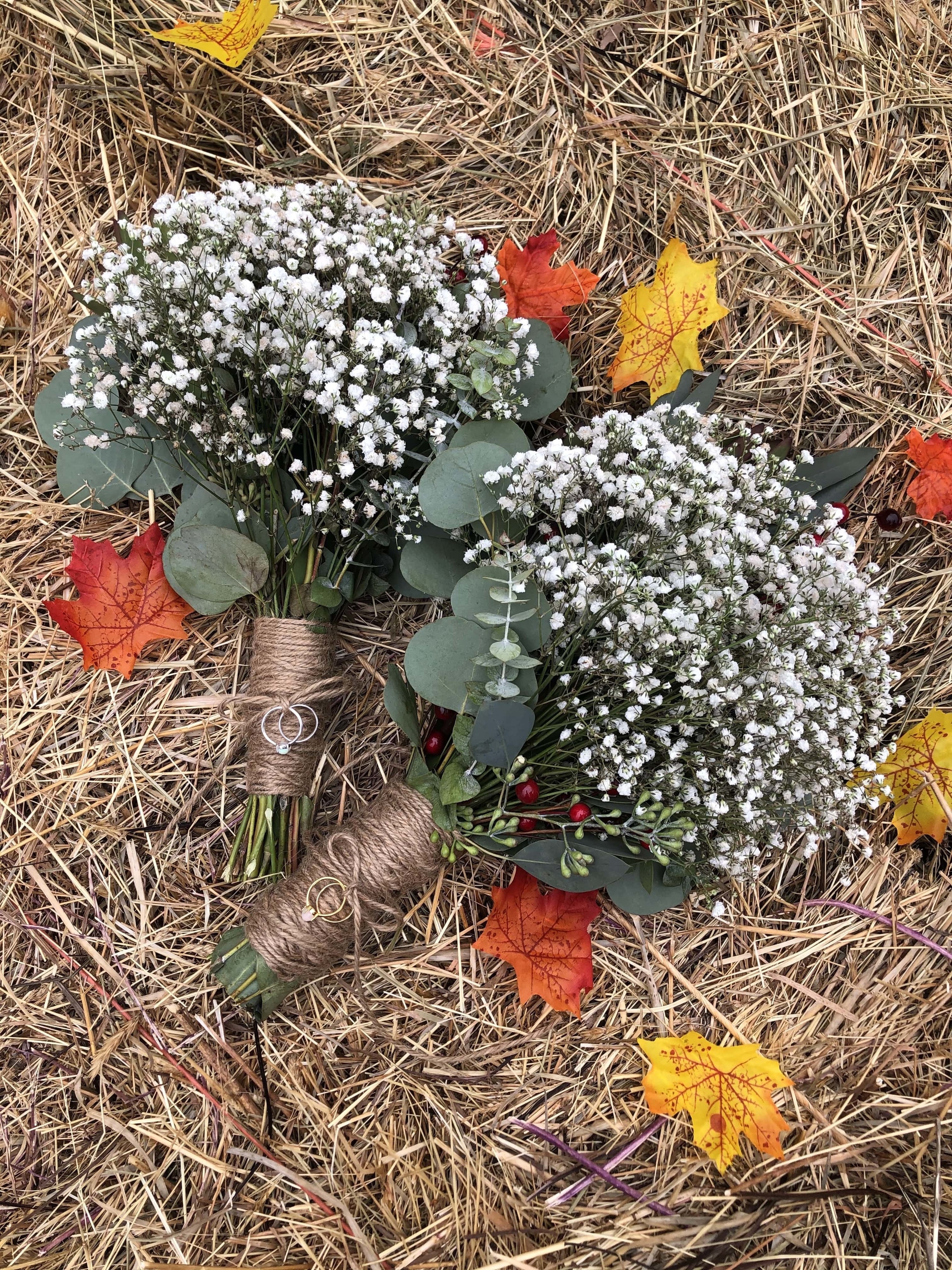 Conclusion: It was all worth it in the end.