Filled with gooey cheese and garlic butter, these savory muffins would totally be worth a trip to the Wall.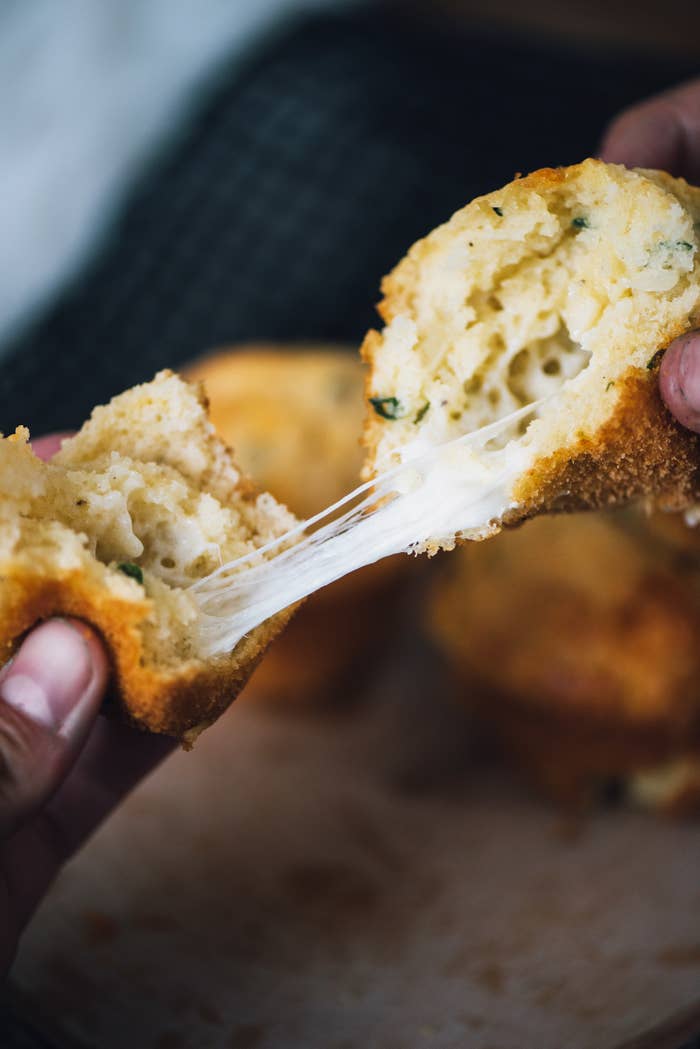 You Know Muffin, Jon Snow
Makes 8–10 muffins
INGREDIENTS
3 tbsp butter, softened
1 tsp minced garlic
1 cup milk
3 tbsp butter, melted
2 eggs
3 tbsp chives
2 cups flour
1 tbsp cornstarch
2 ½ tsp baking powder
½ tsp kosher salt
2 tsp garlic powder
½ tsp sugar
1 cup shredded cheddar
8 cubes mozzarella (about ½ inch each)
PREPARATION
Preheat oven to 350°F.
In a small bowl, combine softened butter and garlic. Set aside.
In a large bowl, whisk together milk, melted butter, eggs, and chives until well combined.
In a medium bowl, combine flour, cornstarch, baking powder, salt, garlic powder, and sugar.
Add flour mixture to milk and eggs mixture. Stir to combine.
Pour 2–3 tablespoons of batter into muffin tin. Top with mozzarella cube and one teaspoon garlic butter. Cover with batter, filling tin ¾ full.
Bake 20–25 minutes until risen and golden brown. Let cool for 10 minutes before removing from tins. Serve while still warm.