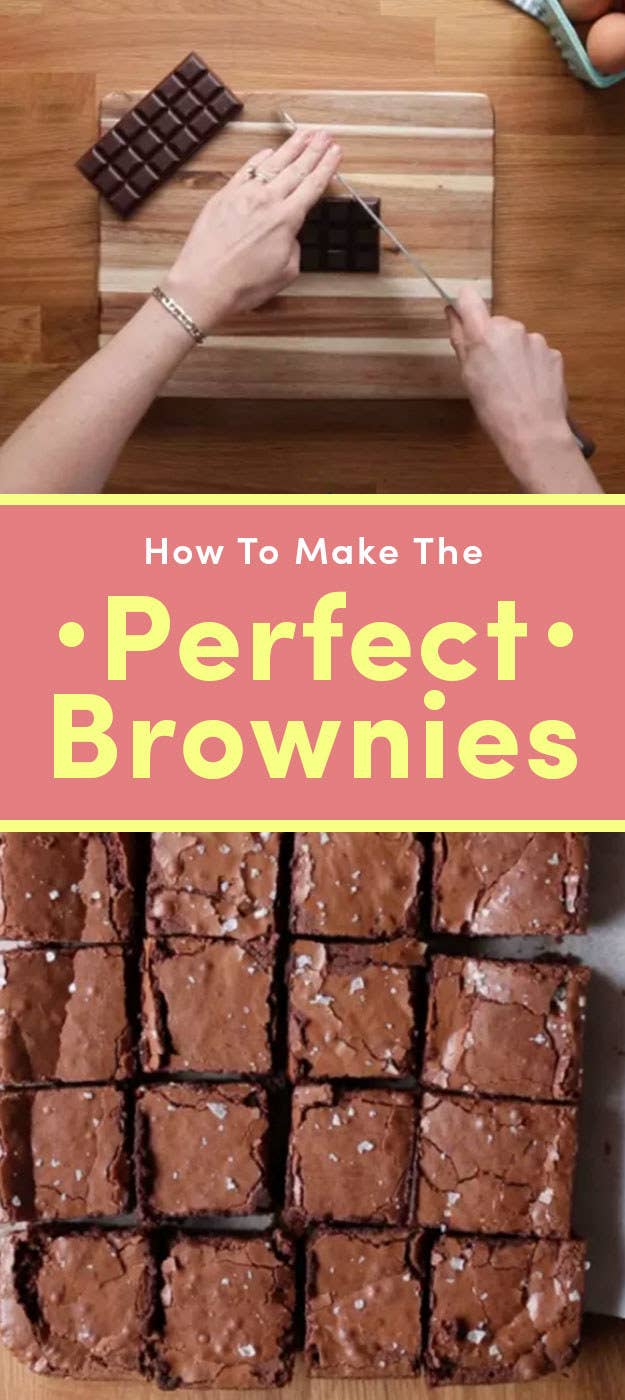 Brownies are amazing. But what does it take to achieve total brownie perfection?
There are so many recipes out there that claim to be the *best* — so we wanted to test a ton of them.
Here's everything we found out was key to making absolutely perfect brownies. You can also find Tasty's Ultimate Brownie Recipe at the bottom of this post.
1. Start with quality chocolate — because it can make a big difference.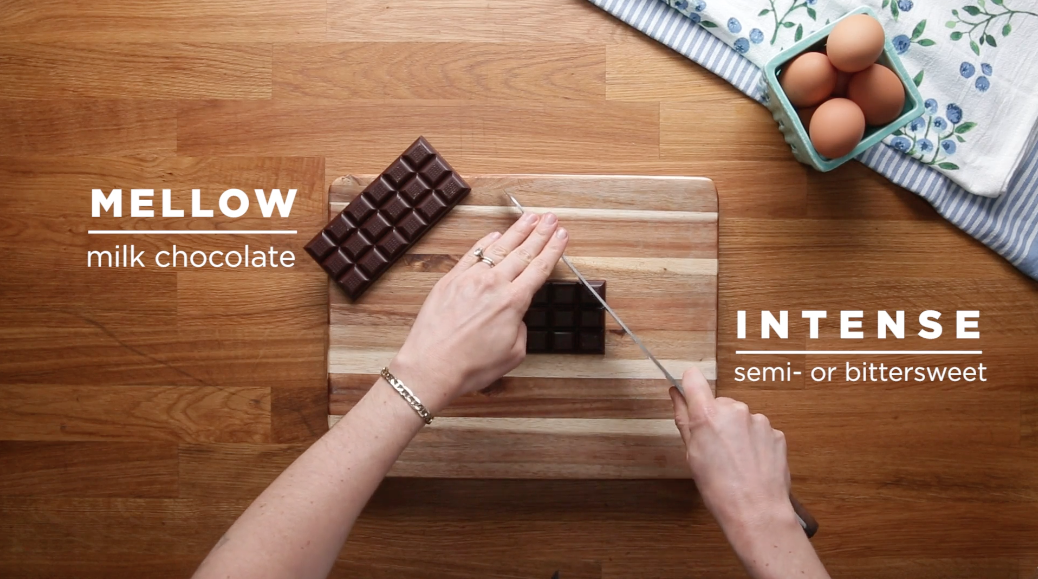 2. To intensify the chocolate flavor, add Dutch processed cocoa powder to the mix.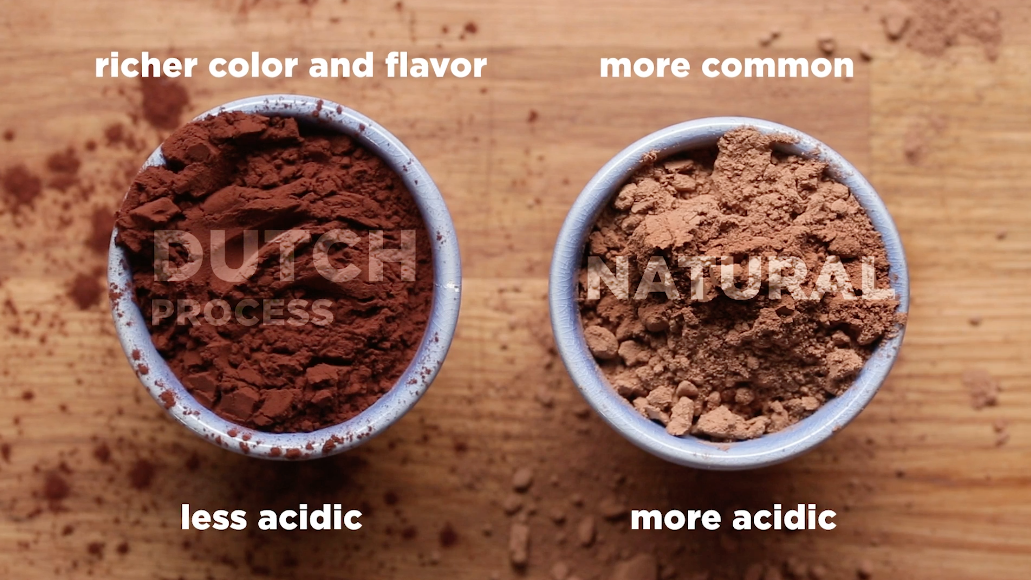 3. You can also add some espresso powder to the mix to enhance the chocolate flavor.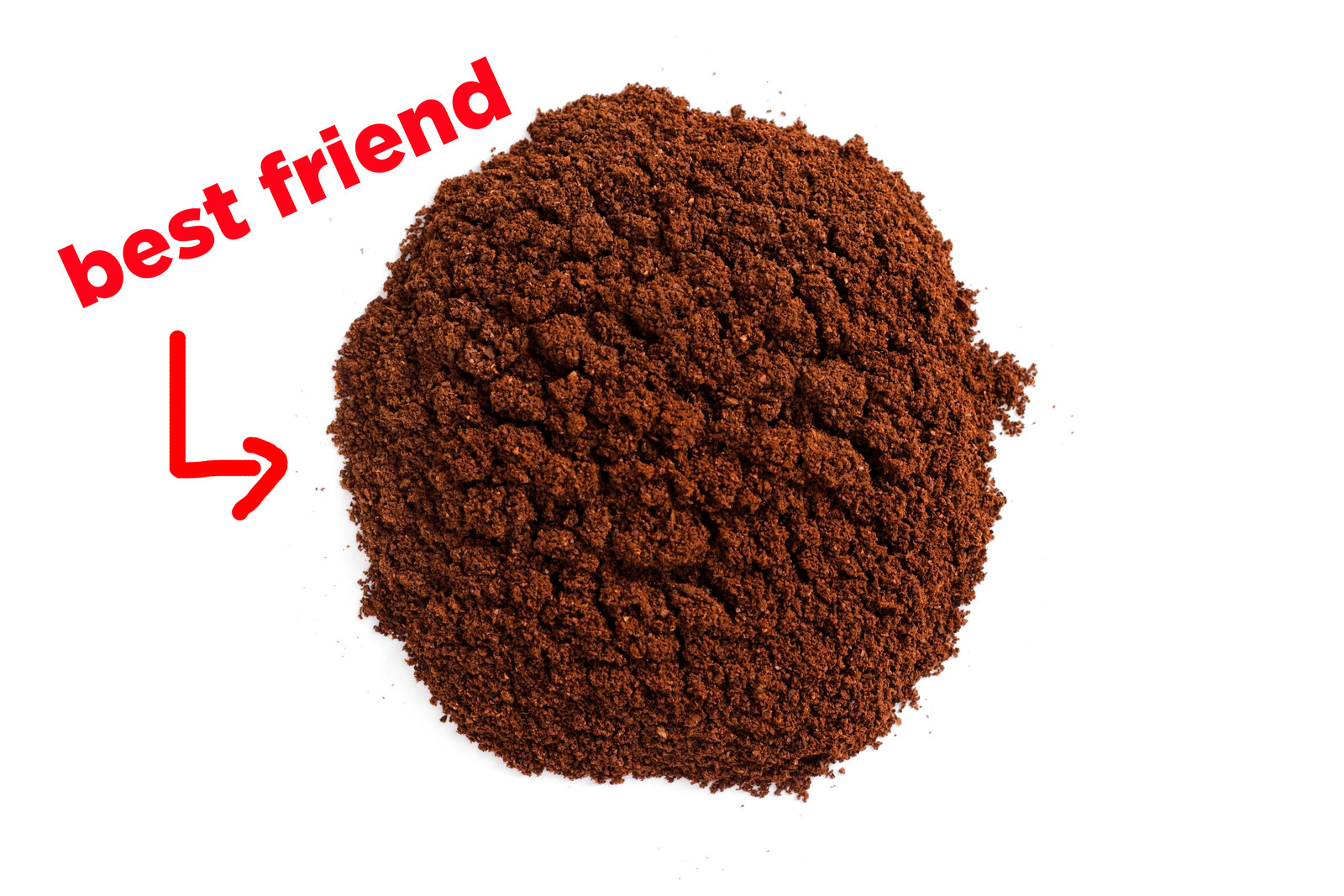 3. Add dark brown sugar instead of light brown to bring in more flavor.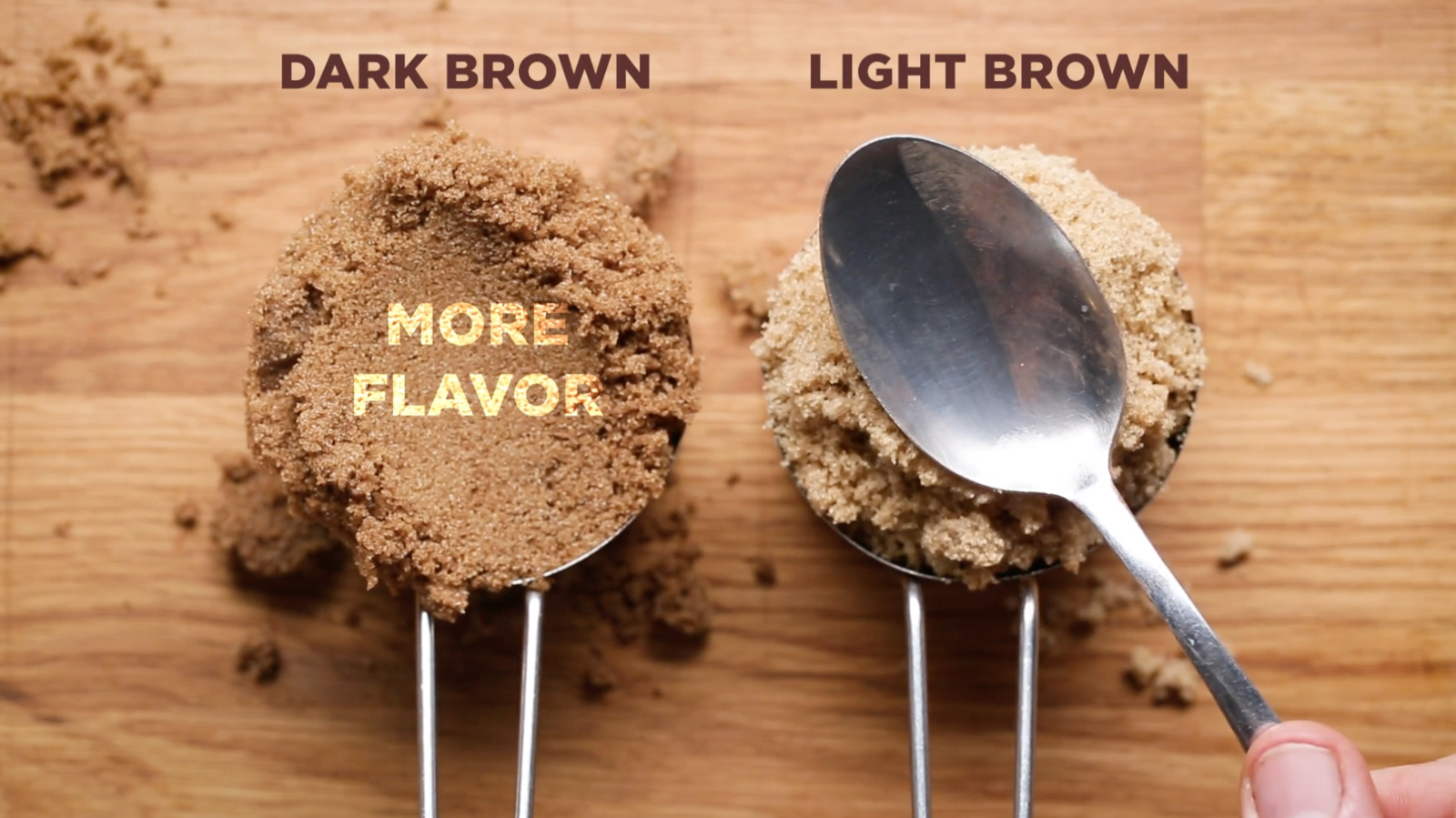 4. And like with every baked good, don't forget the salt.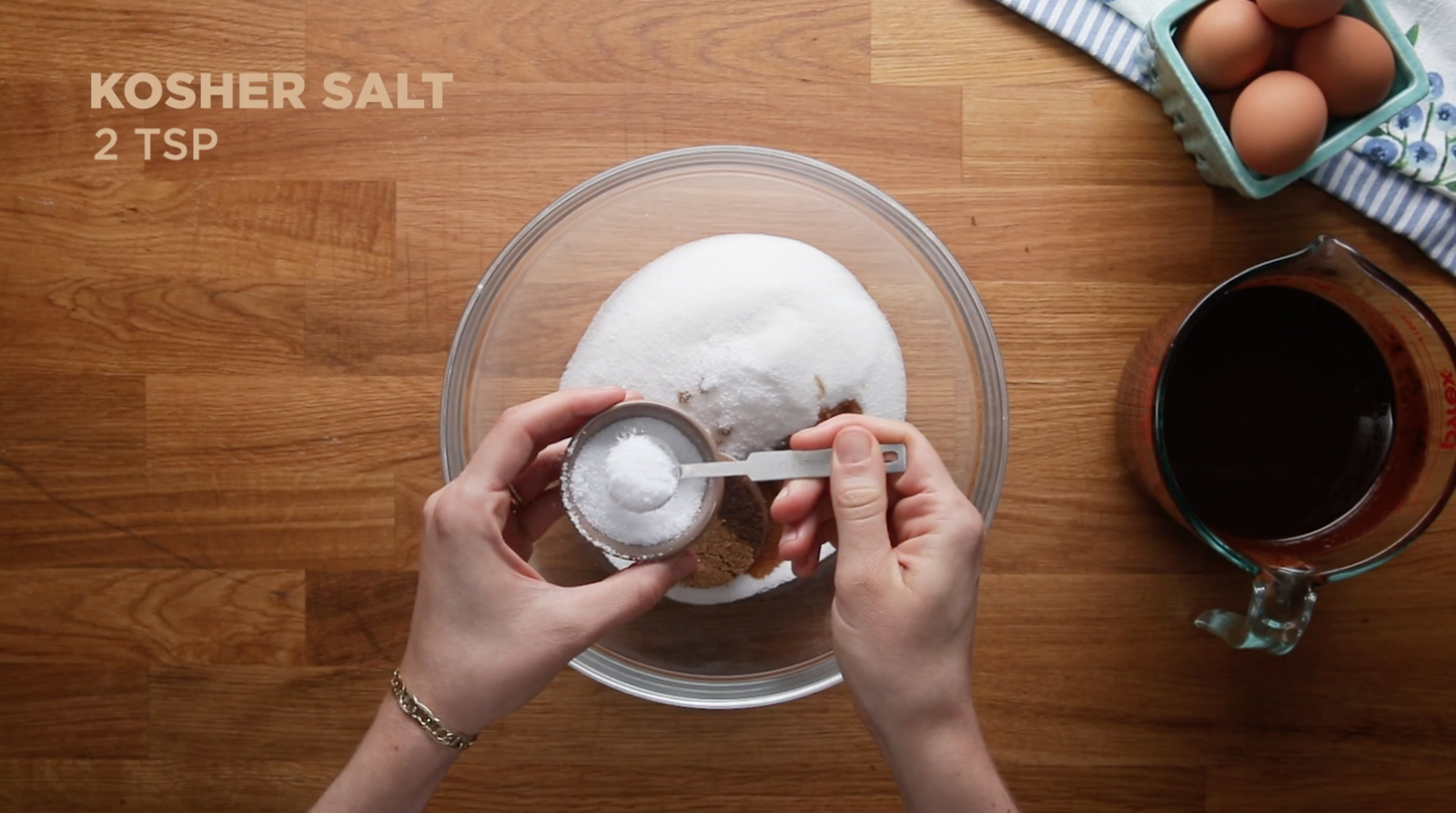 5. Beat your eggs and sugar for longer than you think you need to — until it looks like a very thick pancake batter.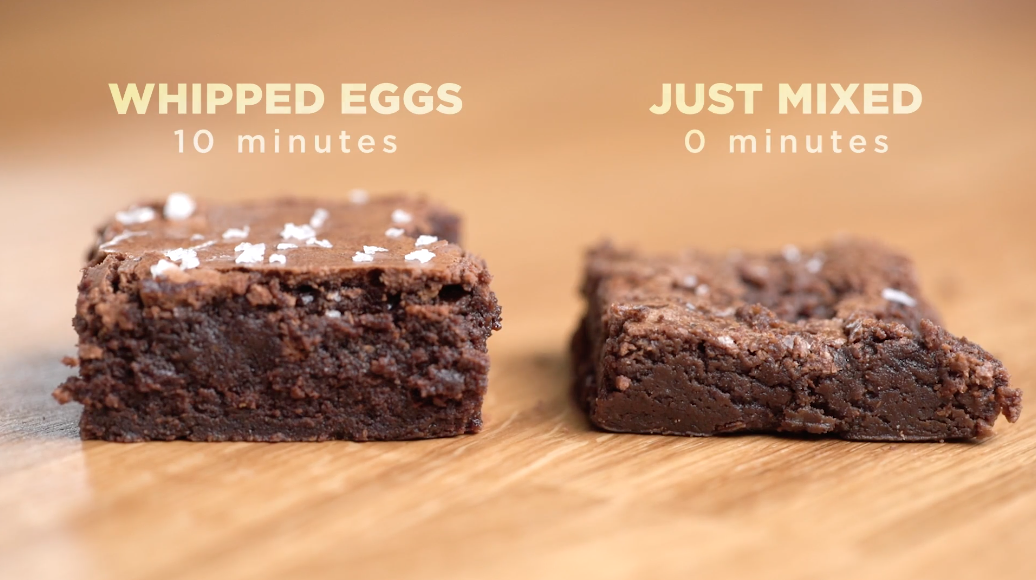 6. Sift the flour and cocoa powder so there are no lumps and you can quickly incorporate them into the wet mixture.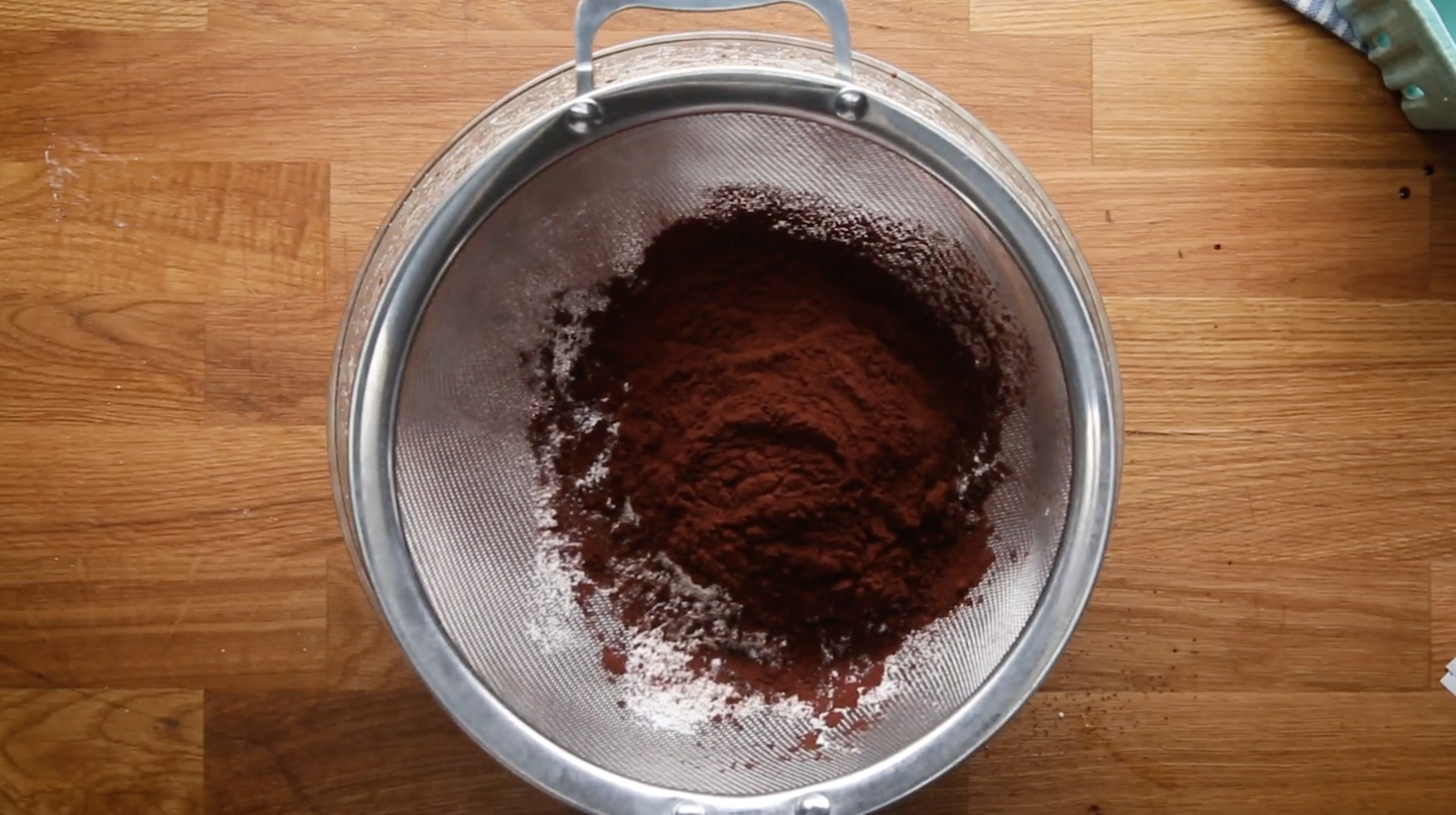 7. After 20 minutes of baking, take the brownies out of the oven and whack them down on your kitchen counter. This will crack the top of the brownies and ultimately even out the interior texture.
As you can see, it makes a huge difference in the final product: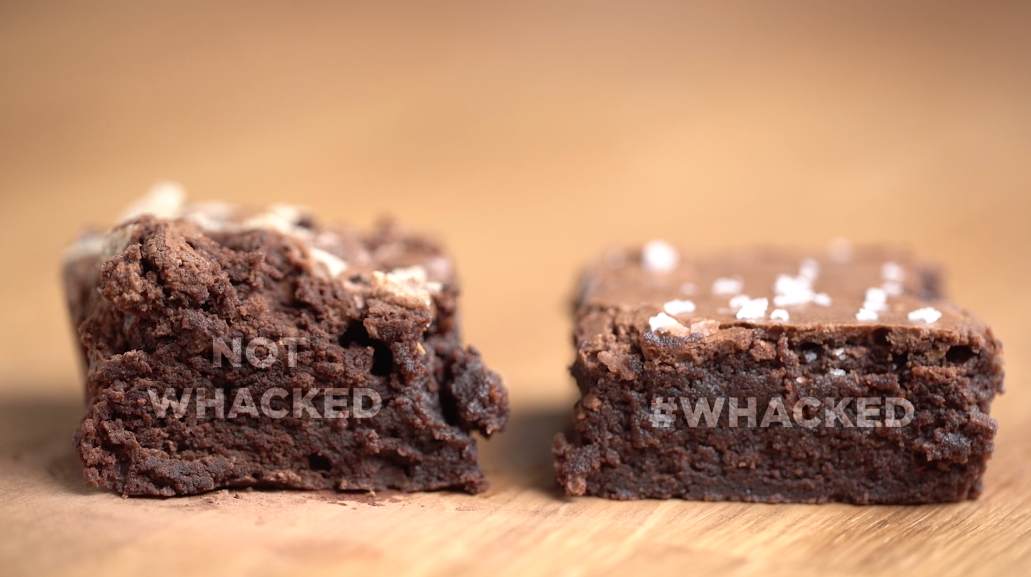 At this point, you should also sprinkle a little bit of sea salt on top of your brownies before putting them back in the oven.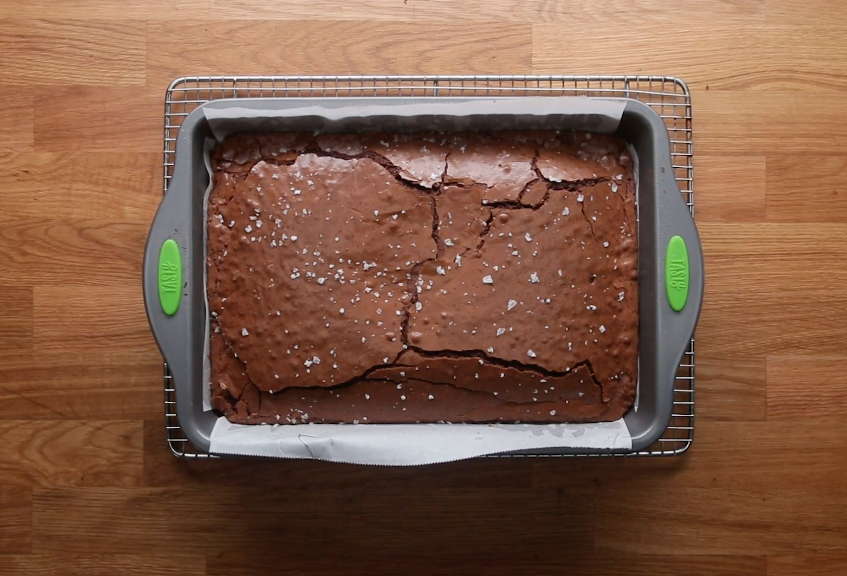 8. After baking for 20 more minutes, take them out of the oven and let them cool down.
TASTY'S ULTIMATE BROWNIES