Here's How To Make Homemade "Game Of Thrones" Cookies
This recipe was cooked up for a Game of Thrones viewing party. Check out the full plan here.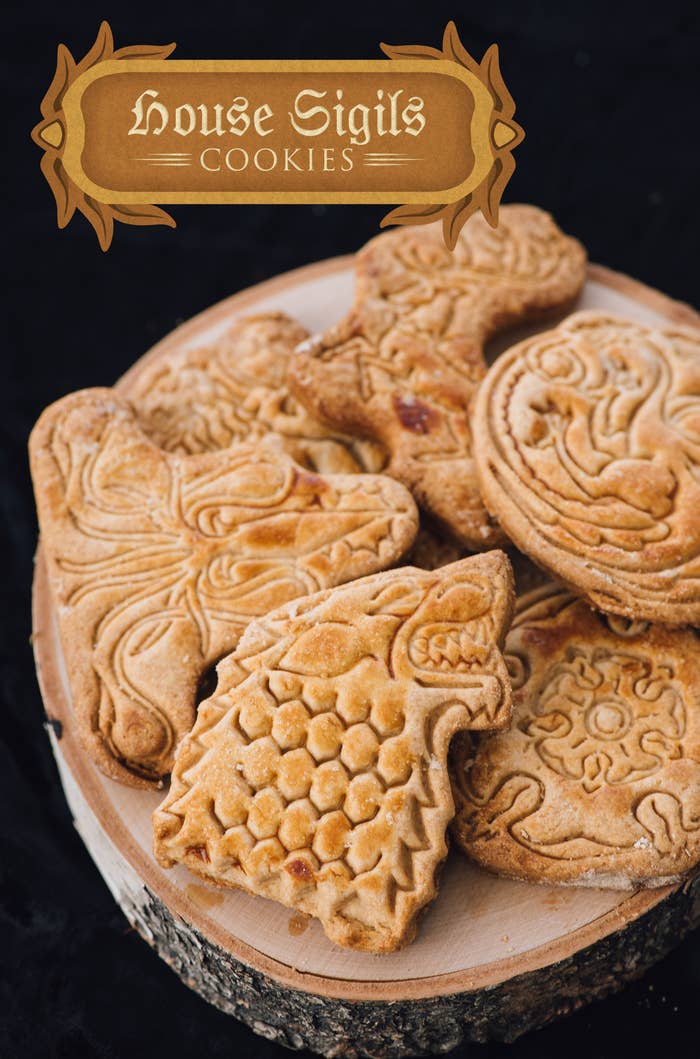 They're fun and cute, and you can use them to find out which Westeros family your friends belong in.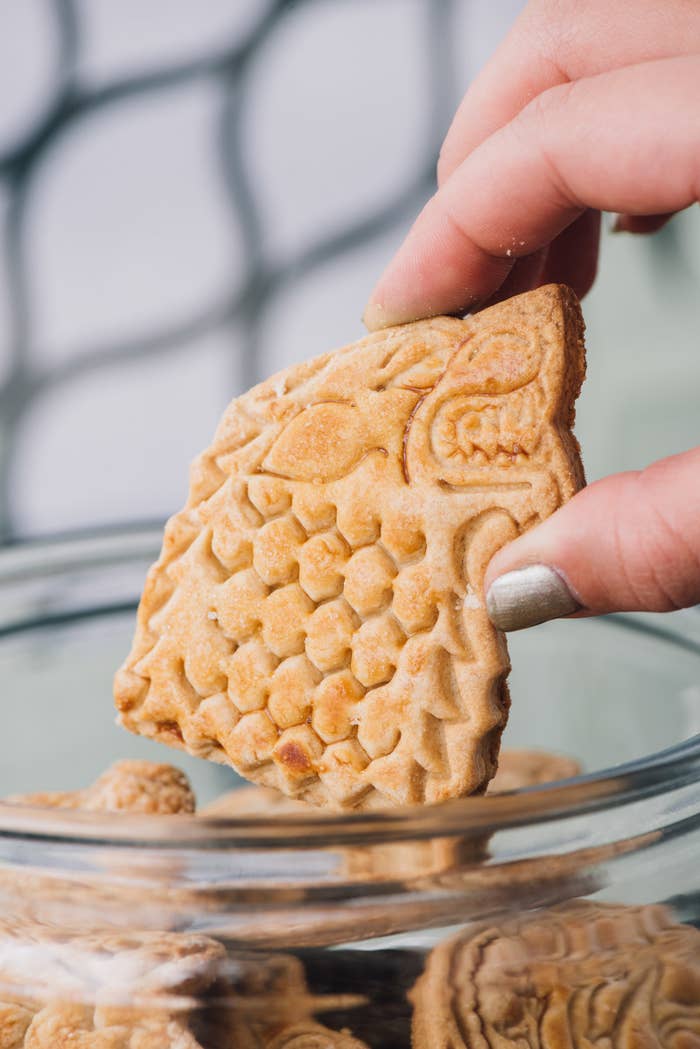 We used this cookie cutter set and a homemade honey shortbread dough.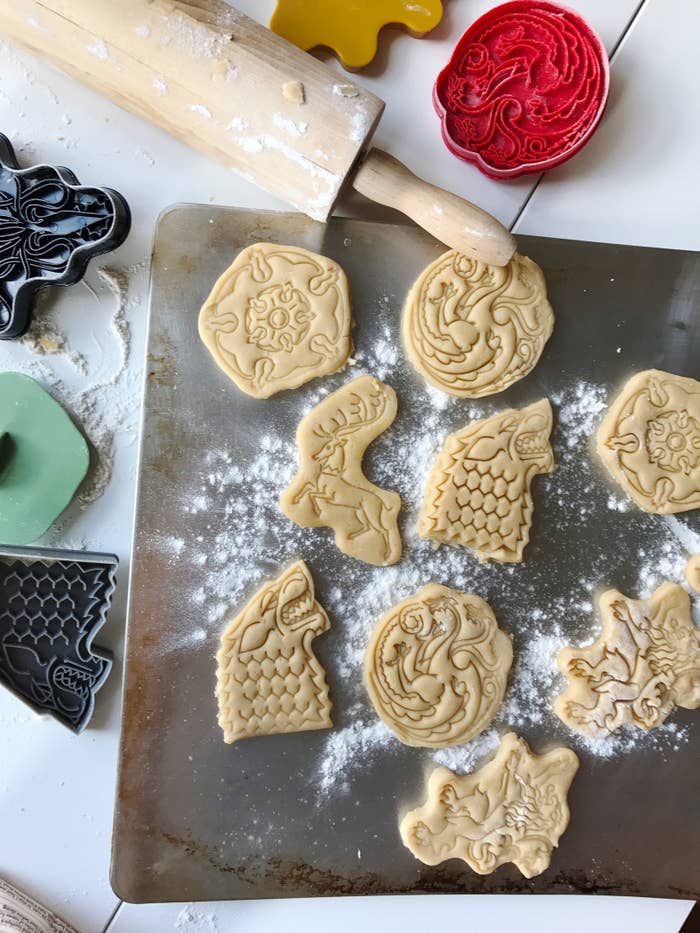 Here's the recipe:
Makes about 10 cookies
INGREDIENTS
10 tbsp butter, softened
⅓ cup fine sugar
1 egg (+ 1 egg for egg wash)
2 tbsp honey
1¾ cup flour
¼ cup cornstarch
¼ tsp kosher salt
PREPARATION
In a large bowl, whisk soft butter, sugar, and egg together until well combined. Add honey and whisk until well combined.
In a medium bowl, combine flour, cornstarch, and salt.
Add flour mixture to butter and egg mixture. Stir with a spatula until well combined. Wrap dough in plastic wrap and chill for at least 45 minutes.
Preheat oven at 350°F.
Unroll the dough so it matches the width of the cookie cutters. Cut your cookies with the cookie cutters and place them on a baking tray lined with parchment paper.
Brush cookies with egg wash. Bake for 20 minutes, until golden brown and just set.
Let cool for five minutes then transfer to cooling rack.
Enjoy!
For more recipe ideas, find the rest of our Game of Thrones viewing party plan here.