1.
One-Pan Garlic Roasted Salmon With Brussels Sprouts
2.
Gnocchi With Spinach, Bacon, and Blue Cheese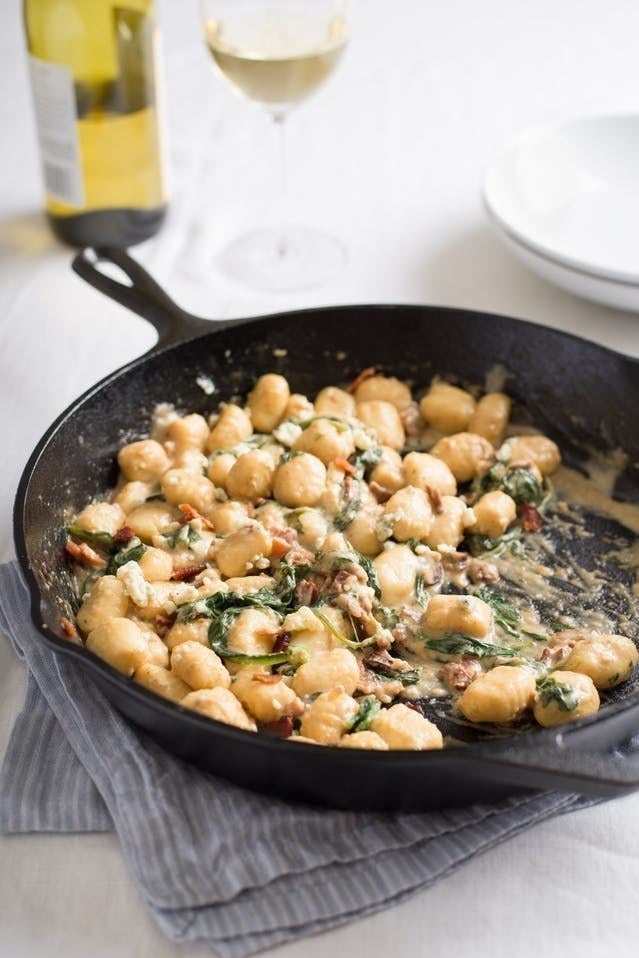 Gnocchi + bacon + chicken broth + baby spinach + blue cheese.
Get the recipe here.
3.
Sheet Pan Chicken Fajitas
4.
Vegetarian Mexican Quinoa Stuffed Peppers
5.
Baked Snapper With Harissa, New Potatoes, and Spring Onions
6.
Chicken Guacamole Taquitos
Flour tortillas + refried beans + guacamole + Monterrey jack cheese + chicken.
Get the recipe here.