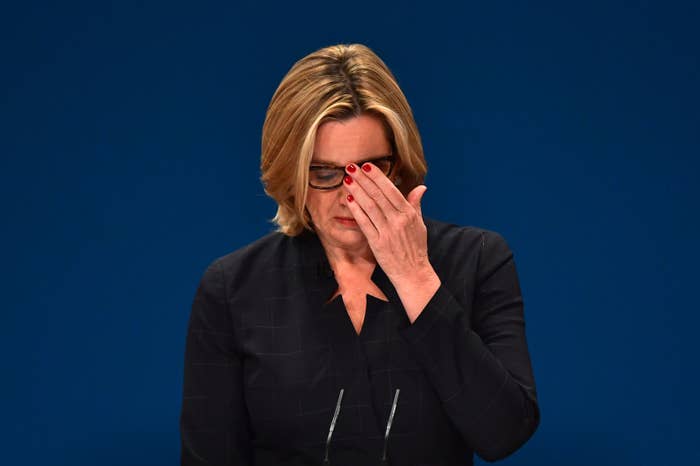 A Conservative MP has called on the home secretary, Amber Rudd, to drop any possible plans to make firms publish lists of the foreign staff they employ.
Rudd announced the idea yesterday at the Conservative party conference, along with a possible plan that would see businesses having to set out the impact on the local job market of hiring non-EU workers.
The proposal met with condemnation on social media and was attacked by a number of businesses, including the British Chambers of Commerce, which said it would not support the policy. The Daily Telegraph also shot it down, carrying an editorial this morning that argued: "Instead of such silly stunts, ministers would be better to ask why firms chose to employ immigrants."
Now Neil Carmichael, the MP for Stroud, has become the first Conservative MP to publicly state his unease with the policy. In the most open blue-on-blue attack of the Tory conference, he said: "This unsettling policy would drive people, business, and compassion out of British society and should not be pursued any further.
"People coming to the UK to work hard, pay their taxes and make a contribution to our society should be celebrated not shamed.
"This kind of divisive politics has no place in 21st-century Britain."
Rudd told Radio 4's Today programme this morning the idea was merely being considered and was not something "we're definitely going to do".

She also denied the plan was xenophobic, saying: "We should be able to have a conversation about immigration, we should be able to have a conversation about what skills we want to have in the UK and whether we need to go out of the UK in order to get them to boost our economy, and I don't think we should have a situation where we can't talk about it,"
Tim Farron, the leader of the Liberal Democrats, told The Guardian the plan was "a nasty little policy that deserves to be thrown out on the rubbish heap".
"This threatens to further stoke the resentment that has seen increases in hate crime across our country," he said.
Andy Burnham, the shadow home secretary, said: "The idea of British companies producing lists of foreign workers runs counter to everything that this country has ever stood for. It would be divisive, discriminatory, and risks creating real hostility in workplaces and communities."