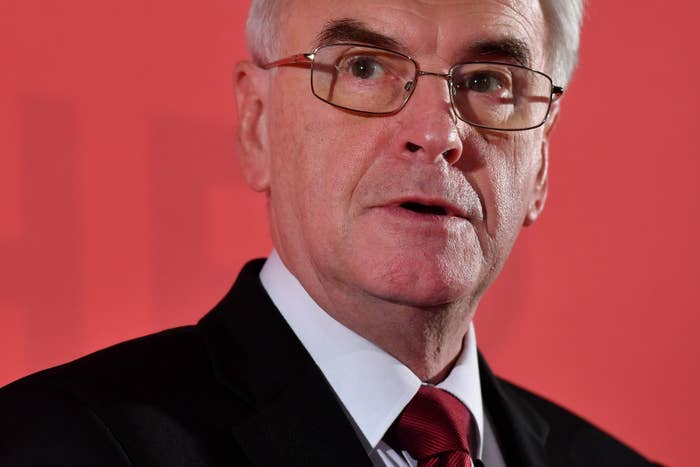 John McDonnell has described the backlash against fake news as an "assault" on new media organisations.
The Labour party is itself undertaking an inquiry into fake news, launched by deputy leader Tom Watson and led by MP Michael Dugher, while the government has said it is "looking into" the phenomenon, believed to have contributed to the election of US president-elect Donald Trump.
But sharing a panel with journalists from the Canary and Novara Media at the Media Democracy Festival in central London on Saturday, McDonnell shared his doubts about the ongoing crusade against fake news being shared online.
"I congratulate those who have looked at establishing other kinds of media, but again, what was seen in recent months, with the inquiries into fake news and all the rest of it, is a very assault on those media outlets because they're challenging the distortion that's taken place in the mainstream media itself," he said.
McDonnell said the "bizarre post-truth situation, post-truth political debate" currently in place had been "founded upon the media distortion that's been talking place, exemplified by the treatment of Jeremy Corbyn, and coming semi-directly from the concentration of [media] ownership."
Parts of this populist wave sweeping across several countries were welcomed by the shadow chancellor.
"The good thing at the moment is that there is now a growing backlash [against what] people now see as an elite establishment," he said, "and I think increasingly the media elite establishment is seen as a part of that."
"We've moved into this bizarre situation where no-one trusts any media outlet, or any politician, though I can understand that."
During the Q&A after his speech, McDonnell was asked about Labour's support for the Investigatory Powers Bill, which is now law, and has been called "the most extreme surveillance in the history of western democracy" by critics.

He blamed internal squabbling for the decision, saying: "The hard politics of this is that it was the compromise that we could get from the party at the moment."
McDonnell added that he hoped the debate would be reopened, and that "a lot of this is about the realpolitik of where we're at in terms of balance of forces in the party and the parliamentary Labour party".