Sit down, take a deep breath, and make sure you are adequately hydrated.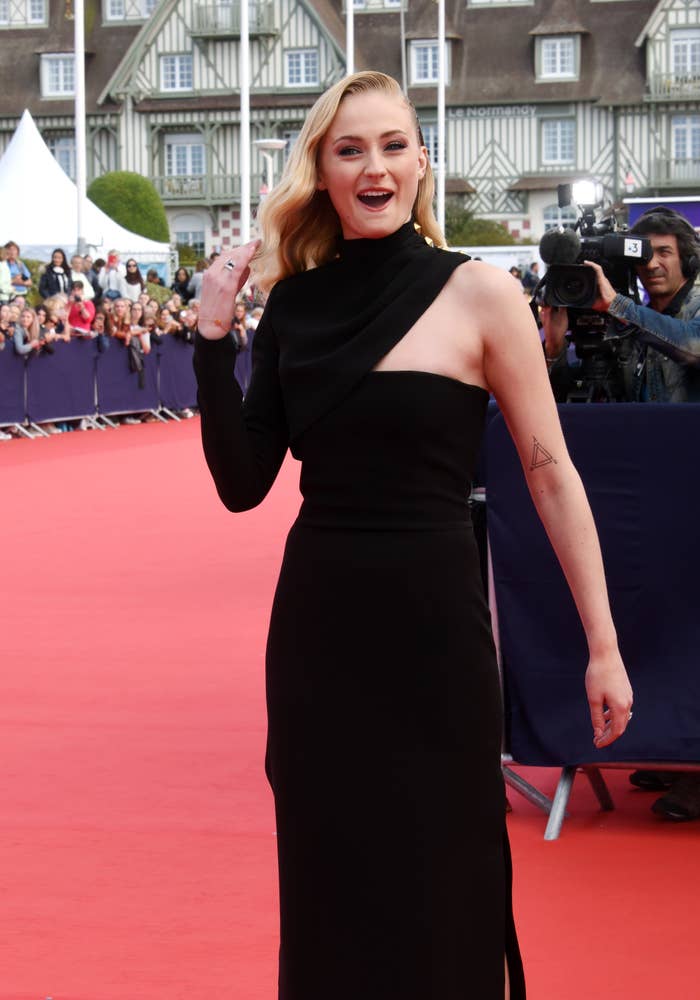 Actor Sophie Turner — best known as Game of Thrones' Sansa Stark, wife to Joe Jones, and an all-around badass — shared a Pride Month post.
In an Instagram story, she wrote, "It's MUTHAFUCKIN #pride month babaaaayyyyy."
And added a bunch of stickers. Just, look at it!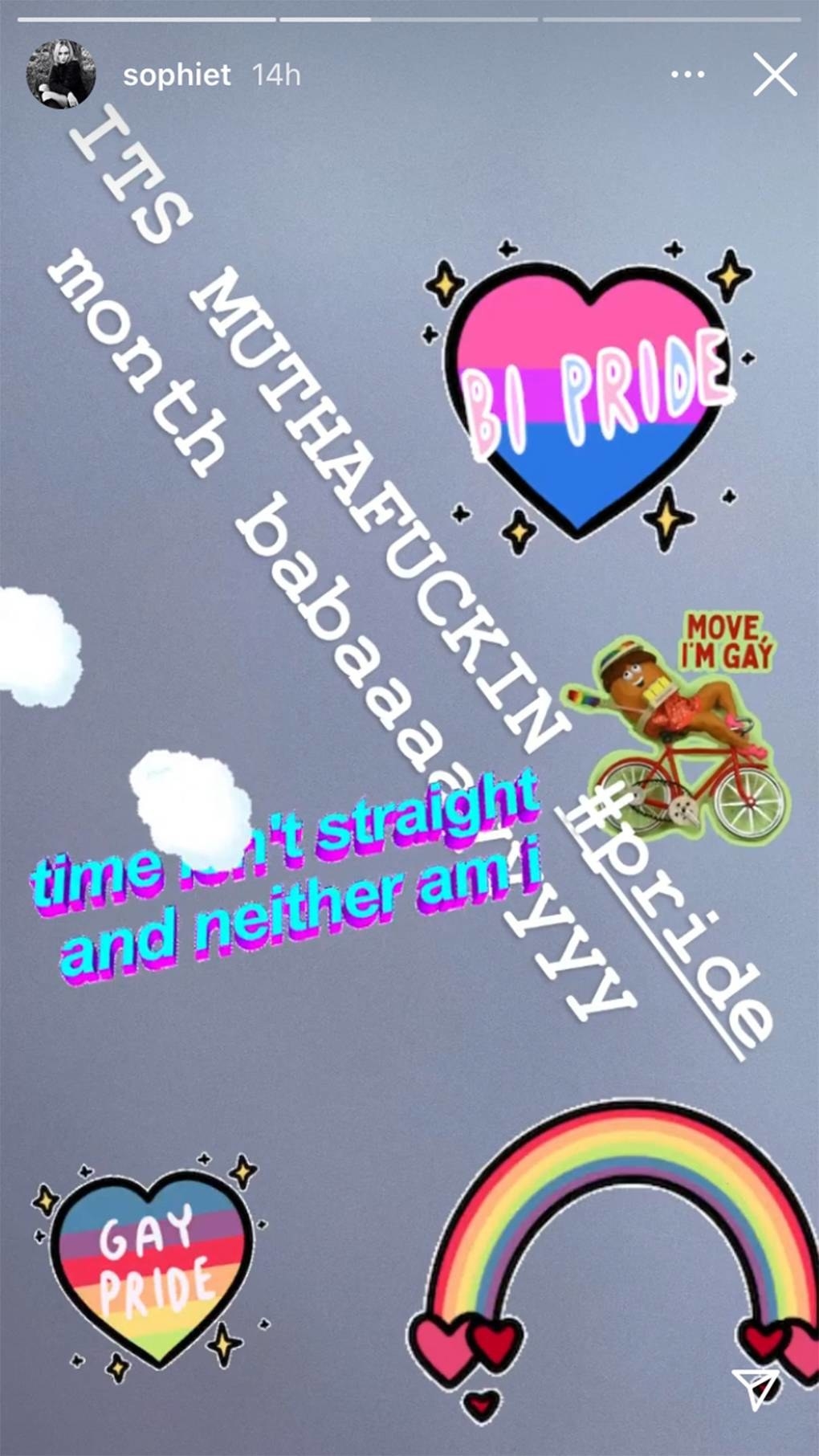 "Move, I'm Gay," "Gay Pride," "Bi Pride," and my personal favorite, "Time isn't straight and neither am I," adorn the post.
Fans are taking it as a sign that the actor may be coming out.
Of course, Sophie has yet to release any sort of statement beyond the Instagram story, so we shouldn't rush to any conclusions.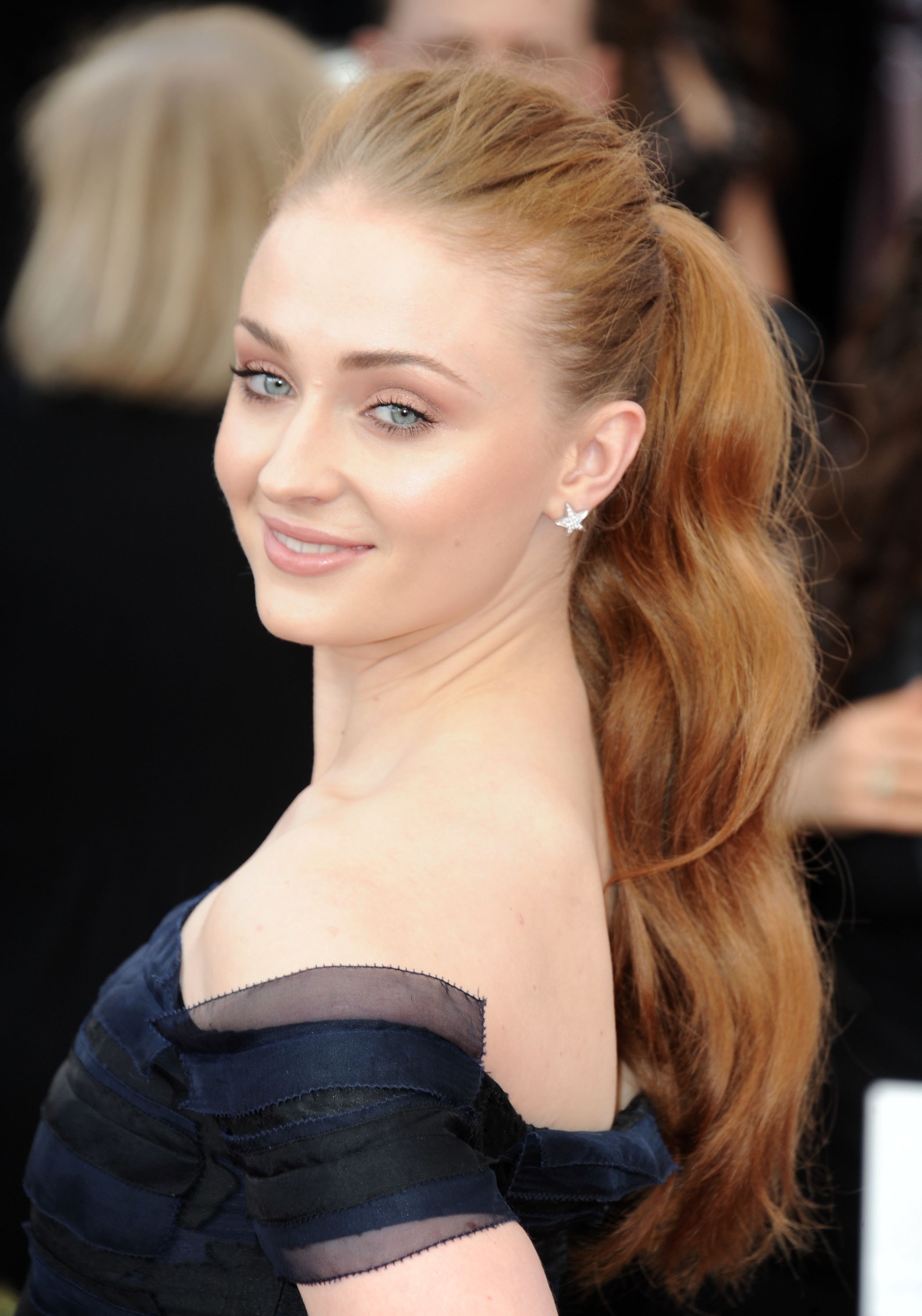 What does it mean? Who knows?! She'll have to be the one to tell us — if and when she wants. Until then, have a very happy Pride, y'all!