What is your favorite Law and Order SVU screenshot captioned by Mariah who knows nearly nothing about it except for what is included in John Mulaney's stand up "New in Town"?

did these two characters ever have sex

Danielle Panabaker, the more tolerable Panabaker sister

boss lady with the worst haircut she probably had during the show's run

did she take off her clothes to make a point

this man is a cop but she's a ~real detective~

boss lady disgusted and protecting this disgruntled woman who is probably a mother

this man is probably getting hit by a train

boss lady and taran killam if he got rly sick and aged 15 years

which of these white boys did the deed

boss lady saying she had to "get in there and do it" even tho she probably didn't

i think that man looks like a bowling pin and this is his pin son

this was definitely her best haircut

i'm not really sure what nick's ethnicity is but i am guessing latino

was joe biden on this show??????

"i'm so sad i'm shaped like a bowling pin"

everyone is working but Ice-T is just having fun

she's probably telling them don't tell her how to do her job bc that's what they always say

i bet u that aint ever her baby

are these the only not white people

this picture is actually a screenshot of iOS 2 text that says "forget the haters, come to the party"

"do you get mad bc some people call you ice cube instead of ice t?"
Which One Of These 21 Sarahs Are You Based On Your Favorite Screenshot Of Law And Order SVU?
You got:

Sarah annoyed on the airplane
You are a busy body and you DO NOT have time to be posing in your sister's snapchats when you need to watch The Three Stooges with your Dad!!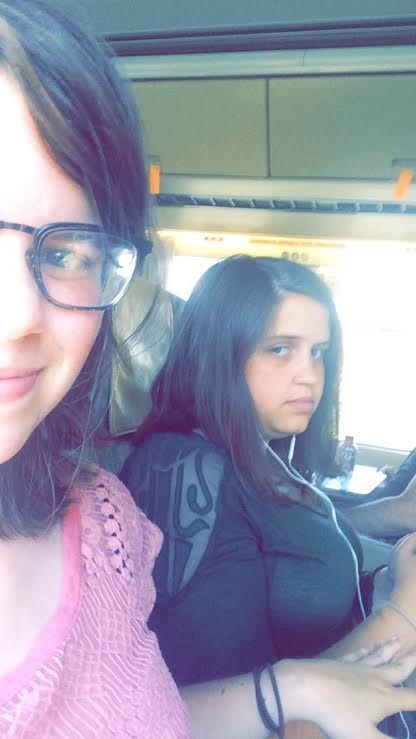 You got:

Disoriented Birthday Sarah
You just wanna keep things chill and hang out with your mom! You also have a great taste in fashion!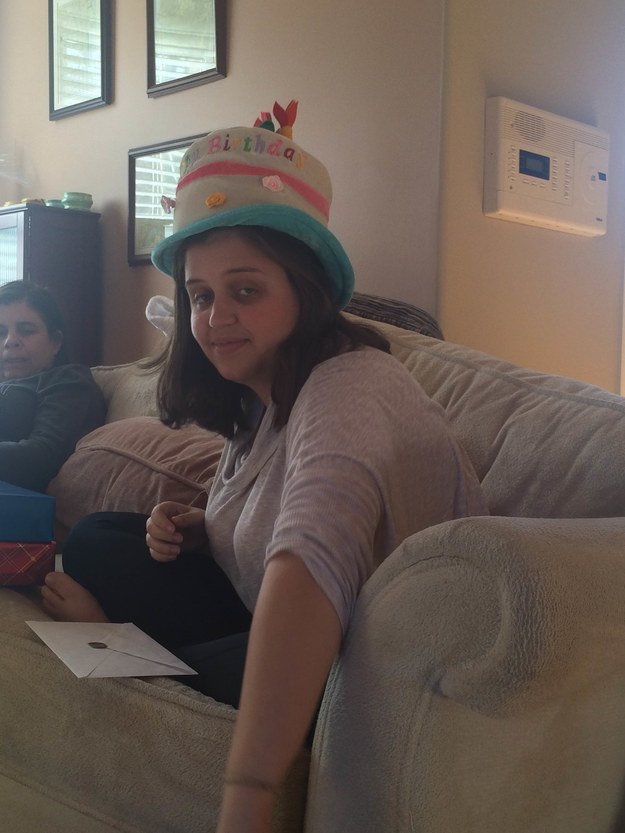 You're ~quirky and love snapchat filters, even though in junior year of high school you said you wouldn't get one unless it was still popular in a year because it "seem[ed] like something that will never last!"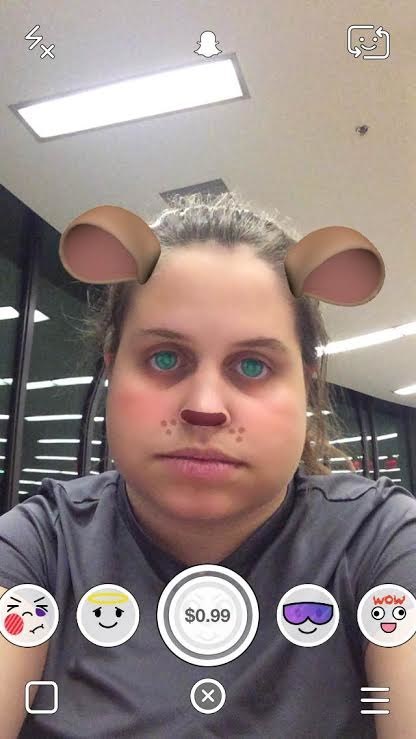 You got:

Cutthroat Kitchen Sarah
You're ambitious and will go out there and get what you want! Even if that means using your sister's own blood as an ingredient!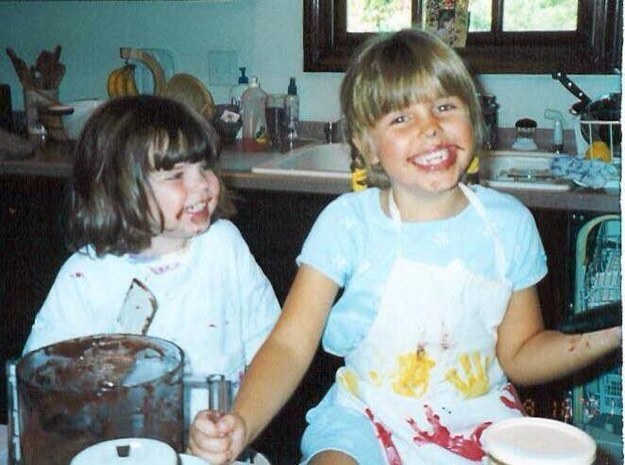 You got:

Speechless Sarah
You cannot BELIEVE the idiots you have to spend time with sometimes!!! The only thing that comforts you is the fact that your friends are not as stupid as the contestants on your favorite reality show, America's Next Top Model.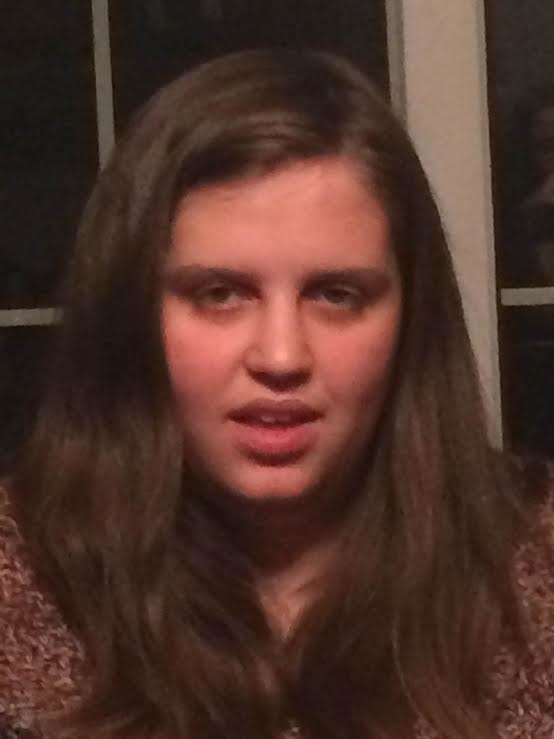 You got:

Sarah Wanting Cheese
You're a little dissatisfied with what's going on in your life right now, but that's because all you want are the simple things! Your roommate Juliet usually only has American cheese (her favorite cheese) even though that inedible garbage is not what you're asking for at all!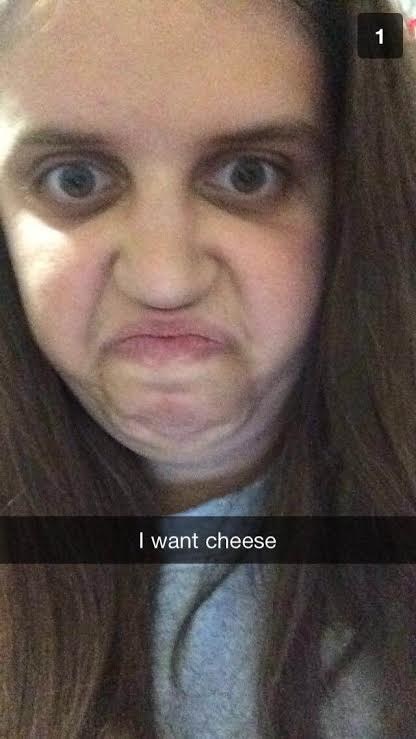 You got:

Silly Sarah That's Also Was Amy's Wallpaper At One Point
You're a ~frisky~ one! So frisky, even, that your sister wants to keep a little reminder of your outgoing spirit every time she exits out of Snapchat. Nice!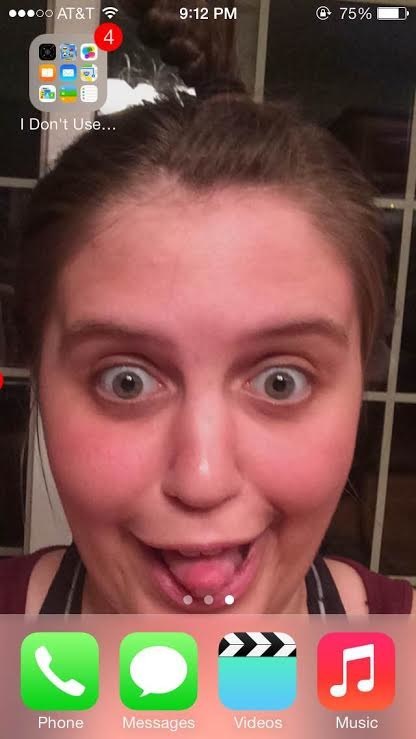 You got:

Sarah Who Was A Serious America's Next Top Model Contender
Who says bangs are out--you're not afraid to STAND OUT! Get on your feather boa and show those pearly whites because it's time to shine!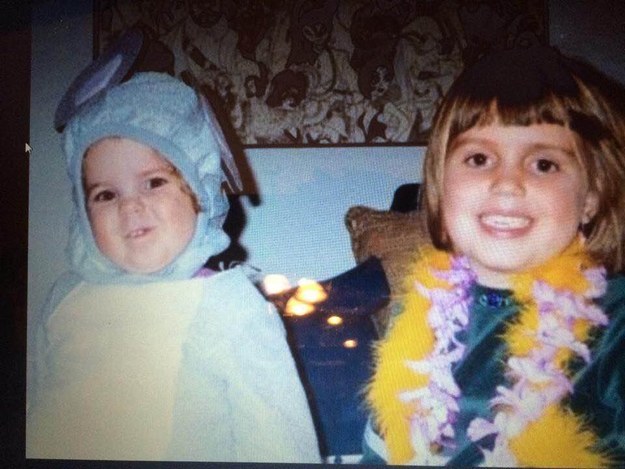 You got:

Sarah Playing On the Swings as to Not Lose Her Youthful Spirit
You are 14 years young and no one is going to take the spirit of play away from you on your birthday! Even though you play your daily crossword literally daily, you're still a youngin at heart!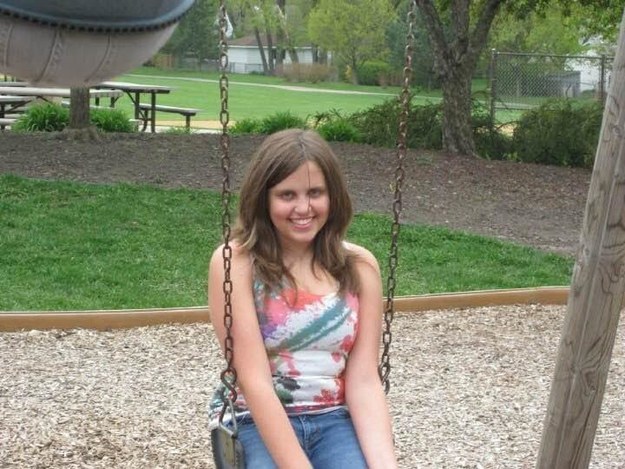 You got:

Sarah Getting A Dentist Appointment At 9AM On Yom Kippur
You're the woman who's got it all--and all you want is a break! Too bad you have to go to the dentist and "have someone tell me what I already know--I don't have cavities!"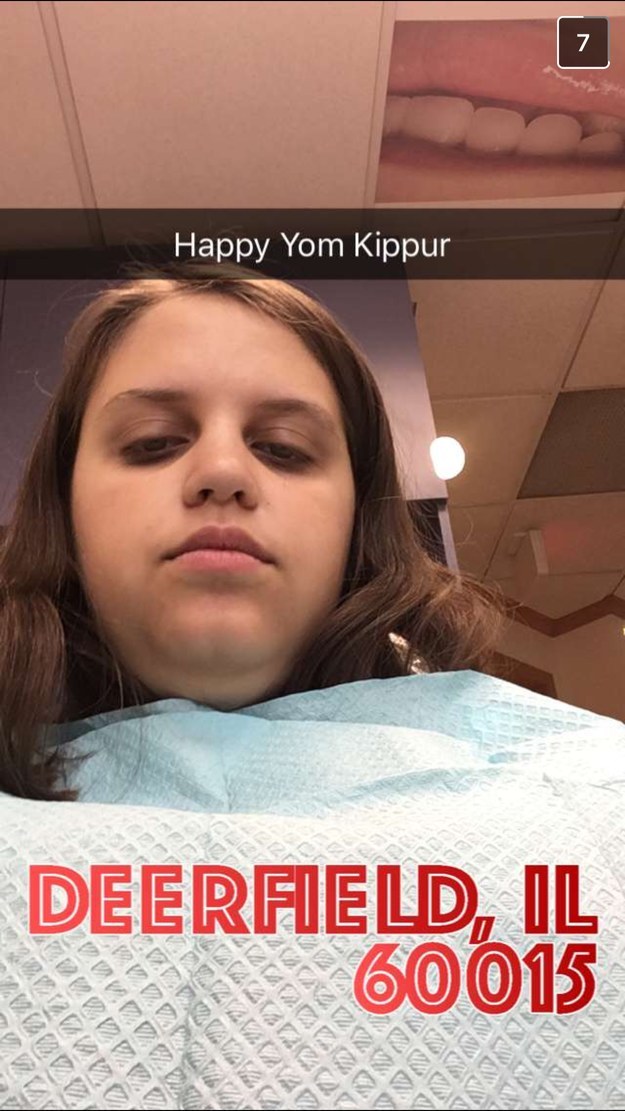 You got:

Sarah Who Dressed As A Street For Halloween
Surprisingly, this is not the first time you've done this! (And wow your friend Mariah looks so beautiful in this picture even though she definitely had the flu on Halloween)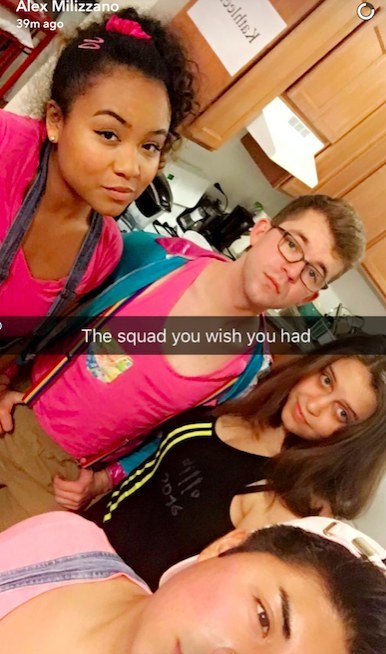 You are a wild and crazy cat and college is your playground! That's the way we do it, let's get to it, time to show the world!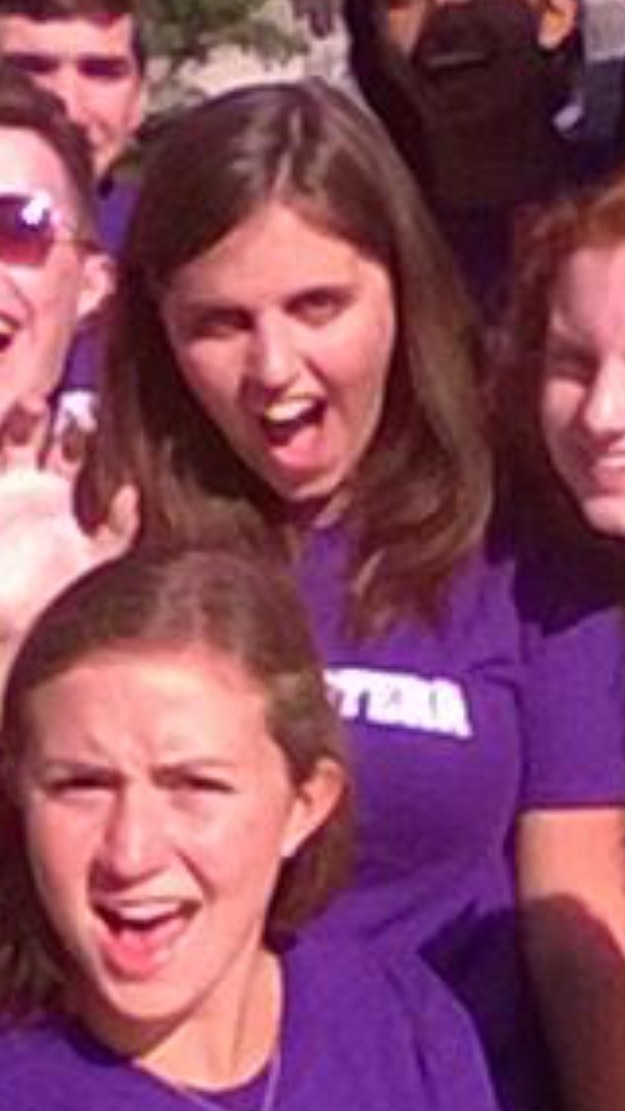 You got:

Sarah Fashionably Posing In Front Of A Memorial
You don't need a lot to show off your personality and style! Bright top--CHECK! North face--CHECK! Uggs--DOUBLE CHECK! Your middle school Washington D.C. trip won't know what hit it ;)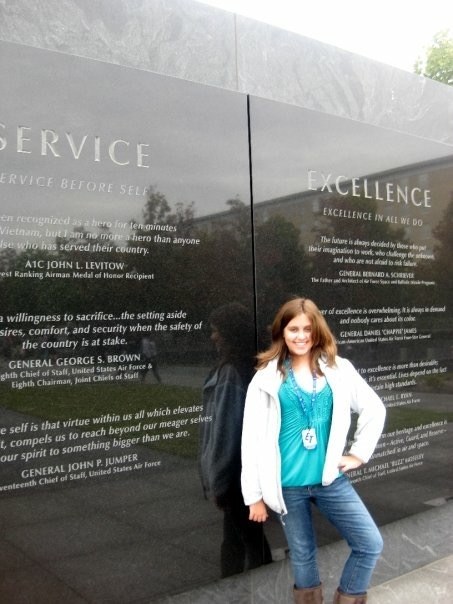 You got:

Sarah At Her First Rap Concert
Haha! Yeah, it's Hamilton. It's going to haunt you forever that you actually said that! What horrible friends you have.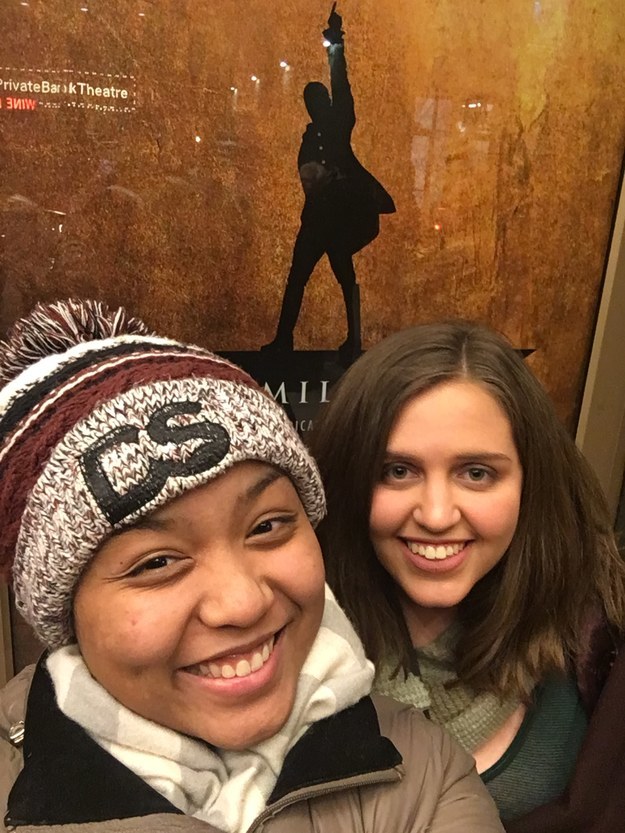 You got:

Sarah Getting Poop For Christmas
It's just a snapchat filter--but you're an actress at heart. I'm sorry, a self described method actress at that!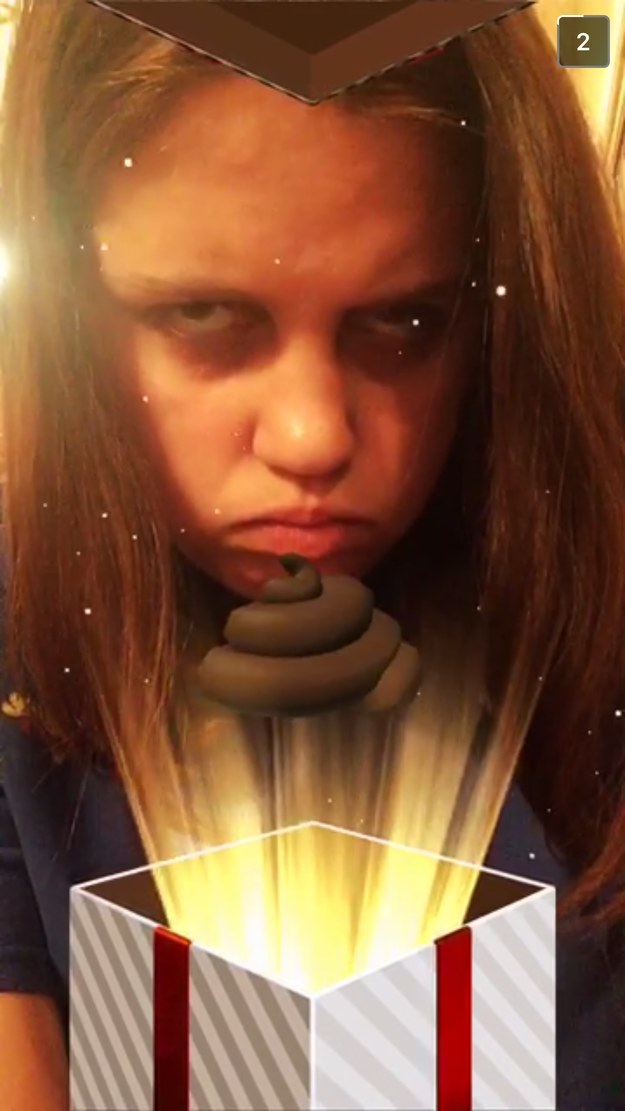 You got:

Sarah Who Will Die On Her 21st Birthday
Now, you're old enough to drink, teach a minor how to drive in Illinois, or get married without your parents' consent in Mississippi! Who knows what will be your end!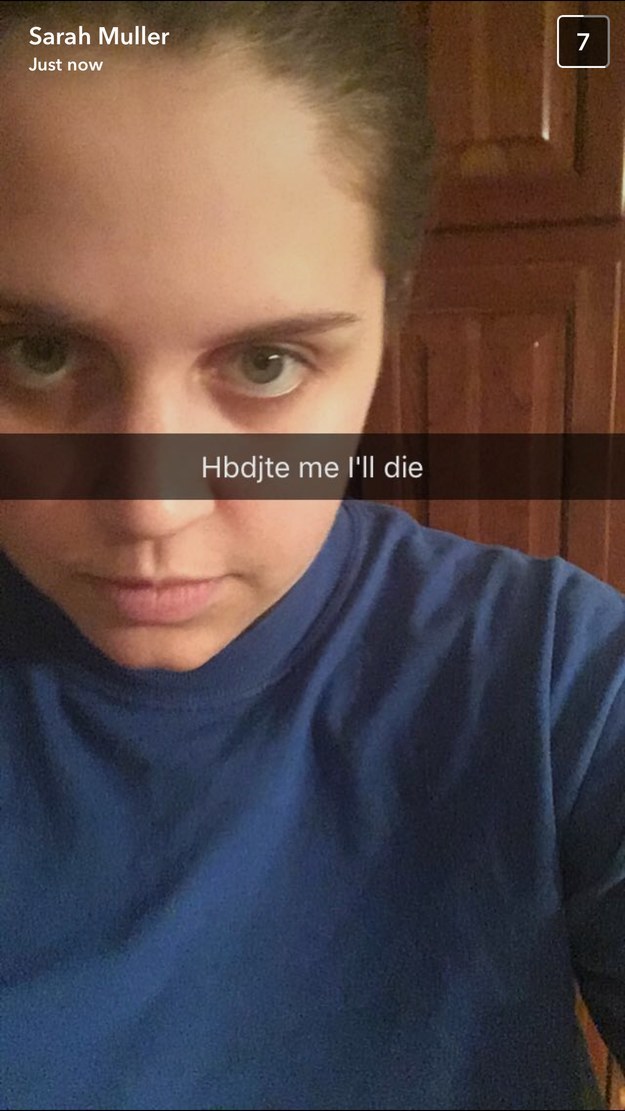 You got:

Sarah Experiencing Climate Change
Wow! 50 degrees on your birthday--what a present! Too bad the ice caps are melting at the speed of light and your kids will probably never know what snow looks like! Whatever!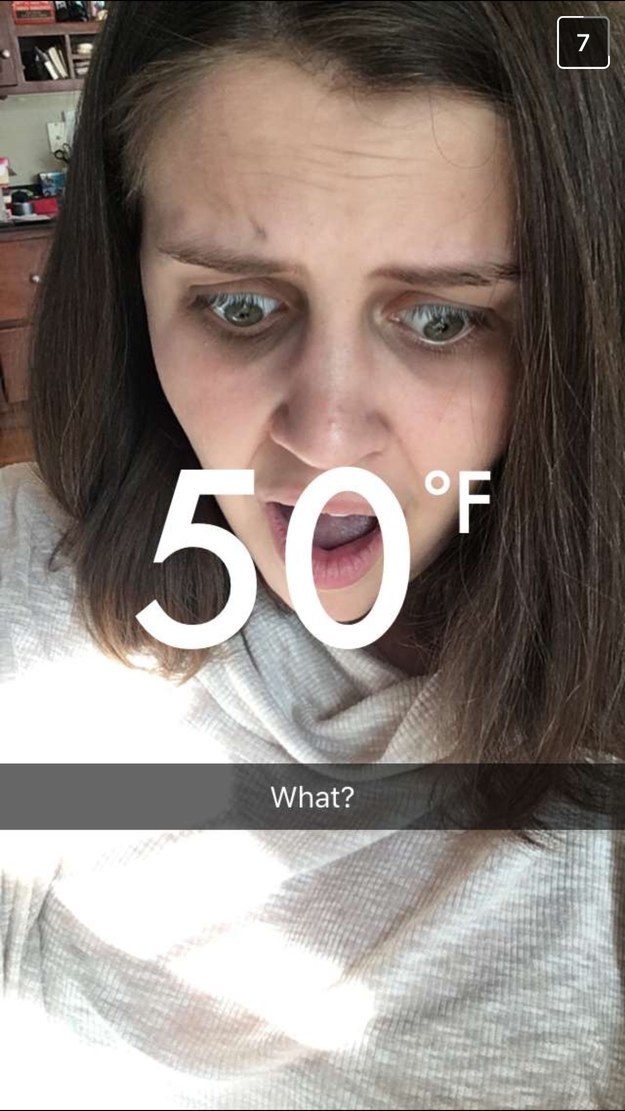 Ladies, what's cooler than being cool? Ice Cold!!!!!!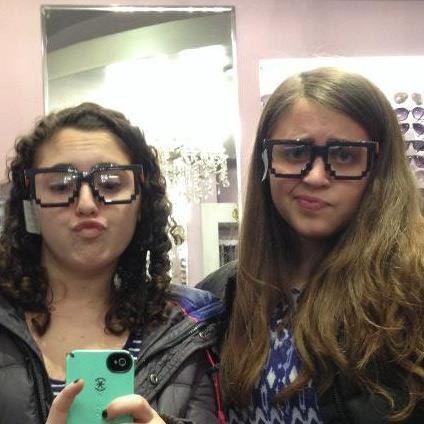 You got:

Embarrassing Selfie With Alex Sarah
You're unpredictable and love to live in the moment! Who knows why you took these pictures 3 years ago, but now you can't get rid of them :)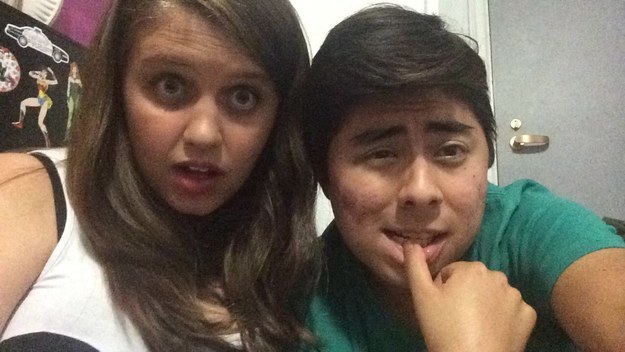 You got:

Sarah Who Loves Joe Biden
Because who doesn't!!!!!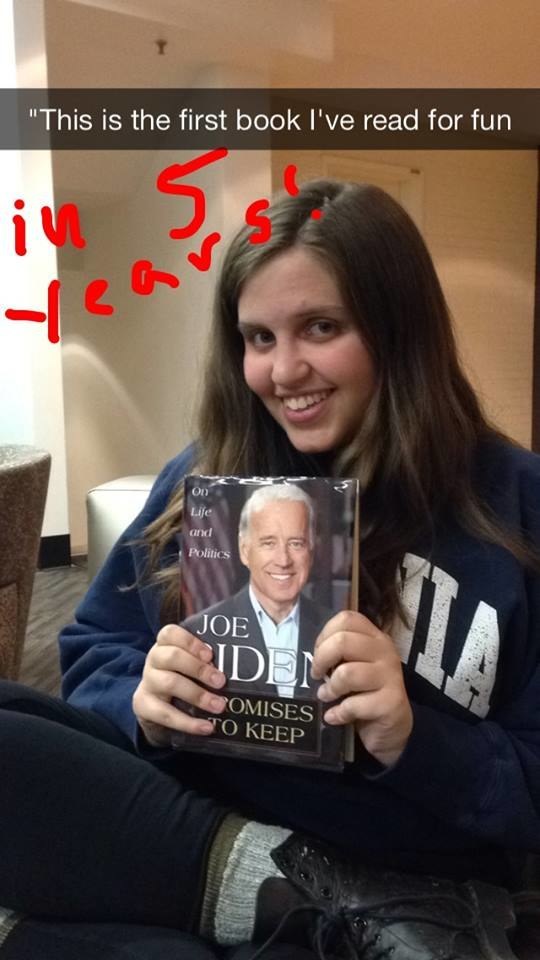 You got:

Sarah Who Loves Straight Men
"In a world that hates straight men, I choose to love them." You are so brave!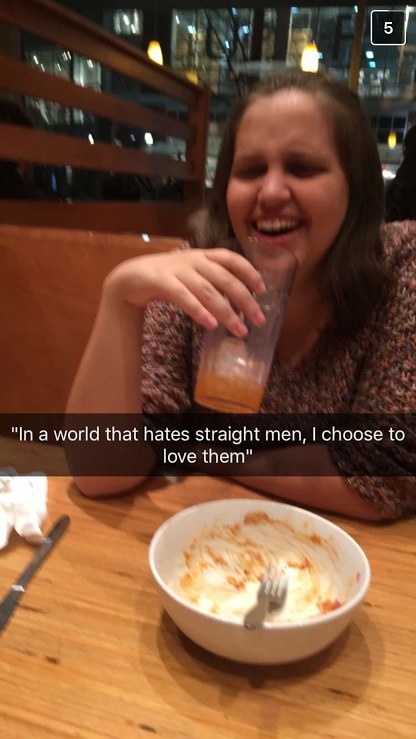 This post was created by a member of BuzzFeed Community, where anyone can post awesome lists and creations.
Learn more
or
post your buzz!