At the 2018 BET Awards Sunday night, host Jamie Foxx paused the show to give a shout-out to "singer, songwriter, philanthropist, movie star, overall badass" Donald Glover, bringing the crowd to its feet to sing along to his poignant hit "This Is America."
"Everybody begged me to do a joke about that song," Foxx told the audience. "I said, 'That song should not be joked about.'" He then brought up a seemingly surprised Glover to the stage.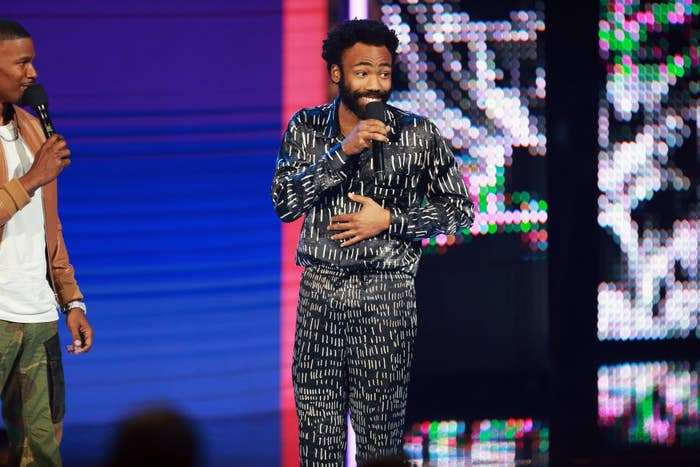 Once Glover hit the stage, with the coaxing of Foxx, his alter ego Childish Gambino took over and sang "This Is America" a cappella.
While some loved the moment...
...others joked about how uncomfortable Glover must have felt being dragged on stage.
Before leaving the stage, Glover took a moment to give his own shout-out to female entertainers like Issa Rae and Lena Waithe, giving further proof of why both the crowd and fans on social media love him.
A representative for Glover did not immediately respond to a BuzzFeed News request for comment.