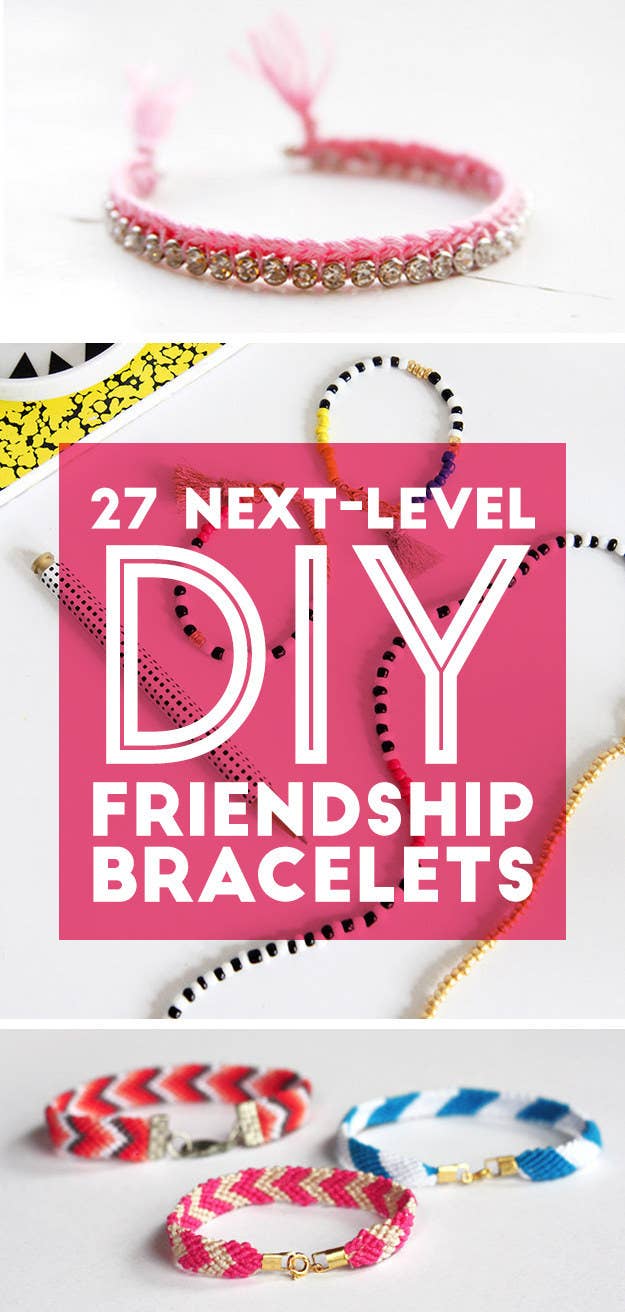 1.
Settle in for a Netflix marathon with a pile of cord and create an armful of these easy-to-make knotted beauties.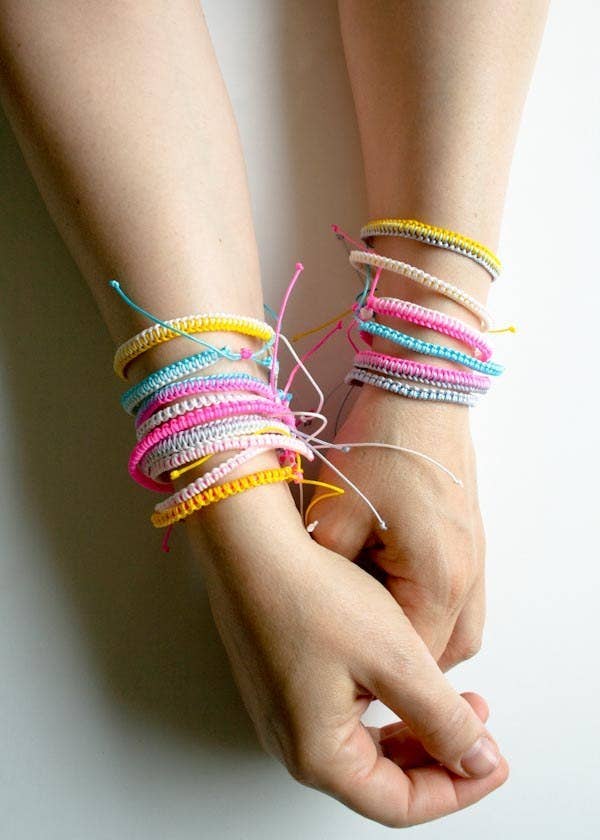 2.
Use teeny-weeny seed beads to send a morse code message in bracelet form.
3.
Get out your paintbrush and decorate a couple of wooden bangles using some brightly colored paint.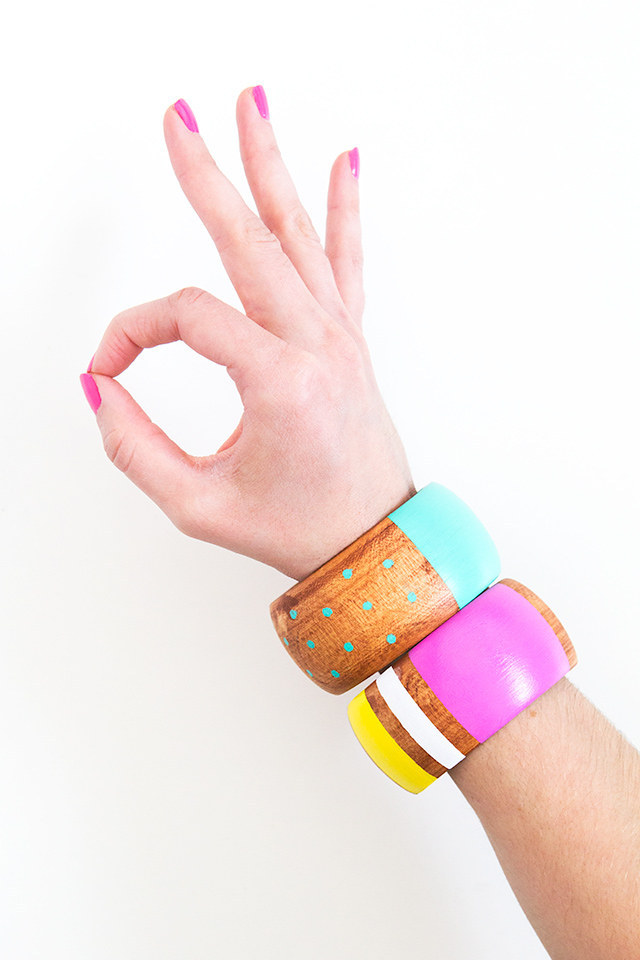 4.
These lovely sea glass bracelets would be the perfect gift for someone you've spent a lot of time lounging on the beach with.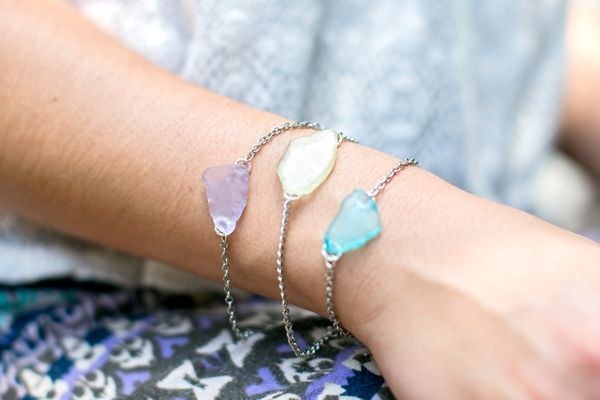 5.
Add rhinestones to a simple braided friendship bracelet to kick it up about 10 notches.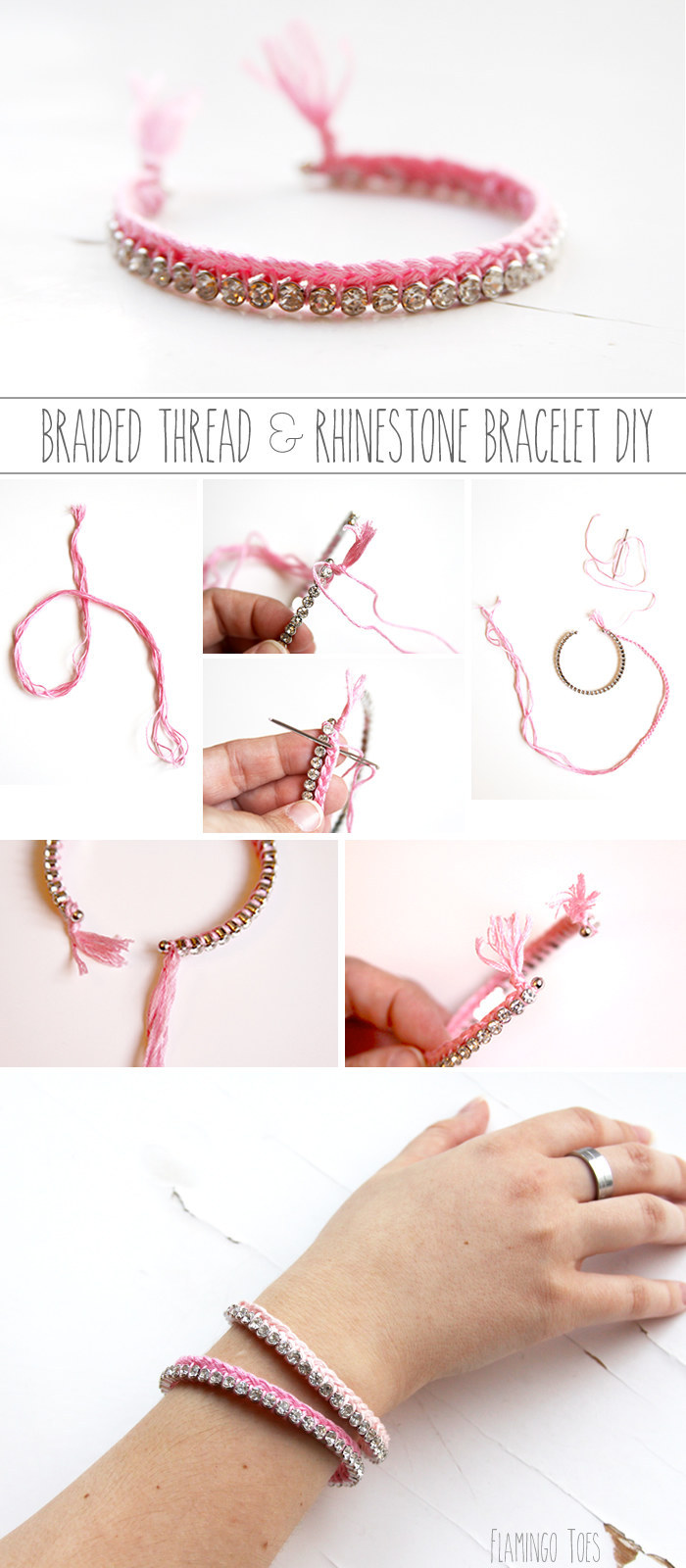 6.
Here's a tutorial that will teach you how to give your friendship bracelets a cool "tie-dye" effect.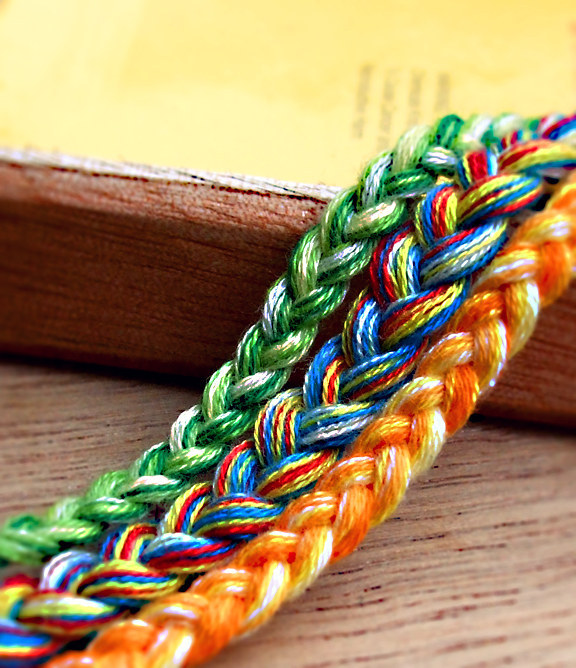 7.
Like to weave? Try making these fun (and cozy) woven bangles!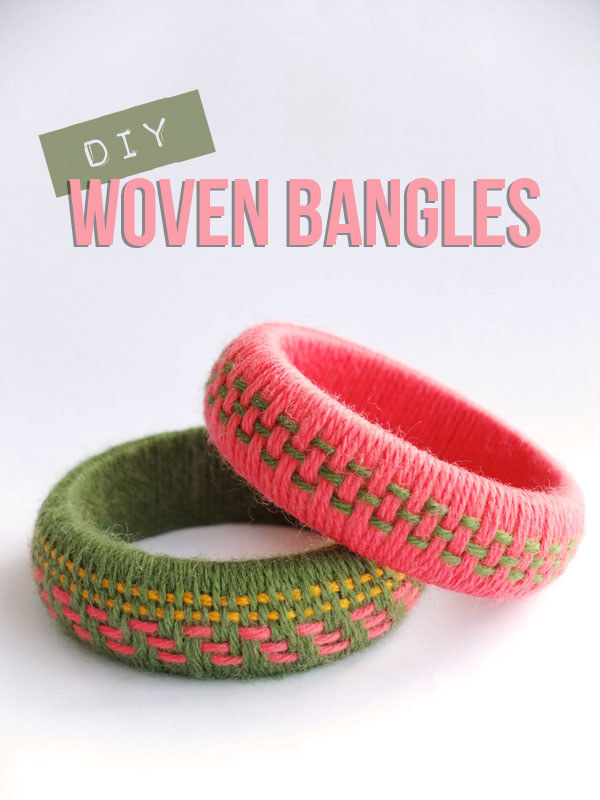 8.
If you prefer crocheting to weaving, try making this bangle instead.
9.
The heart on this sweet bracelet is made from polymer clay: customize it with the word of your choice using stamps.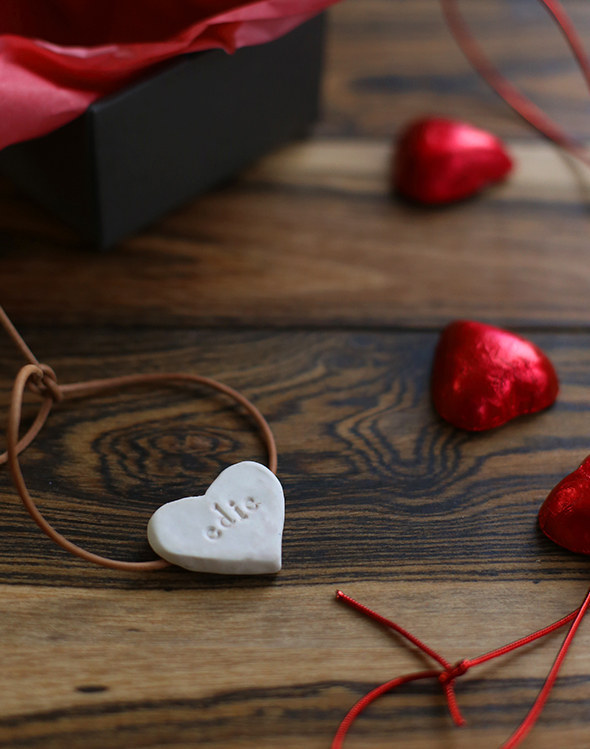 10.
If your friend is a minimalist when it comes to jewelry, try making her some of these simple multi-strand bracelets.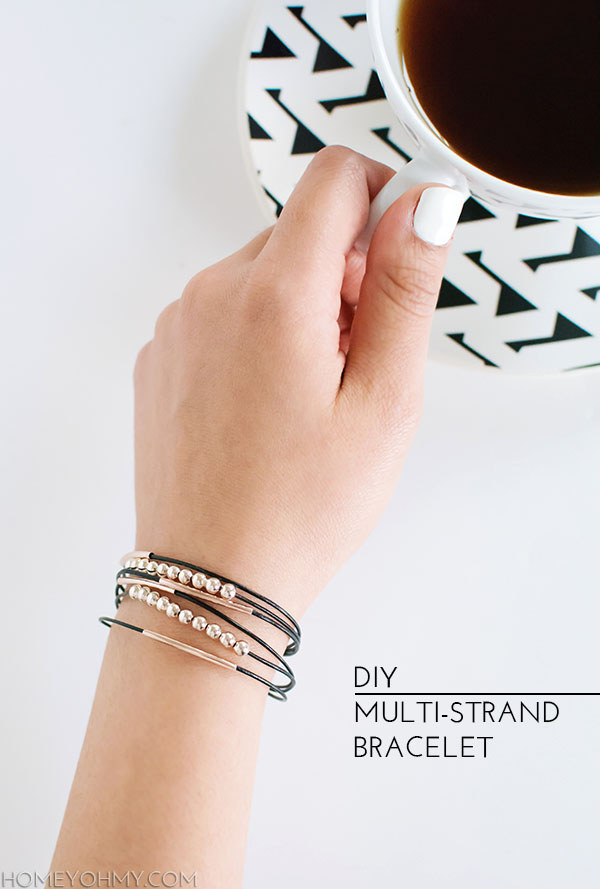 11.
Another minimalist option: this delicate infinity bracelet.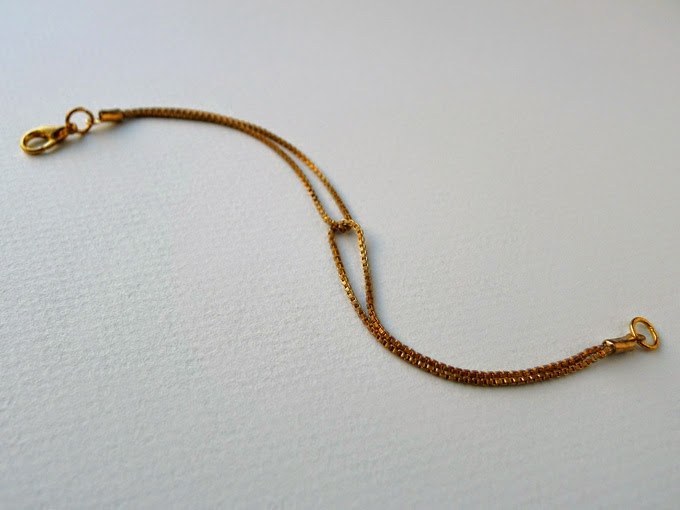 12.
If your BFF scoffs at minimalism and likes to make a statement with her jewelry, whip up a few harlequin bangles.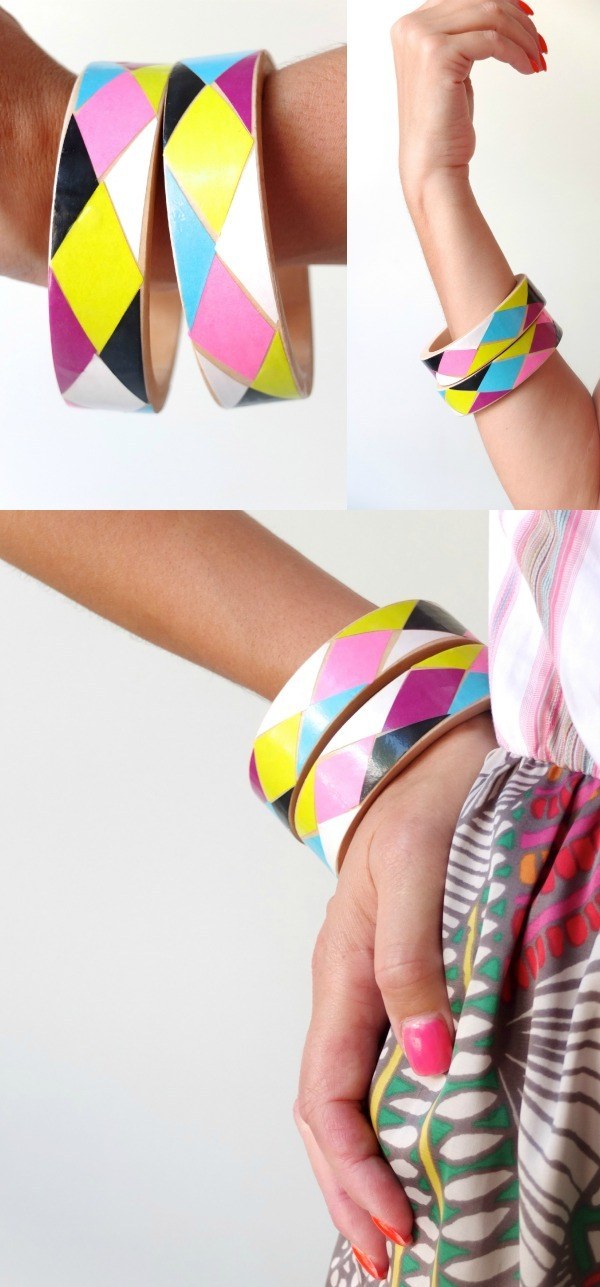 13.
Go shopping at the hardware store (yes, the hardware store!) to purchase the components you'll need to create this cool rope and brass tubing bracelet.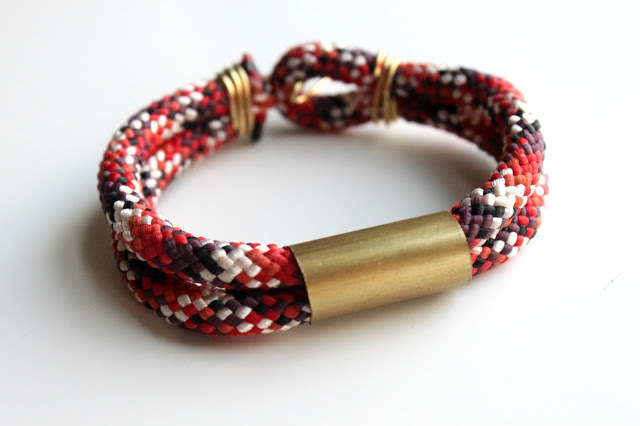 14.
These fabric beads are super easy to make.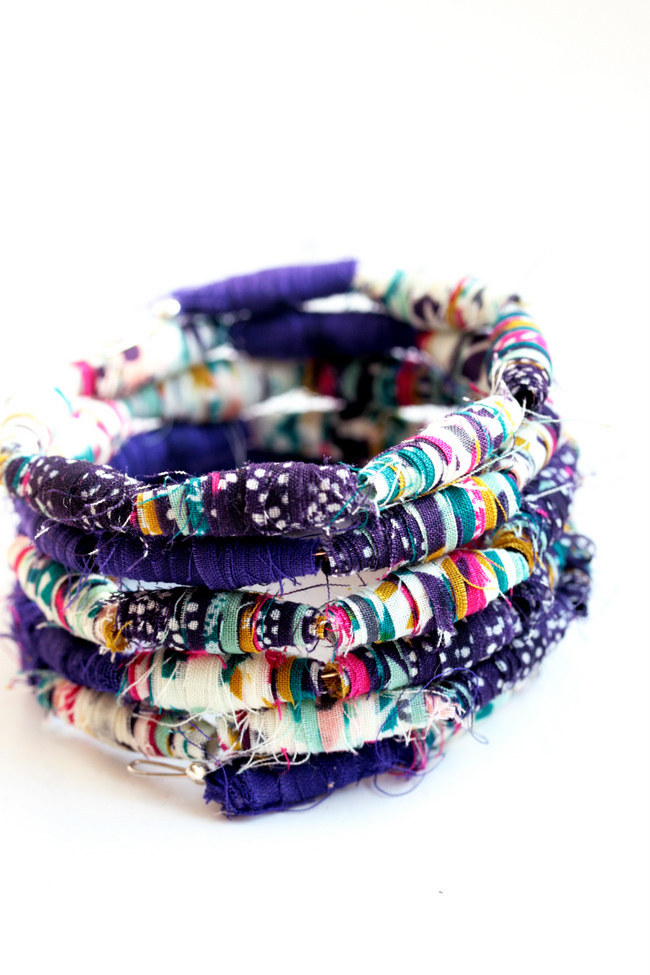 15.
Make a wire heart bracelet for a friend you <3.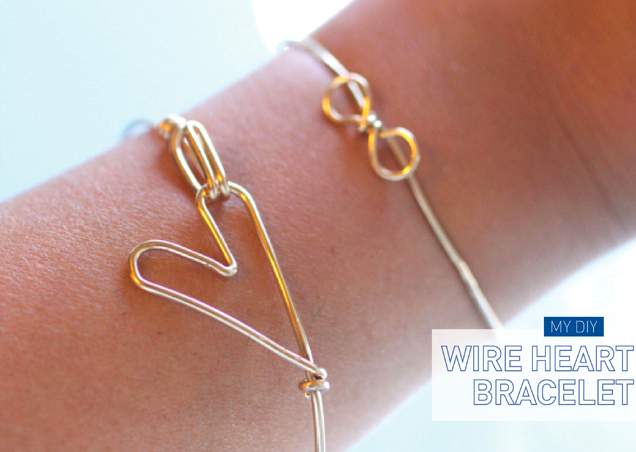 16.
This braided cuff is like a fancier version of the traditional friendship bracelet.
17.
This adjustable leather bracelet is an easy choice for crafting novices.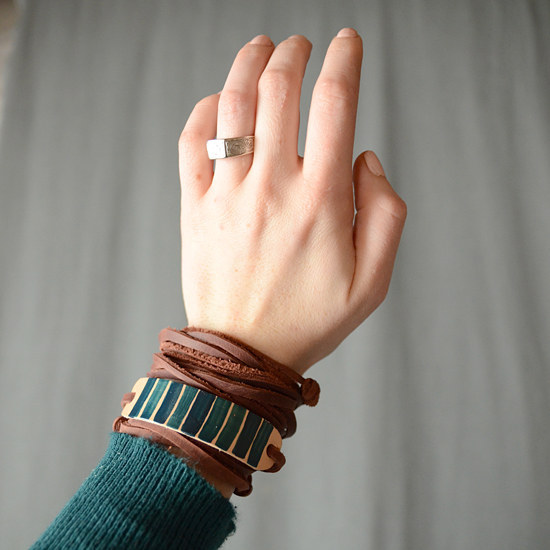 18.
If you're an experienced crafter who wants a bit of a challenge, try this etched copper cuff.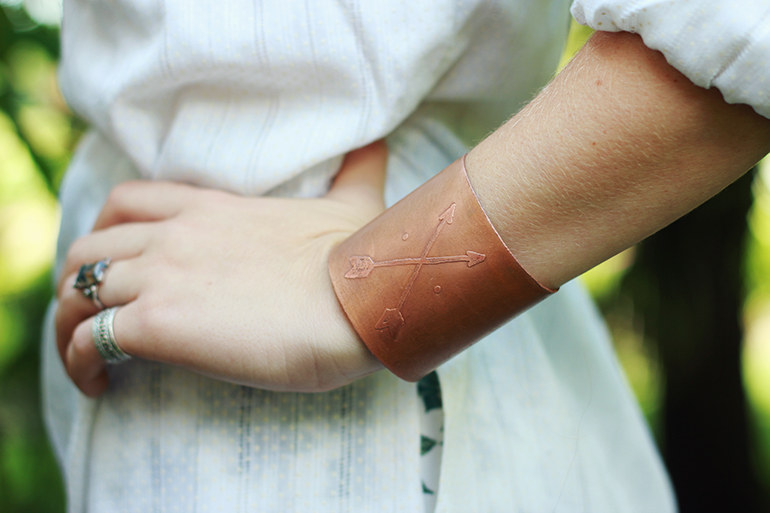 19.
Of course you'd love to make a bracelet bedecked with actual diamonds, but that's just not going to happen--try rose quartz instead.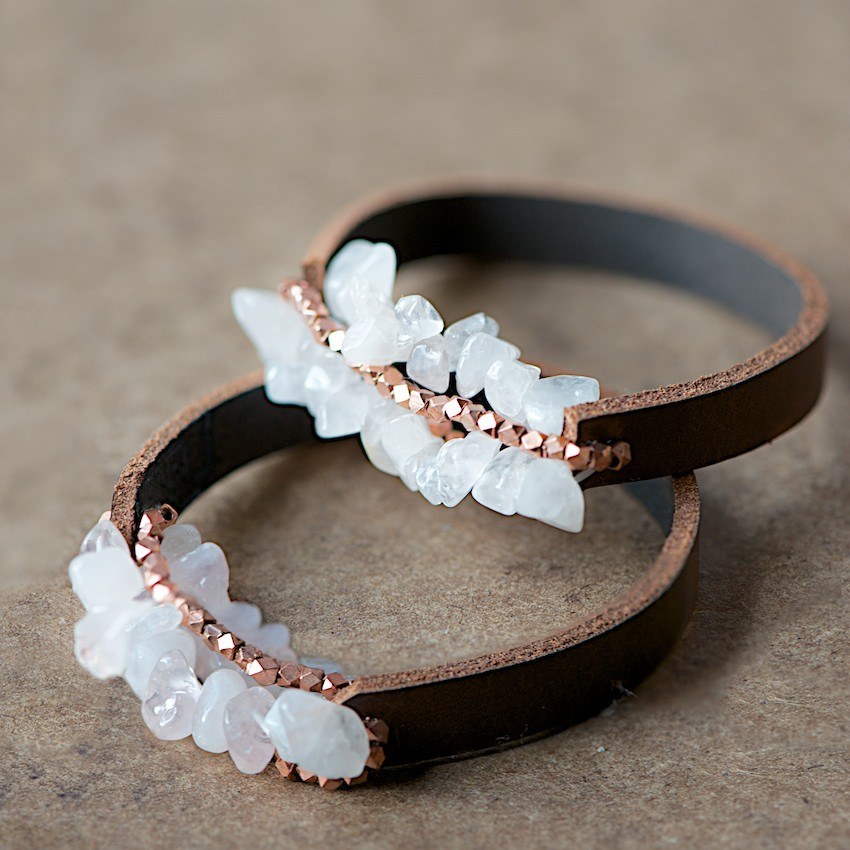 20.
Customize these with the first letters of you and your friend's names.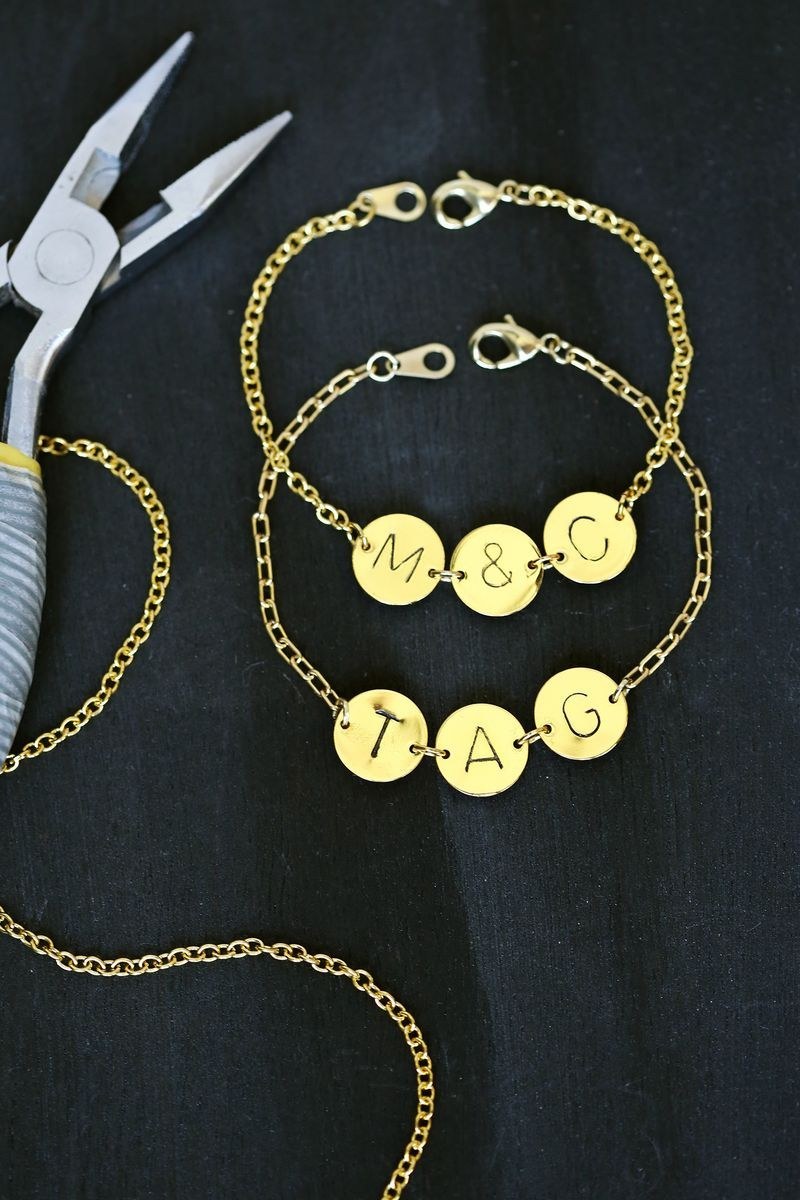 21.
Make a giant "pearl" bracelet for a friend with classic yet quirky taste.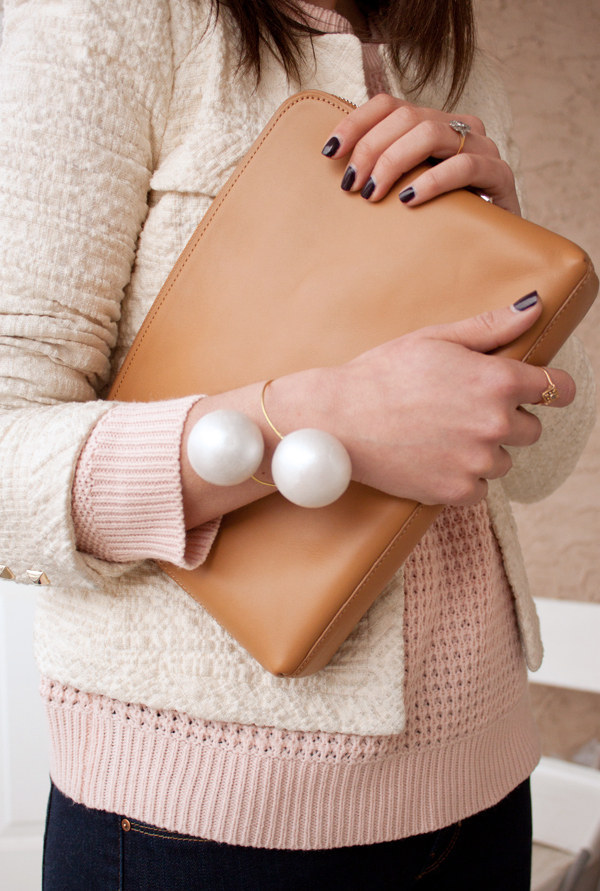 22.
Go to town arranging loose rhinestones in any pattern you choose atop a piece of cotton ribbon.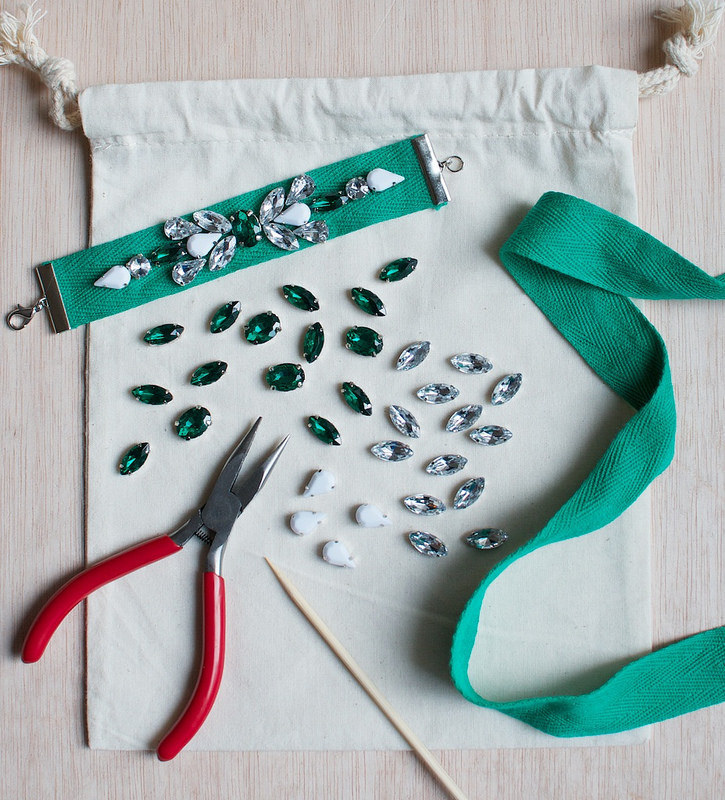 23.
Follow this video tutorial to learn how to make a fruity friendship bracelet.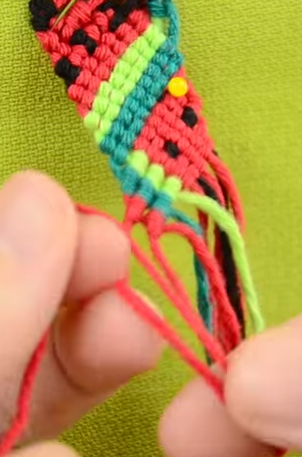 24.
Make your friendship bracelet easier to take on and off by adding a clasp.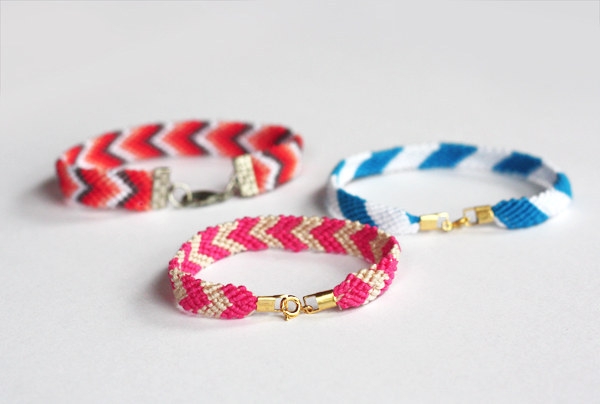 25.
Customize a simple cuff with a charm that means something to your friend.
26.
Take some colorful beads, add a tassel, and soon you'll have some fun bracelets that are perfect for stacking.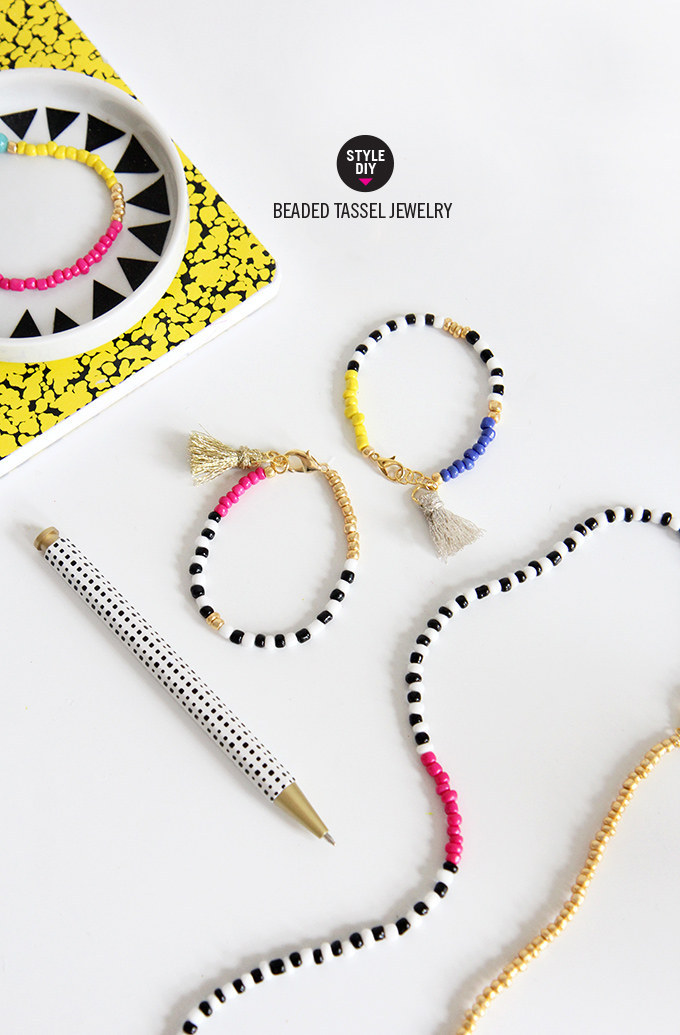 27.
It may not last forever, but a floral bracelet will sure be beautiful for an afternoon.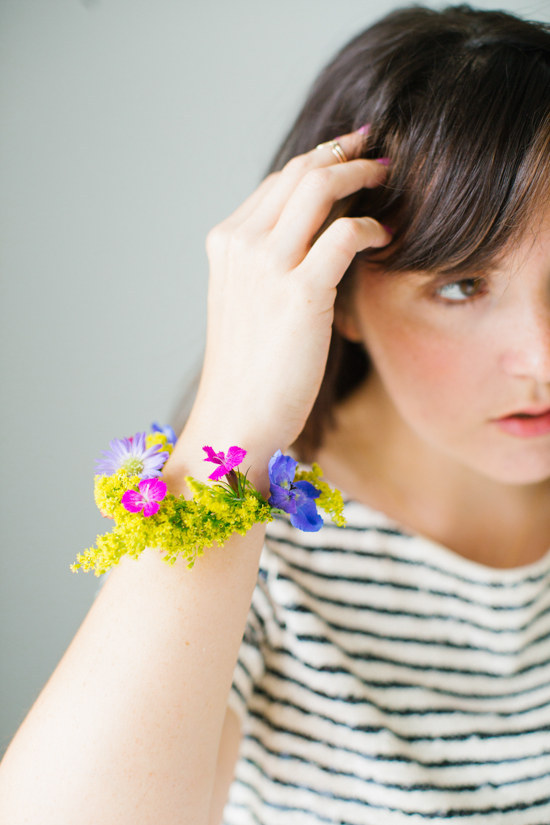 Want awesome DIY tips in your inbox four times a week? Sign up for the BuzzFeed DIY newsletter!