1.
A Bearaby Cuddler your pregnant BFF swears by. Imagine snoozing with this without growing a human! Total. Comfort. Just prop it up on the side of your bed and you can snuggle with something extra comfy as you drift off into dreamland.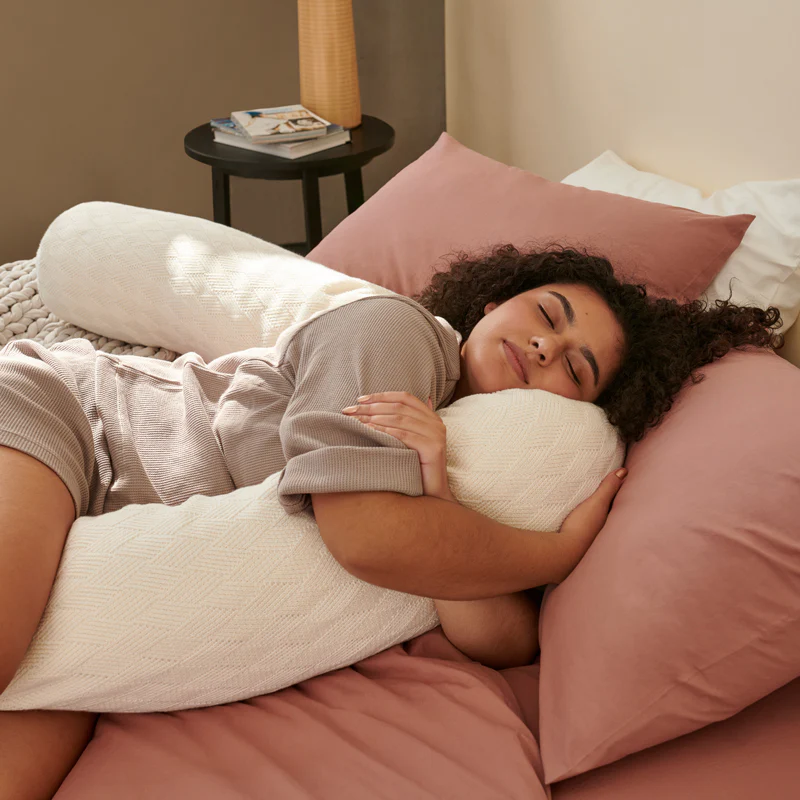 I have this! I'm loving it as I'm getting through my second trimester, but I got my own Bearaby Cuddler several months ago, before even thinking about having a baby. I specifically wanted it to prop me up in bed when I read, and because I like holding onto a pillow and having one between my knees when I sleep. I also got the cover and am so glad I did! It makes the pillow look luxe so I can keep it on my made bed. I highly recommend getting this! 
Get it from Bearaby for $199+ (also available with cover).

2.
A pretty precious Princess and the Pea Maileg mouse for displaying on your bookshelf by all your favorite fantasy novels. Nursery decor is not just for kids anymore!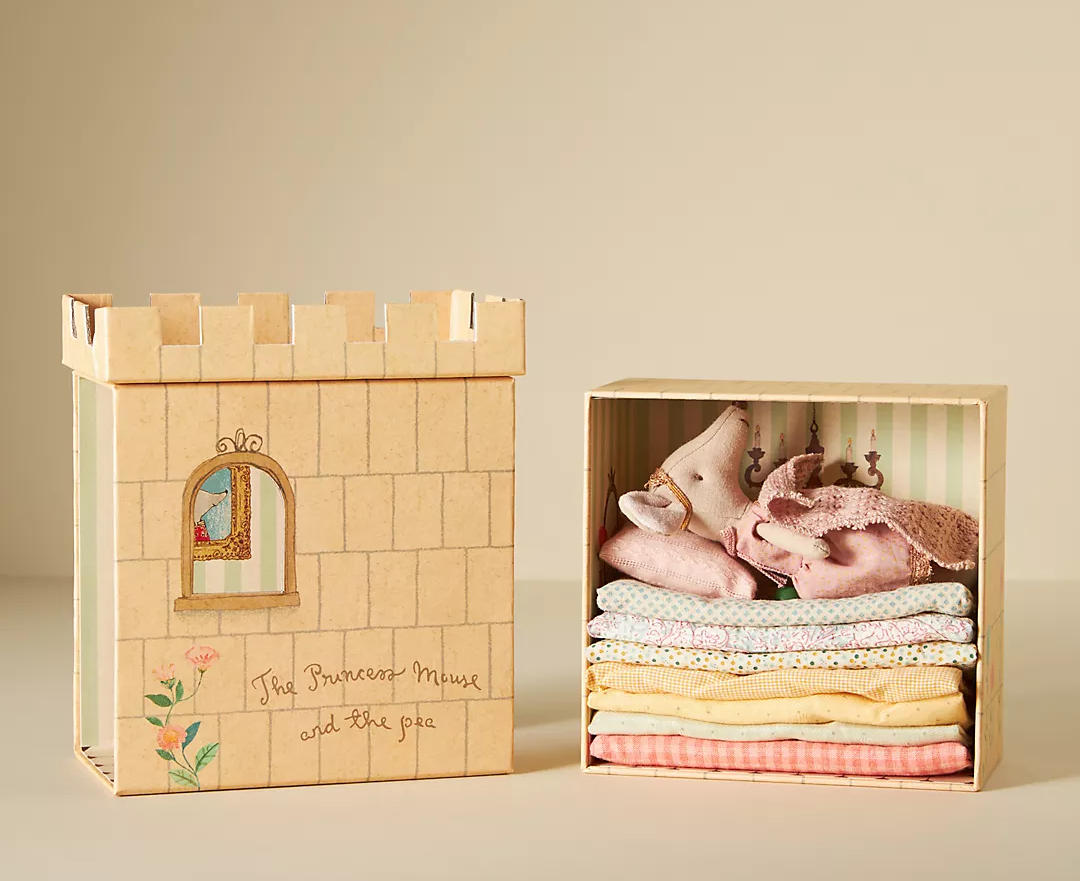 Promising review: "This is well-made and precious. My granddaughter will be delighted! It's fabulously different!" —Martine1117

Get it from Anthropologie for $55.
3.
*The* Nurture& power Glider that has TikTok parents going wild. This unreasonably chic recliner will look bright and airy in any room of your house. It's designed with a foot rest and has an adjustable headrest. Plus, the fabric is stain-resistant, not that you have to worry about spit-up, but maybe the occasional spilled glass of wine. It even has a USB port so you can charge your phone without even leaving your seat.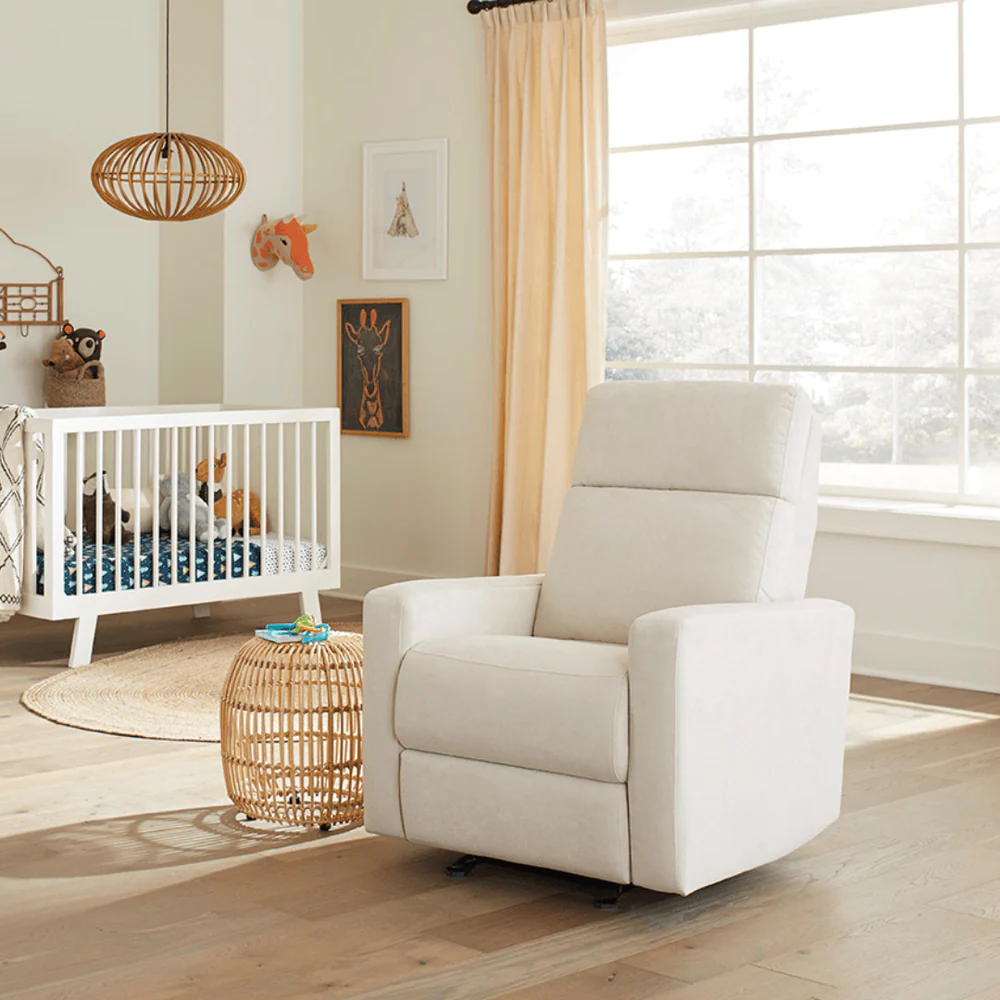 Check out a TikTok of the Nurture& Glider and see how comfy it is IRL. 
Promising review: "I sit/lay on my glider every day to nurse and sleep on. I exclusively breastfeed my 4-month-old baby so my back and arms are so achy. Good thing I have the world's most comfortable glider. I tried other rocking chairs from Pottery Barn and Crate & Barrel; they were either too narrow (where I can't sit criss cross applesauce) or too short. Nurture& definitely tops all other products out there in the same price range." —Cat K.
Get it from Nurture& for $1,099 (available in three colors; also as a swivel).
4.
Pokko and the Drum, a laugh-out-loud funny book that's sure to be an instant classic loved by both kids and kids-at-heart who need *drumroll please* ATTENTION. 
Promising review: "This book is clever and cute and unexpectedly hilarious. The kids and I were all a little surprised at one point when one of the members of the friend group spontaneously eats another member of the group, but, well...that's nature? :D This is a great little story with beautiful illustrations." —Tripp
Get it from Amazon for $16.19.
5.
A Luli Bebé travel bag that'll make you feel like a real-life socialite when you use it. This ridiculously luxurious duffel is a diaper bag in disguise — complete with waterproof pockets and a wipeable surface. Plus, there's so much space inside, you're sure to know you've got everything you need in one (chic) spot.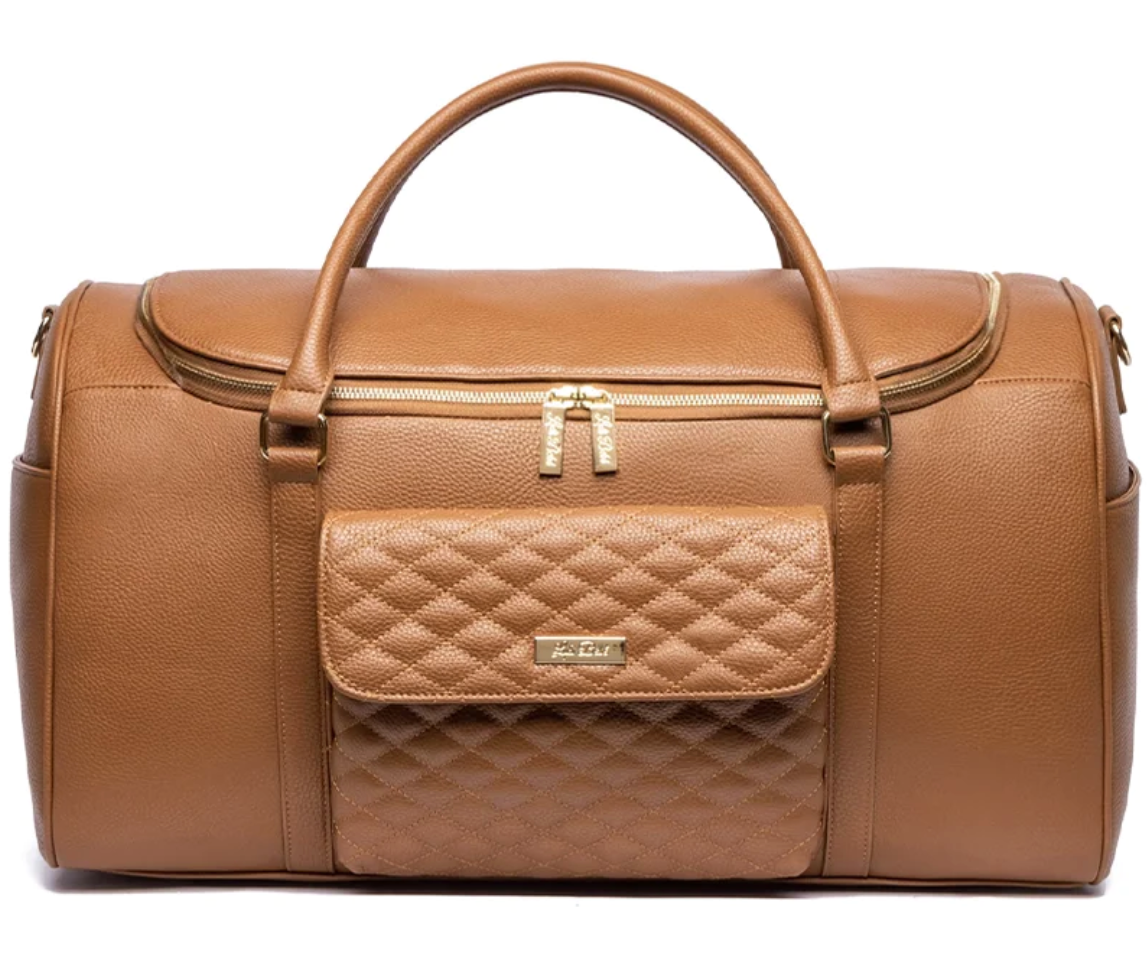 I got this diaper bag without having a kid as an excuse to buy a diaper bag. That's how badly I wanted it. Last year my husband and I spent two weeks road tripping around Iceland. I took this bag with me (and ONLY this bag!) and I was able to fit *everything* I needed for the entire trip. I'm telling you, this bag is made with some sort of Mary Poppins magic. Get it in your life! 
Promising review: "This is the bag of my dreams! It is so beautiful and the quality is great. It is so spacious inside and fits all of mine and my baby's needs. The front pouch is secure and easy to get items in and out. Love the material of both the inside and outside, easy to clean! Really, you NEED this bag! Don't hesitate to buy this or any Luli Bebé bag. You won't regret it!" —Hannah E.
Get it on sale from Luli Bebé for $229 (available in six colors).

6.
A sailing ship kite — this is likely gonna make all the kite flyers around you totally jealous. Why? Because this thing is the ship!
Promising review: "This may seem like a goofy item for an adult to be excited about, but I have been eyeing this kite for a while and finally decided to go for it! I'm really excited to take this kite to the beach and see how it flies! It will definitely require strong winds to get it in the air, but until then, it also makes a nice decoration piece in our guest bedroom. BONUS, it was also fun and easy to assemble." —Sam
Get it from Uncommon Goods for $50.
7.
Some knitted charcuterie for folks who know kids don't have to have the monopoly on adorable decor. How cute would these look in your kitchen?! The answer: very.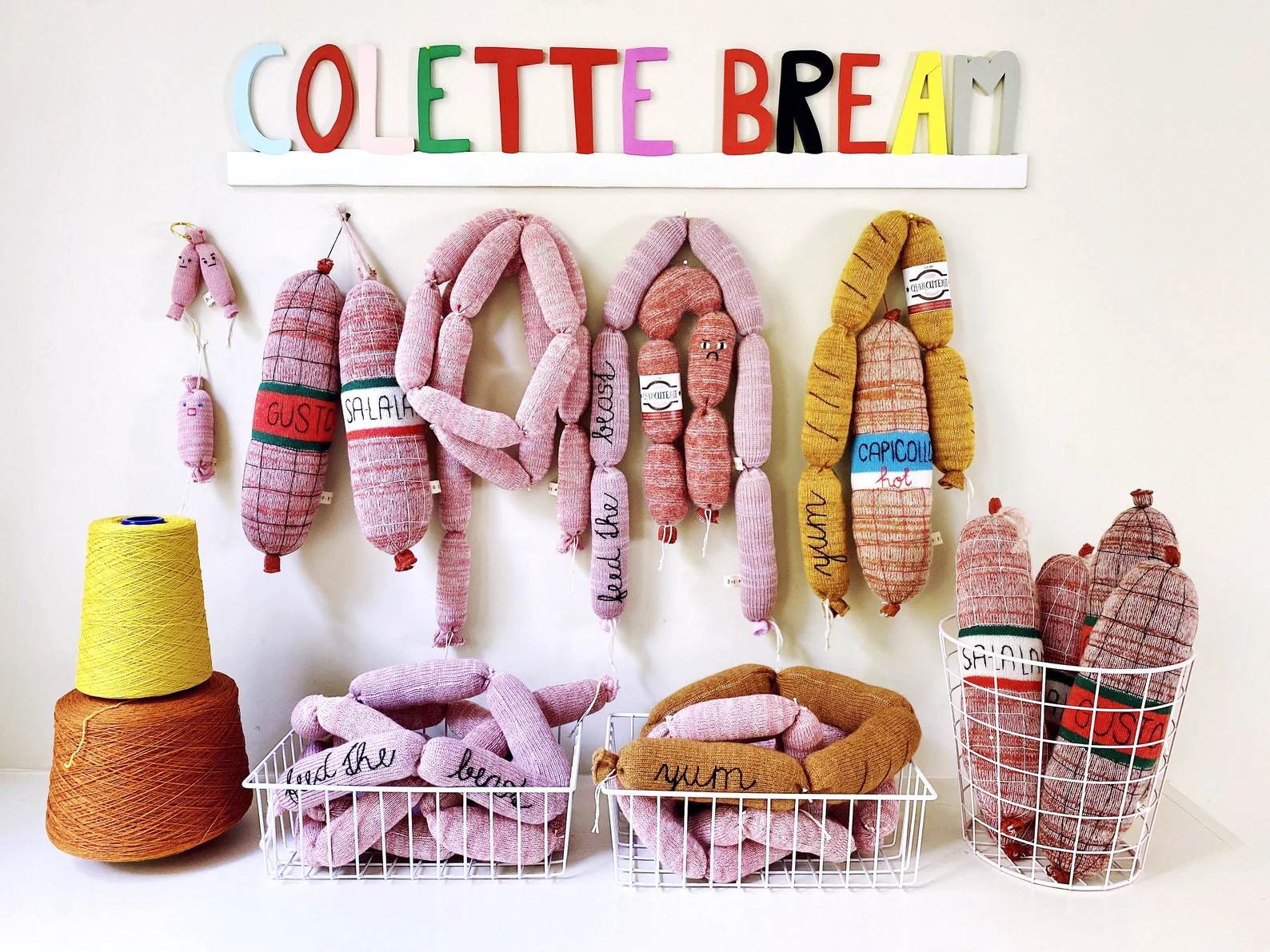 Collette Bream's shop was a 2022 winner of the Etsy Design Awards, and it's one of my personal favorite Etsy shops of all time. These items are all handmade by Bream and shipped from Annapolis, Maryland. The shop offers decor, toys, and other soft goods. Believe me, you'll want them all! 
Promising review: "These are absolutely gorgeous and so fun! They are such great quality, beautifully crafted, and so creative. The perfect little cultural addition to my son's market stall. Thank you!" —Alessandra Morello

Get it from Collette Bream on Etsy for $40.80+ (available in seven styles).
8.
A One-Step Food Maker from Baby Brezza that'll steam and puree meat, vegetables, fruit, you name it! It also comes with reusable funnels and pouches that'll let you take your beautifully blended snacks with you when you go out! Breakfast just got so much better.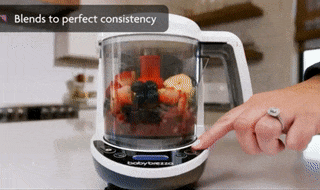 I'm currently five months pregnant, and having a Baby Brezza food maker has been a *genuine* lifesaver! I haven't been able to keep down most food in months, just yogurt and applesauce, so I thought to open this before the baby comes and use it myself. I can sneak in more nutritious items and hide them in the blend. I'm telling you, Baby Brezza has been feeding me for months now! And sweet potato puree? Delicious. 
Promising review: "This has been my best baby purchase yet. I thought the formula Brezza was the best decision on a purchase I've ever made, but then I started our little one on purees. This allowed us to save, I'm sure, hundreds of dollars on jarred foods that are otherwise full of preservatives. I've made sweet potato, pears, apples, bananas, and a few others so far, and this magical little steaming processor works great. One medium sweet potato got us the equivalent of four jars of store-bought baby food. It works extremely well. I like that you can set it to steam for different times, and it will process the food directly after steaming it and then beeps to let you know it's done. I'm seriously impressed and very happy I decided to buy it. My baby can start a clean, nutritious lifestyle because I am making his first foods from scratch and (when the weather provides) straight from our garden. This has made the whole process extremely easy. Highly recommend, you won't be disappointed." —Angie

Get it from Amazon for $129.99+ (also available in glass).
9.
A set of 24 wood building blocks with see-through rainbow acrylic panels — you can create stained glass art against your window and watch as the sun projects the block colors all around the room! Go ahead, bring some serene, everyday magic into your stressful daily routine.
Promising review: "Fun educational toy! My 2-year-old daughter has been obsessed with shapes and colors. She loves looking through them, then naming the color and shape. She also loves building with them. They are so beautiful which is a huge plus for me. Oh and I'm pregnant and very sensitive to smells, and did not notice a chemical smell on our set." —Amanda S.
Promising review: "Perfect gift for my 2-year-old daughter. She loves building castles for her princesses and asks to play with the blocks all the time. Very smooth edges, durable and safe." —Amazon Customer
Get a set from Amazon for $29.96.
10.
A magnetic visual timer that'll help kids see how much time they have left to work on homework, clean their room, be in the bath, etc. If you grab it for yourself, it'll help you manage WFH breaks, cooking times, and even screen time. We love to see it!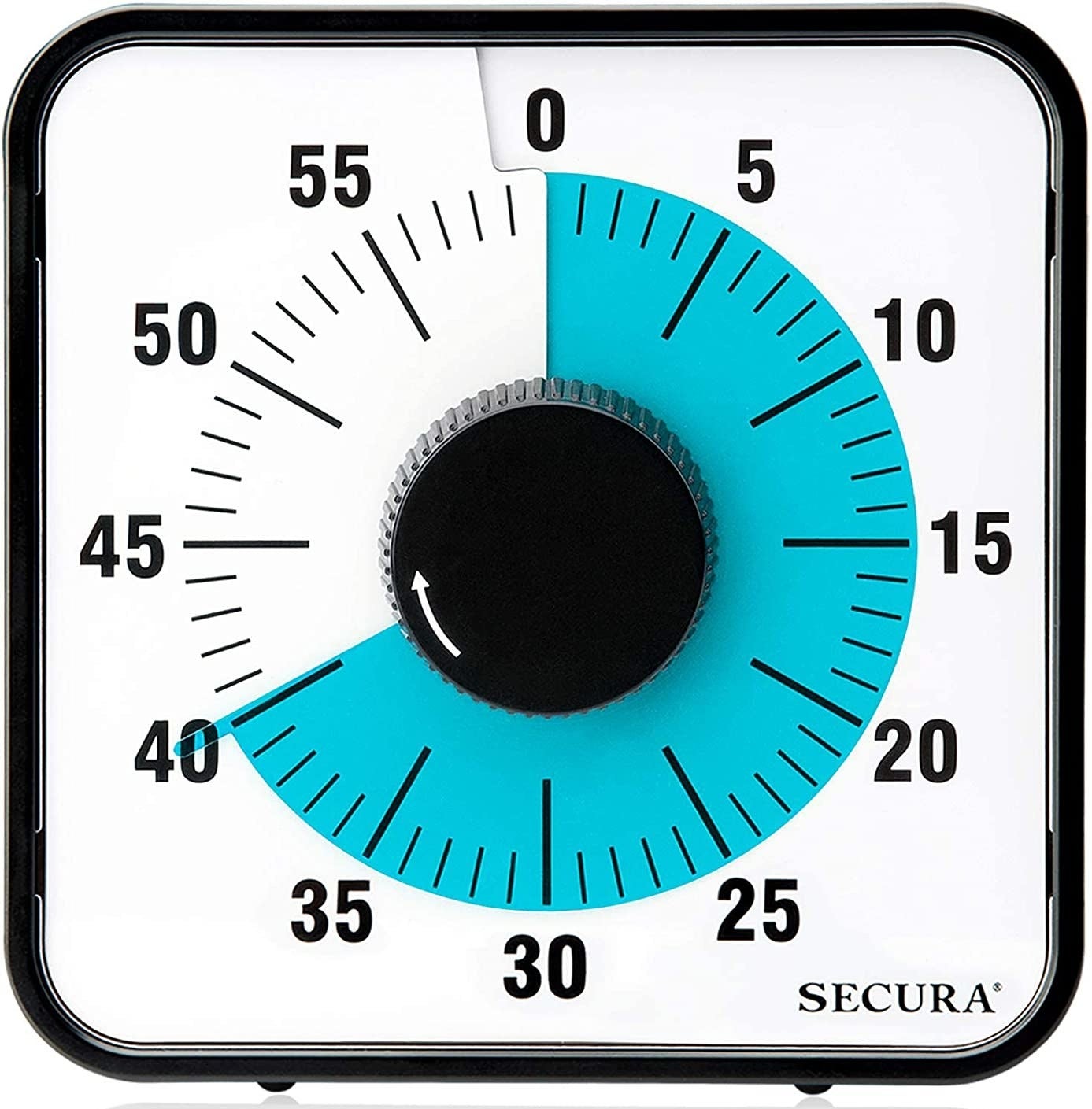 Promising review: "This is the perfect size and NO BATTERIES REQUIRED. It does the job well. I bought it for my son. Now that the classes are virtual I needed to be able to measure the time between the classes so my son knows how long he has in the classes / break-time. In addition, it can be used for other things, such as in the kitchen. Being able to move this around with you as you need it really makes life a whole lot easier." —Rvargas
Get it from Amazon for $18.99 (available in nine colors).
11.
A Montessori human body puzzle with some surprisingly accurate placement. If you're simply interested in understanding anatomy (and possibly skipped biology one too many times during school), this little puzzle is likely gonna be a ton of fun to have around the house! 

Eco Baby Puzzle is owned by Riley Larcher and based out of San Diego, California.
Promising review: "Incredible craftsmanship – each piece is delicate and fits perfectly and what amazed me is that it's pretty accurate in terms of anatomy and spatial location! Very impressed and my daughter loved it. I especially liked the ability to pick skin and hair color. Lovely product! Thank you for making something so beautiful and surely an heirloom piece!" —Sue S.

Get it from Eco Baby Puzzle on Etsy for $39.32+ (originally $78.65+; available in six styles with varying accessories).
12.
A foaming hand soap — this lil' endorphin booster is sure to convince you to stay fresh as a daisy! Pump down once and the vertical foam applicator places a picture perfect flower on the palm of your hand. Precious. 

Here's why my BuzzFeed Shopping colleague loves it: 
"Not only is it super hydrating for my hands (LOL @ constantly hand-washing now and forever!), but the yuzu scent is also just calming and lovely, and I'm obsessed with how light and frothy the foaming suds are from the soap." —Emma Lord
Promising review: "I will admit, I first saw this soap on TikTok and thought that it would be a nice soap to try since I do seem to be washing my hands all the time these days. I was so excited when I received it to give it a try, really just to see the pretty foam flower. I was very pleasantly surprised when I pushed down (twice) to get the foam to come out. Not only is the flower cute, but the foam is thick and luxurious and makes your hands feel totally moisturized after you wash them. The smell is very pretty and not overpowering at all. My teenager loves it too and is now finally washing her hands more like she is supposed to. I bought them for every bathroom in the house as well as the kitchen. I almost don't want to recommend it so they don't run out of stock!" —Audra Williams
Get it from Amazon for $18.
13.
An indoor ball pit your friend's kids love and *my* cats love. Go ahead, get this for your own kittos! I can confidently recommend it. The cats love it, and I love the photos and videos that come from it! 

Obviously this precious ball pit is intended for actual HUMAN children, but my millennial pet parent heart couldn't help but get this for my house! I hide my cats' favorite treats in the bottom and they will dig around for ages trying to find them all. It's not designed to withstand pet nails, but it's held up really well. I can't rave about it enough!
Minnidip is a small business started by Emily Vaca that makes designer inflatables for adults and kids (and cats!) alike. The products are trendsetting and oh so fun! Be sure to check out all the ball pit colors available!
Get it from Minnidip for $199 (balls are available in seven colors).
14.
A pack of corner guards — a baby-proofing solution that can make sharp surfaces safe while still letting your style stay sharp. If you have a tendency to bump and bruise your body against your sharp-edged furniture, this little goo can also save you! 
Promising review: "These are honestly the best corner protectors we have tried! We've had a few others in our house and they are constantly falling off because they lost their sticky or our daughter pulls them off because they are huge and they catch her eye, and they are just not pretty to look at. But these are so small and clear, you don't even notice they are there (so our daughter doesn't even try to pull them off) they stick very well, and have already protected her little head from hitting a corner. I'm not sure how they will peel off, since we haven't tried yet, but so far so good!" —E3232
Get a 12-pack from Amazon for $8.98 (also available in packs of 18 and 24).
15.
The Unofficial Disney Parks Cookbook, a drool-worthy cookbook for all us Disney adults. This *might* help ease the pain of not finding Disneyland tickets among your birthday gifts this year.
Promising review: "This is a beautiful hardcover cookbook with so many yummy Disney recipes from the parks! There is a lot of Disney foodie history in it, plus recipes that look easy to follow with high quality ingredients. There are fun maps of each of the parks inside where the food is located from, which makes it fun. As an avid Disney fan I have never seen a cookbook like this. I highly recommend this cookbook for any Disney fan, whether they cook or not! It would even make a beautiful decoration in a kitchen." —Nicole
Get it from Amazon for $11.99.