1.
A nifty sign many a friendly dog owner is sure to see the appeal of. Sure, your lab loves everyone. That doesn't mean they won't sound the alarms whenever someone dares to enter your home.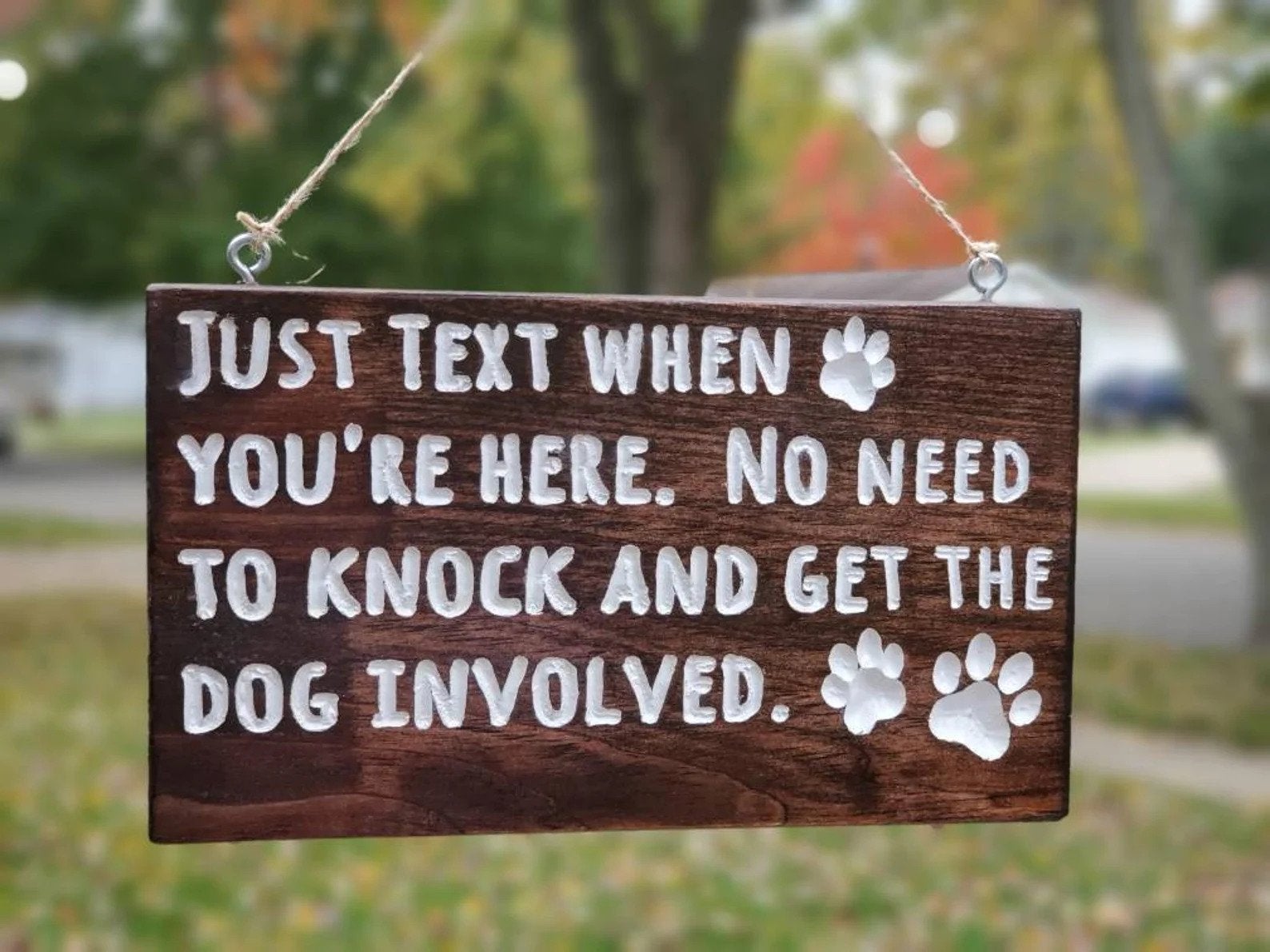 This family-owned small business is run by Calvin and Megan LaBelle in Holt, Michigan. 
Promising review: "The sign turned out great. I could not be any happier. Thank you!" —Shirlee Macauley
Get it from MalWorksCreations on Etsy for $35+ (available in two hanging styles and three materials).
2.
A pack of Downy fabric spray — if you find yourself getting worry wrinkles over keeping your linen wardrobe pressed, this spray can *finally* rid your caftans and pants of those stubborn crinkles and creases. 
"I hate wrinkles *and* am lazy — two at-odds conditions. This stuff has been a staple in my life since approximately ninth grade (thanks to my mama). As a former Catholic school uniform wearer, I have discovered that this stuff was VITAL to freshening up wrinkly dress shirts that spent the after-school hours stuffed in a gym bag. The scent is light and fresh and its wrinkle-releasing powers are nearly instant. It definitely works better on some fabrics than others (great on cotton, less great on some synthetics), but it'll improve the look of most without dealing with an iron or steamer." —Danielle Healy, BuzzFeed
Get a two-pack from Amazon for $15.94.
3.
A bottle of professional-grade callus-removing gel for feet that feel positively caked in callouses. Get a bottle of this for your aching feet and watch them get so smooth, babies will be jealous. 
To use: presoak your feet, apply the gel, let sit for five to 10 minutes, and rinse. It's recommended to use a foot file afterwards to make sure no residue or dead skin is left behind.
Promising review: "I have the driest heels and this is the ONLY product that has ever worked. Before I used this my heels had some pretty deep cracks and now they're almost baby soft again. BUT please follow the directions...left it on my super-dry thick-callused heels for only three minutes and the callouses were literally melting off! Wonderful product! So glad I don't have to go soak my feet in those tubs at the nail salon anymore." —Key2Del
Get it from Amazon for $13.87.
4.
A plant-powered vitamin C serum with a *delicious* amount of 5-star ratings (over 62,600 5-star ratings if you really wanna know). This is a satisfying solution that's gonna help with dark circles, sun spots, redness, and breakouts.
Want to learn more? Be sure to read our TruSkin Vitamin C Serum deep dive for more info!
Promising review: "This stuff is amazing! I am 39 and have dark spots in my face from sun damage and some scarring from cystic acne. Holy cow, this has lightened my dark spots by at least 75%. Honestly a miracle. And for the price! Other brands are four times the price. Try this out for sure. Stick to it and give it some time. I saw an amazing difference, so so happy with it. Also, some of the best customer service I've ever had." —Ashley F.
Get it from Amazon for $19.99+ (available in two sizes).
5.
A nose butter that'll soothe your dog's schnoz if it gets dry or cracked when allergy season ~springs~ up on us. 
Promising review: "I received this item yesterday, so I have been using it three times a day for two days. My poor, beautiful English mastiff has had a horrible nose for so long. I have talked to the vet and researched on forums, but had yet to find a solution that actually worked. My husband was skeptical when I stumbled across this product but said to try it. I am amazed and recommend this to anyone who has a pup in need. Two days and my puppy's nose is almost as good as new! This stuff is a miracle-worker! I have attached a photo of the before and after so you can see the results too (pictured above). A huge thank you from my pup and myself!" —Bleeding Rose
Get it from Amazon for $7.68+ (available in several packaging styles based on breed).
6.
An herbal facial spray (with aloe and rosewater) can set your makeup or simply give your tired face a healthy dew. 
This includes one four fluid ounce bottle and one two fluid ounces (AKA travel-sized).
Promising review: "The redness on my cheeks has gone way down and I have a much more even complexion after just four days. I've been lightly spraying this on my face after cleansing with the Mario Badescu Rice Milk Carnation Cleanser and again first thing upon waking. It smells very nice and magically fixes skin problems — even my acne has cleared up! I'm very impressed." —Terryoke
Get it from Amazon for $7.
7.
A coffee-scented candle that has personally given me a serotonin boost I didn't even know I needed. The faint coffee smell reminds me of being at the airport and mornings in the break room at work. Whether you're wanderlusting and dreaming of your next trip or simply dreaming of a trip back to the office, this candle is here to take you there tout de suite!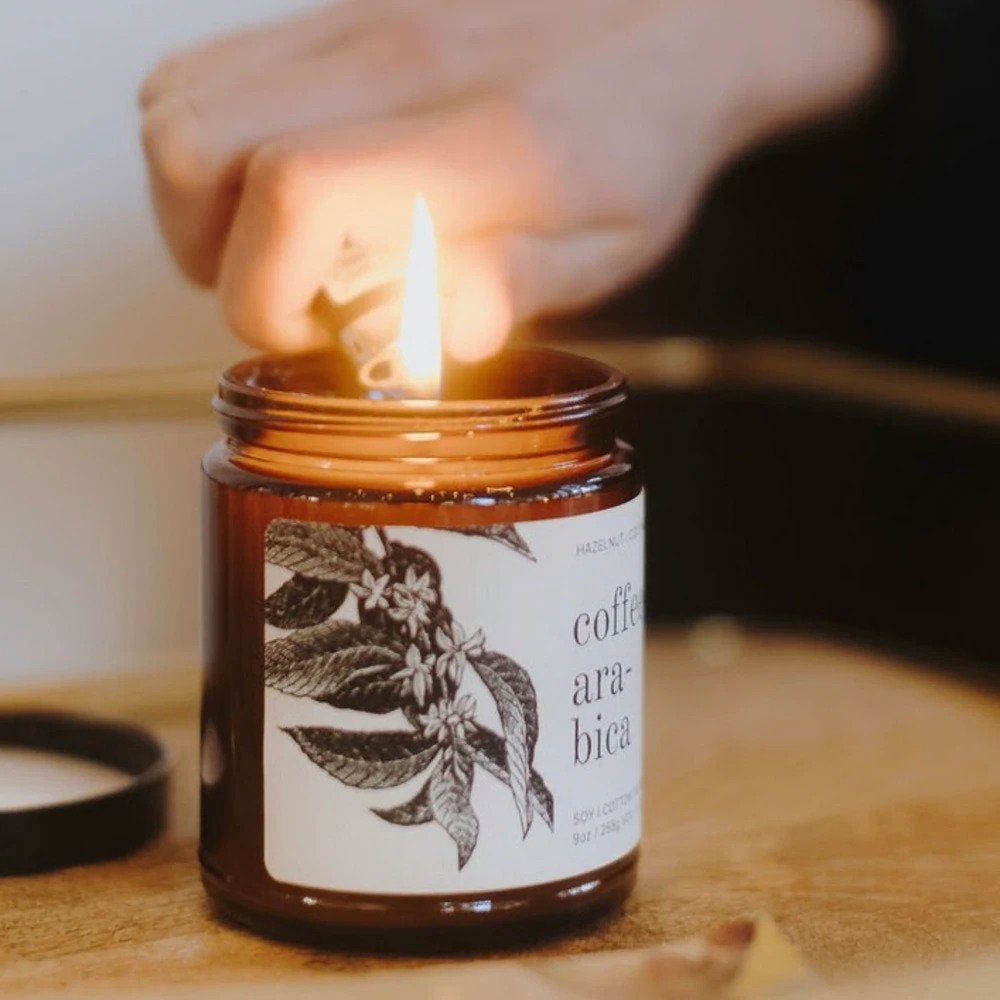 I am so happy I found this candle! I was originally hesitant because, as much as I love coffee, I've always found coffee scented candles to be overly strong and smell like chemicals. This is what I've always wanted in a coffee candle! The smell is faint, like someone brewing coffee in another room, and it's totally intoxicating without being distracting. 
Get it from Broken Top Brands for $15+ (available in two sizes). 
8.
An air fryer (from the makers of the INSTANT POT!!) so you can avoid cooking with hot oil and still make all your favorite fried foods. This even has a rotisserie feature so you can cook an ENTIRE chicken in one go!
Promising reviews: "This is the best thing I've ever bought. Easy to use and clean." —Dean Cuba
"I'd been contemplating buying an air fryer for quite some time, but it wasn't until I found myself cooking every night with my family due to COVID-19 that I finally decided it was the right time to get one. Friends of mine were raving about their new Instant Vortex Plus 6-in-1 Air Fryer, so after reading similar feedback on Amazon, I decided it looked like a winner. And it happens to be made by the same company that makes the crowd-favorite Instant Pot. I figured I would be using this appliance primarily as air air fryer, but as an added bonus, it can also roast, broil, bake, re-heat, and dehydrate food.
I've had this air fryer for about three weeks now, and I can honestly say it's become the hero of my kitchen. It preheats quickly, it's large enough to a good amount of food at once, it's easy to clean, and it makes food taste crispy on the outside and moist on the inside without any oil. I've been using my air fryer to make vegetables just about every night and it makes them taste so good. If you're cooking for kids, picky eaters, or you just don't get so excited about eating vegetables, the air fryer could be perfect for you. If you like chicken, the air fryer might change your life, and I don't mean that to be dramatic. The air fryer produces restaurant-quality chicken that tastes absurdly decadent, except there's no oil involved in the cooking — just air. We also tried making sesame chicken in the air fryer using boneless skinless chicken thighs. The sesame chicken tasted almost identical to my favorite Chinese takeout, and it had nothing to do with my cooking skills. Thanks to the air fryer, the chicken gets so crispy. I couldn't believe I made this at home!!" —Hannah Loewentheil, BuzzFeed
Get it from Amazon for $139.
9.
A pack of five bikini line sheet masks with honey extract, niacinamide, and rose extract soaked into a biocellulose sheet to soothe frustrated bikini lines *and* prevent ingrown hairs. These sheets will put an end to those post-shaving bumps and splotches around your nether regions.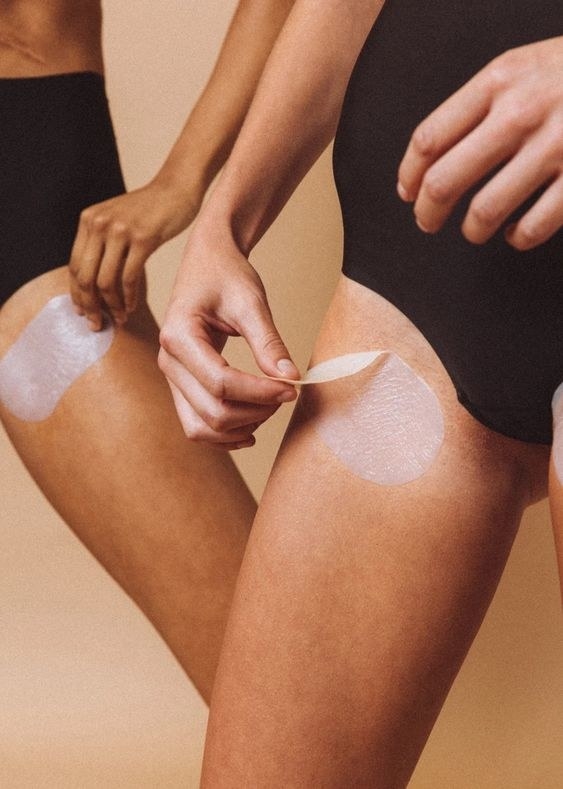 This Black-owned business creates razors that are made to order and will ship 8 to 10 weeks after your order is placed. You can also find an assortment of luxury skincare products made for everyday use. Oui the People was launched in 2015 by Karen Young, and you can read more about their story here.
Get them from Oui the People for $38.
10.
A gluten- and cruelty-free lengthening mascara with so many positive reviews you best hit "add to cart" this instant. Seriously, this stuff makes lashes so long, everybody is buying it up. Blink and you'll miss it. 
Promising review: "Holy grail mascara! I've used this mascara for about three years now and it still tops any other mascara I've tried. It will transfer if you apply it to your lower lashes, so I use a different mascara for my bottom lashes, which I don't mind at all. I always get asked if I'm wearing falsies! It's a mascara that stays wet longer, so I always apply one coat, let it get tacky, then apply a second coat for best results." —Joseph Gonzalez
Get it from Amazon for $4.99. 
11.
A travel Poo-Pourri that's small, subtle, and ready to save you from feeling down in the ~dumps~ when you really need to use a public toilet and know there's a line of people outside who are trying not to think about why you're taking so long.
Promising review: "I think this is the most adorable thing ever. I bought it so I could keep it in my purse, but once I started working in an office, I decided to tuck it into my desk drawer. It's discreet, and when I need to go to the restroom, I can bring it along without anyone noticing. Now I don't need to use obnoxious chemicals to mask the smells. One of the women in my office has a sensitivity to chemical perfumes, so I'm sure she'd appreciate that I'm not contributing to her suffering." —brinnet

Get it from Amazon for $7.79.
12.
A tie-on travel pillow that'll keep you snug as a bug in a rug (which is much snugglier than the typical economy passenger) on your next red eye.
Owner Jennifer Klekas has stocked this shop with luxurious travel and lounge blankets, organic sachets, and this TBH irresponsibly lovely travel pillow.
Promising review: "OK just have to say – wow! This is a really amazing product. I have always had this problem with my head kind of snapping forward when I fall asleep on a plane. Problem solved! This does not look stupid like the neck pillows you see in the airport. A person on my row was asking about it after I slept well from NYC to Miami. Great product. Well made and very comfortable. Highly recommended. If you or someone you know travels, this is a sure winner!" —Michael Fortenberry
Get it from 40 Winks Travel on Etsy for $35.
13.
An under-the-sink water filtration system so you can grab a glass and drink straight from the sink, knowing it's already filtered perfection.
It has a two-step filter that removes 99.99% of contaminants, and it comes with direct connect hoses to hook right up to the standard 3/8" valves in US kitchen sinks. It's designed to be installed in under three minutes.
Promising review: "We have town water and it seems they are putting more and more chlorine in it every year. We should be getting used to it and tasting it less and less, not more! The refrigerator filters are super expensive and weren't cutting it. Every time I put a glass to my mouth it smelled like a swimming pool. I searched the internet and decided to give this a try due to the positive reviews and affordability. Wow! Easy install (I'm an avid DIYer). And the taste! The chorine taste is just gone! No more overpriced fridge filters for us. I love that the filter replacement procedure is basically the same as a fridge. Just twist and remove. We love it so much I teed off the fridge line and put a dispenser at our sink as well. The flow on this thing is just amazing! And the water tastes great! Don't waste your money on the expensive, complicated ones. My parents have a three-chambered, name-brand filter at their house. It was expensive, the replacement filters are expensive, it is a pain in the petunias to replace the filters, and the flow rate is pathetic! But guess what! Our water from this filter tastes just as good as theirs at a fraction of the price, plus it's way more convenient, plus the flow rate is way better. I just can't say enough. Love, love it! You will too!" —BJ
Get it from Amazon for $74.99.
14.
A pack of pocket scrunchies with space inside to hold spare keys, lipstick, cash, etc. If you've suffered through a lifetime of fake pockets on your pants and no pockets on your dresses...this accessory is here to upgrade the storage in your wardrobe.
Promising review: "These are so cool. Tied up in your hair you can't tell it has a pocket. I got cash, lip balm, a key, and a small knife in it and still tied my hair up fine. What more could you want? I read that the zipper isn't enough to set off a metal detector. Definitely get them in black if you're trying to be discreet. I would buy again but the quality is great I bet they will last a long time. I gave a couple away to friends. They loved them." —Amanda
Get a pack of four from Amazon for $5.99+ (available in 11 pack styles).
15.
A bottle of Tend Skin Solution can clear up redness, bumps, and razor burn. This can make shaving a much smoother process.
Promising review: "This product is a lifesaver, simply amazing!! My before picture (above) is from two months ago without using Tendskin after shaving. That's how bad my thighs used to get two to three days after shaving. I used to cry so much because EVERYTHING hurt my thighs, including my silk covers. My after picture is from July 31, 2019. As you can see it's a tremendous difference. Although I still have scars, my shaving doesn't bring tears to my eyes anymore. It's helped with razor bumps, ingrown hairs, dark spots, and my sensitivity to denim." —Kim
Get it from Amazon for $21.24.