Readers come near and lend me your ear, while I tell you the tale of a headset so dear, that poor Santa Claus won't have his job in a year.
The Oculus Go is a standalone VR headset that's controlled by a hand held device (and Christmas magic... I'm pretty sure), that has completely changed this Scrooge's view on video games.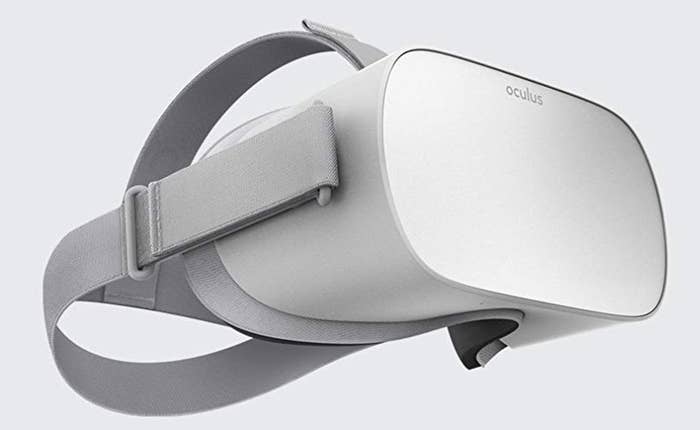 It's so personalized you'll think it was made just for you, even if you've never picked up a video game controller in your life.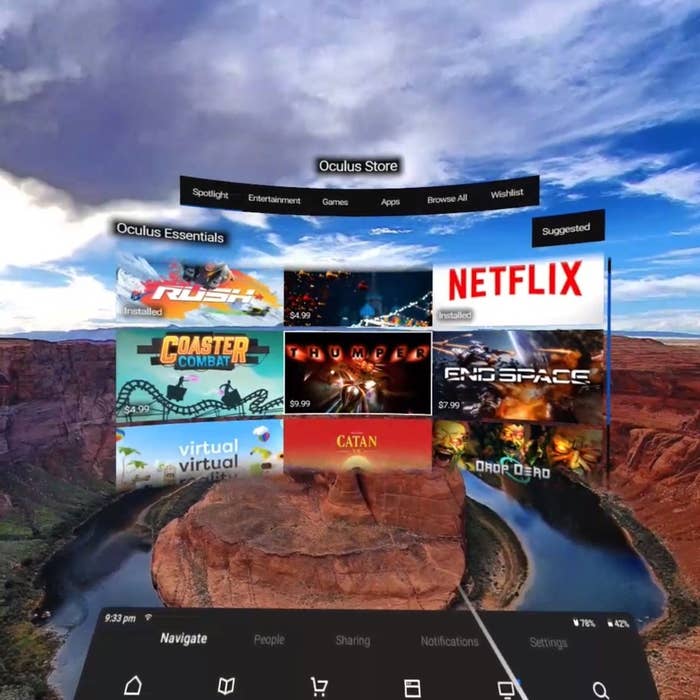 There are apps like Face Your Fears, where you literally sit in a child's bed and (insert spoiler alert here) try not to simultaneously wet yourself/cry.

The first app I played was Mission: ISS, where you take a VR tour of a space station. Despite sinking deep into my couch cushions in excitement/surprise, I felt like I was literally floating (with some slight motion sickness to prove it).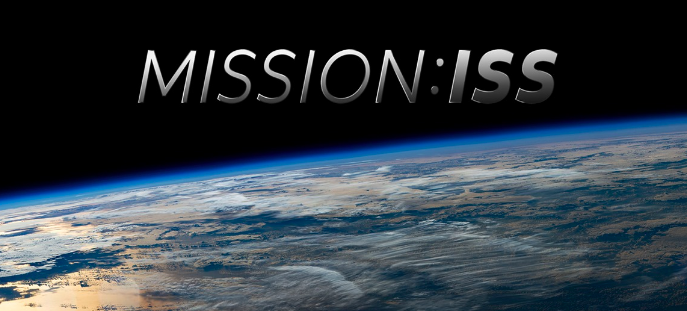 One of my personal favorites is Mount Wingsuit, where you can glide down mountain ranges in a squirrel suit... from the comfort of your living room (or office cubical, I won't judge).

You can use it to make internet searches far more interesting (hello, Wander!). Or feel like you're watching a 180" screen TV while scrolling through YouTube videos in say, a mountain lodge, or start a Netflix binge on a beach. If I wanna watch Sex and The City in a skyscraper? I can! And do. Almost every day.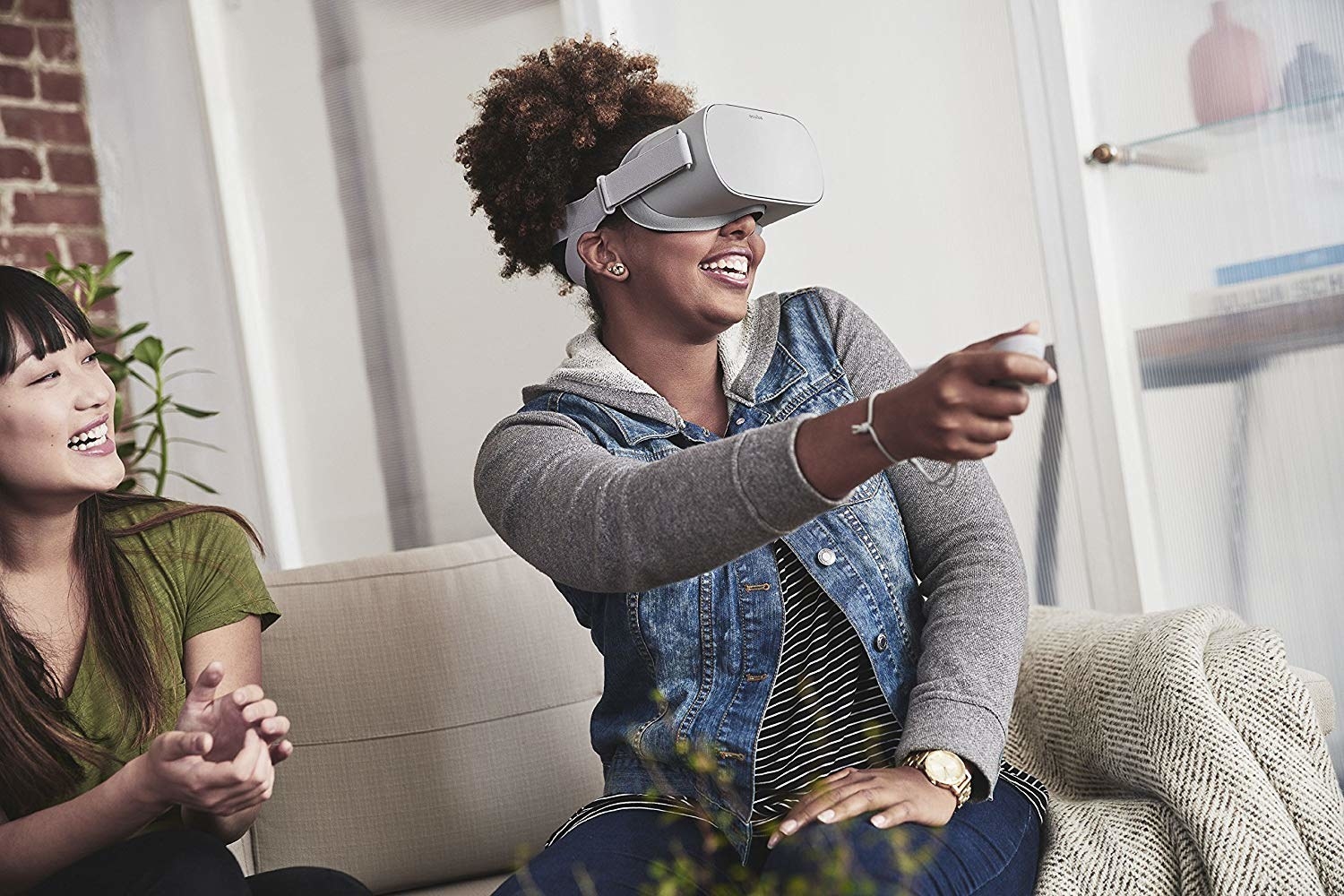 On top of all that, it's only $200 for 32GB of space and there are tons of free apps, so you won't have to apologize to your paycheck.
I'd say "What are you waiting for?!" But the best part is that you holiday procrastinators are in the clear, this thing is available on Amazon Prime so you can get it now and still have plenty of time to wrap it up before the big day. If you, like me, have ever needed a solid holiday gift and have simply run out of time, this is it.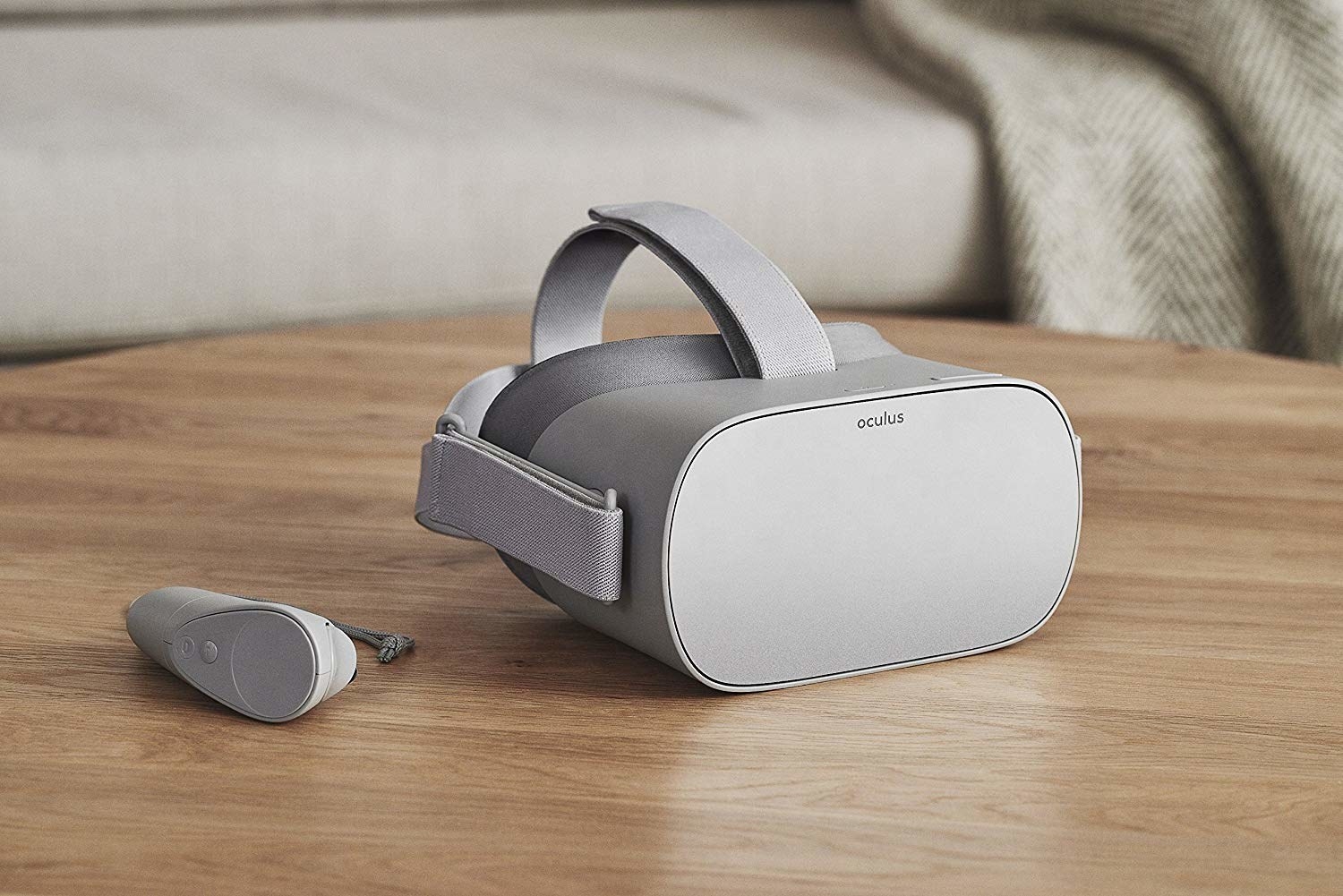 TL;DR I can't stop talking about this and there's a reason. Grab an Oculus Go as a gift....or for yourself! And know that you'll never need to get another gift ever again — because you'll no longer live in a material world, you'll live in a virtual one. And you'll love it.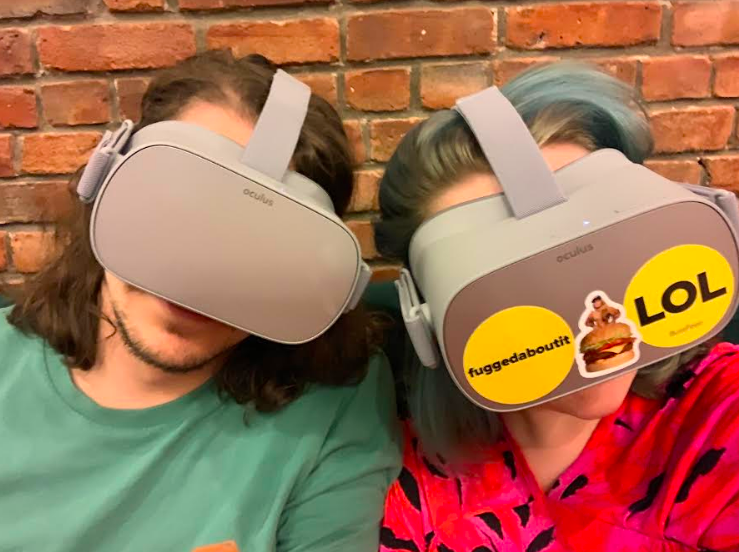 Poor guy has nothin' on modern technology.
And if you're looking for a few other things to throw under that tree, check out these posts below!