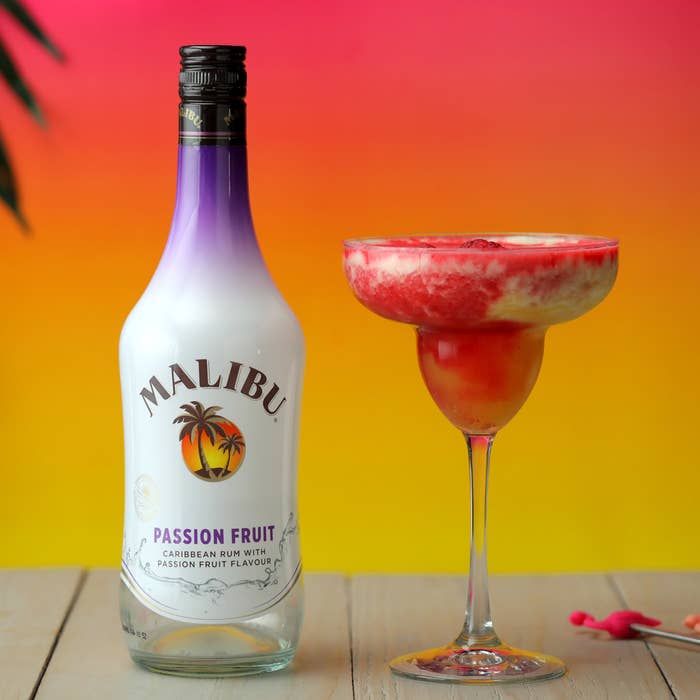 Ingredients
2 cups frozen pineapple
1 cup ice
3 ounces Malibu® Passion Fruit Rum
1 ounce simple syrup
¼ cup lime juice
¼ cup pineapple juice
¼ cup frozen raspberries
Preparation
1. Add frozen pineapple, ice, Malibu® Passion Fruit Rum, simple syrup, and pineapple juice to a blender.
2. Blend at high speed until smooth.
3. Fill each glass ¾ of the way full, reserving the rest of the mixture in the blender.
4. Add the raspberries to the remaining mixture in the blender and blend again until smooth.
5. Fill up the rest of the glasses with the raspberry mixture.
6. Garnish with fresh raspberries or passion fruit.