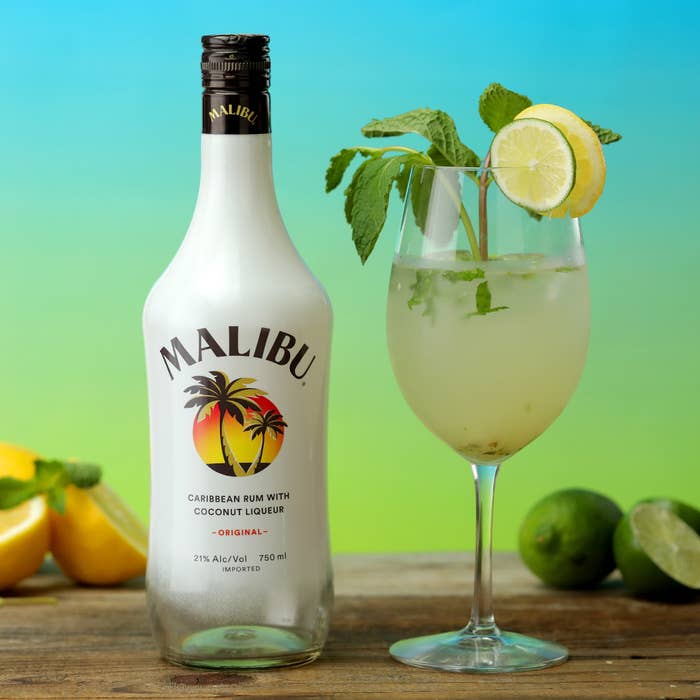 Ingredients:
1 lime, quartered into wedges
1 lemon, quartered into wedges
10–15 mint leaves
1 teaspoon sugar
3 ounces Malibu® Rum
8 ounces sparkling wine
2 ounces club soda
Garnishes:
Lemon rounds
Lime rounds
Mint sprigs
Raw
Preparation:
1. In a shaker, muddle together lime wedges, lemon wedges, mint leaves, sugar, and Malibu Rum.
2. Add ice and shake until cold.
3. Fill two glasses with fresh ice and divide the shaker mixture between the two. Then add 4 ounces of sparkling wine to each and top with 1 ounce of club soda.
4. Garnish with lemon and lime rounds and a sprig of mint.