Syrian Asylum-Seekers Are Being Forcibly Removed From The UK To Other EU Countries
As the horrors of Aleppo are laid bare, experts told BuzzFeed News the government's treatment of vulnerable Syrians was "inhumane and dangerous".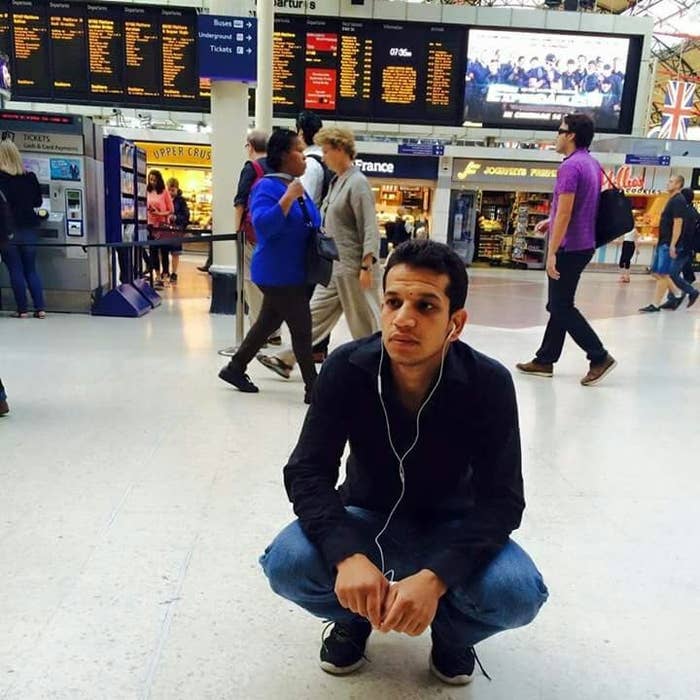 As Mohammed was dragged on to the plane in handcuffs, he could not understand how the other passengers were ignoring what was happening. "I was screaming," the 26-year old Syrian asylum-seeker said. "Four people dragged me and forced me on to the plane. One of the guards was a woman – she was pulling so hard on the handcuffs it cut right through my skin. It felt like they were taking me to my death."

Mohammed was being forcibly removed from the UK, not because his asylum claim had been refused but because it had never been looked into. He was being sent back to Italy, the first European Union country he had arrived in.
He is one of hundreds of people the UK has returned to face detention and destitution in EU countries such as Italy and Hungary, where the treatment of asylum-seekers has been described as "appalling".
The practice has led to Syrian asylum-seekers being routinely detained while in the UK before being forcibly removed from the country against their will. Others have gone underground and are living undocumented to avoid removal.
Just over 4,400 Syrian refugees have been resettled in the UK under an initiative by the government, which pledged to take in 20,000 people by 2020.
But as people flee Aleppo and other besieged Syrian cities, experts are questioning how the UK will treat those who arrive to UK shores by other means. Some described the treatment of Syrian asylum-seekers as "inhumane and dangerous".
Through freedom of information requests, data analysis, and interviews, BuzzFeed News has found:
More than 700 asylum-seekers were sent back to EU countries in 2015 and the first half of 2016.

More than 250 of those were to Italy, a country struggling under a near-continuous arrival of asylum-seekers. Others were flown to Hungary, Romania, and Bulgaria.

Forty-seven Syrians were sent back to other EU countries.

Large numbers of Eritrean, Iraqi, and Sudanese asylum-seekers were also expelled.
The removals happened using a controversial EU-wide agreement known as the Dublin Regulation.

Under the current system asylum-seekers are supposed to apply for asylum in the first EU country they arrive in. But countries on the forefront of the refugee crisis have been overwhelmed with arrivals, and so, facing a lack of support and feeling unwelcome, many asylum-seekers choose to keep on moving.
Nazek Ramadan, director of Migrant Voice, has seen scores of Syrians being threatened with return under the system. The NGO is now preparing a report on the issue to be released next spring.
"Those we interviewed for our recent research have all fled warzones, and feel that after seeking safety they are living in a different kind of warzone – going from one detention centre to another," Ramadan told BuzzFeed News. "They feel unprotected by the law, pursued from all directions and cannot understand or navigate the immigration process.
"The Dublin Regulation and its form of implementation in the UK is inhumane and dangerous – causing considerable suffering to people fleeing persecution, and leading to many migrants becoming undocumented."
Karl Pike, policy and advocacy manager for refugees and asylum at the British Red Cross, agreed: "The Dublin Regulation has been failing families and young children across Europe. The priority for the UK and Europe should be ensuring countries of first arrival are supported, with increasing numbers of refugees and asylum-seekers transferred from those countries, not increasing numbers transferred back to them.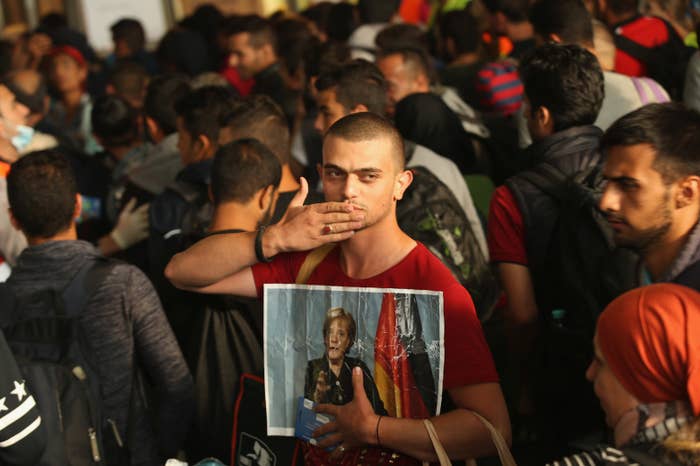 The removal policy is made possible through an EU-wide fingerprint database that allows immigration officials to check if an asylum-seeker has been registered in another country.

Desperate to avoid detection, some asylum-seekers have taken to travelling via dangerous routes, or even burning off their fingerprints.
Mohammed – who spoke to BuzzFeed News on condition his real name not be used – had never heard of these rules.
He left Syria in 2013, when the war encroached on his city, Daraa. He travelled first to Lebanon and then on to Italy. There, he says, he was beaten by the police. "We were detained in Italy for 10 days," he remembers. "They beat me and forced me to give my fingerprints, and then said, 'OK, you can go where you want."
A recent report from Amnesty International noted "consistent accounts of coercive methods used by the Italian police to obtain fingerprints, including allegations of beatings, electric shocks and sexual humiliation".
After leaving Italy, Mohammed headed for the UK via Calais. He has cousins in Britain and was keen to reunite with family.
He lived for more than two years just outside London, but when Mohammed applied for asylum he was told his fingerprints had been found on the database and he would be removed. He was held in detention centres on two occasions, at one point living in solitary confinement for a week.
Then last year he was put on the plane at Gatwick and flown to Venice. But when he arrived he was told he was not wanted in Italy either. "They said 'the UK should be taking you' and that I wasn't allowed to stay in Italy," Mohammed said. "They gave me a document saying I'm not allowed to stay in Italy – they gave me [an] order to leave."
Confused and alone, he travelled back to Calais, trying to once again get to his family in the UK. When that failed he settled in Germany, where he was told his fingerprints on the system did not matter.
He describes his treatment in the UK: "It wasn't fair. I thought there was only oppression in Syria but there is oppression in the UK too."
As well as Italy, the UK has sent asylum-seekers to Hungary, a country described by Amnesty International as providing "appalling treatment" to asylum-seekers and where "poisonous anti-refugee rhetoric is reaching fever pitch".
A handful of asylum-seekers have also been returned to Bulgaria, a country that has detained asylum-seekers and refused to let them leave.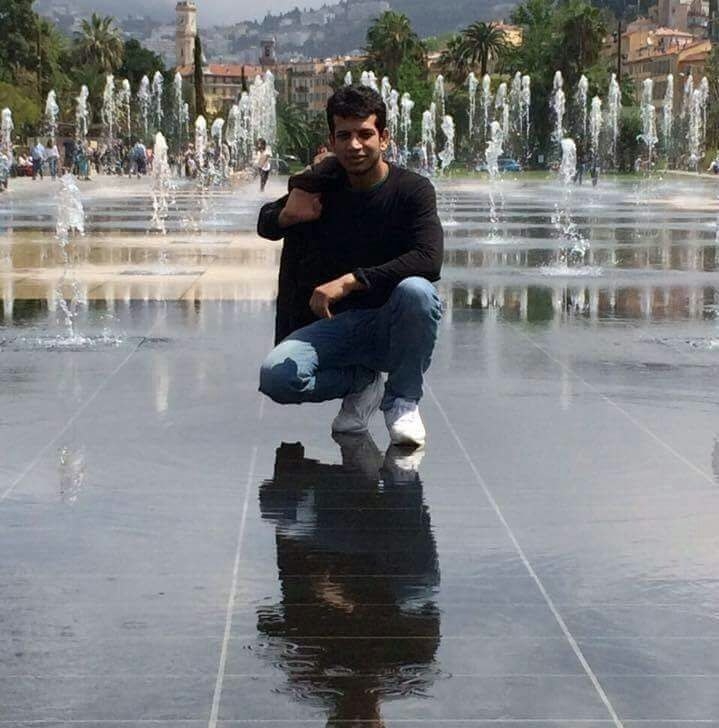 As well as the 700 people who have been removed, the UK has also applied to return more than 5,300 asylum-seekers of all nationalities since the beginning of 2015.

Those transfers are often held up by lengthy legal battles, commonly funded by legal aid.
BuzzFeed News found that while those court battles play out, Syrians being processed under the Dublin Regulation have been held in detention centres across the UK. Some told us they had stopped signing in with the Home Office for fear of being detained and removed, leaving them living illegally and undocumented.
Ramy is 31 and also from Daraa. He has been in the UK for almost three and a half years but is facing removal to Italy.
He had been hoping to send for his wife and young son once in the UK, but due to delays fighting removal he could not bring them over.
"I was so afraid for my wife and son with the bombing," said Ramy, who also asked that his real name not be used. "The route is very dangerous, I didn't want them to risk their lives coming across on the seas. I took the risk so I could go ahead, find a secure place, and bring them later."
But the threat of removal has scuppered his plans. Without refugee status here he cannot apply to bring his family over.
He has been held in detention several times but says he is desperate not to be sent back to Italy. "I can't go back to Italy, there is nothing for me there, no one," he said. "If they sent me back I would just try to come back here to the UK.
"I don't think I was treated fairly at all [by the UK government]."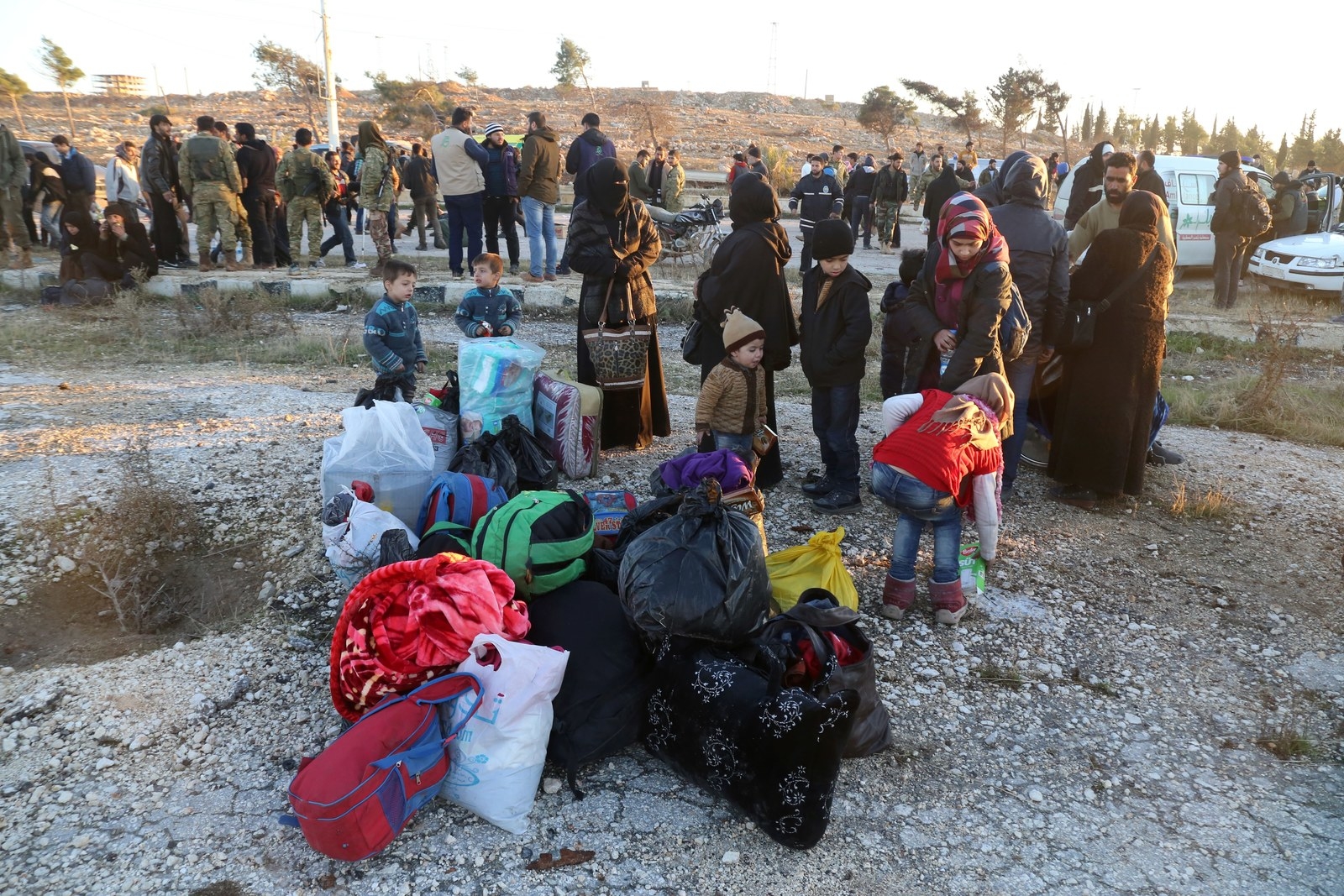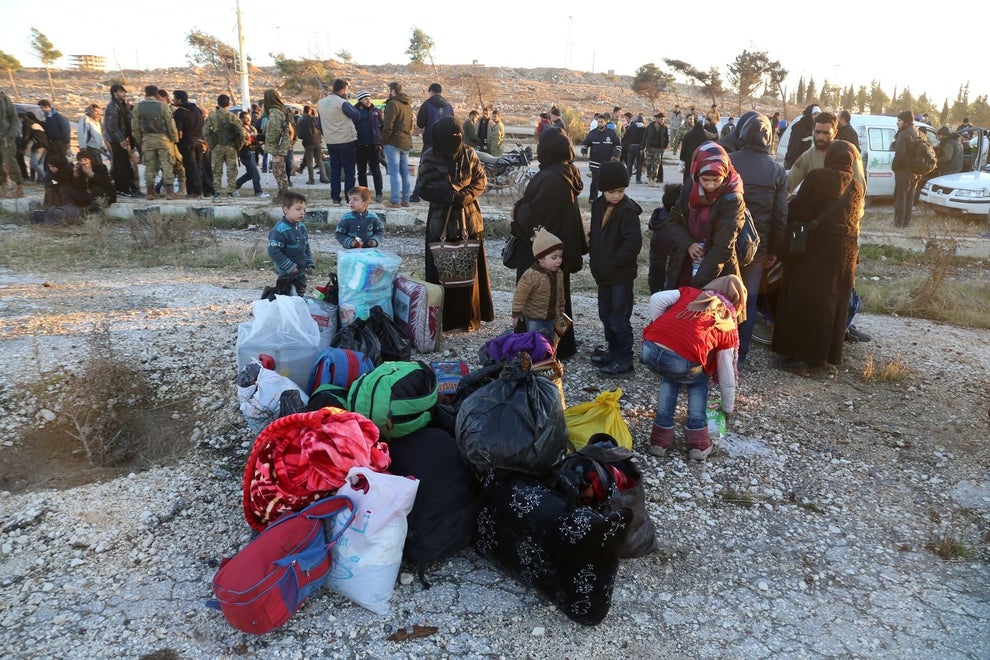 While the UK continues to remove people under the policy, the future of the Dublin Regulation is unclear.

A proposal for revision to the system was published in May and is being considered by the European Commission and MEPs.
It was hoped by some that the revisions would balance out the burden of asylum across EU countries, but the new proposals will actually make it easier to remove people to the first country of entry.
Minos Mouzourakis from the European Council on Refugees and Exiles said: "The proposed changes actually makes it just as challenging for countries on frontlines."
The British government has been one of the voices arguing against changes to spread the burden, but it is unclear what will happen once the UK has left the EU.
"The main issue the UK is facing is if it ceases being an EU member it could only participate through an agreement like Switzerland does – where the quid pro quo is buying into Schengen [the zone in Europe where there are no border checks between countries] for buying into Dublin," said Mouzourakis.
"But if the UK refuses Schengen, then it will be very difficult for it to participate in the Dublin system at all." In the current political climate, there is virtually no chance the UK will join Schengen.
Last year the UK ranked 15th in Europe for the number of refugees it took in, relative to its size. Asylum-seekers make up around 4% of immigrants to the UK, according to independent fact-checking organisation Full Fact.
A Home Office spokesperson told BuzzFeed News the government was on track to welcome 20,000 Syrian refugees by 2020.
But they said the asylum system, which the government's resettlement scheme is separate from, would only work if applications made within the EU adhere to the principles of the Dublin Regulation.
"The UK has a proud history of offering protection to those who need it, but we will not shoulder the burden of asylum claims which should rightly be considered by other countries," the spokesperson said.
"We firmly believe in the established principle, enshrined in the Dublin Regulation, that those in need of protection should seek asylum in the first safe country they enter. We will always fully consider cases passed to us."