🚨 Warning: This article contains mentions of sexual assault, eating disorders, and other sensitive topics. 🚨
The three-part series detailed the history behind the brand, which quickly became a cultural phenomenon only to fail to adapt to changing times. The series also discussed accusations of harassment by company executives, as well as the tie between former CEO Les Wexner and Jeffrey Epstein, the financier who was charged with sex trafficking.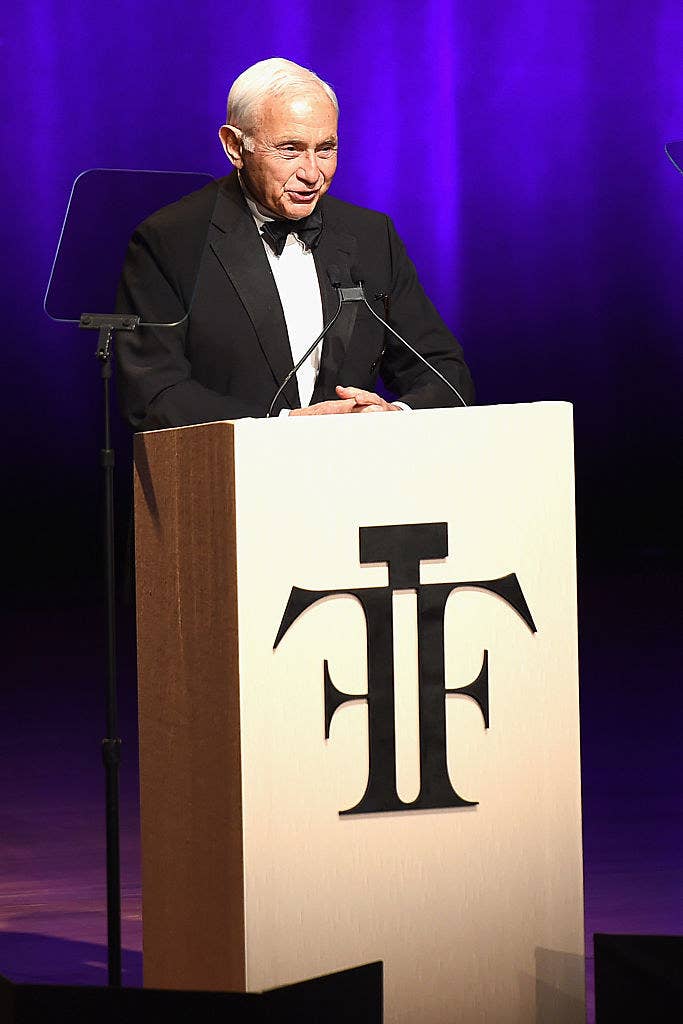 Here are 18 shocking details from Victoria's Secret: Angels and Demons:
1.
While Les Wexner is known for building Victoria's Secret into one of the world's most recognizable brands, he actually was not the founder. In 1977, Roy and Gaye Raymond created the original Victoria's Secret. The company began as a mail-order lingerie brand because Roy felt that most men felt uncomfortable buying lingerie for their wives at a store.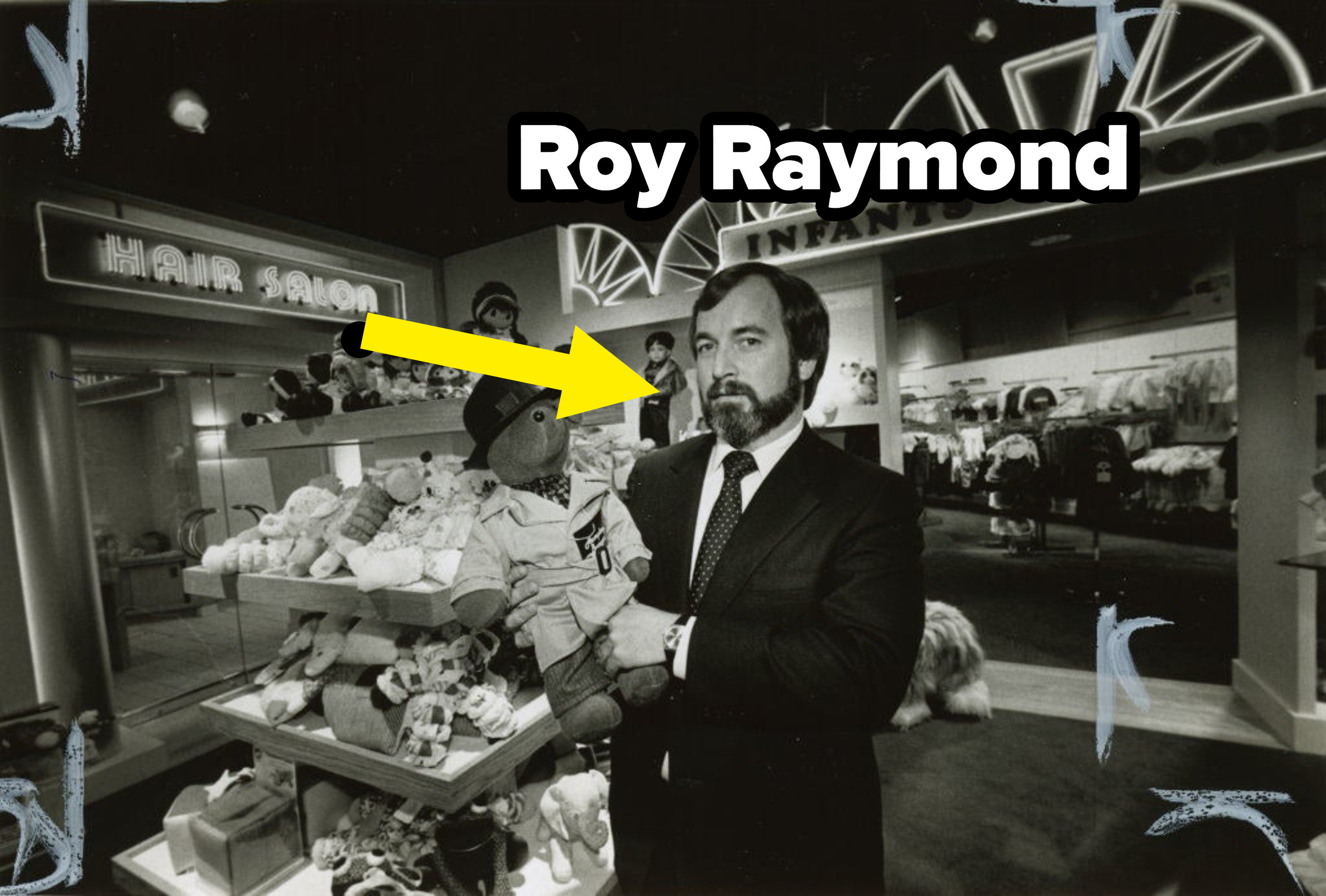 Meanwhile, Wexner had been thinking about creating a lingerie brand of his own. He said the idea came to mind while thinking about new business ventures during a long drive. "All the women I know wear underwear most of the time. All of the women I know would like to wear lingerie all of the time," he said. "I'm driving down the highway, laughing my butt off, and thinking what a funny thought that is. And so I said, 'I wonder why no one's done that.'" Soon after, Wexner approached the Raymonds about buying Victoria's Secret, which at that point was on the brink of bankruptcy.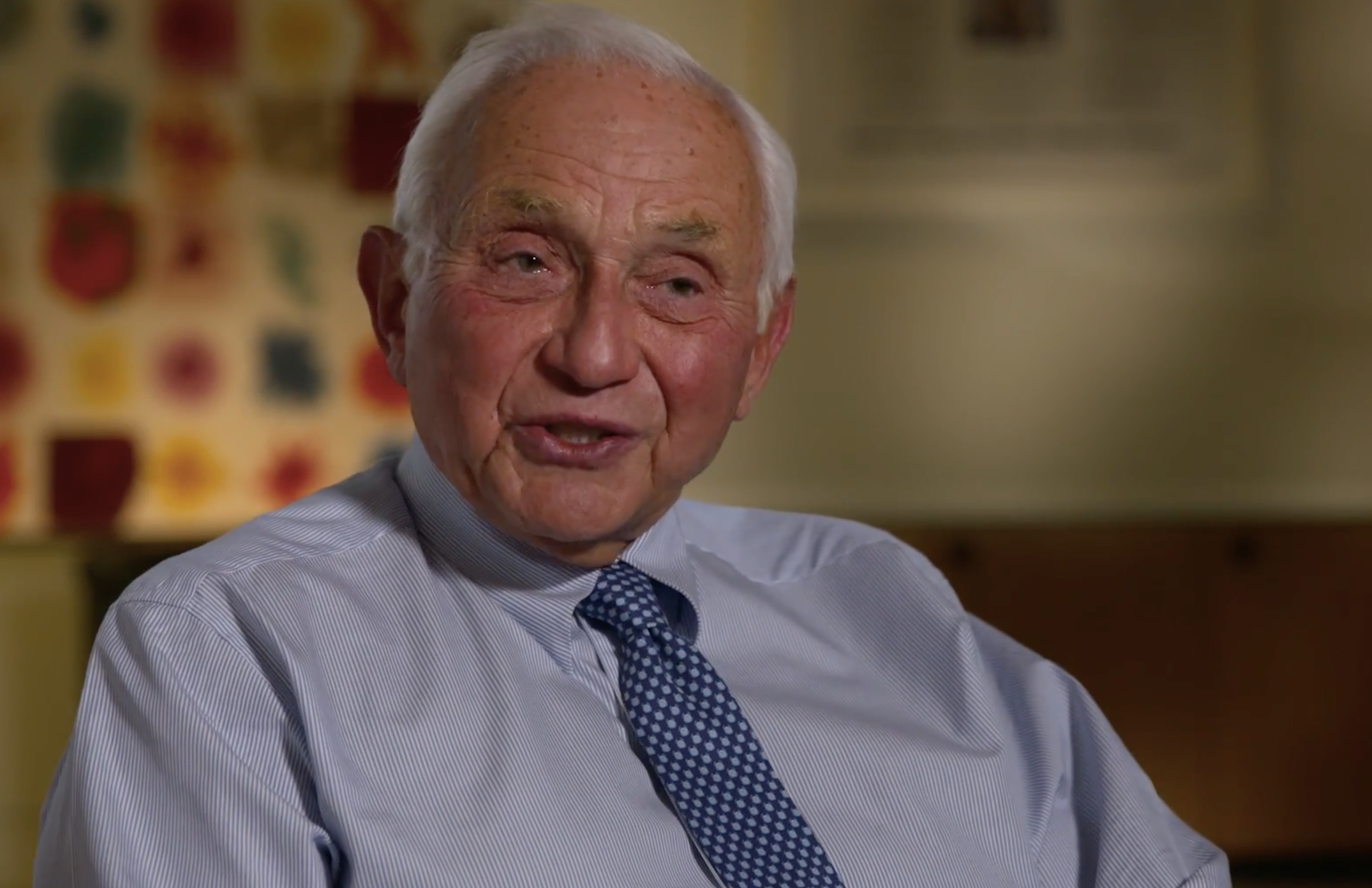 2.
Soon after purchasing Victoria's Secret, Wexner read Making Movies, a book by director Sidney Lumet that emphasized the importance of story in building a brand. Wexner decided Victoria's Secret needed a backstory, so he developed a character named Victoria, a posh British woman who was the brand's fictional founder. Victoria lived in London, where she was married to a barrister. In an internal marketing video, "Victoria" shared details about how her past helped her create the company. "I am Victoria Stewart White," the fictional character said. "Father taught me about business, but Mother was determined that I develop my soul, my passion, and my femininity."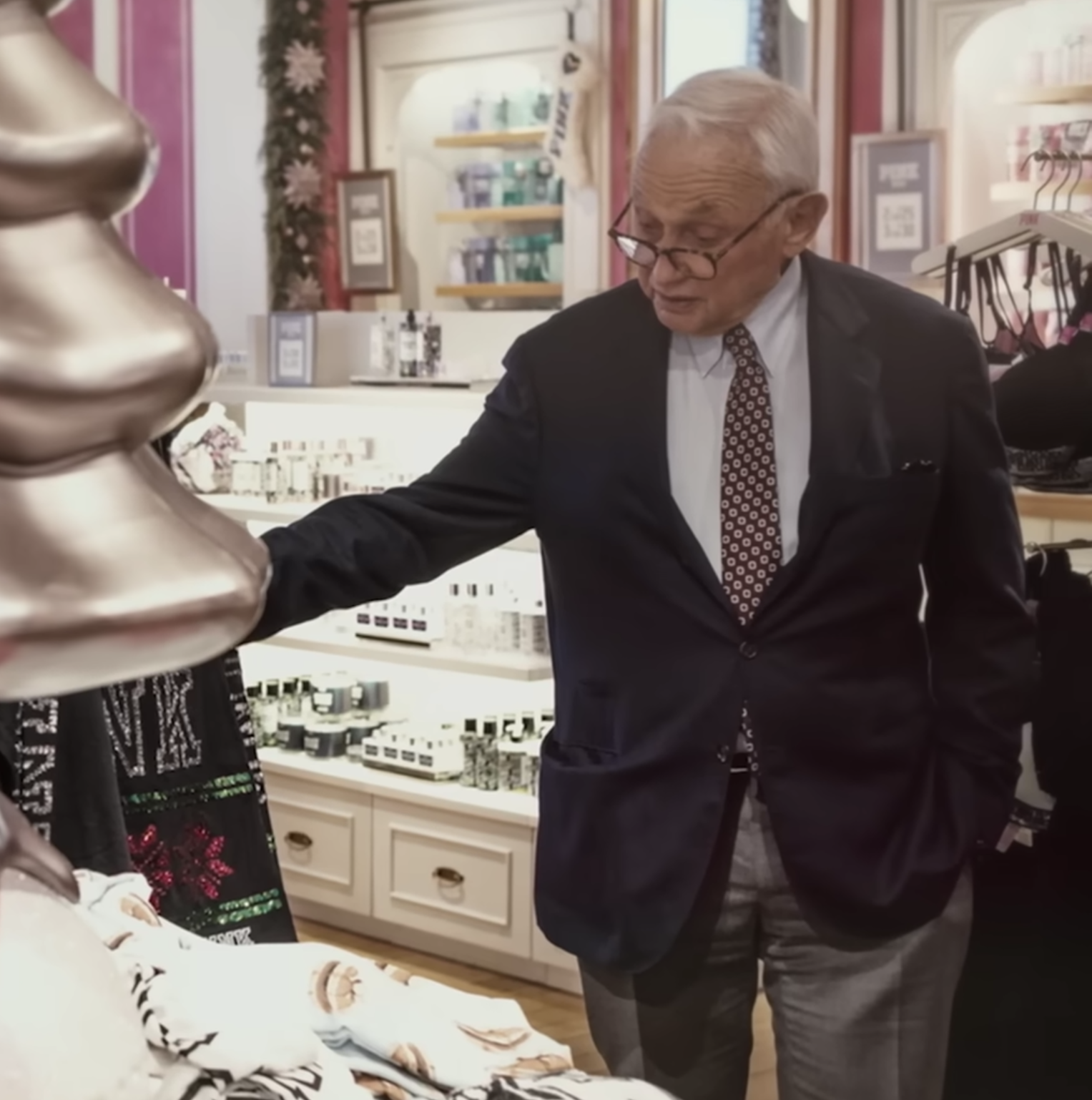 Wexner also told employees to ask themselves, "Would Victoria do this?" when making decisions on behalf of the company. Victoria's story was so believable that some new hires thought she was a real person and would frequently ask when they would get to meet "Victoria." The "Victoria" persona worked, with business skyrocketing after her introduction. She "made it acceptable for mainstream women to want to buy and covet underwear," Teri Agins, author of The End of Fashion, said. "They gave women permission to treat themselves."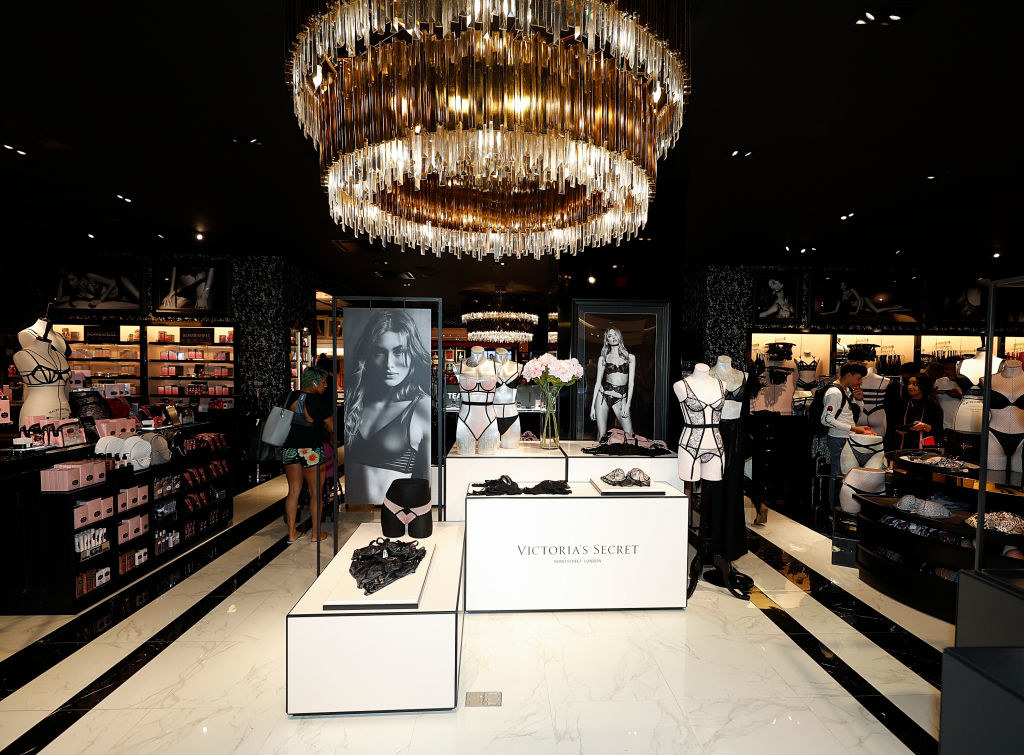 3.
In building out the business, Wexner had an incredibly specific vision. He wanted the stores to be a "ladies' paradise" and said that men should feel "uncomfortable" in the stores. Wexner was determined to give the store a different feel than other lingerie stores that he deemed "trashy," like Frederick's of Hollywood. At one point, the brand was also sending out catalogs nearly every week. Inside, the photos tended to have a more editorial look than a typical catalog shoot and strove to tap into the fantasies of the typical American woman. They also included a free underwear card in each catalog to entice customers to come in and purchase other products while claiming their free pair of underwear.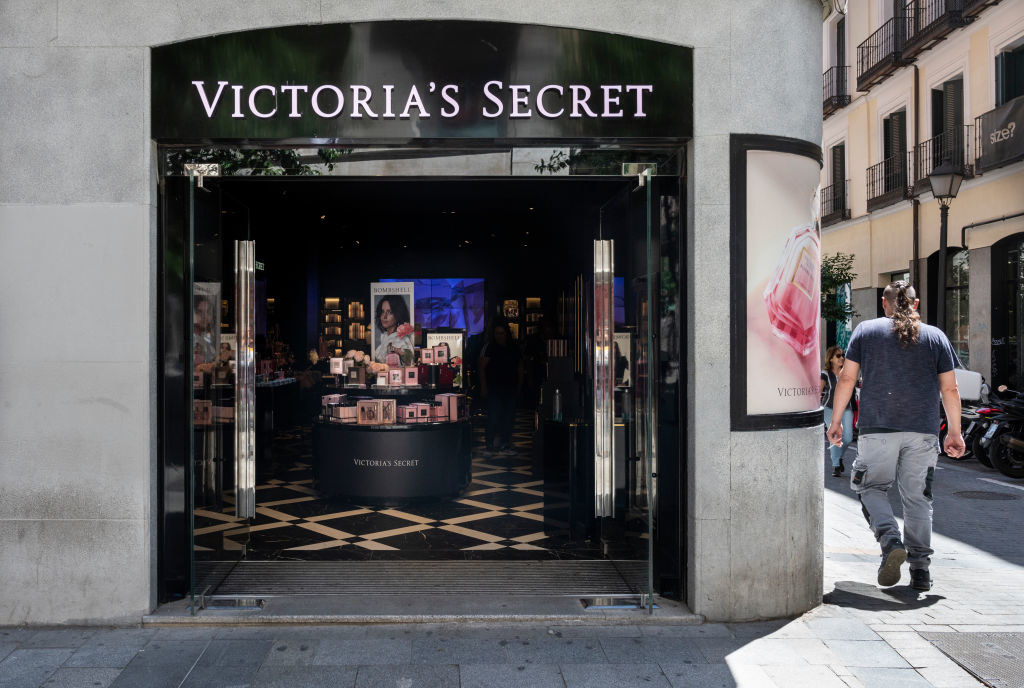 4.
As a Jewish child growing up in Columbus, Ohio, Wexner often faced antisemitism and dreamed of making it big elsewhere. When Wexner was 13, his father opened a women's dress shop. After noticing sportswear was the top seller, Wexner told his father he should focus solely on that. His father laughed in his face and told Wexner that "he would never be a merchant." Wexner was incredibly hurt by his father's comments, and after getting a $5,000 loan from his aunt, started his own store that focused on sportswear. He called the store The Limited, because of the store's limited focus.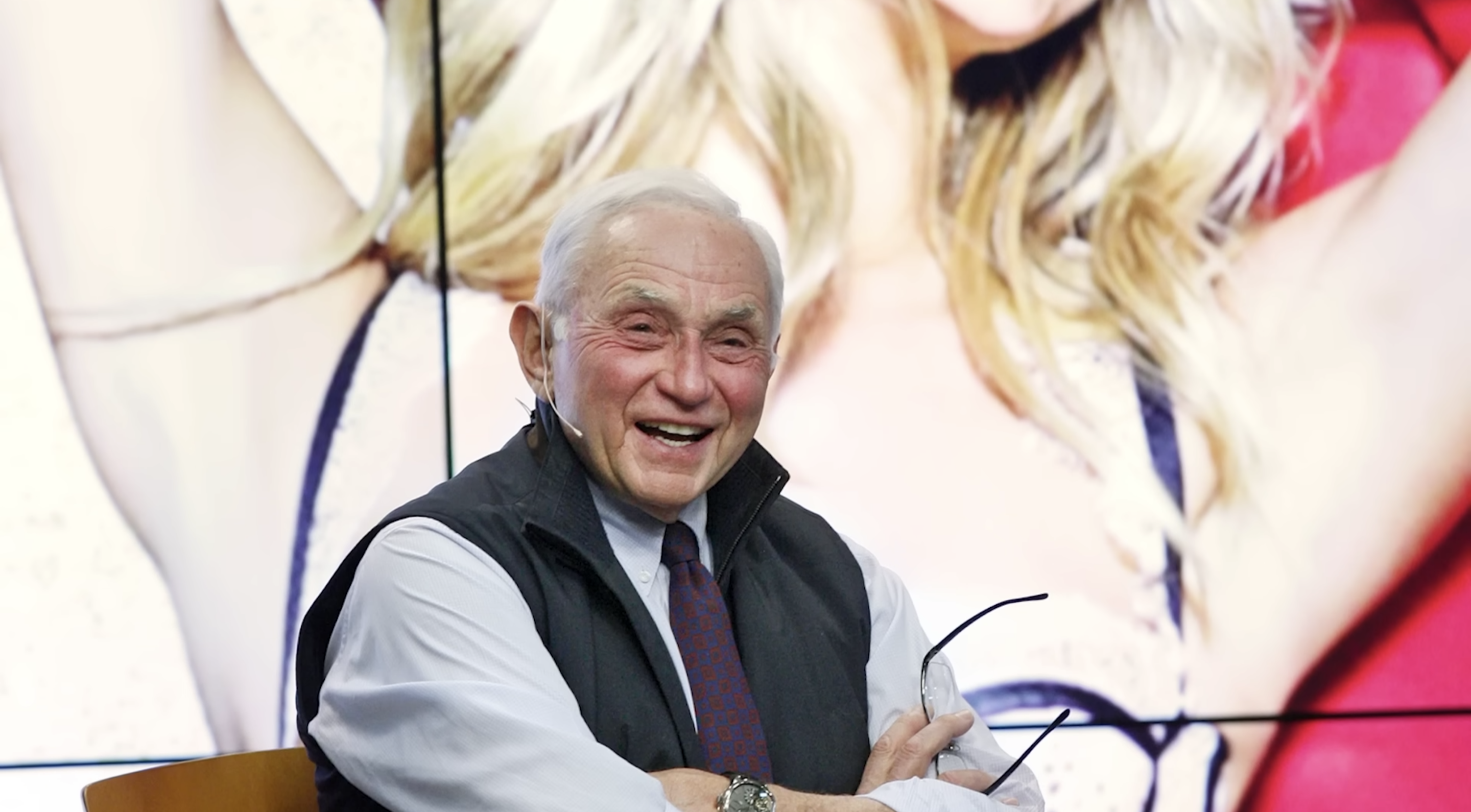 The Limited became a huge success, and just three years after opening, Wexner convinced his parents to close their store to come work for him. Wexner grew The Limited into a portfolio of mall brands that catered to everyone, "from cradle to grave," including Bath and Body Works, Limited Too, Express, and even Abercrombie & Fitch at one point. In fact, Wexner essentially invented fast fashion. He noticed that the same customers would come back frequently, and he wanted to ensure that there was always something new for them in stores.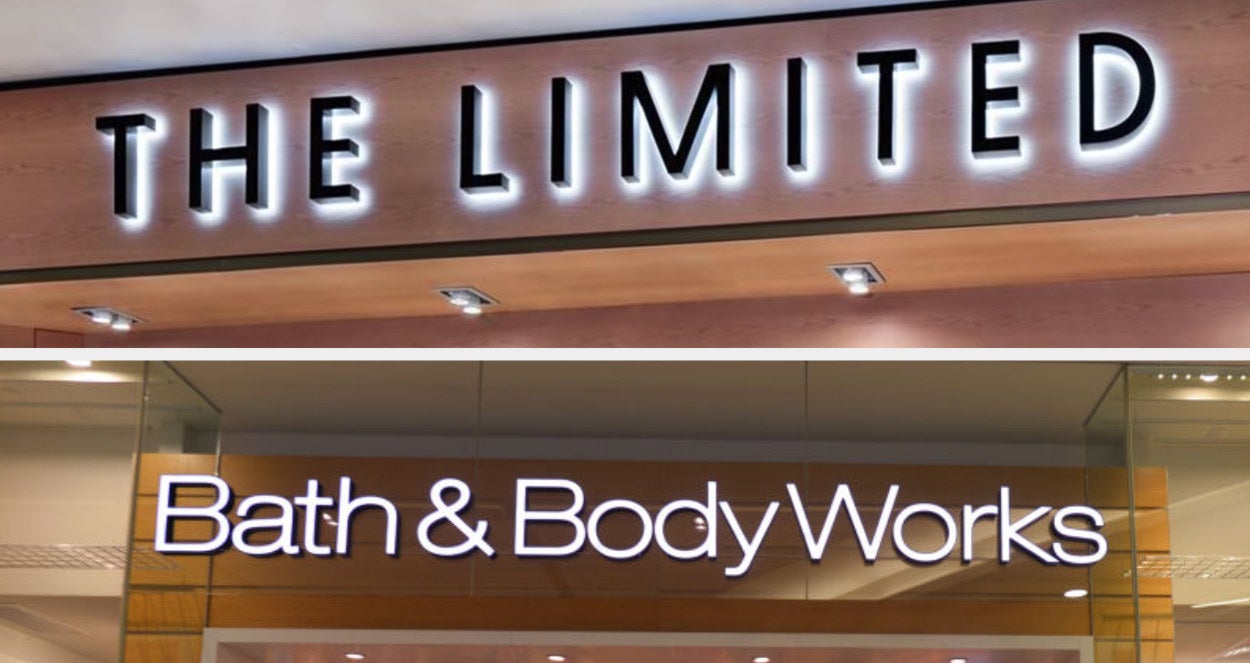 5.
To ensure they always had new items in stores, Wexner and a team of executives would go on trips to what he called "fashion Meccas" up to six times a year to scout out new ideas. One former employee said that the line between inspiration and copying was often a little blurry, and they noted that Wexner often used to tell employees that the L Brands motto was "amateurs borrow, professionals steal."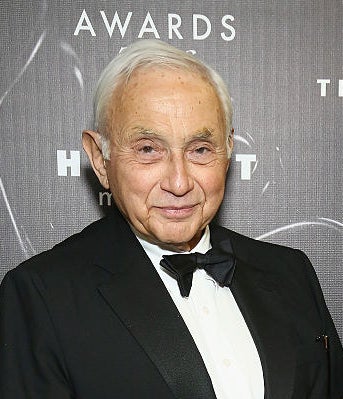 6.
Victoria's Secret initially had a difficult time getting models with name recognition to work for the brand. One casting agent said modeling lingerie for Victoria's Secret meant "your Vogue days were over." By 1995, supermodel Stephanie Seymour agreed to model for the company and introduced the brand's inaugural fashion show, which was held at the Plaza Hotel. Executives made sure to invite as many men as possible to the show because they felt it was all about "tits and glitz." Organizers wanted to create a sensation with the show, and they broadcast it in Times Square. Frederique van der Wal, who modeled in the first show, said it was incredibly exposing for her. "I was happy to leave, go home, and cry in the bathtub, and say, 'God, I got that over with.'"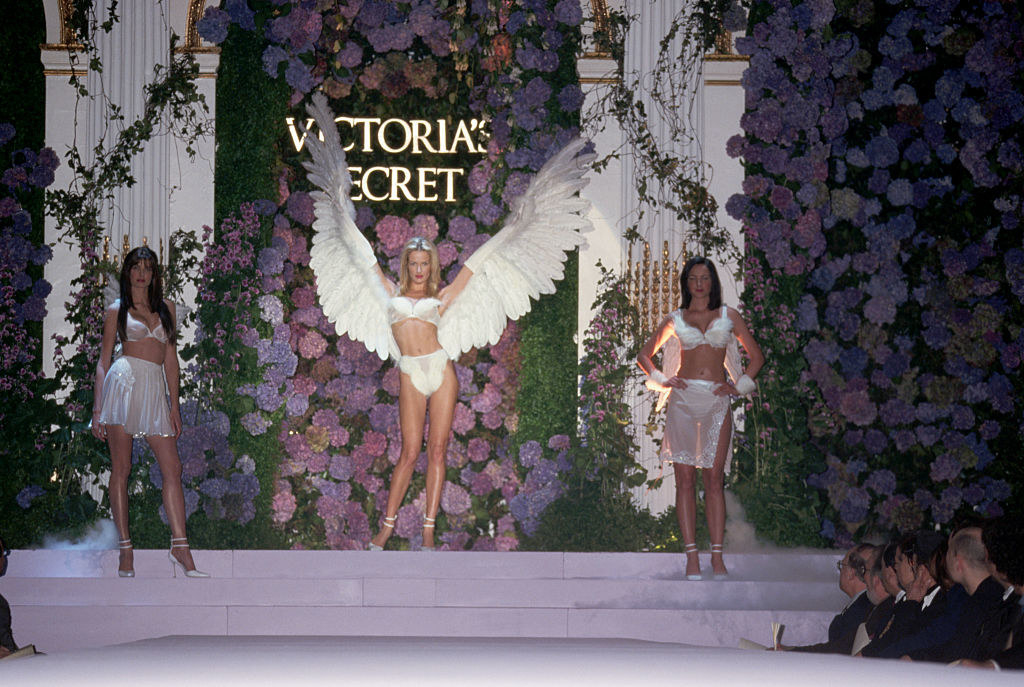 During Super Bowl XXXIII in 1999, the company bought a $1.4 million dollar ad directing viewers to tune in to their website. Nearly a million households left their TVs during the game to head to the website, which was counting down to the start of the fashion show. When the live-streamed fashion show began, it crashed the website. Victoria's Secret would later use the technical difficulties to their advantage in marketing materials.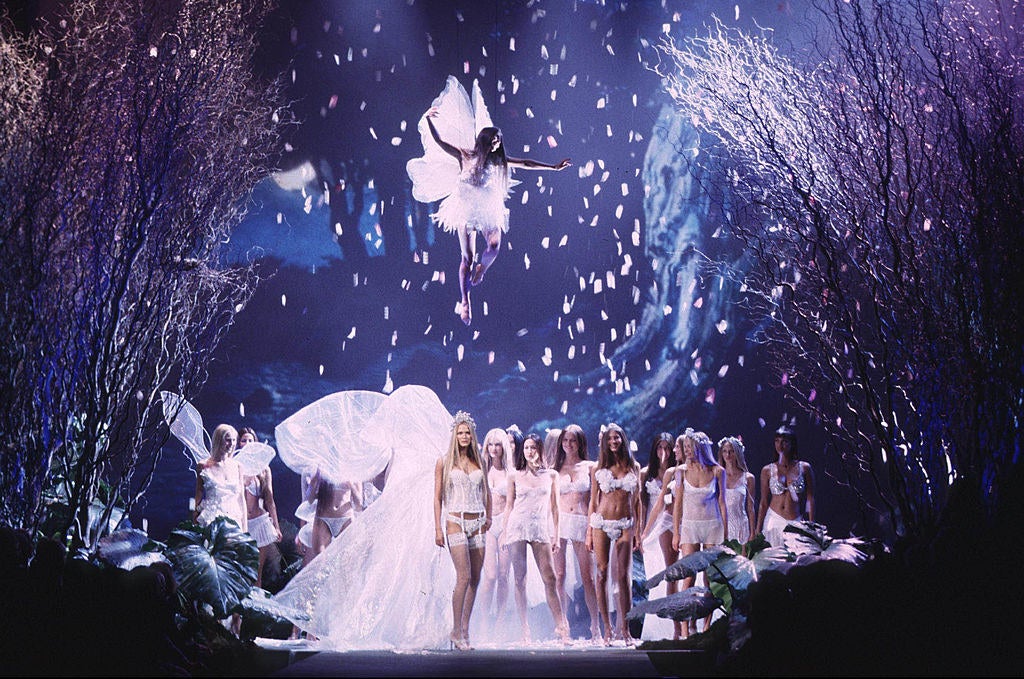 7.
Although the brand had thrived under the "Victoria" persona, executives decided to ditch it once they saw the success of the fashion show. They decided to invent the Angels, a fleet of contracted models, to represent the company and appear in both advertisements and the fashion show. The Angels had a much more playful and aspirational feel than "Victoria," who was seen as more attainable for the average woman. While Victoria's Secret was once seen as the place where "models went to die but make a ton of money," it quickly became one of the most prestigious jobs in modeling, with the promise of steady work and media training.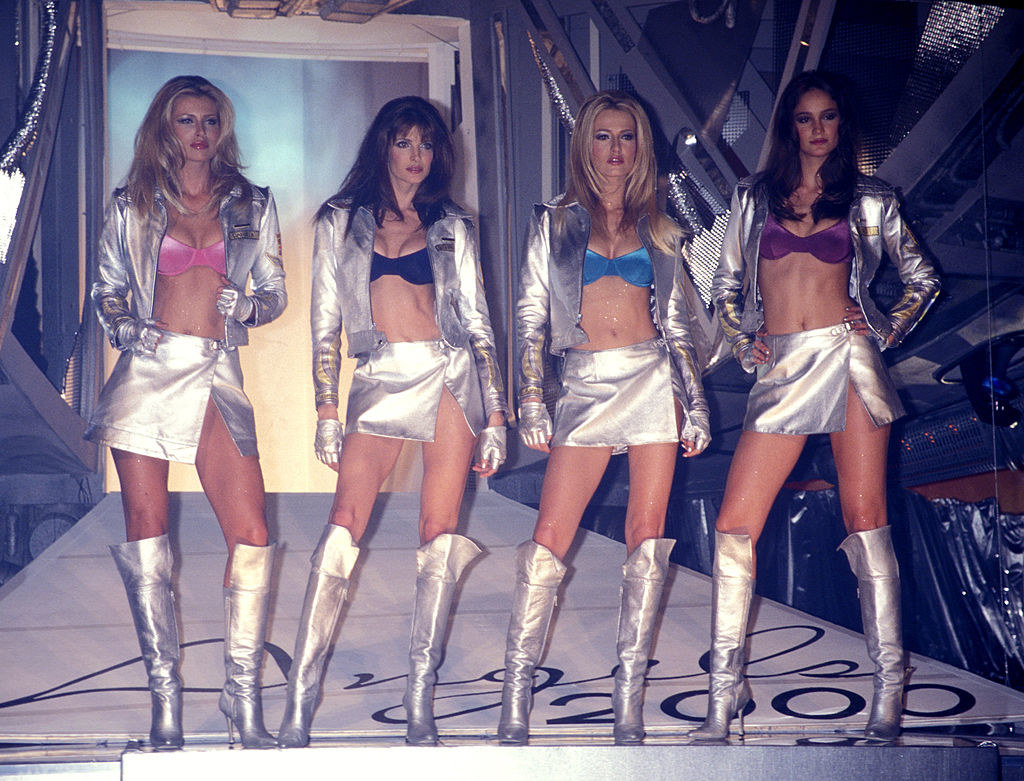 So, where did the wings come from? After the success of the Angels rollout, the company wanted to find something that would make a big splash on stage. They enlisted the work of Martin Izquierdo — the costumer who created the wings for Angels in America, the 2003 HBO miniseries based on the play of the same name — to design the wings. The models "competed like mad" to wear them. Heidi Klum always wanted the biggest wings, and the brand usually honored her request, giving her wings that were up to 12 feet tall.
8.
After getting rid of the "Victoria" image and turning toward the Angels and a sexier point of view, former employees detailed some internal concern about the new branding. In fact, many employees thought the brand, which always prided itself on putting women first, was instead focusing on the male gaze and prioritizing the idea that sex sells. "The original Victoria was dead, she had been killed off by the Angels in the spaceship, by cabaret dancers, by the earth Angels," said Cindy Febus-Fields, the former CEO of Victoria's Secret Direct, referencing the sudden pivot in the catalog shoots. "We moved into the more aggressively sexy point of view." Wexner even enlisted Transformers director Michael Bay to give the brand's commercials a male-approved feel.
There was even an entire team that created trend forecasts to determine what would become "sexy." While all of their trend forecasts were backed by data, employees noticed that all of the results seemed to come back to the idea of the bombshell, even though many of the female employees advocated for a different perspective. Febus-Fields recalled a time when Wexner came to her with a copy of Playboy and instructed her to flip through the pages. "These are perfect women," he told her. "No moles or freckles. These are the women we need to go after." Wexner even arranged executives to go to Chicago to meet with Christie Hefner, Hugh Hefner's daughter, for advice on casting models.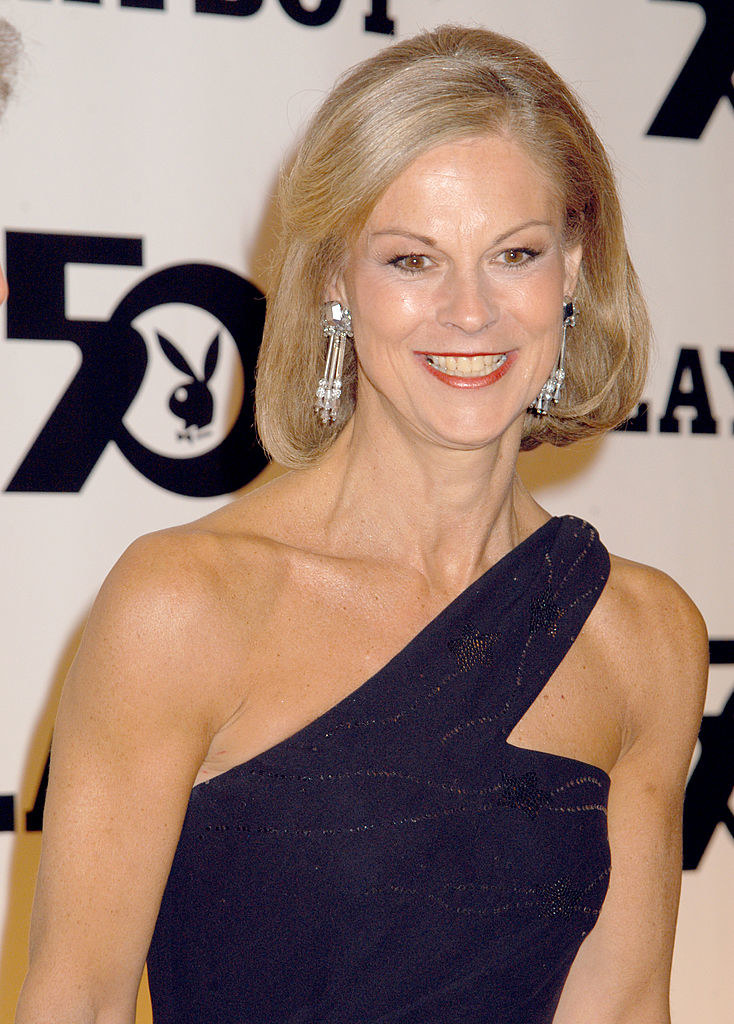 9.
As Victoria's Secret started to become successful, Wexner expressed a desire to hit it big in New York society. Although he had the wealth and business acumen to be successful in New York, he found it was difficult to break into the social circles while running the company from Ohio. In 1985, he purchased Henri Bendel, a department store that had long been a New York institution. Manhattan's movers and shakers did not like this at all. In an attempt to get back into their favor, he invited former first lady Jacqueline Kennedy Onassis to the store's grand re-opening to win back some of the respect he thought he deserved.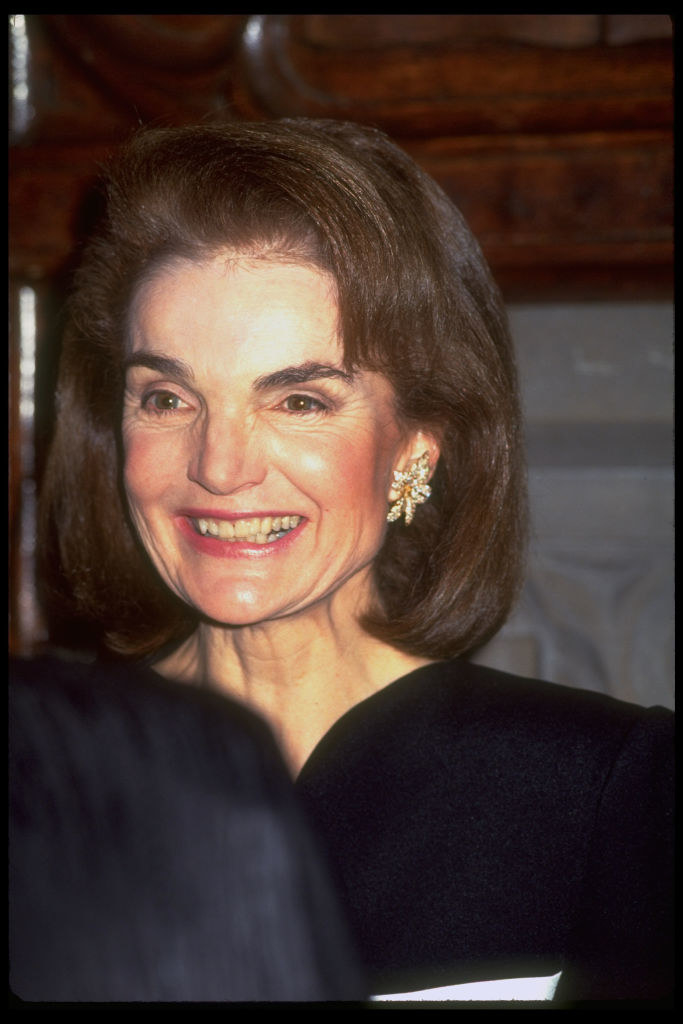 When this move didn't help, Wexner knew he needed to align himself with people who would give him the connections he craved. In the late 1980s, Wexner was introduced to Jeffrey Epstein by a mutual friend. Wexner soon recognized the ways Epstein could introduce him to powerful people, and even said that Epstein was "everything that was lacking in Ohio." The arrangement was beneficial to Epstein as well: Wexner was incredibly wealthy, and he knew he could leverage his social circle to gain access to Wexner's wealth. Epstein took Wexner on as his key client, and shortly after becoming close, Wexner granted Epstein full power of attorney and gave him complete access to all of his assets.
This decision, which gave Epstein control of over 20 companies, 19 trusts, and various charitable foundations, puzzled people in the company. Wexner assured them that Epstein would only be handling his personal fortune, giving Wexner more time to focus on the company's affairs and philanthropic efforts, even though Epstein technically did have the power to handle the business accounts.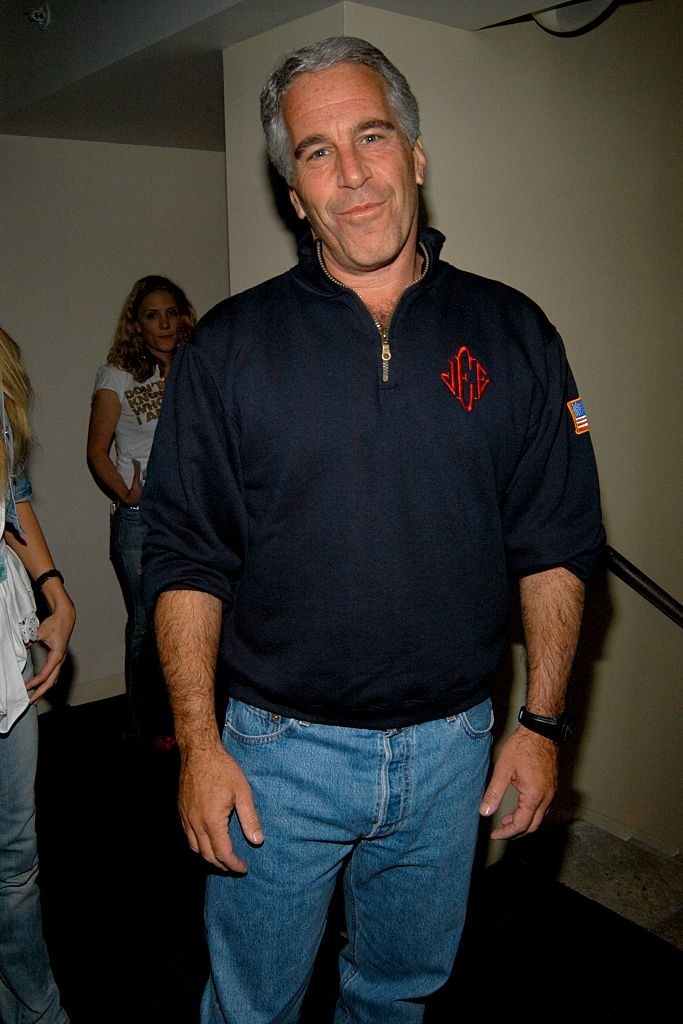 10.
In 1993, former executive Cindy Febus-Fields recalled an instance where an employee came into the office extremely upset. When asked what was wrong, the executive said she had heard that a man in New York City was going around telling young girls he worked for Victoria's Secret and was recruiting models. It turned out that the man was Jeffrey Epstein. Executives knew they had to put a stop to this, so they went directly to Wexner, as they knew the men were extremely close.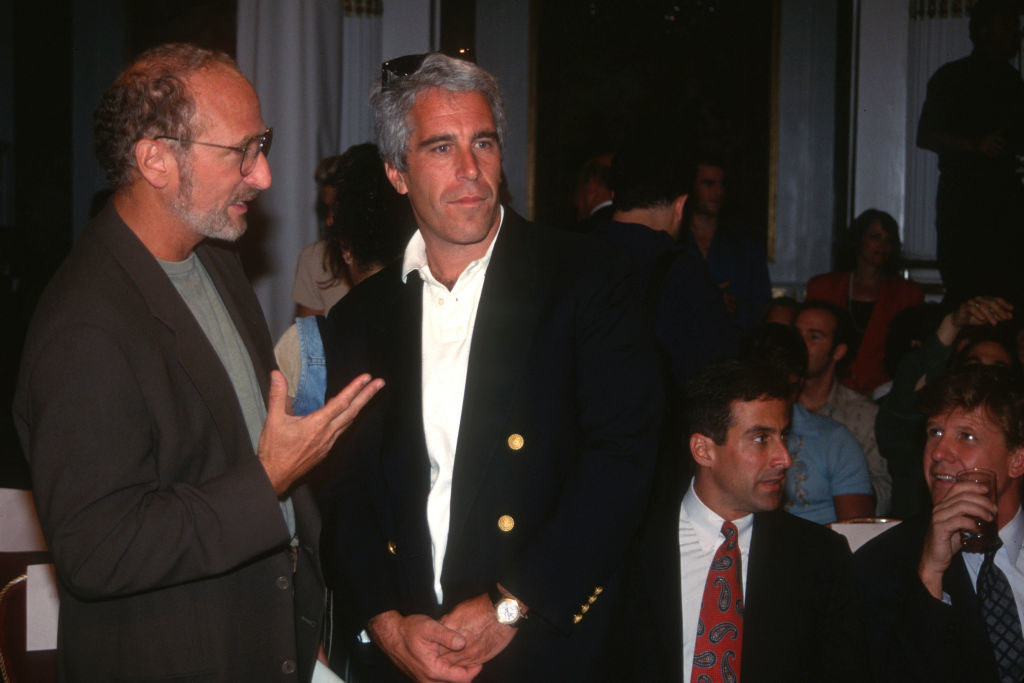 Wexner assured employees that he would tell Epstein to stop claiming he worked for the company and said it would never happen again. Despite this, Epstein continued to tell models that he worked for Victoria's Secret. In 1997, he lured Alicia Arden, a model and actor, into his California hotel room by telling her he was a scout for the brand. Arden went to the police after Epstein forced her to strip, groped her, then tried to pay her $100. While it was unclear if anyone at the company knew about the police report, Wexner and Epstein remained friends for another decade after the assault. In fact, in 2003, Wexner told Vanity Fair that Epstein was "very smart with a combination of excellent judgment and unusually high standards. He is always the most loyal friend."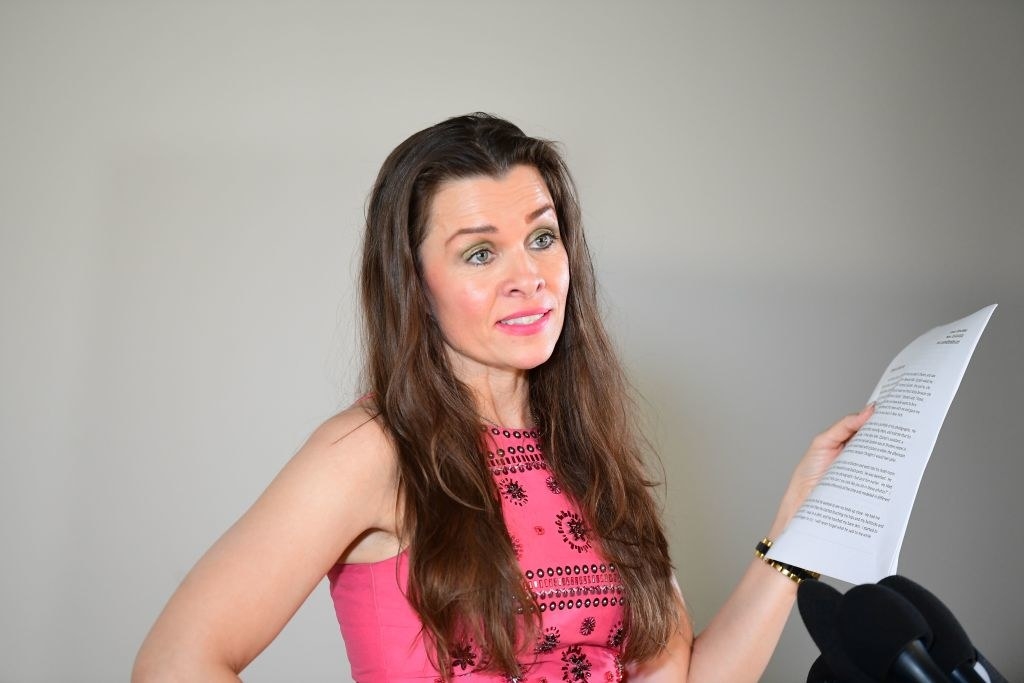 11.
In another attempt to flex his wealth in New York, Wexner bought the biggest townhouse in Manhattan. Much to his dismay, many saw the purchase as gauche. Epstein convinced Wexner to sell the house to him and acquired it for about $20 million, which is less than what the home was worth.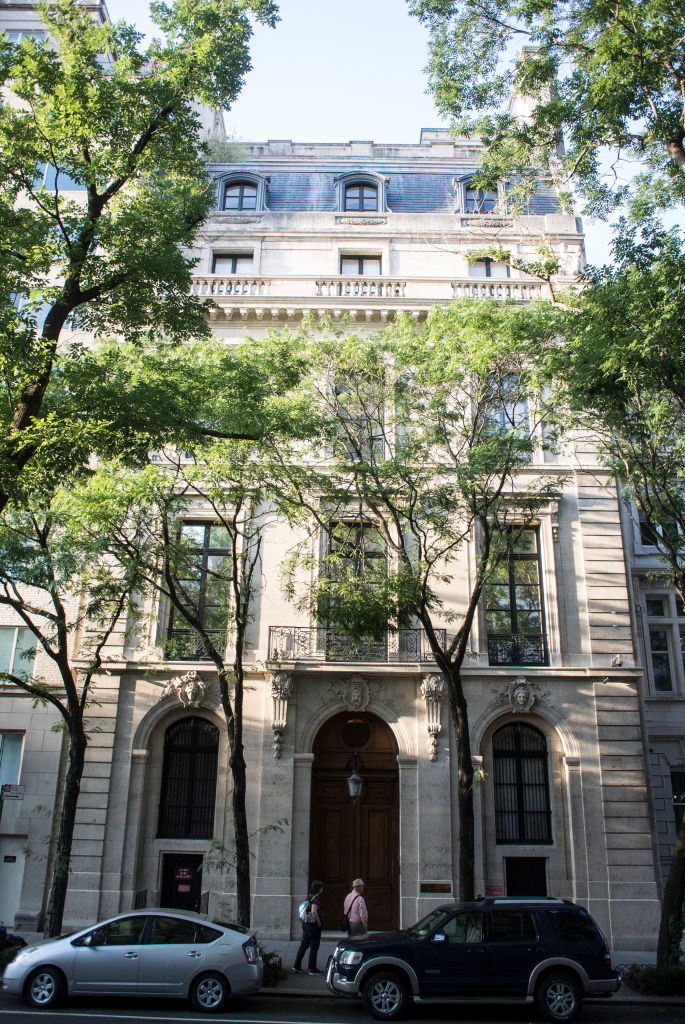 That's not the only luxury item Wexner sold to Epstein. Epstein bought a private jet that had formerly been part of the company's fleet from Wexner for well below market value. It was the plane that Epstein used to travel around the world as part of his sex trafficking scheme, and was even dubbed "The Lolita Express." Despite selling Epstein one of the homes and the plane he committed crimes in, Wexner denied any knowledge of Epstein's illegal activity.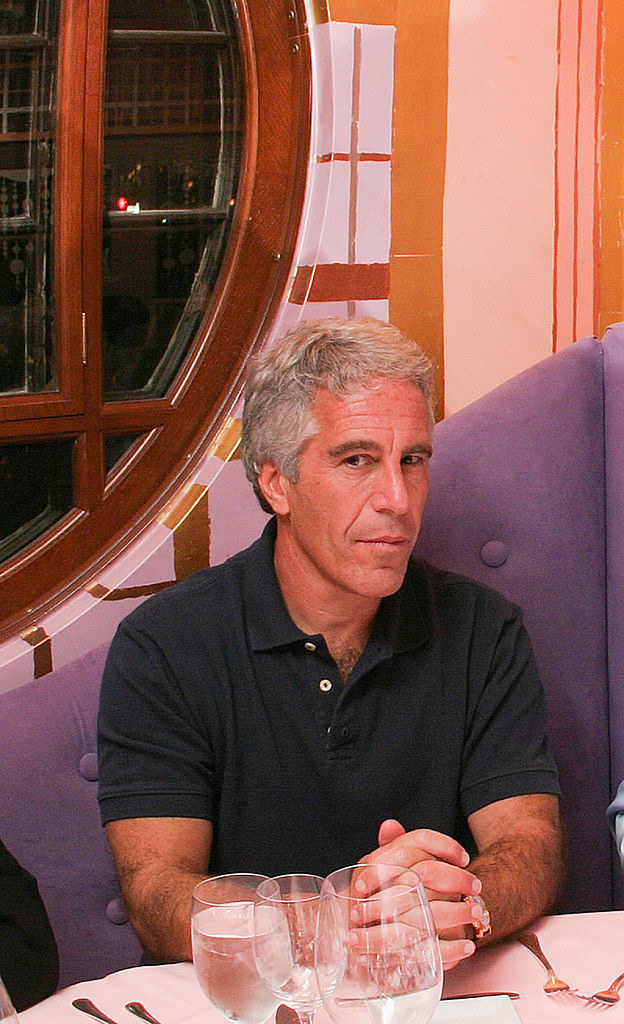 12.
After failing to hit his stride in New York City, Wexner, who remained devoted to his home state, set his sights on transforming downtown Columbus. He proposed a plan to reinvigorate the city, but officials declined his offer. Wexner decided to purchase as much land as possible in a nearby rural suburb called New Albany, so he could develop his own "town" where he could exert as much control as he wanted. He wanted to create a place that resembled a Ralph Lauren catalog, as Wexner was a huge admirer of the designer as both a person and a brand, and loved the way his label promoted affluence and exclusivity. The regulations in New Albany were incredibly specific — every tree trunk had to be the same circumference, and grass had to be cut at a specific length.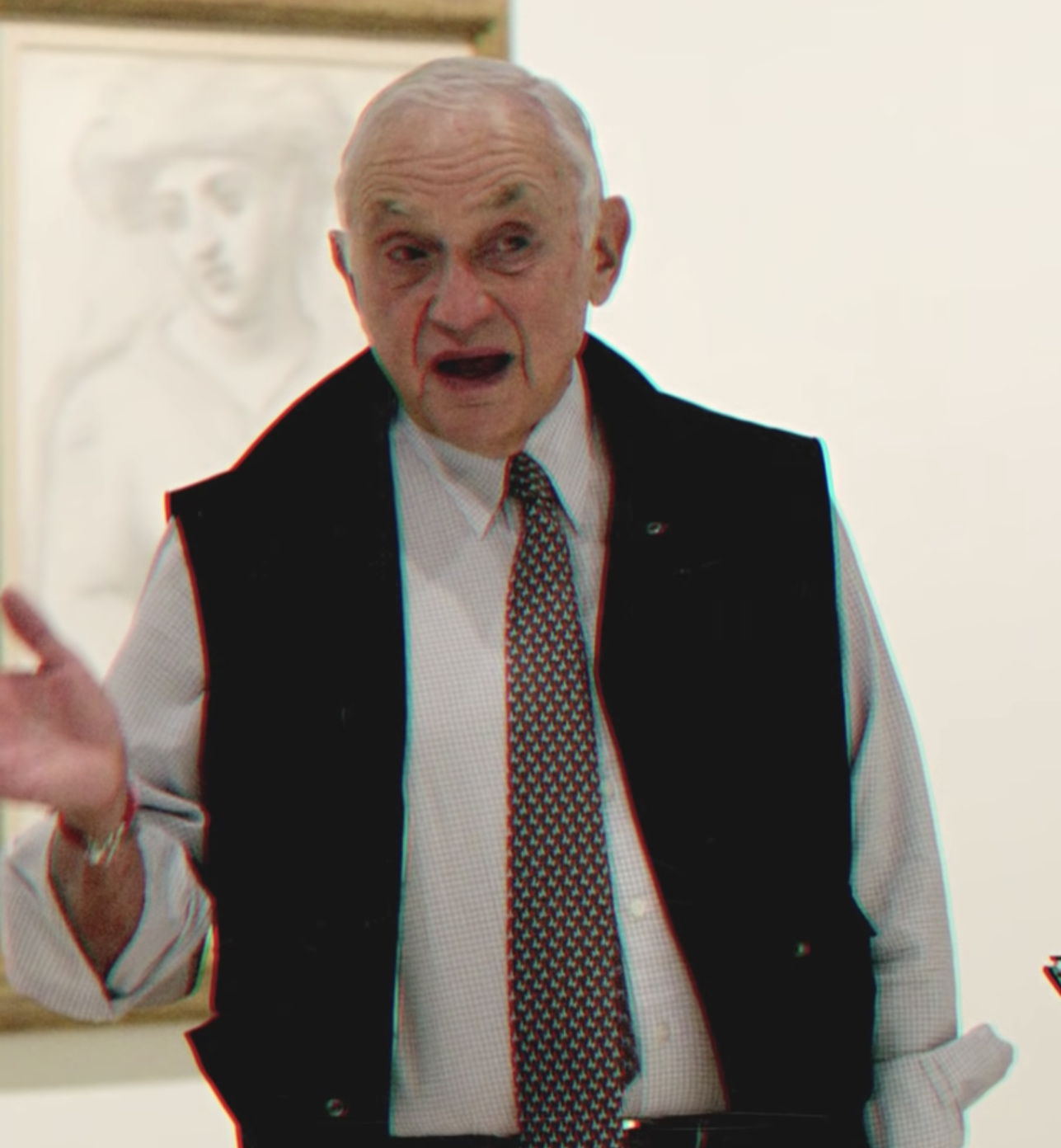 Wexner owned the largest home in New Albany and built a guest house on the property. While the guest house originally belonged to one of Wexner's associates, it was quickly sold to Epstein. When Wexner's business partners heard that Epstein was getting involved with the New Albany project, they told Wexner that they had reservations about working with him. Wexner ignored their warnings. In 1996, Epstein invited Maria Farmer, a young artist, to live on Wexner's property. Epstein and his associate, Ghislaine Maxwell, sexually assaulted Farmer in the guest house, and Farmer ended up being the first of Epstein's victims to file a criminal complaint, which was dismissed by authorities.
At this time, people were also suspicious of the way Epstein was involving himself in Wexner's family life. Wexner's wife, Abigail, was pregnant and looking for a nanny. After one of the candidates declined the position, Abigail told her friends that she was "going to sic Jeffrey on her." Epstein then took it upon himself to put a classified ad in a local newspaper seeking out young women looking for work as a nanny, and listed himself as the contact. The Wexners said they cut all ties with Epstein in 2007. It is believed that Les Wexner paid Epstein over $400 million during their friendship.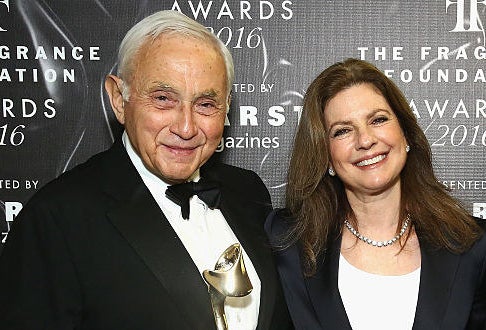 13.
Victoria's Secret often faced criticism for a lack of diversity, which some of the Angels have commented on since leaving the company. "To me, fantasies are more effective when there's a diversity to them, and a lot of the models looked the same, not a lot of different body types at the time, not racially diverse," former Angel Lyndsey Scott said. "It became clear to me that Victoria's Secret wasn't empowering women. They used such a narrow idea of beauty in their marketing that it was doing the complete opposite. It was making women feel badly about themselves."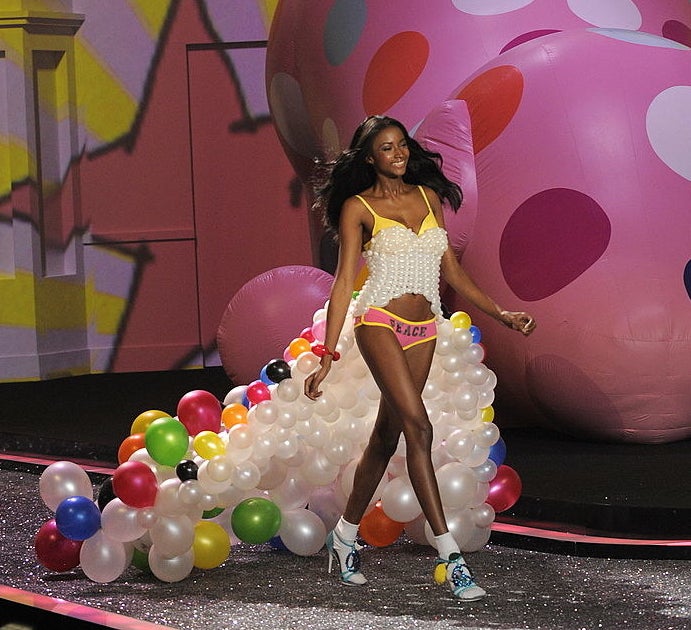 The brand also came under fire for promoting unhealthy body types. In 2007, Tyra Banks revealed that the brand asked her to lose weight. "I was even told when I was 123 pounds, to lose 10 pounds and go to 113," she said. "I was 5'10" and I was curvy, and they said it was just too much." Dorothea Barth Jörgensen said that while she didn't have an eating disorder, she was constantly aware of what she was putting in her body. "I didn't eat very much for 10 years," she said. "You became very self-aware, having to live up to those ideals all the time. I feel like I lost a part of myself in that world."
14.
As part of Wexner's "cradle to grave" plan, Victoria's Secret developed PINK in 2002 to appeal to young girls. The brand was developed to complement the bombshell sector of Victoria's Secret, and executives hoped that by luring in women when they were young, they would remain loyal to the brand, even after outgrowing PINK. While marketing executives used the word "fantasy" to describe Victoria's Secret, they chose the phrase "FOMO" to embody PINK.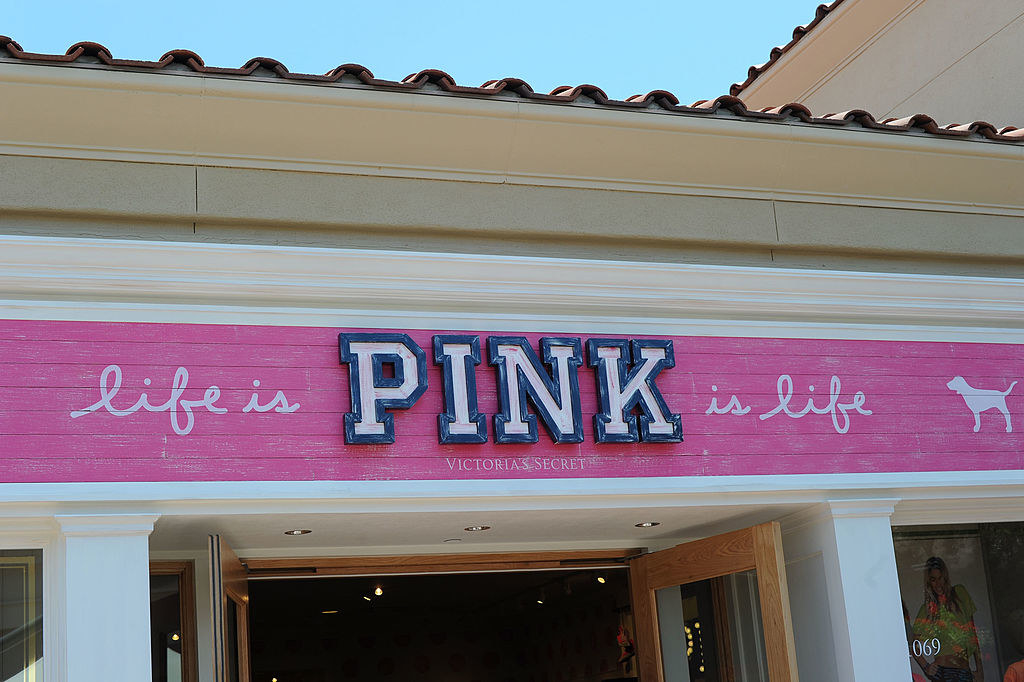 Many employees were wary of the development of PINK. They already worried about the way the brand promoted unattainable body standards, and they feared that the same messaging would seep down to young, impressionable teenagers. Several employees said they reconsidered working for Victoria's Secret after learning about their plans for PINK.
15.
While the company was at its financial peak in the early 2010s, by 2016, they started to experience a slump. Employees noted that as the #MeToo movement gained traction, people were no longer interested in supporting the brand's hypersexualization and unattainable standards. Victoria's Secret attempted to combat this by running campaigns with Angels using buzzwords like "powerful," "strong," "successful," "confident," and "fierce" to discuss the way Victoria's Secret made them feel. Customers thought this was too little, too late.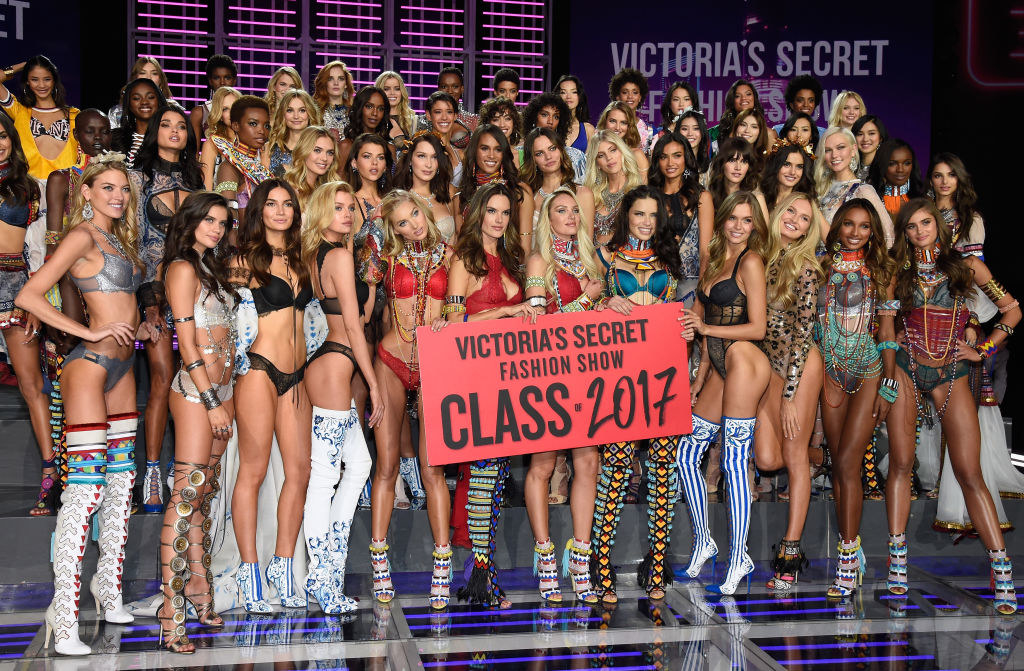 The brand also suffered because Wexner no longer understood the changing world of fashion. In one meeting, he supposedly looked at all of the employees in the room and asked, "Am I the only one in the room who knows what women want?" After running a campaign called "The Perfect Body" that only featured straight-sized models, other brands shot back. Lane Bryant ran their "I'm No Angel" campaign, while Aerie and ThirdLove doubled down against retouching and promoted diverse body types in their marketing. In 2018, Rihanna's Savage x Fenty fashion show made headlines for featuring models from all backgrounds. Bella Hadid, who had walked in three Victoria's Secret fashion shows from 2016 to 2018, told the media that walking for Fenty was the only time she had ever felt empowered during a lingerie show.
16.
As the #MeToo movement became part of the national conversation, former models and employees lodged complaints against Ed Razek, who was then the brand's top marketing executive who worked closely with Wexner. The models claimed that Razek, who developed the fashion show concept and spent lots of time with the Angels, would frequently try to kiss and grope them. In 2000, Razek had worked closely with Harvey Weinstein, and he later invited Weinstein to bring young girls who he deemed model-worthy to the office to meet him. He once physically restrained an employee from getting a second helping of food at a buffet, and said, "I really don't know how you look at yourself in the morning." One former employee recalled Razek's assistant, saying, "If I had a dollar for every time a sexual harassment case came across my email, I'd be rich." Everyone laughed, including Razek. Razek denied the allegations.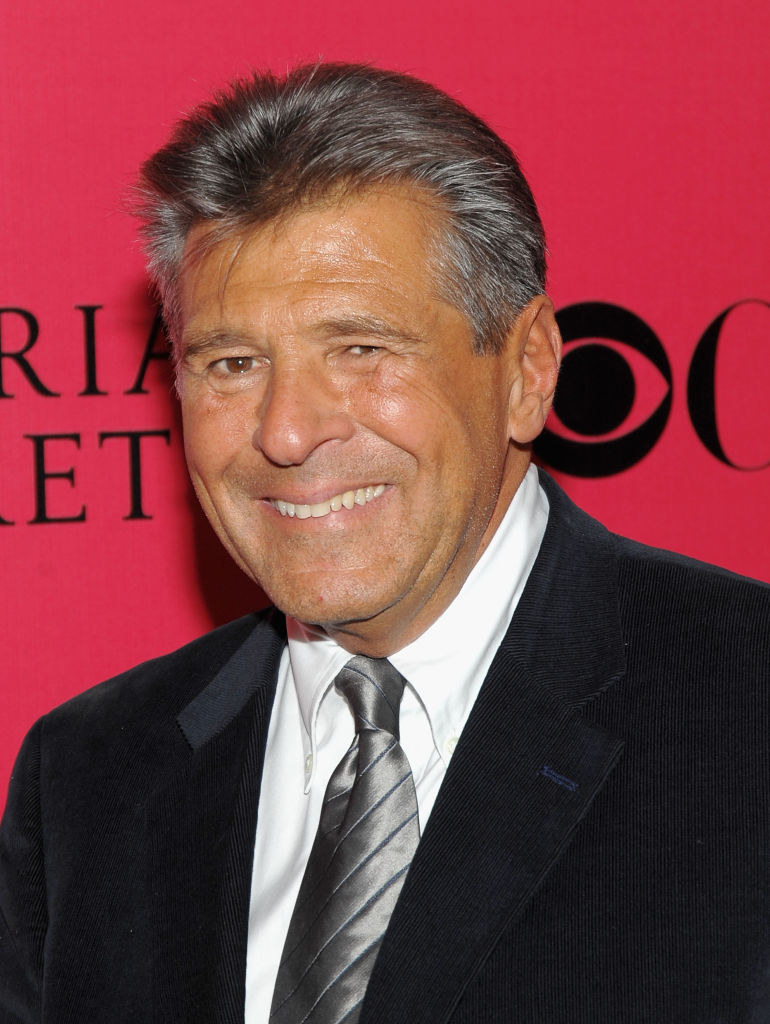 In 2018, a Vogue reporter who was working on an article about the steps Victoria's Secret needed to take to rebuild their business, was granted an interview with Razek. During the interview, Razek told the reporter that nobody "had an interest in plus-size fashion" and said that including transgender models in the fashion show would mean that the show was "no longer a fantasy." Following the interview, former models like Bella Hadid and Karlie Kloss began speaking out against the brand. The 2019 fashion show was canceled, and Razek stepped down as CMO a year later. Shareholders filed a lawsuit against Wexner, claiming he created a workplace of "misogyny, bullying, and harassment," citing his connection to Epstein and the claims against Razek.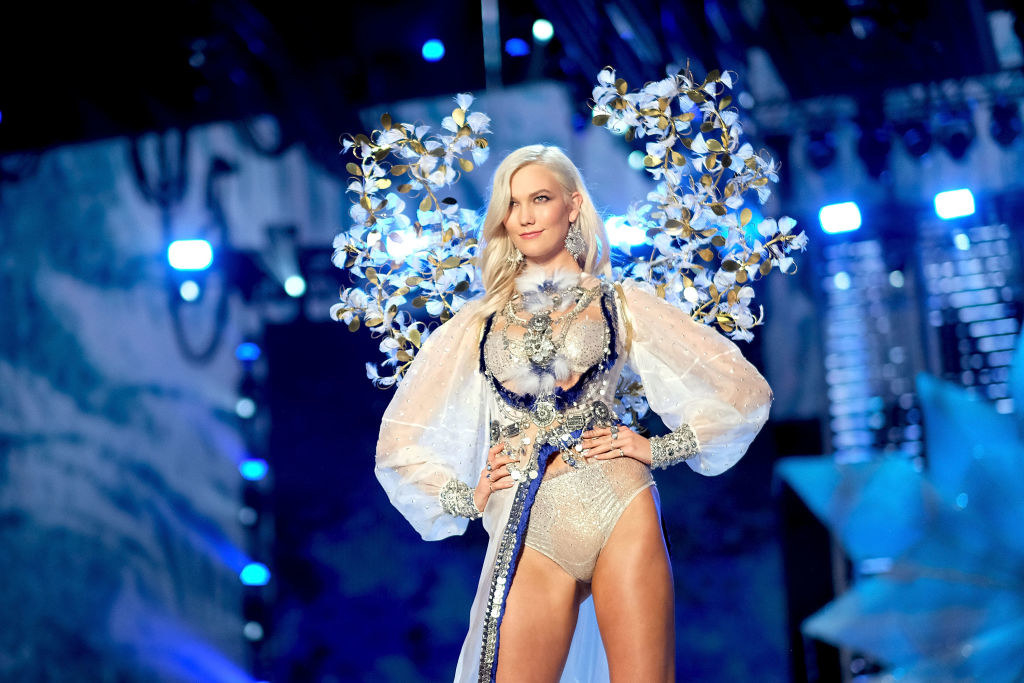 17.
Wexner was supposedly incredibly interested in artificial intelligence, and he planned to use AI technology to influence business decisions after his death. He allegedly had commissioned an AI robot that was modeled after IBM's Watson, planned to call it the Wexner, and wanted to teach it all of his marketing and business advice to allow his legacy to live on forever.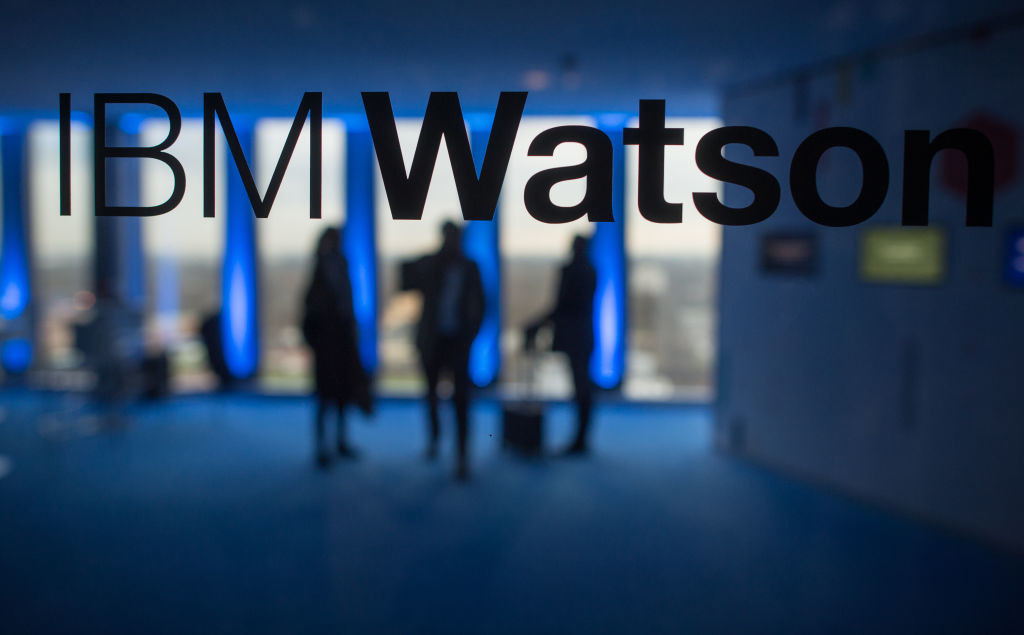 18.
After facing growing pressure from Victoria's Secret's business decline and his association with Epstein, Wexner retired as CEO of L Brands in 2020. By 2021, the only companies left in the L Brands portfolio were Victoria's Secret and Bath and Body Works. Victoria's Secret was dragging down the brand's stock, so in August 2021, it was spun off into an independently traded company.
As part of becoming an independent entity, Victoria's Secret rebranded as Victoria's Secret & Co. and retired the Angels. The brand announced the Victoria's Secret Collective, a group of models from diverse backgrounds with various body types. New models included Megan Rapinoe and Priyanka Chopra Jonas. The company also reached a settlement in the shareholder lawsuits, committing $90 million to protect employees from harassment and discrimination and releasing former employees from their NDAs. In the two years since stepping down as CEO, it is estimated that Wexner has made an additional $2 billion.
Victoria's Secret: Angels and Demons is now streaming on Hulu.