Warning: This article contains mention of domestic violence and assault, which may be hard for some to read.

In the book, which includes a mix of poetry and prose, Anderson discusses everything from facing childhood trauma, to her early Playboy career, her marriages to Tommy Lee and Kid Rock, and her passion for activism. She told NPR she was inspired to write the memoir, which reportedly started out as a 60-page poem, as a way of reclaiming her own story.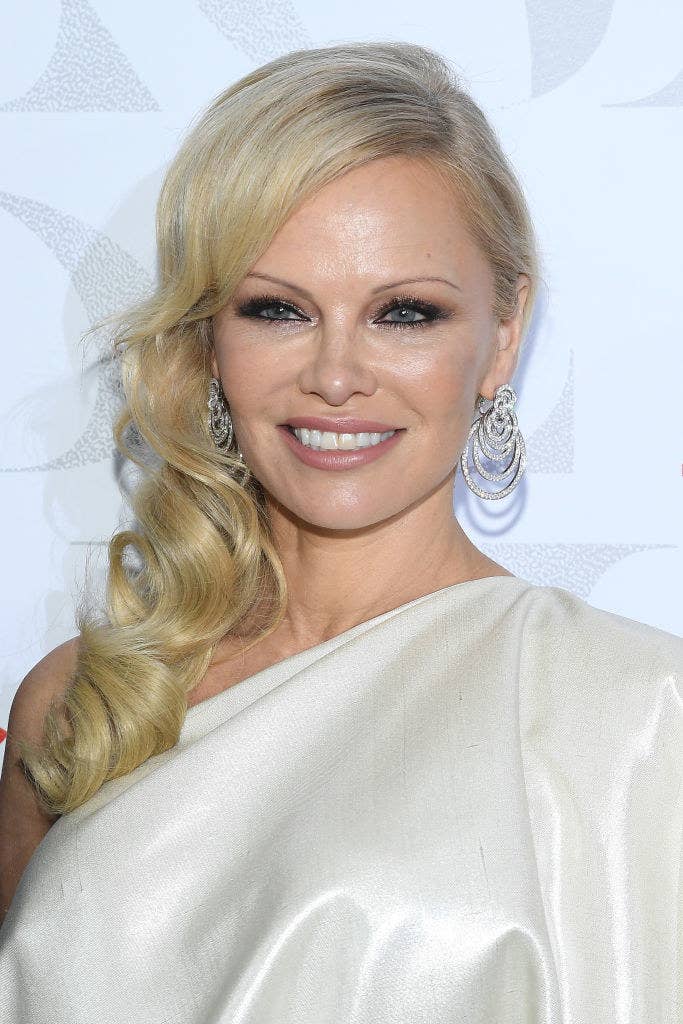 Here are 23 details Anderson revealed in Love, Pamela:
1.
Pamela opened the book by discussing her childhood in Canada. She wrote that her parents, who had her when they were teenagers, were the "local Bonnie and Clyde," describing her mother as being "everything to her" while calling her father a "notorious bad boy." Pamela wrote that their relationship was "passionate," which often translated into huge fights. In one poetry excerpt, Pamela wrote that she wondered if she and her younger brother Gerry were "the problem" in her parents' relationship.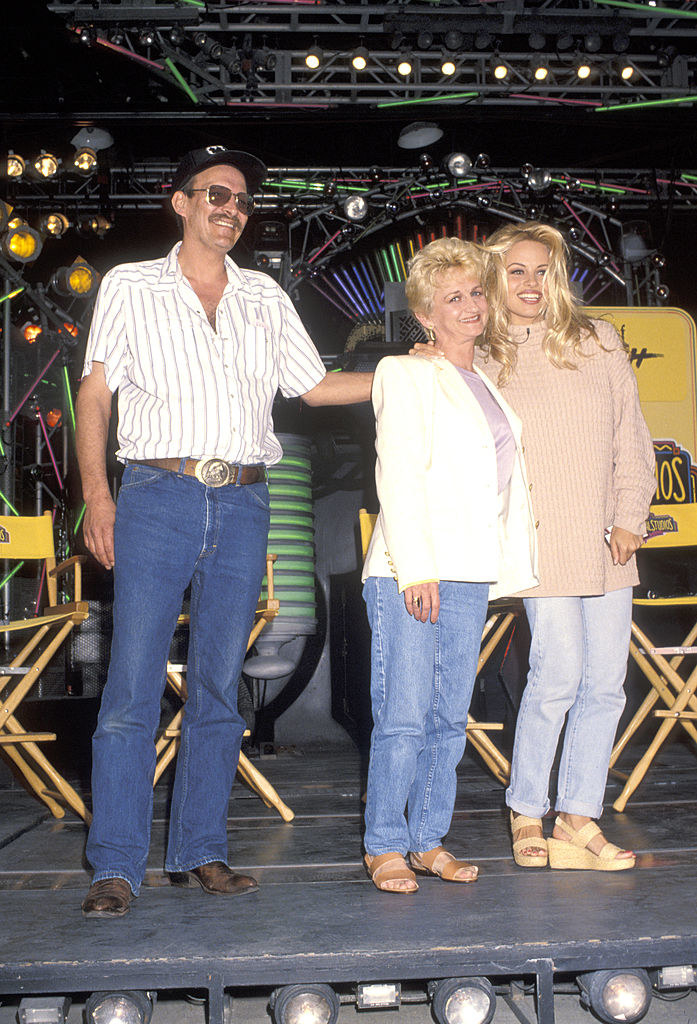 Throughout Pamela's childhood, her mother left her father several times. However, Pamela wrote that one instance "felt more real." Her mother moved Pamela and Gerry into a welfare apartment with her, but after about a year, Pamela said her parents reconciled. She wrote that she could tell her mother felt a "sense of relief" after getting back together with Pamela's father, although she said that as their family life became more stabilized, Pamela realized she "wasn't comfortable being comfortable."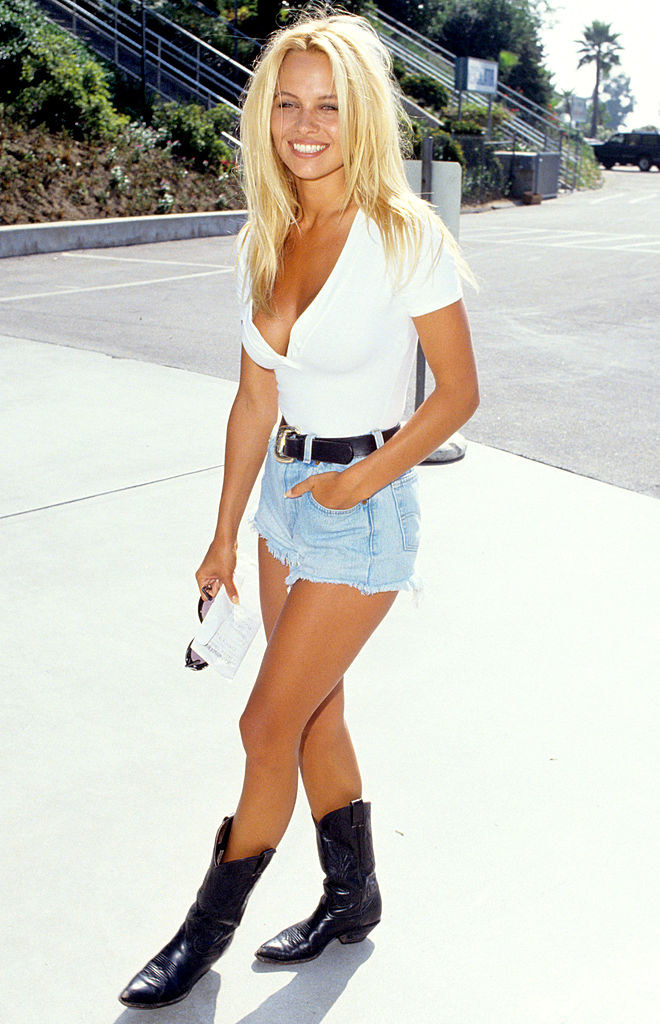 2.
Pamela said that she was sexually abused by a female babysitter as a child. She wrote that the babysitter forced Pamela to "play weird games on her body." She said that the babysitter threatened her not to tell anyone, adding that the babysitter would often bring Pamela gifts to ensure that her parents wouldn't be suspicious of what was going on. Pamela wrote that she would often wish that the babysitter would die. When the babysitter was later killed in a car accident, Pamela said she believed that she had "killed her with my magical mind." Although the babysitter was no longer around to threaten Pamela, she still never told her parents about the inappropriate behavior and instead said she "pushed it away."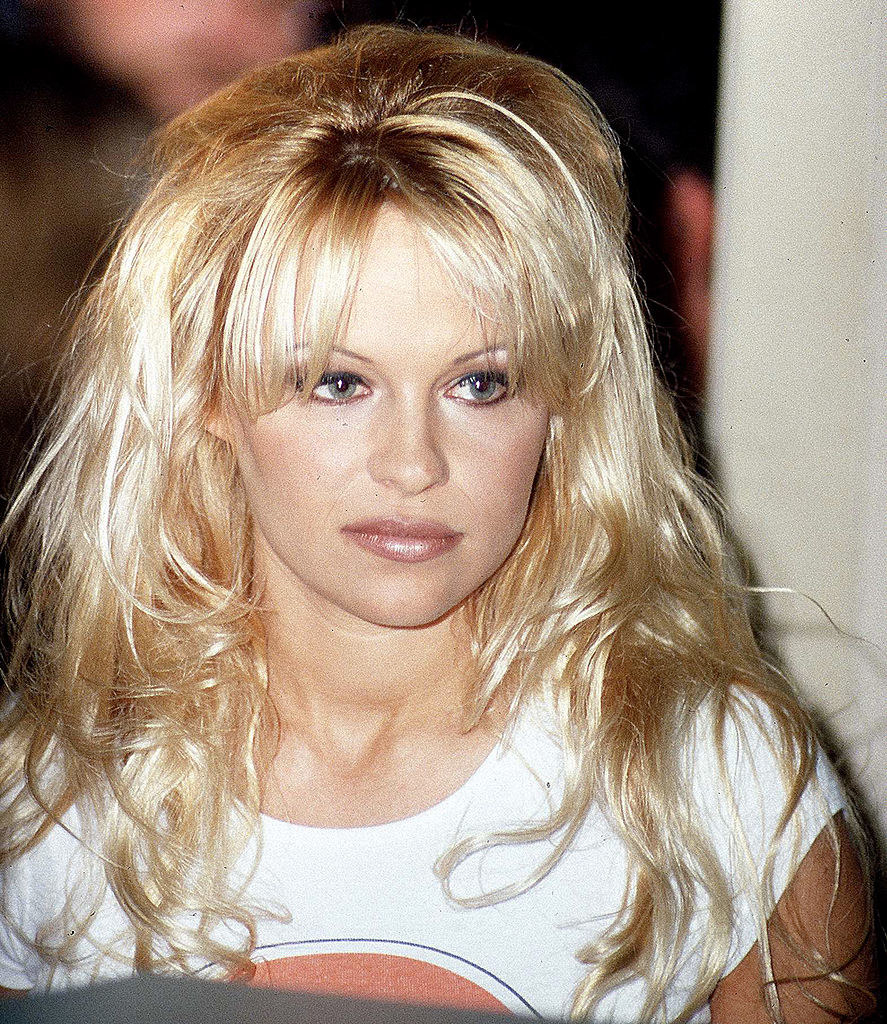 3.
Pamela said that while she was not very girly, her friends would persuade her to wear makeup and meet up with older boys. She wrote that when she was about 12 or 13, she went to an older boy's apartment with a friend, where she said she was raped. She wrote she was "in shock" and felt like her "life was evaporating" as she tried to keep what happened a secret from her family. In order to distract herself, Pamela wrote that she began throwing herself into her schoolwork and extracurriculars.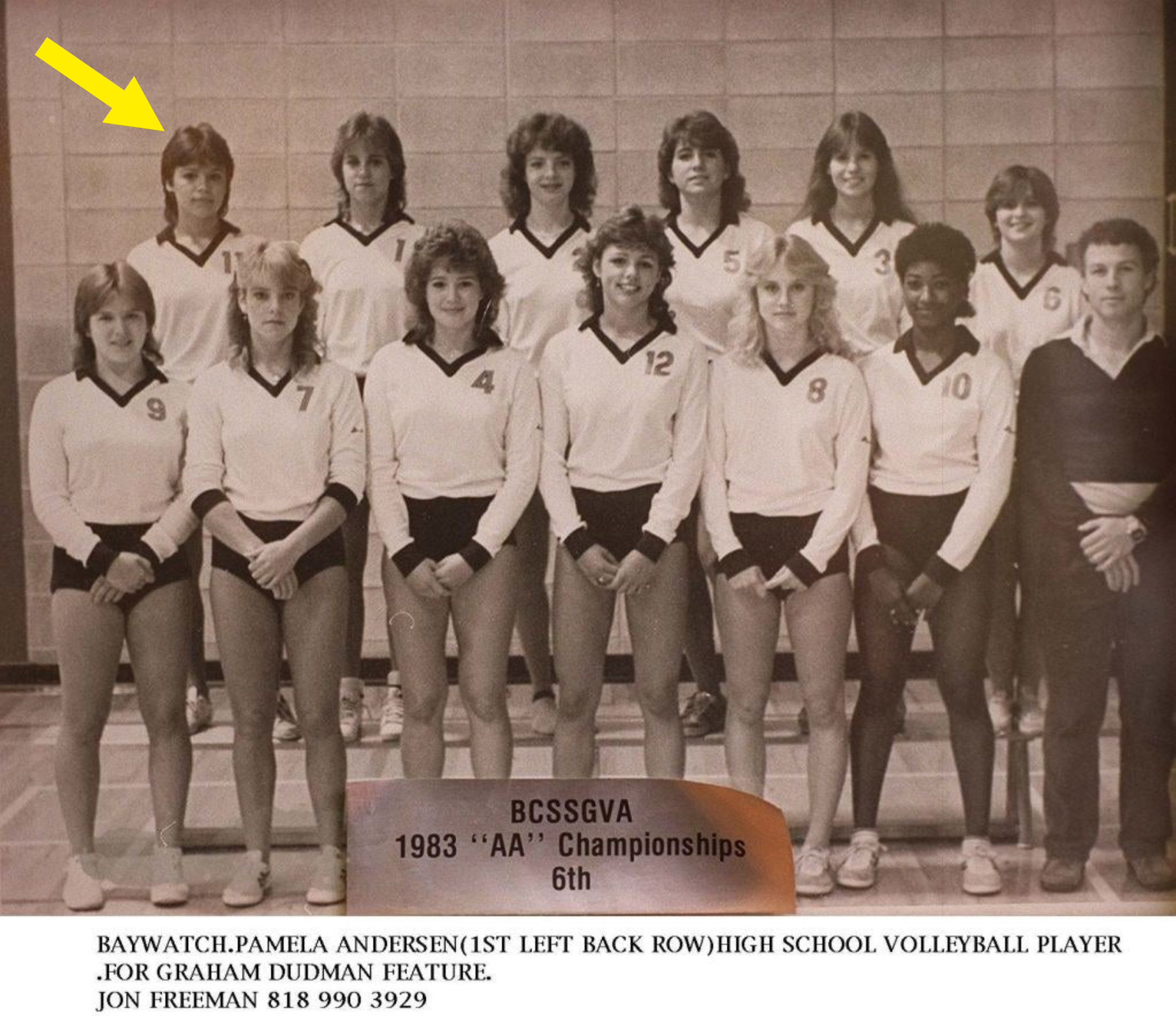 4.
In high school, Pamela wrote that she had "one serious boyfriend" who she called Boogieman Jack. She wrote that he was a bad boy and said that he often would cut her down in an attempt to "erode my confidence." Pamela detailed one night where Jack began kicking her while he was driving, until he eventually forced her out of the car. Although she said she tried to sneak into her house, her father noticed that she looked upset and allegedly went to Jack's house to confront him. From this point, she said she noticed that "most of my boyfriends were bad — and progressively got worse" and said she began to wonder if she was the problem.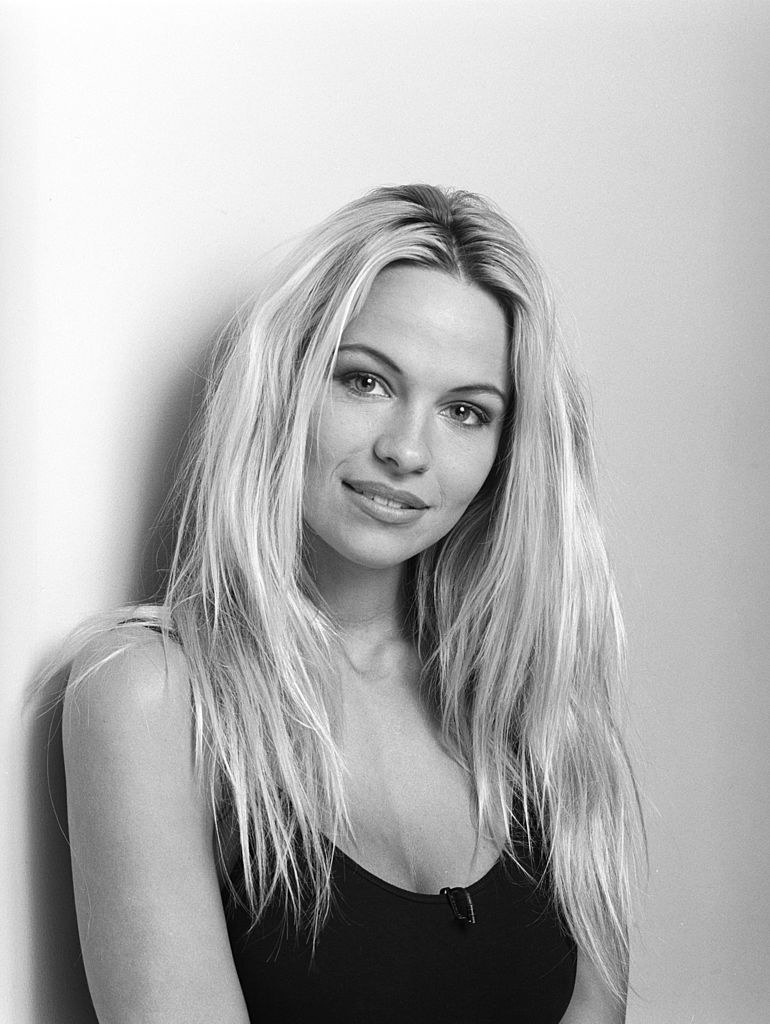 5.
After graduating from high school, Pamela said she didn't consider college at all, adding that she had never known anyone who had gone to college. Instead, she said she moved out of her parents' house and into her own apartment. She wrote that she was motivated to leave because her father was still abusing her mother, but by this point, she realized that "my mom didn't want to be rescued." Although she said she frequently witnessed her father's abuse, Pamela wrote that she loved him for "all of his perfect imperfections," adding that he grew up in an abusive home and that was "what he was taught." Anderson confirmed that her parents are still together in her Netflix documentary. BuzzFeed reached out to Anderson's parents through her team for comment.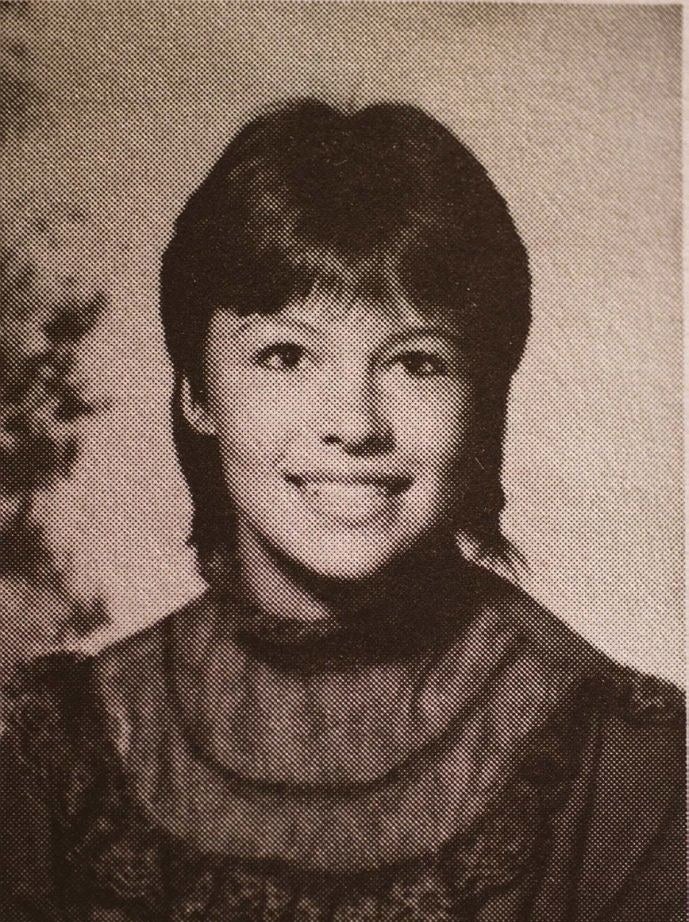 6.
After another altercation with her high school boyfriend Jack outside of the home she shared with friends, Pamela said she decided to move to Vancouver for a fresh start. In Vancouver, Pamela got a job working in the tanning salon at a fitness center, where she said she began to frequently tan and take aerobics classes. She wrote that she was "sexualized so young, that I skipped the promiscuity phase" and instead was seeking out her own "fairy tale, true love story."
Pamela wrote that she met a man named Mike at the gym and soon began working as a secretary at his photo studio. Mike eventually proposed to Pamela, and she said yes, writing that she had "always wanted to be a fiancée." She wrote that their relationship was very sexual in nature, in part because she "didn't have anything normal to compare it to." She said that this period of experimentation helped her overcome shyness and build confidence. It eventually backfired on Pamela after Mike broke up with her for "being too sexual to be trusted." She later learned that Mike was having an affair with a married aspiring Playboy model.
7.
Pamela said she was discovered at a Canadian football game after being featured on the Jumbotron. She wrote that when she saw herself on screen, it was initially "jarring" because she said she thought she looked old and ugly, until she realized that the crowd was cheering for her. From that point, she wrote that she became known as the "Blue Zone Girl" and the team began using her picture in Monday night football ads. Suddenly, she said she was asked to model and appear in commercials for other local businesses. At this point, she said she realized that "you could actually make a living this way."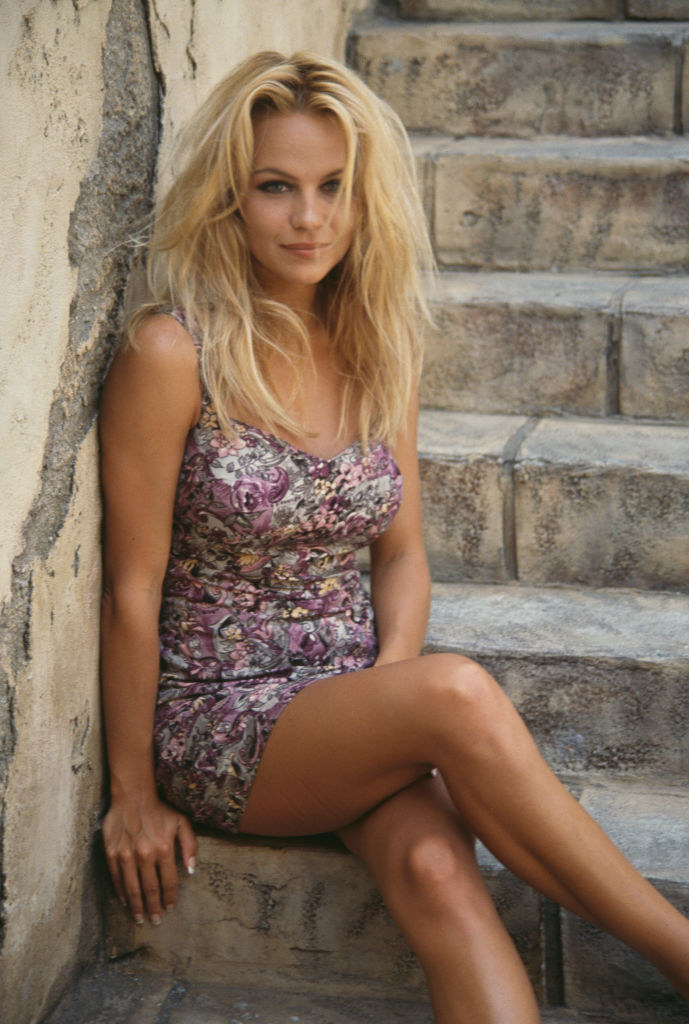 Around this time, Pamela wrote that she and Mike were in the middle of a fight when the phone rang. It was Playboy photo editor Marilyn Grabowski inviting Pamela to come to Los Angeles for a test photo shoot for the magazine's October 1989 cover. After learning that it wasn't a guaranteed cover, Pamela said she hung up the phone, writing, "I didn't want to say yes to a maybe." Marilyn called back moments later and told Pamela that the offer was legitimate, and Pamela accepted. She wrote that she told them she needed to leave Vancouver as soon as possible because she was scared of what Mike might do to her, revealing that Playboy was eager to help her leave because they allegedly saw similarities in Pamela's story and that of Dorothy Stratten, a Playmate who had been killed by her husband.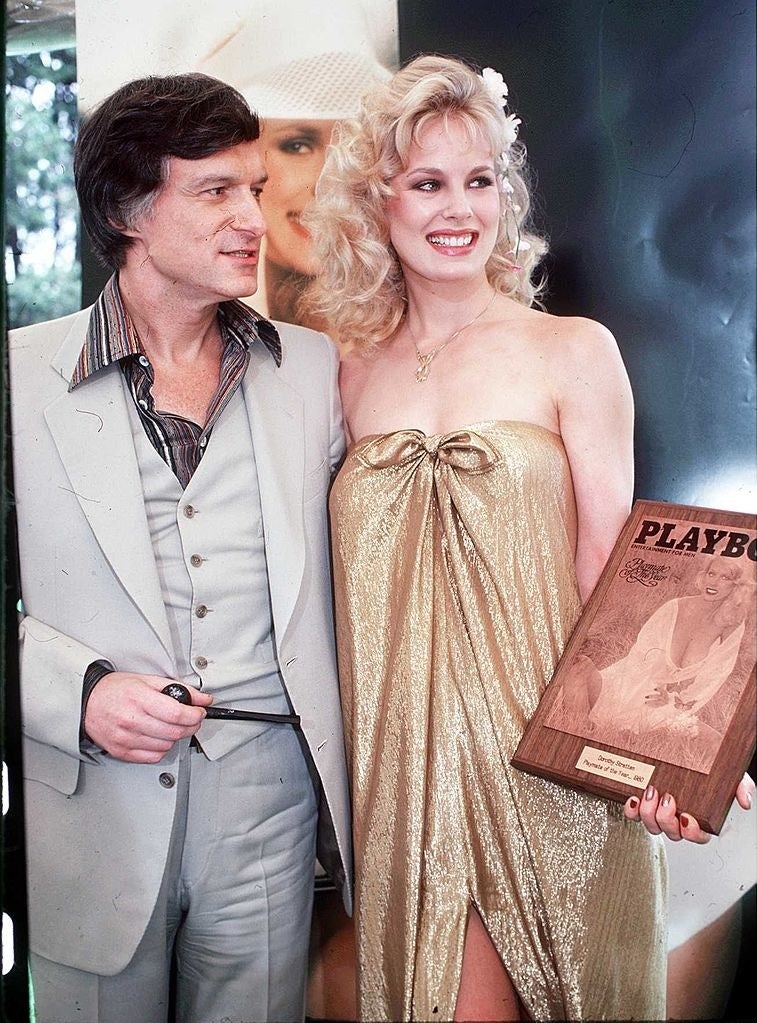 8.
Pamela wrote that her first day in Los Angeles "would color me for the rest of my life." She was invited to watch a Mike Tyson fight at the Playboy Mansion, which she compared to "Disneyland, without the fireworks." Pamela said she met Hugh Hefner for the first time that night. She wrote that Hefner told her they would take care of her there, an assurance she said "felt like the epitome of chivalry." Pamela said she took Hefner aback when she saw a Salvador Dali painting in the mansion and began going on about her appreciation of Dali's artwork. She said from this point, she sensed that Hefner "could tell I was different."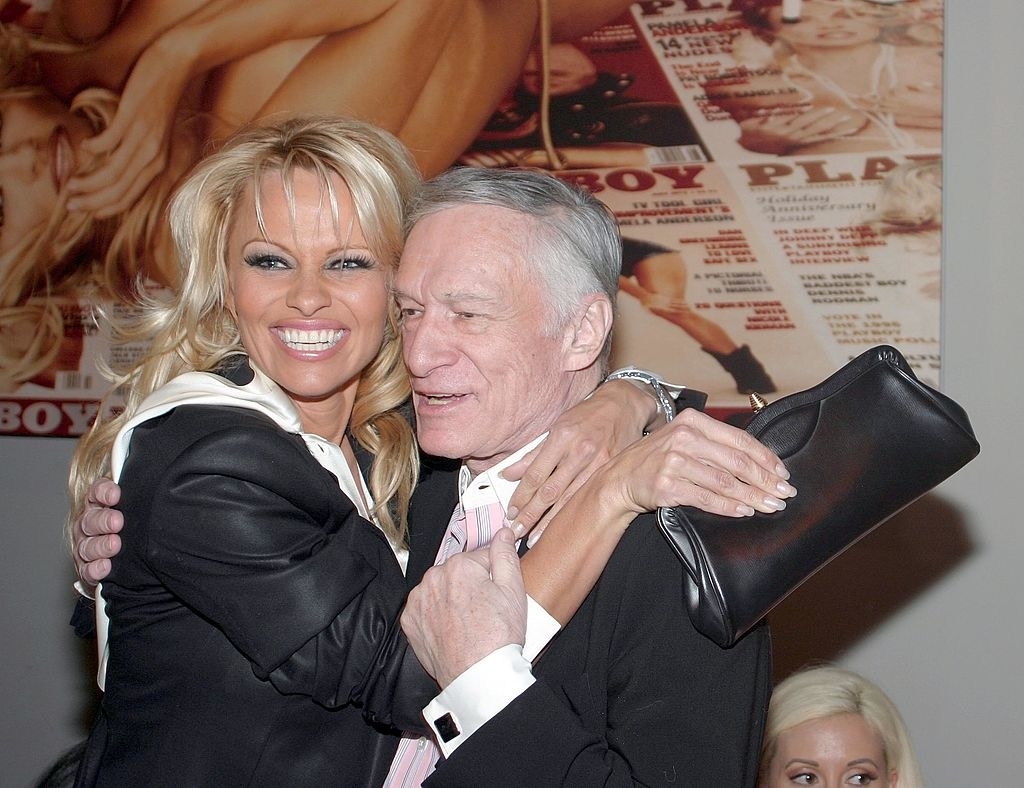 On the day of her Playboy shoot, Pamela said she noticed the pictures of other models on the walls and began to think "what the hell was I doing there?" Pamela compared the shoot to Alice In Wonderland, writing that she felt like she had gone through "a porthole to another universe." During the shoot, she told the crew about her family and her relationship with Mike and said she was sure her "unconscious cry for help" was being relayed to Hefner, adding that from that moment, "Playboy was my family." Later that night, she said she was asked to stay in Los Angeles and work as a Playmate.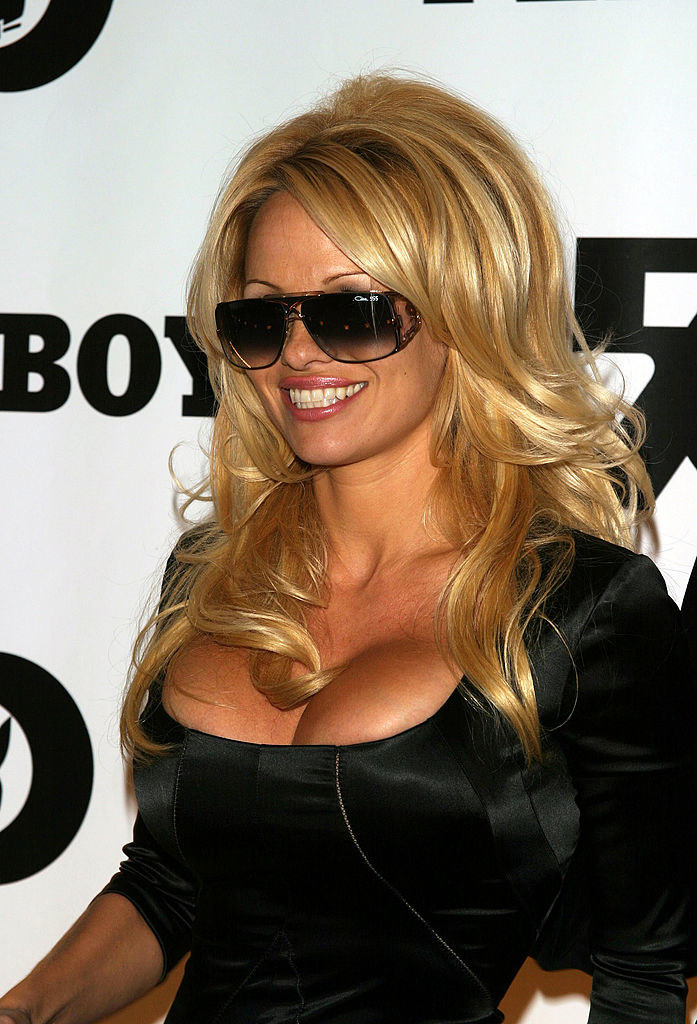 9.
In one of the poetry excerpts in the memoir, Pamela wrote that her Playboy career gave some people "the impetus…to treat me without respect," but added that it was "an honor and a privilege," "empowering," and "helped me in ways I could never articulate." Pamela said that while life as a Playmate could be seen as scandalous, she believed Hefner was the only person who "could pull this off like a gentleman and get away with it." Despite the way Hefner was able to curate a "beautiful and sensual chaos," Pamela wrote that appearances in other cities could sometimes be dangerous, recalling one instance when a man allegedly offered her $10,000 to get in a hot tub with him. Pamela said she would often tell Hefner about these offers, which led to the other Playmates calling her a "tattletale," because they liked the extra income.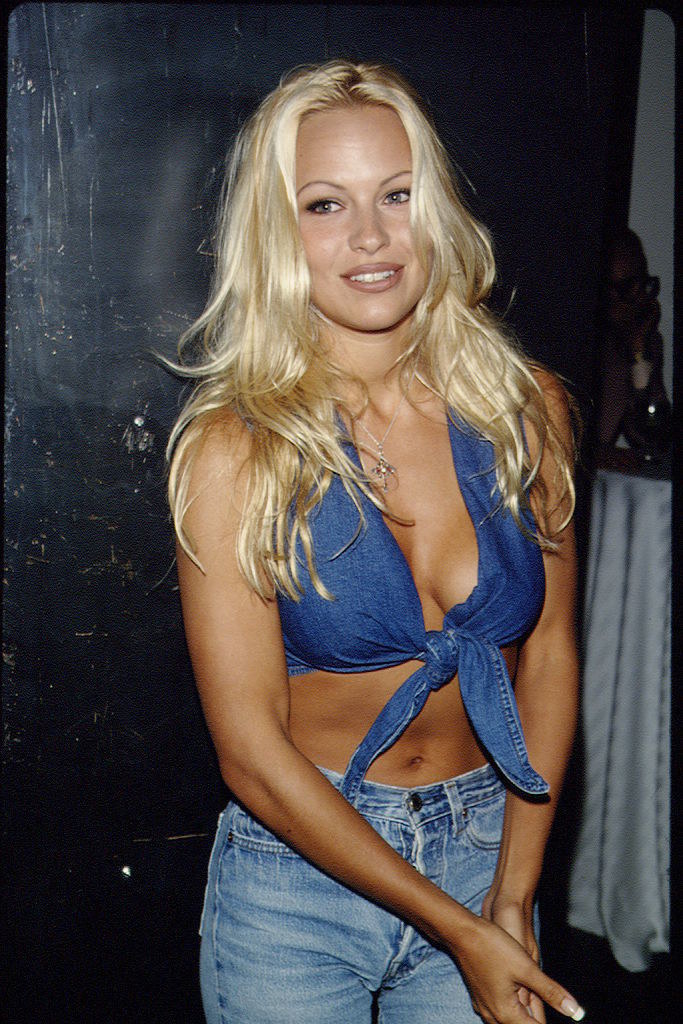 10.
During Pamela's first visit to the Playboy Mansion, she said Jon Peters, a well-known film producer, took an interest in her. After he learned that she was becoming a Playmate, she said that he begged her not to do it. Pamela said that Peters eventually convinced her to move to Bel Air, where he would frequently send expensive gifts to her house, an experience she compared to Pretty Woman. When actor Mario Van Peebles brought her home after a date, Pamela said he told her to pack her bags and leave because he was worried about Peters taking advantage of her. Although she didn't leave, she took what Van Peebles said to heart and said she told Peters that she was "uncomfortable" with what their relationship had become.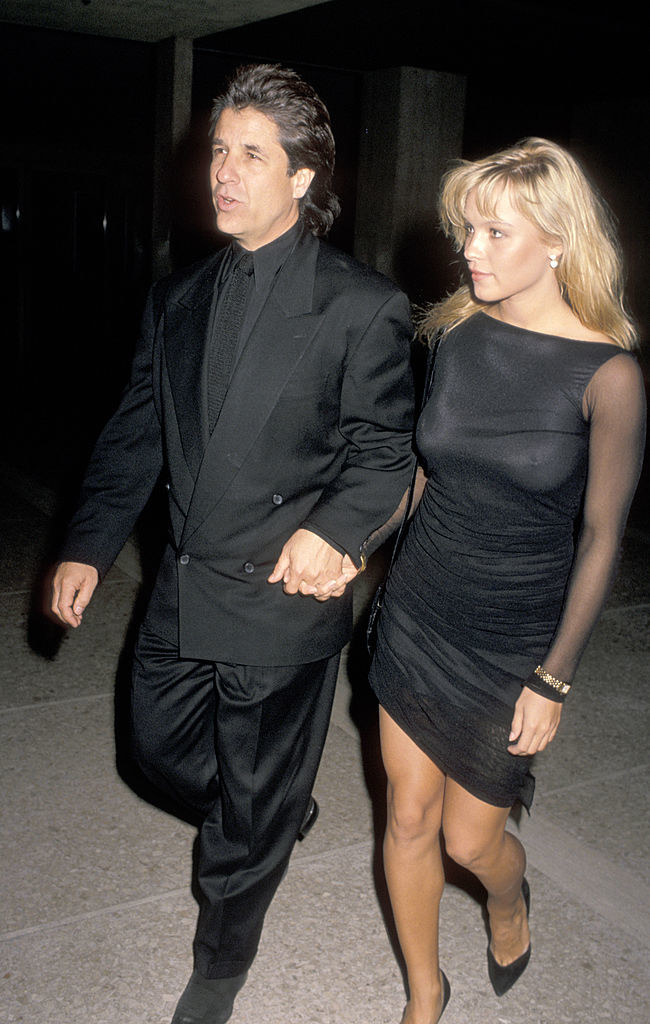 Despite her reservations, she said Peters was able to distract her by asking her to plan a dinner party, during which she said Peters put her "on display" and made her "the star of the show." Pamela said he continued to charm her by flying her mom out to Los Angeles to visit. During the trip, Pamela said that Peters continually told her mother that he and Pamela were in love, which made her realize that she "couldn't do it [with Peters] any longer," a move her mother seemed to support. Soon, Pamela said she moved into her own apartment, where she realized she "had nothing left but my self-respect."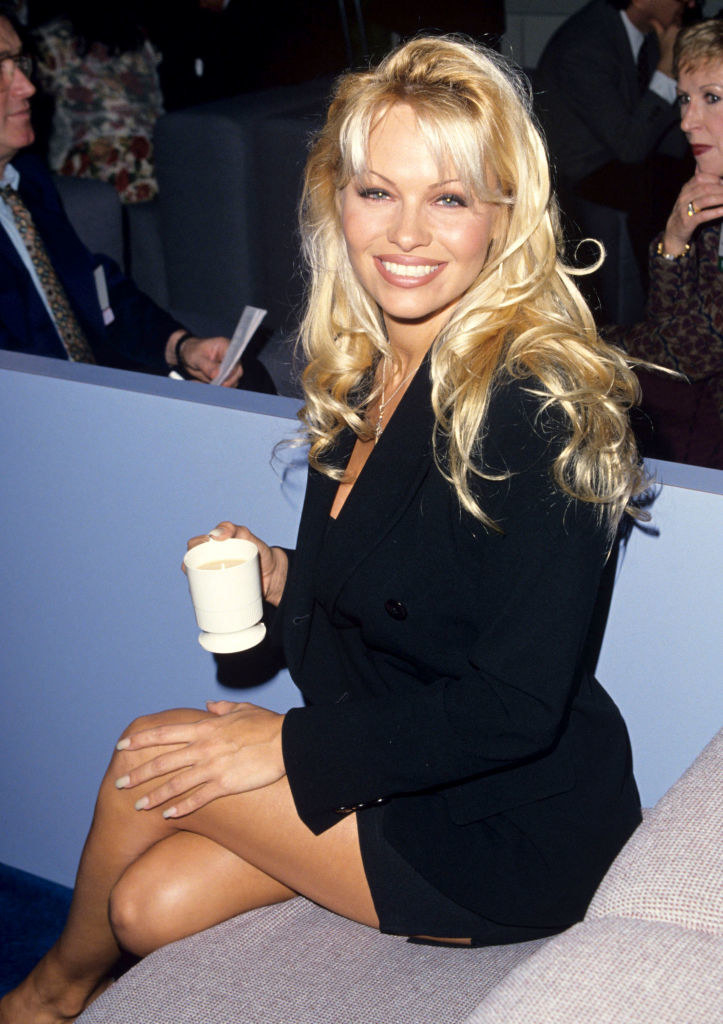 Pamela said that as her relationship with Peters grew, she was also expected to expand her Playboy duties. Pamela said that the way she posed, like "a wild woman" who "let the shyness creep in," was "exactly what Playboy wanted." Soon, Pamela wrote that Hefner referred to her as "the DNA of Playboy." She said that Hefner asked her to cohost a new version of Playboy After Dark with him and also revealed that Hefner chose to personally break the news to her that she wouldn't be named Playmate of the Year because the company decided they needed to select an American model due to the ongoing Gulf War.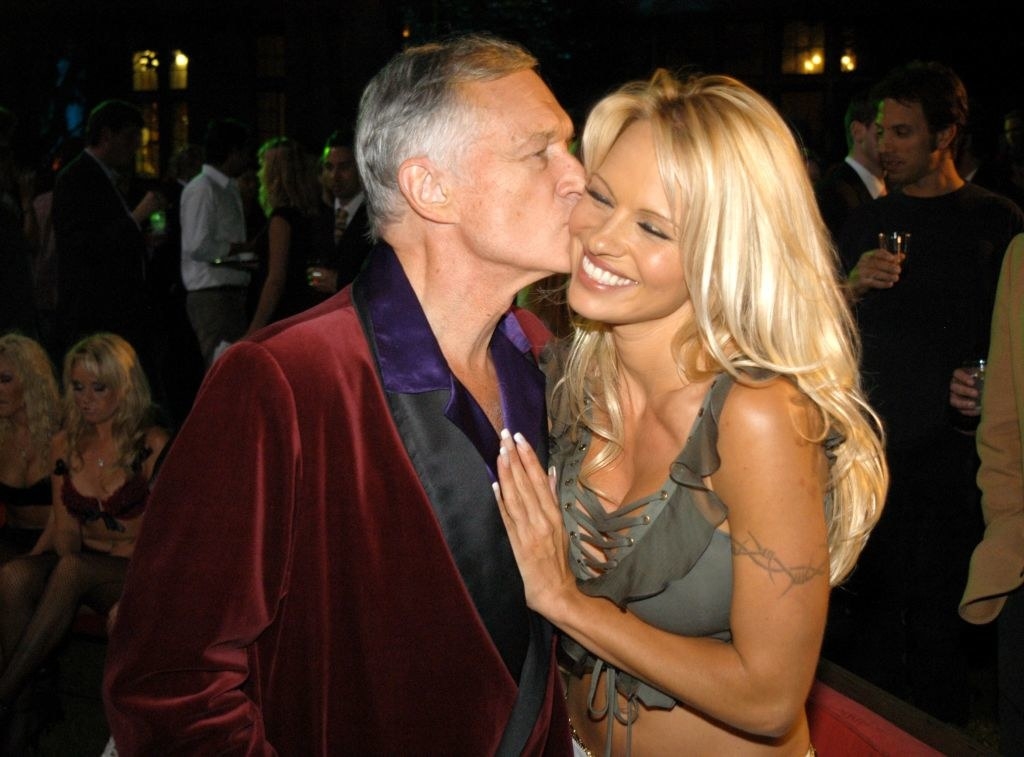 11.
Pamela said that the bathrooms in the Playboy Mansion were "cleverly designed," allowing guests to bring others in for "a little extra fun." She recalled going into one of the powder rooms, where she claimed she saw Jack Nicholson "giggling and kissing" two women. Pamela alleged that she made eye contact with Nicholson in the mirror, after which he winked and said, "Thanks, dear." She said she doesn't feel bad about telling the story, because Nicholson himself has reportedly told it several times. Pamela also said that she once saw Nicholson years later at a dinner party, where he asked if she recalled how they met and flashed her "a mischievous smile."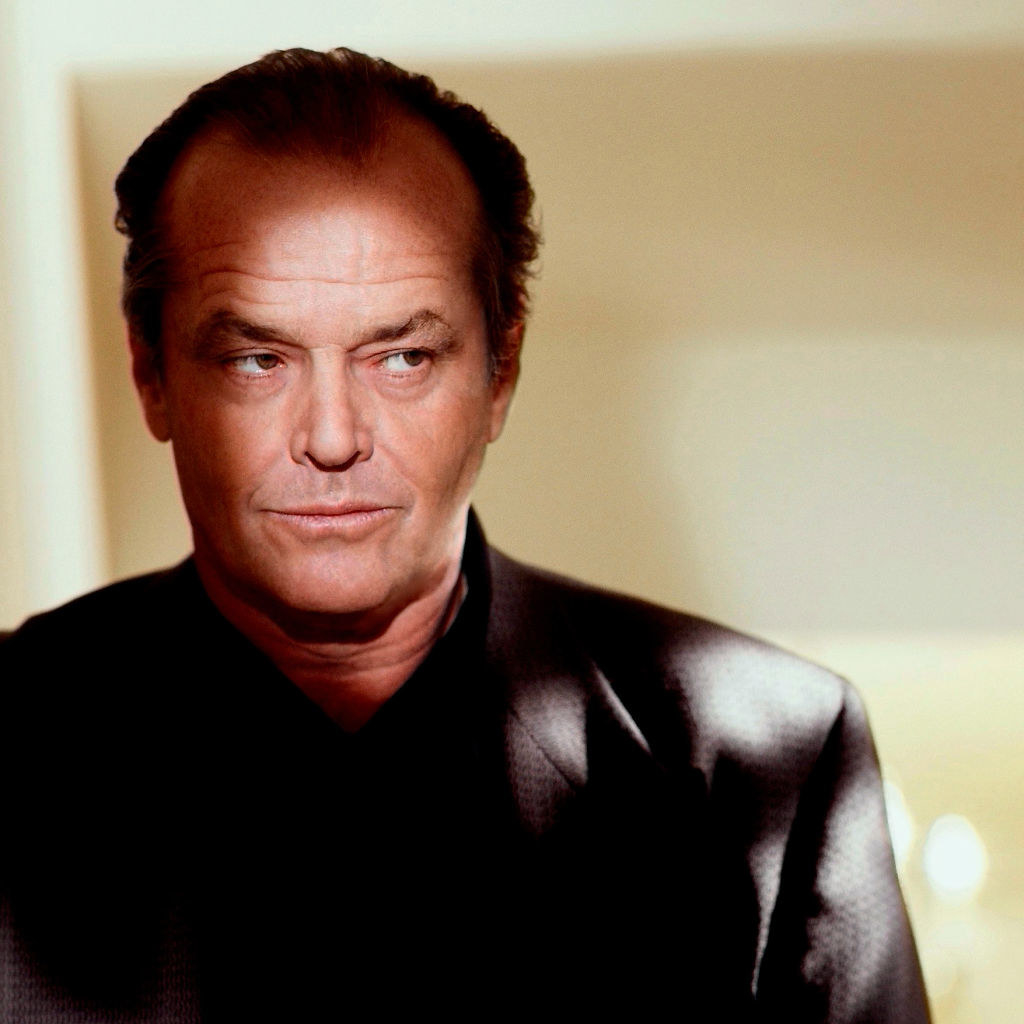 12.
After her first Playboy cover was released, Pamela said that casting directors for movie and TV projects began calling the Playboy Mansion. She finally agreed to a cameo on Married… with Children and wrote that when she was leaving set, she was approached to audition for Home Improvement, where she landed the role of Lisa the Tool Time Girl. She had the same line in every episode of the show, which quickly became a smash hit.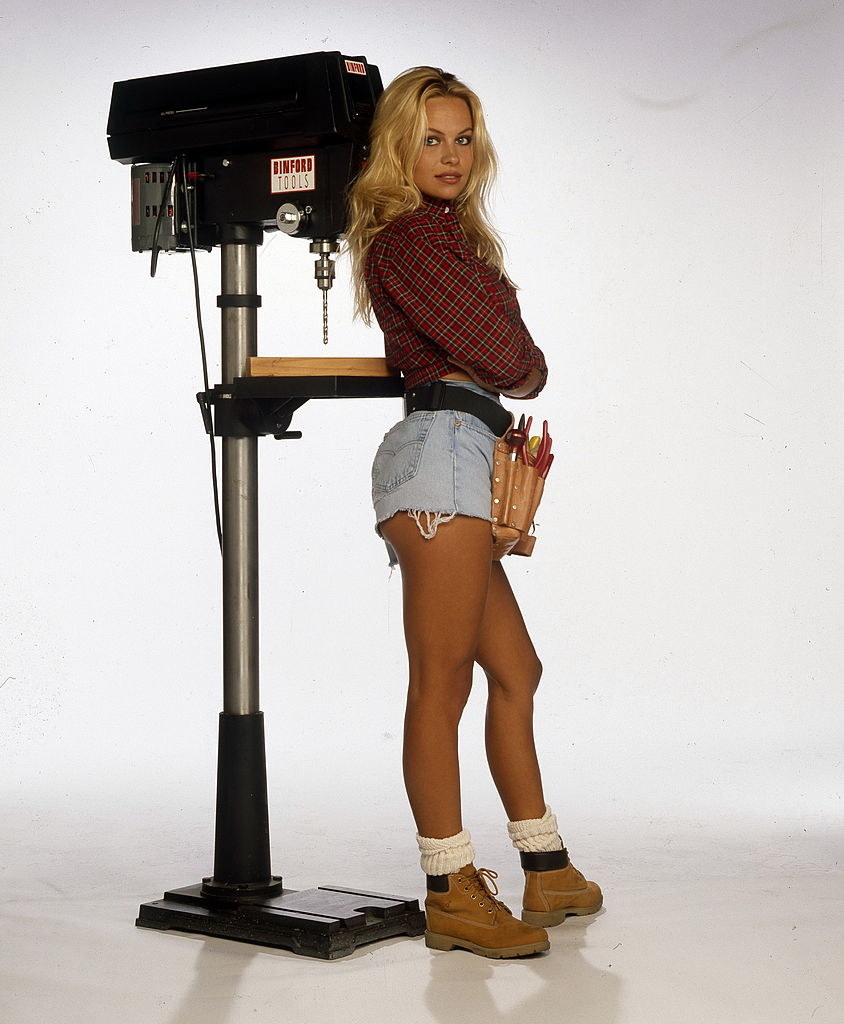 On Pamela's first day working on Home Improvement, she alleged that Tim Allen, who starred on the sitcom, opened his robe and flashed her, claiming he was naked underneath. She said he told her "it was only fair, because he had seen me naked" and wanted to get "even." Pamela added that this was one of the many times people felt like "they knew me enough to make absolute fools out of themselves." Allen has since denied the claim.
13.
Pamela revealed that she initially rejected an offer to audition for Baywatch. She wrote that she finally relented to their calls after her then-boyfriend, David Charvet, was also invited to audition. When she arrived, she said they instantly gave her the part. Pamela began to work with the producers to develop her character, Casey Jean, who she called "a true reflection" of herself. Pamela wrote that she was eventually forced to decide between working on Home Improvement or Baywatch. Although she said Baywatch paid less, she wrote that her decision was rooted in what would be best for her "quality of life," adding that she ultimately chose Baywatch because she enjoyed the physicality of the role and loved how it allowed her to be outside by the ocean.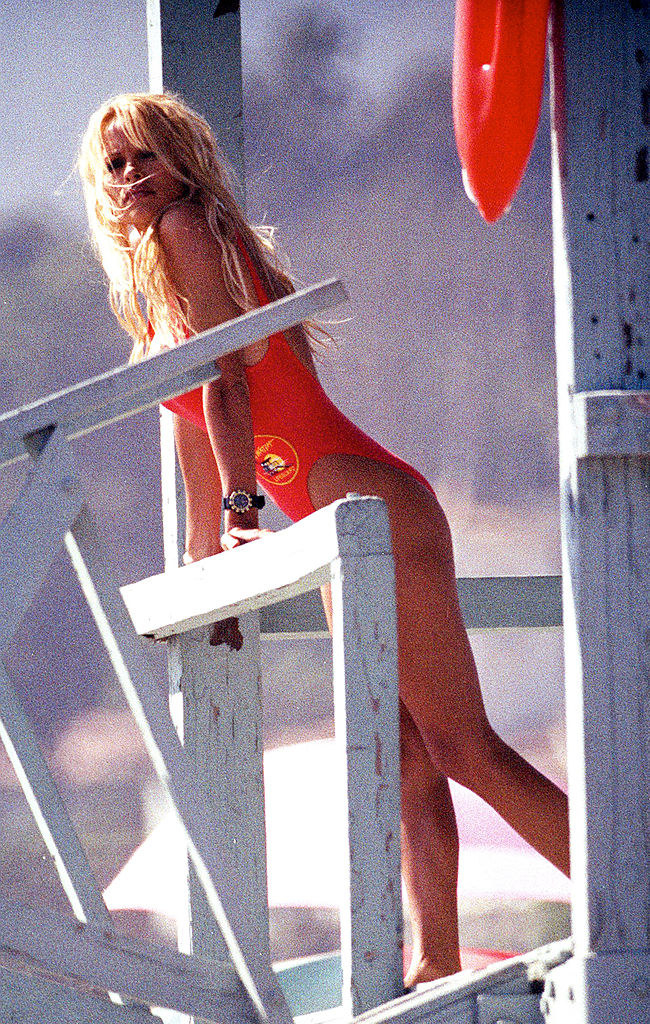 Baywatch immediately became a huge hit. She said that her time on the show felt like "a blur." By the show's fourth season, Pamela said she was the highest-paid actress, adding that many international broadcasters would only purchase the episodes she appeared in, creating "Pamela clauses" in their contracts. The Barbie doll based on her character became a bestseller, although Pamela said she didn't see any financial gain from the use of her image because "it all happened so fast" that she didn't seek out proper representation.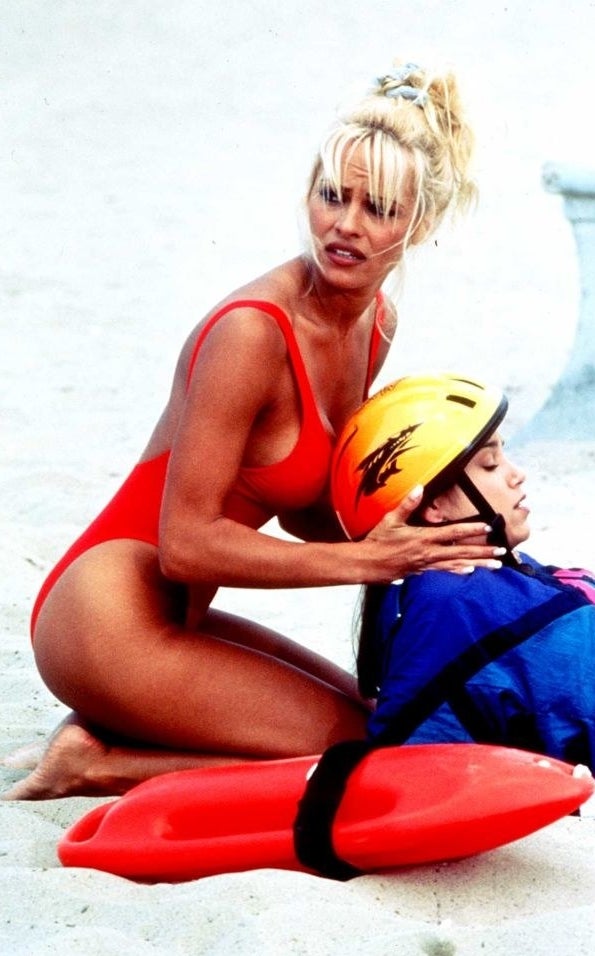 14.
Pamela revealed that John F. Kennedy Jr. approached her to appear on the first cover of his magazine, George. Although she wasn't available for the first cover, she eventually posed for the magazine, "stark naked, hiding behind an American flag." Kennedy wasn't able to make it to the shoot, but Pamela said he called to apologize for his absence. While on the phone, Pamela said she was "embarrassingly giddy" and called the exchange her "most embarrassing moment." She added that Kennedy allegedly tried to call her again, but she didn't answer because she felt he was "way out of my league."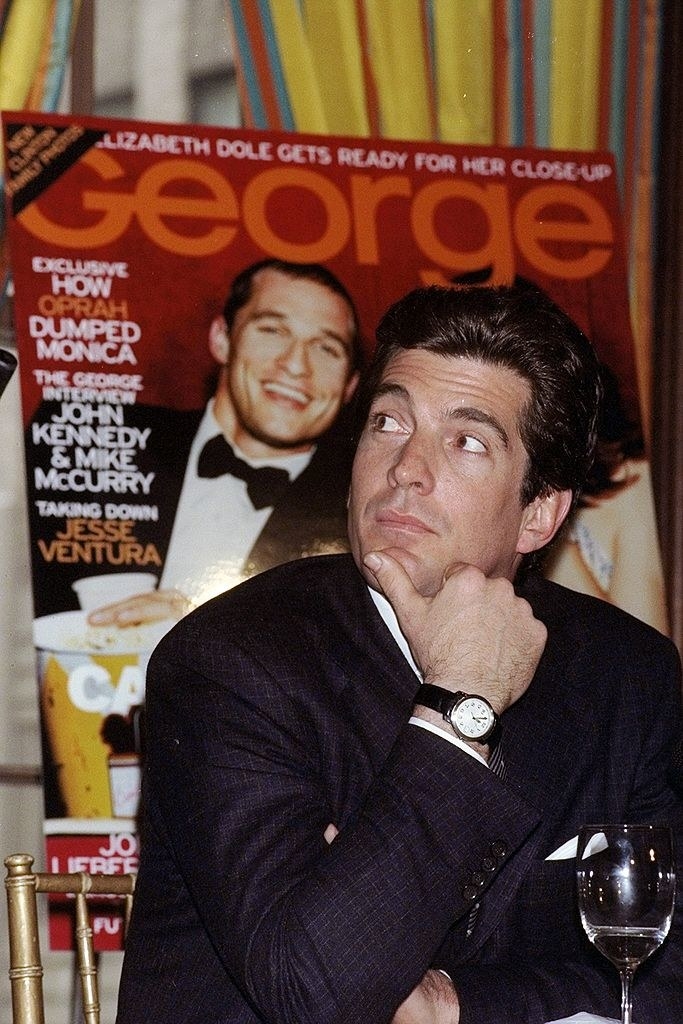 15.
As Pamela's fame grew, she said she felt the need to share the attention she was getting "with something more meaningful." Throughout the book, Pamela writes extensively about her love of animals and shared that she decided to contact PETA to figure out how she could promote animal activism. They eventually decided on a billboard campaign in Times Square and also started a letter-writing campaign to influential people. She called her continued work with PETA a "great, worldwide success" and eventually broadened her activism to include environmental causes.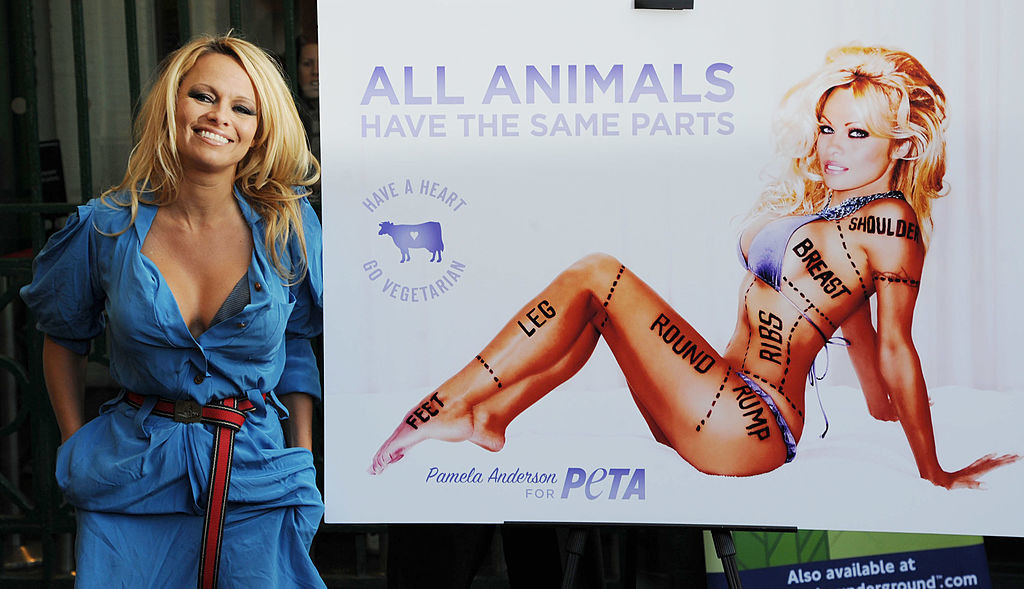 16.
Pamela wrote that she was "ready for anything" when she met Tommy Lee on New Year's Eve at a bar that she co-owned. She said she sent everyone in the VIP a free shot, but wrote that Tommy thought she only sent it to him, so he came up and licked the side of her face. Pamela's best friend Melanie reportedly warned her to not get close to Tommy and rebuffed his attempts to get Pamela's number. "I've never felt such a force of nature or pull of gravity," she wrote about their initial connection. The next day, Pamela said Tommy called her hotel, and she promised him they could spend 24 hours together, which never came to fruition.
Although their initial meeting didn't go anywhere, Pamela wrote that she "had a funny feeling…that he'd find me somewhere, somehow, some way." A few months later, she said Tommy called her. Pamela wrote that she told him she was going to Mexico for work and said he insisted that he was coming. When she got to Mexico, she said she told security not to let him in, but finally relented on the last night of the trip. Pamela wrote that part of her hesitation came from her relationship with surfer Kelly Slater, who was allegedly embroiled in an on-again, off-again relationship with his ex-girlfriend.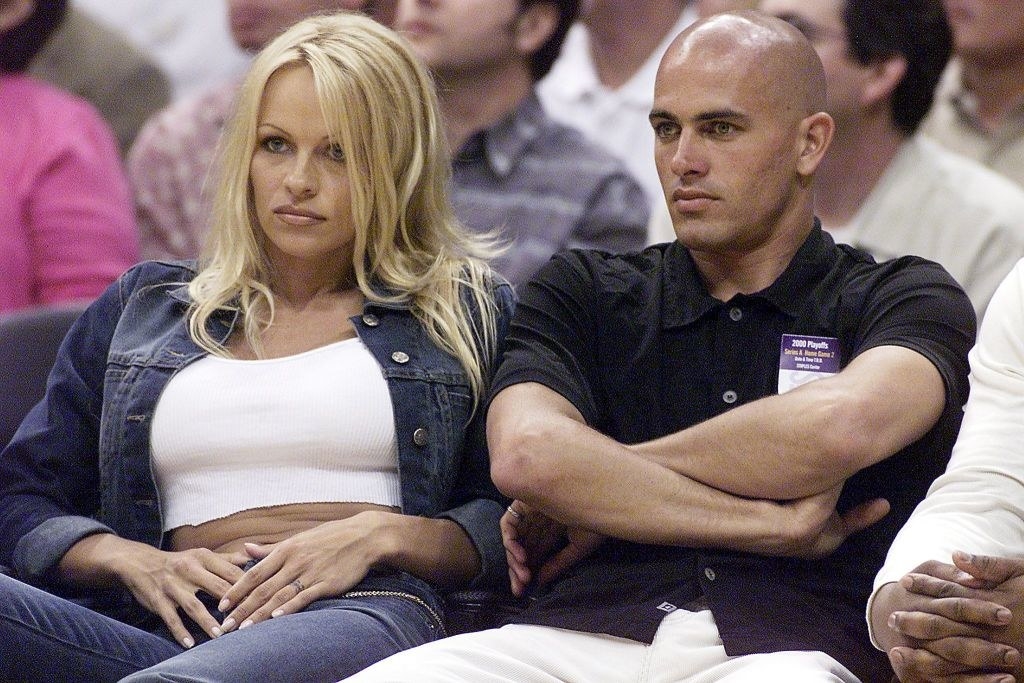 17.
On the first night they spent together, Pamela said Tommy thought they should get married. She said she agreed, and the next day, they got married on the beach. Pamela said that on the flight home from Mexico, the couple was "in heaven" as they started learning about each other's lives. When they landed, she wrote they were shocked to find the paparazzi waiting for them at the airport, until they realized that their wedding pictures had leaked. Pamela said Slater was her first phone call, followed by her mother, who was furious. "My decision to marry without my family present was definitely out of character," she wrote, adding that she was "lost in a sea of love."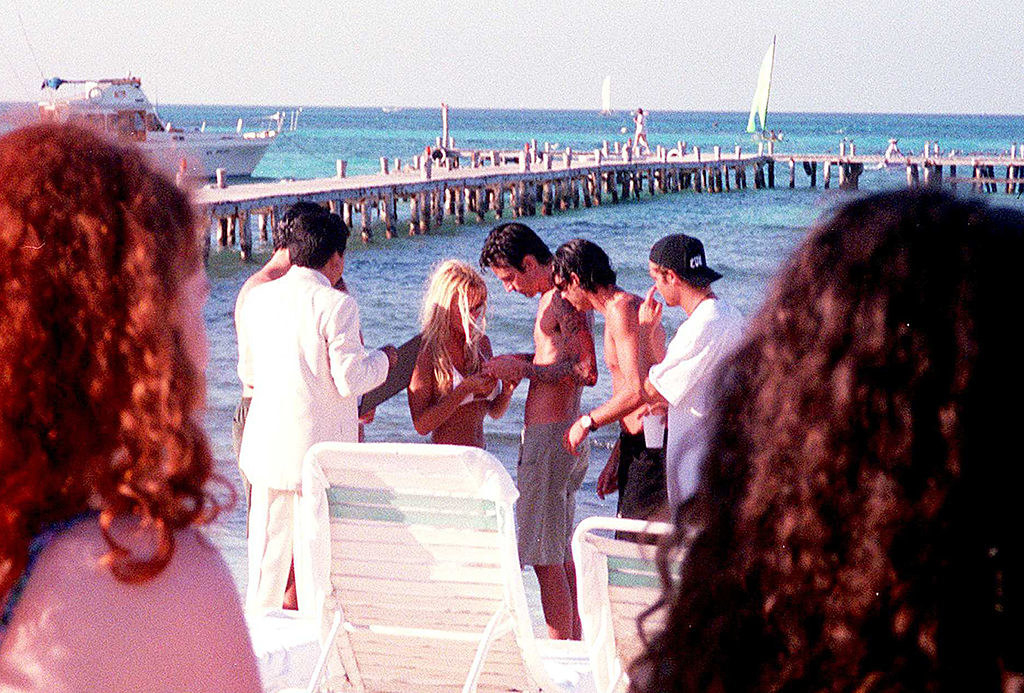 In the early days of their marriage, Pamela said she and Tommy's relationship felt very "John Lennon and Yoko Ono," adding that they had "no doubt…we were meant to be." Although they were happy, Pamela wrote that it "was hard to live a normal life," citing constant intrusions by the paparazzi. She said Tommy began spending a lot of time with her at work, which became a problem after he began demanding that scripts be altered so Pamela wouldn't interact with male costars. She wrote that at the time, she believed this type of behavior was "his showing me how much he loved me." It ultimately took a toll on Pamela, who wrote that she was in "a depth of despair."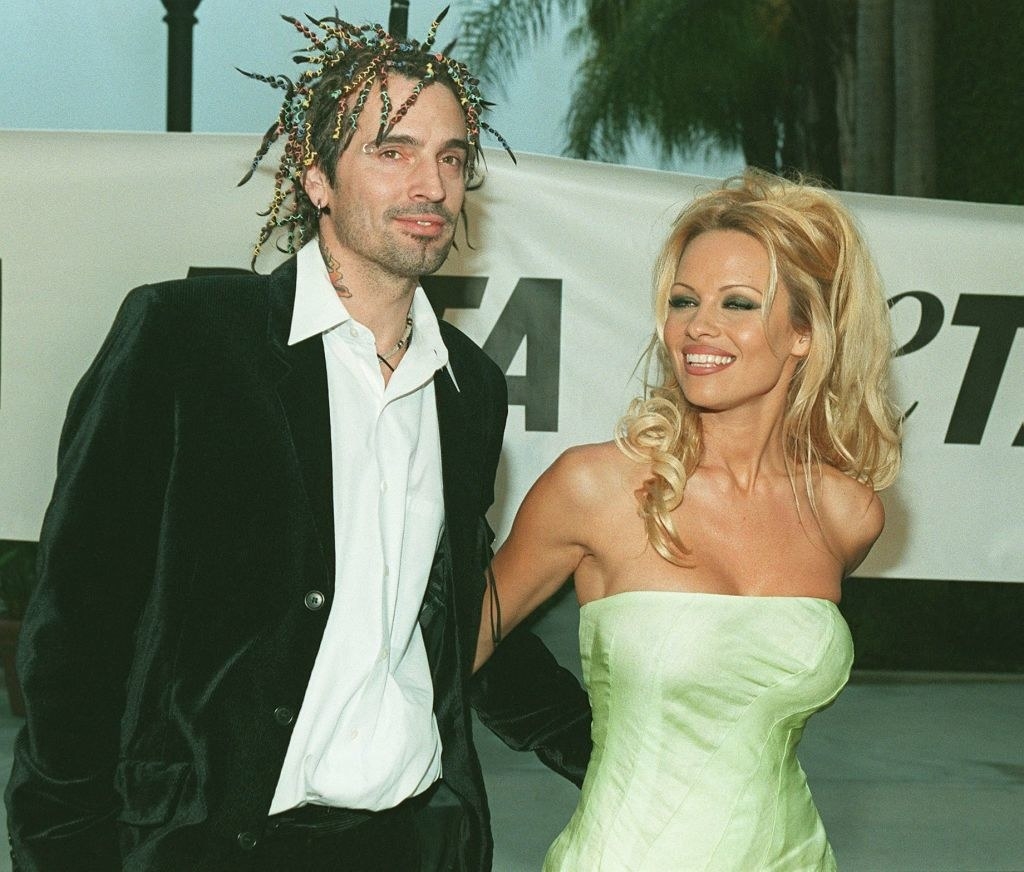 18.
Pamela writes at length about her children, Brandon and Dylan, who she called "the catalyst of everything good in my life." After experiencing a miscarriage that she said devastated her and Tommy, Pamela found out she was pregnant again several months later. "We treasured every pregnant moment," she wrote, adding that the pregnancy brought her and Tommy closer together than ever. After giving birth to their second child, Pamela said she decided to leave Baywatch because she "was content" with her family, adding "nothing else could hold my attention."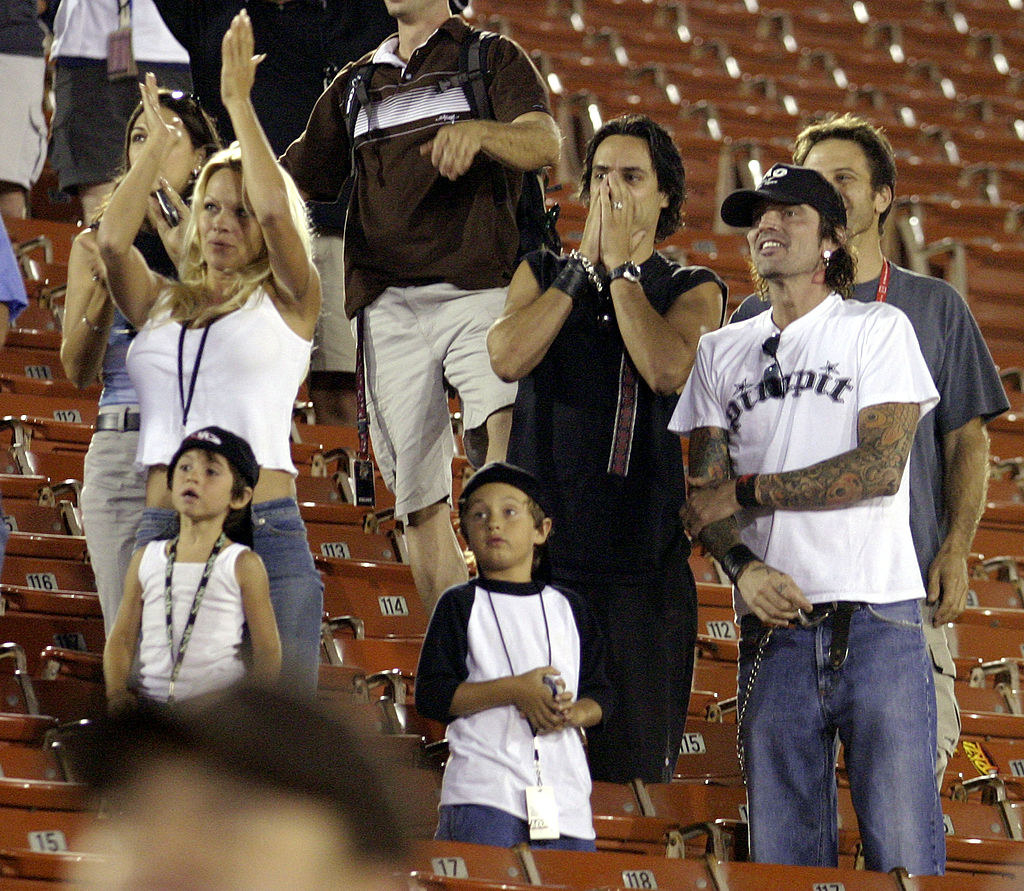 19.
Pamela wrote that she was seven months pregnant with Dylan when she and Tommy first realized that a safe had been stolen from their home. She wrote that he thought the missing safe was "a joke at first," until they realized that it could have been missing for months without them noticing. She said they couldn't remember everything that was stored in it. Shortly after they noticed the safe was gone, Pamela said the couple received a call from Penthouse founder Bob Guccione, who claimed he had a video of them having sex. Pamela wrote that they were in shock, adding "we had no memory of filming anything so crazy."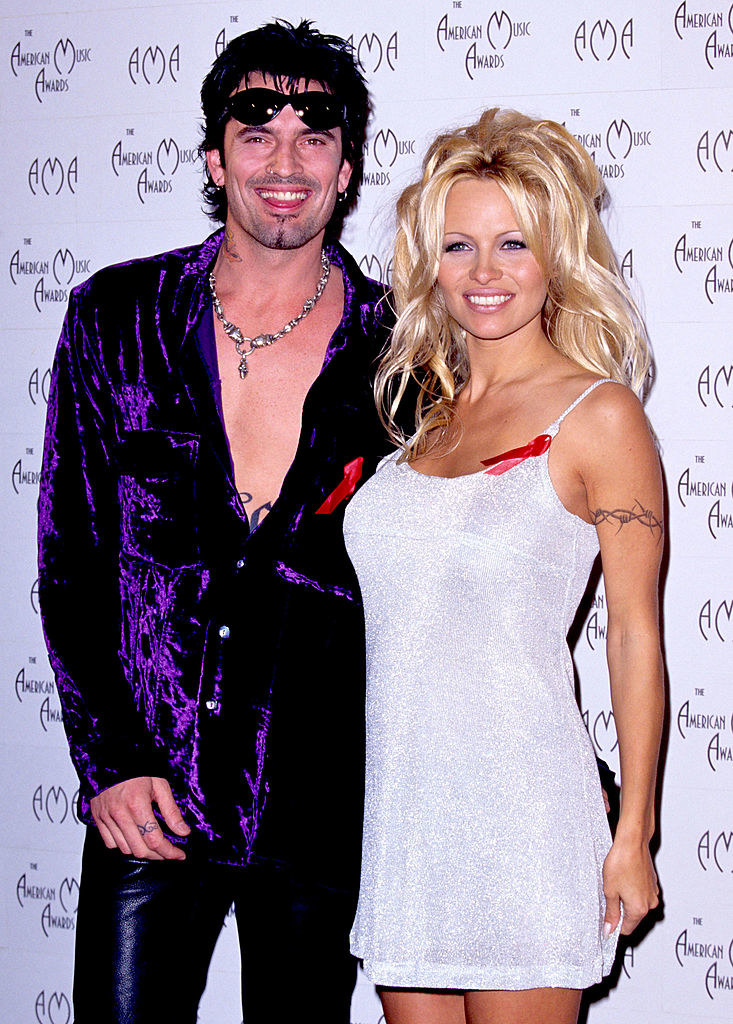 Soon, news of the tape began to spread. Pamela said she has "not watched it to this day," but wrote that Tommy did and told her that "it was nothing too bad — but bad enough to be hurtful to me." The couple decided to seek legal action, but had to be interviewed separately during their deposition. Pamela wrote that when she entered the room, there were naked photos of her everywhere, and she claimed that the lawyers told her she had "no right to privacy because I'd appeared in Playboy." She added that they asked her invasive questions about her sex life and suggested that she liked the attention the sex tape brought her.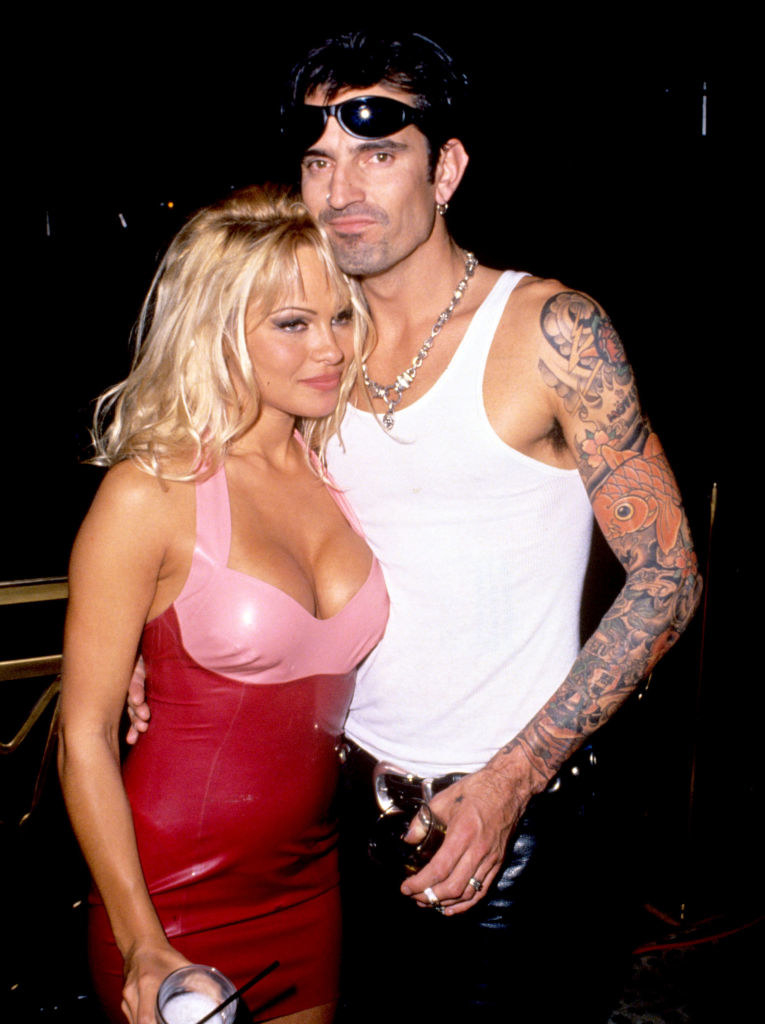 Pamela said she and Tommy eventually decided to drop the case because of the stress it brought them during her pregnancy. Although she wrote that they decided they were going to get through the situation with "grace and dignity," she said that it haunted them for years, adding that her sons were even bullied at school because of it years later. "Playboy was innocent…this was much harder on everyone," she wrote.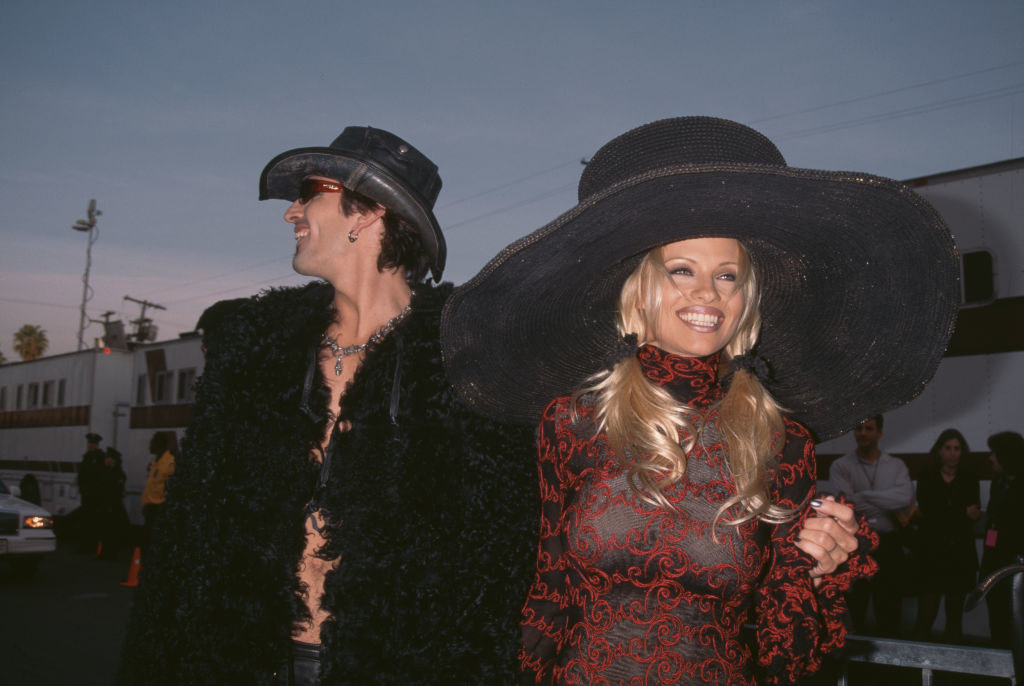 20.
Even as the media attention around the tape slowed, Pamela said the paparazzi were still incredibly interested in her and Tommy's lives. The constant intrusions began to take a toll on their relationship, and one night, Pamela said that Tommy threw her and Dylan, who was 7 weeks old, into a wall after she suggested that they call her parents to come help them with the children. "It was a Tommy I'd never seen," she wrote. She said she called 911 after Tommy took Brandon and ran out of the house with him. Tommy was eventually sent to jail. Pamela said she refused to see him, writing, "I still couldn't believe that the person I loved the most was capable of what had happened that night."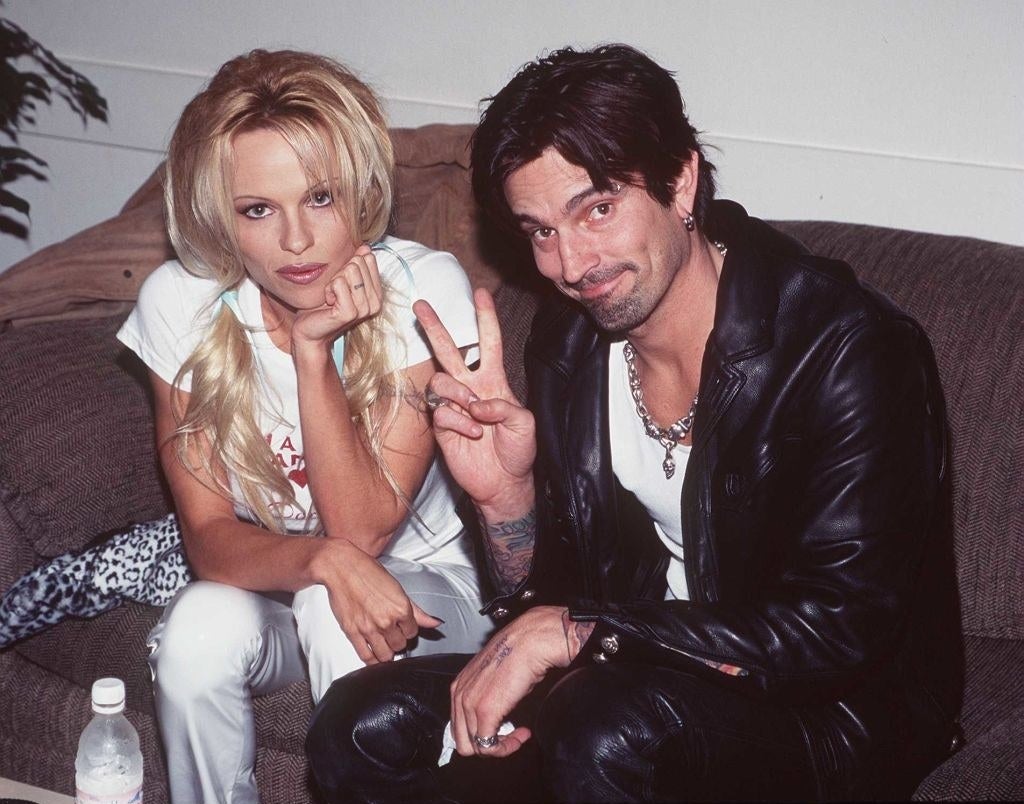 After Pamela and Tommy split, she said she "felt like a lost soul." Although she revealed that she and Tommy had a restraining order once he got out of jail, she said they would often break it, but added that their attempts at reconciliation didn't last long because "neither of us could forgive the other, deep down." Pamela said that her "relationship with Tommy may have been the only time I was ever truly in love" and wrote that she felt "like a failure" to her children for ending her marriage.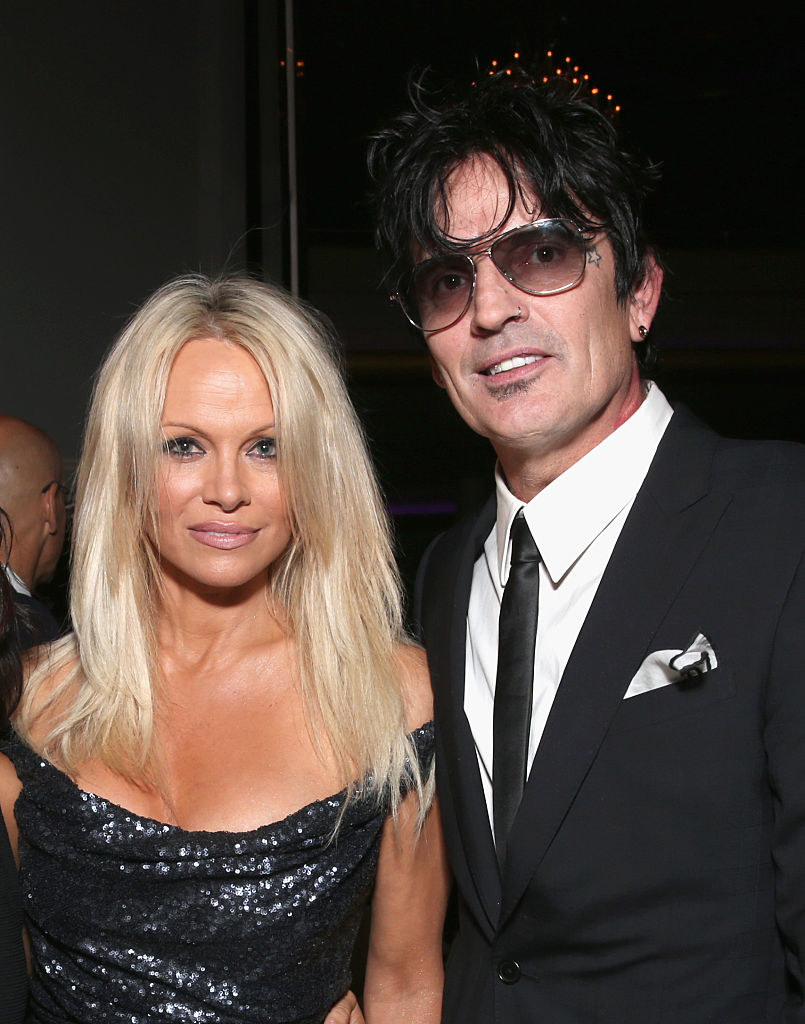 21.
In 2001, Pamela said she met Kid Rock at a charity concert. She said he called Tommy to tell him he wanted to marry Pamela, and Tommy reportedly responded that he'd "kill him" if he tried. Pamela said that Tommy's meddling interfered in her relationship with Kid Rock several times, but they eventually married in Saint-Tropez. Pamela said Kid Rock was great with her sons, because "he made a huge effort" to relate to them and give them fun experiences.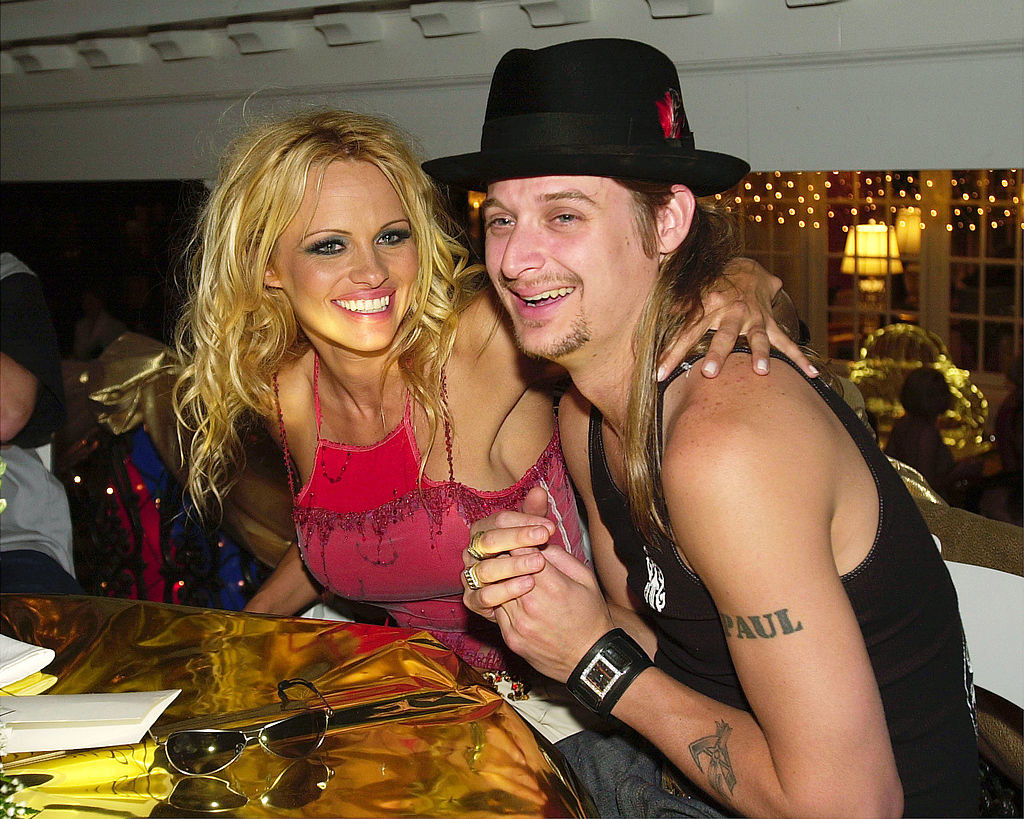 Their relationship came to an end after Pamela made a surprise cameo in Borat. She said she invited him to a private screening of the film and kept her appearance in it a surprise. When Pamela's scene, which made reference to her sex tape, came on, she said Kid Rock called her "a whore and worse." They broke up shortly after, and Pamela revealed that they do not keep in touch. Months later, Pamela said she was presenting an award at the MTV Video Awards, with both Kid Rock and Tommy in attendance. She wrote that tensions flared and they began punching each other during Alicia Keys' performance of "No One." Pamela said she believed it was a set-up, writing "MTV must have been thrilled."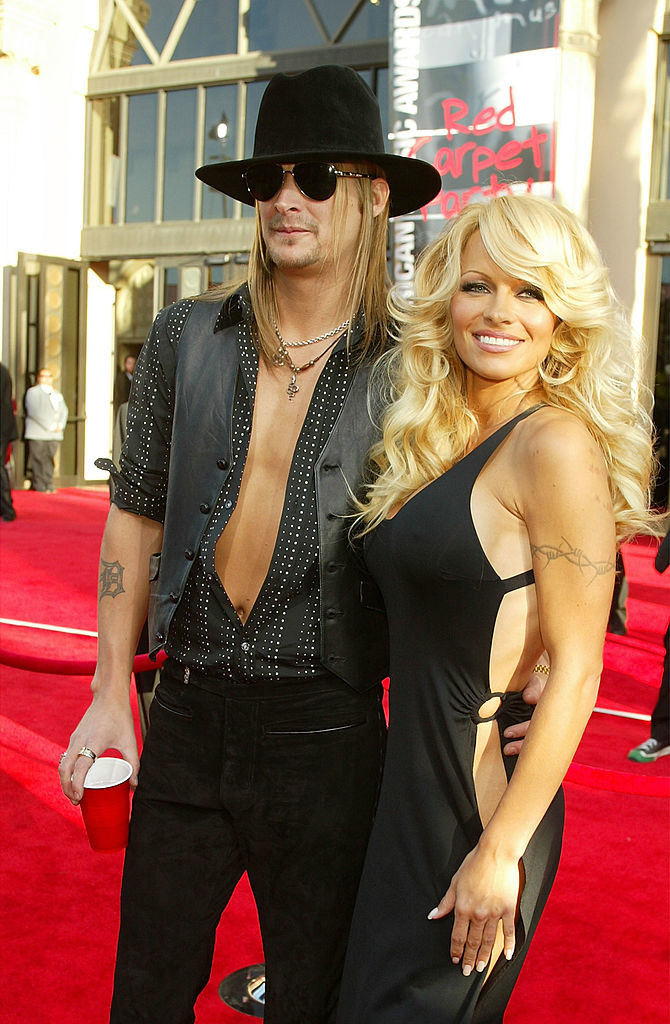 22.
Pamela revealed that she is close friends with Julian Assange, the founder of Wikileaks, writing that their friendship "has been invigorating, sexy, and funny." She said they were first introduced by fashion designer Vivienne Westwood. From there, Pamela wrote that she visited him at the Ecuadorian embassy in London and said that he "was intrigued by my perspective on global issues." One night, Pamela said they indulged in a bottle of mezcal and both fell asleep, which she joked probably "sent some tongues wagging." Assange requested that she was the first person to visit him at Belmarsh, a supermax prison in London. Pamela said she believes Assange is "wrongfully incarcerated" and has fought to get him out of prison.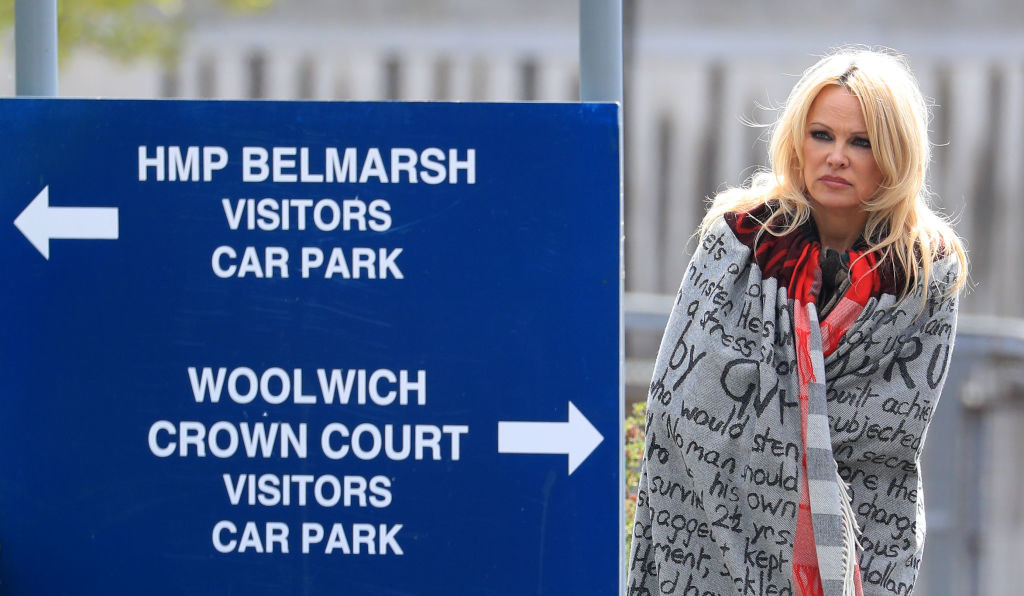 23.
And finally, in 2022, Pamela spent eight weeks playing Roxie in Chicago on Broadway. Pamela wrote that as rehearsals were set to begin, she was "afraid, burning, a frenzied feeling, manic." Coincidentally, this was not the first time Pamela had been offered the role of Roxie. She wrote that about a decade before, she was in talks to star in the musical, but just as she was about to accept the role, she realized it would take her away from her young sons. Although she said it was tough to leave behind such a dream role, she wrote "the universe ended up validating that good decision by bringing the opportunity back around." When the show began, Pamela wrote that it was "the best medicine, a godsend." She said that she felt incredibly safe when she was on stage, writing that when she was performing, "it was the only time in my life I thought of nothing else."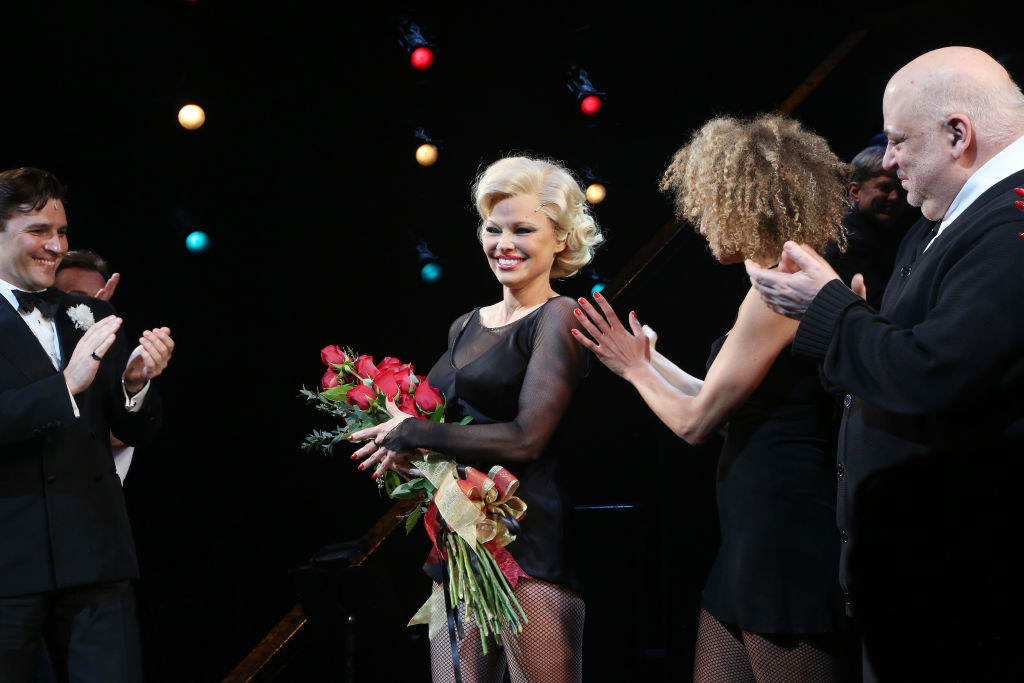 Love, Pamela is available now. Pamela: A Love Story, Anderson's new documentary, is also now available to stream on Netflix.
If you or someone you know is in immediate danger as a result of domestic violence, call 911. For anonymous, confidential help, you can call the 24/7 National Domestic Violence Hotline at 1-800-799-7233 (SAFE) or chat with an advocate via the website.
If you or someone you know has experienced sexual assault, you can call the National Sexual Assault Hotline at 1-800-656-HOPE, which routes the caller to their nearest sexual assault service provider. You can also search for your local center here.