The Oscars are looking for a host for the 2022 ceremonies.
It'll be the first time the show has had a host since 2018! Previous hosts have included celebs like Jimmy Kimmel, Chris Rock, and Hugh Jackman.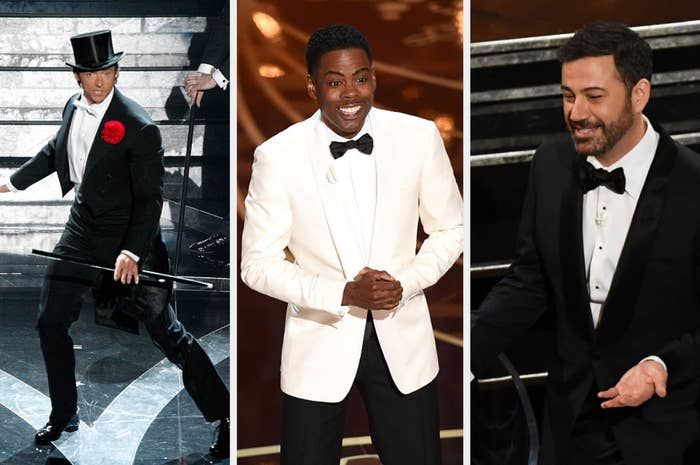 While there are lots of rumors that they've tapped either Tom Holland or Pete Davidson for the honor, nothing's official yet.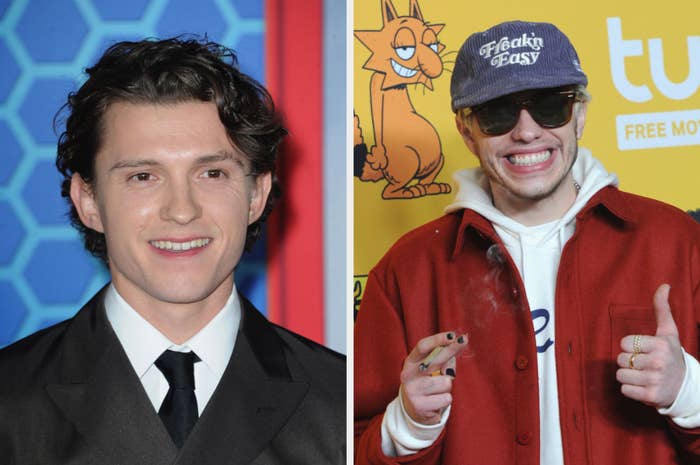 So, naturally, people have taken to Twitter to tell the Academy who they believe should nab the coveted gig.
And man, have they gotten creative with their picks!
From Jennifer Aniston in her camera-ready Morning Show role to the Nasonex bee, here are 20 of the funniest characters and celebs people think should host the 2022 Oscars:
1.
The iconic host of "Shut Up and Listen," Ms. Lilly Moscovitz from The Princess Diaries:
2.
The trio of Steve Martin, Martin Short, and Selena Gomez from Only Murders in the Building (in character, of course):
3.
The enormous (and tbh, very creepy) doll from Squid Game:
4.
Kendall Roy from Succession, because if he can't run Waystar Royco, then at least give him something:
5.
And if not Kendall, might we suggest Succession's power couple, Tom and Greg:
6.
This cohosting duo from season 2 of The Morning Show:
7.
The cast of It's Always Sunny in Philadelphia, in case the showrunners are going for a sarcastic vibe:
8.
The throat singing guy from Dune could give the ceremony an interesting musical edge:
9.
The Nasonex bee, who probably has a lot of TV experience from starring in all of those commercials:
10.
Kermit the Frog, who is clearly already prepping for the role in his tux:
11.
This duo from Pen15, because we all just want this show to live on forever:
12.
The lamb from Lamb:
13.
Not sure what kind of mood this pair from one of 2021's biggest memes would set, but I'd be interested:
14.
Fan favorites Elmo and Rocko, just to up the drama:
15.
The rather dapper Planters Peanuts man:
16.
Che Diaz, the controversial new character from And Just Like That...:
17.
This chipper pair from Barb and Star Go to Vista Del Mar:
18.
If it's Jason Derulo, somebody better make sure the set doesn't have any stairs:
19.
I'd be 100% okay with Pete and Timothée accepting cohosting honors, but only if they do it as their characters from this Saturday Night Live sketch:
20.
And last but certainly not least, the Rose family, because what situation couldn't benefit from the inclusion of our fave Schitt's Creek-ers?
Any other characters you'd like to nominate for the coveted gig? Let us know in the comments!