Warning: This article contains mentions of rape, sexual harassment, and suicide.

Making a Scene, Constance Wu's memoir-in-essays, released this week. It's full of stories about everything from growing up as one of the few Asian students in her hometown to her time on the set of the acclaimed show Fresh Off the Boat.
In the book, Constance shares vulnerable and emotional details about her mental health, sexual assault, and the repercussions of a Twitter scandal.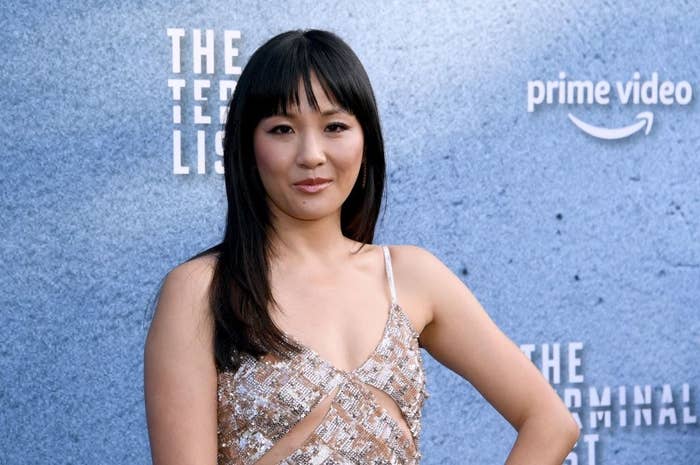 Here are 13 details from Making a Scene:
1.
Constance grew up in Richmond, Virginia, where she said that people didn't treat her differently because she was Asian. "Even though I grew up in the conservative white suburbs, it wasn't the people who made me feel different; it was the TV," she wrote. She recalled that her "face would burn with shame" when Asian characters would come on screen while watching TV with her friends, because they typically were characters who didn't fit in, and she "didn't want the dumb TV character to ruin" the way her friends saw her.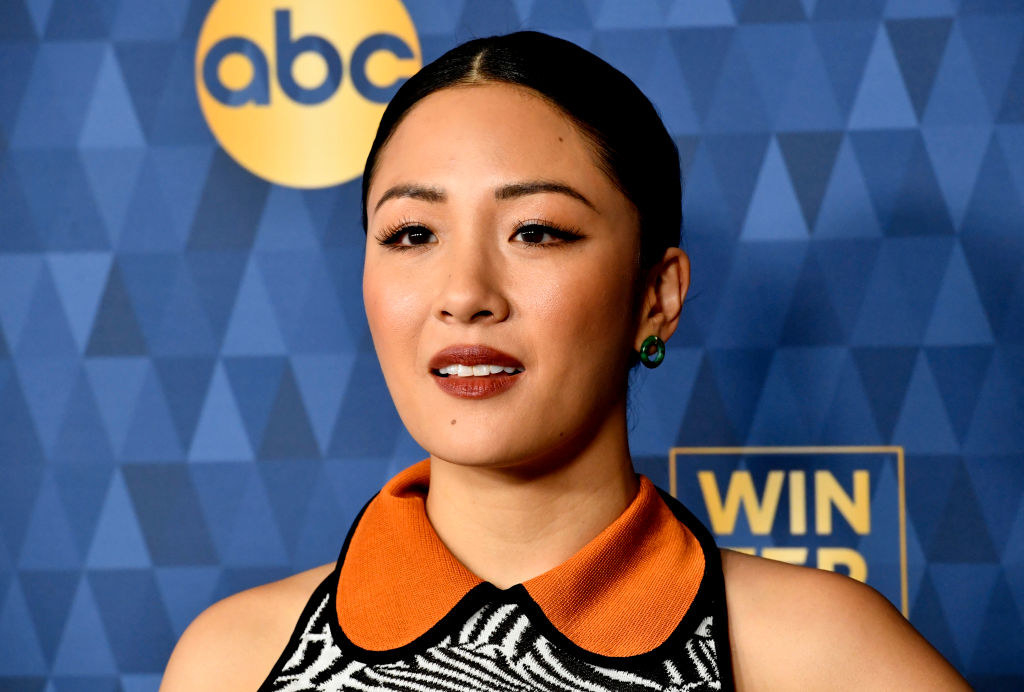 2.
In the essay "Welcome to Jurassic Park," Constance writes about the way being cast on Fresh Off the Boat made her reconsider the way Asian characters were portrayed on TV. Fresh Off the Boat was the first network TV show in over 20 years that centered an Asian American family, and Constance was cast as Jessica Huang, playing the family's matriarch. "When I got the part [of Jessica Huang], I felt a mixture of happiness and uncertainty," she wrote.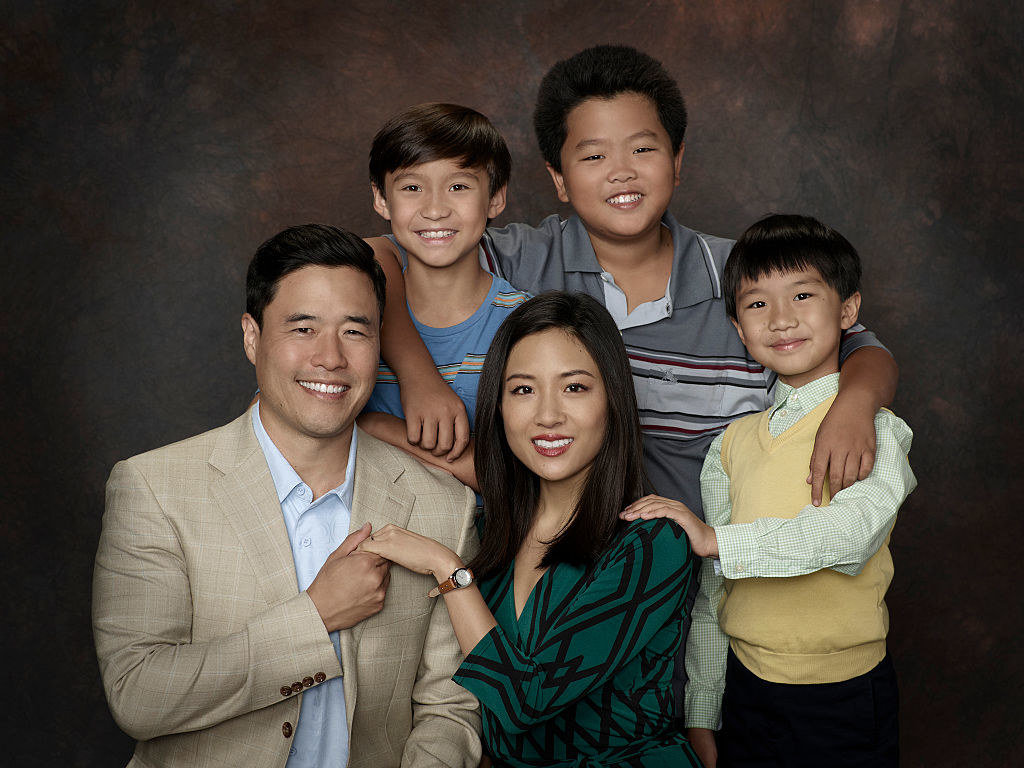 Constance said that while she was "elated" to land the part, she had concerns because the show's premise hit some "soft spots." She said she was wary because the show "was a mainstream comedy, and [she'd] always considered [herself] a dramatic actress." She also was uncertain about portraying a mother who was 10 years older than she was, something she admitted "was a blow to my vanity." However, she wrote that "the softest spot of all was [Jessica's] Asian-ness — her demeanor, her values, her accent."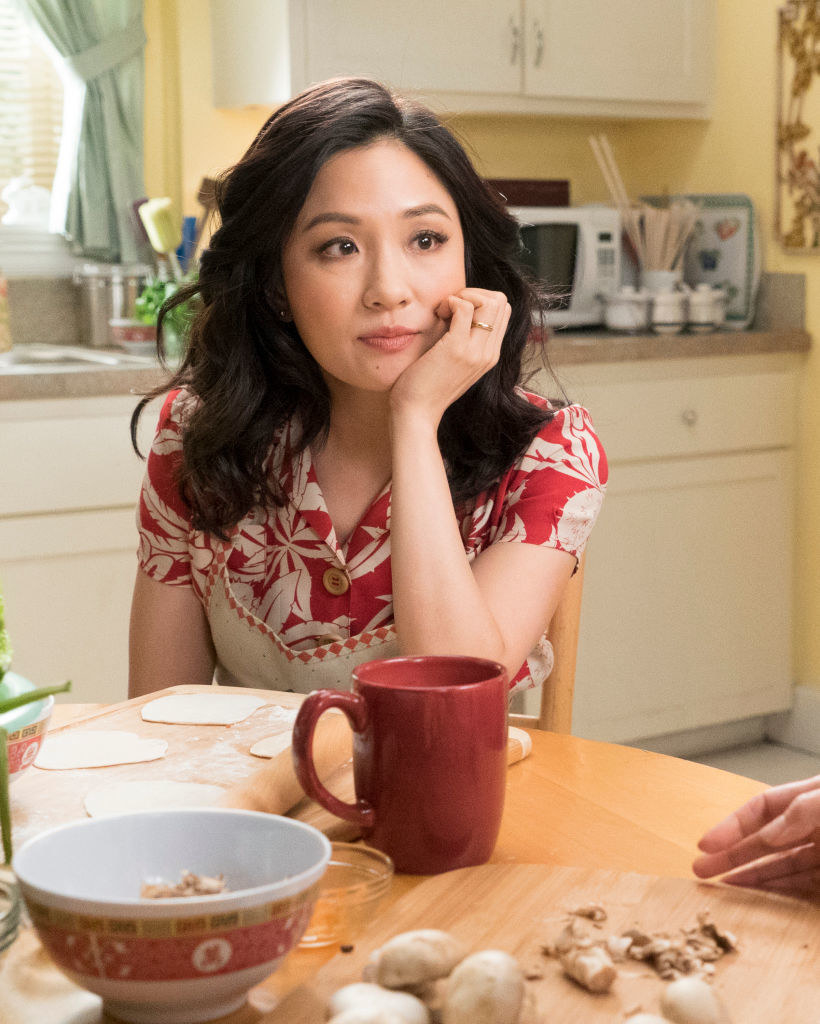 3.
While in college, Constance said she was always "pining after things that I had no clue about, and whining about comfort and privilege." She decided to apply to the Humanistic Buddhist Monastic Life Program at Fo Guang Shan, a monastery outside of Kaohsiung, Taiwan. Constance lived in the temple for the summer and even spent a week participating in a meditation retreat that required complete silence. "In a way, living at the monastery was how I imagine the military: order and rhythm to everything," she wrote.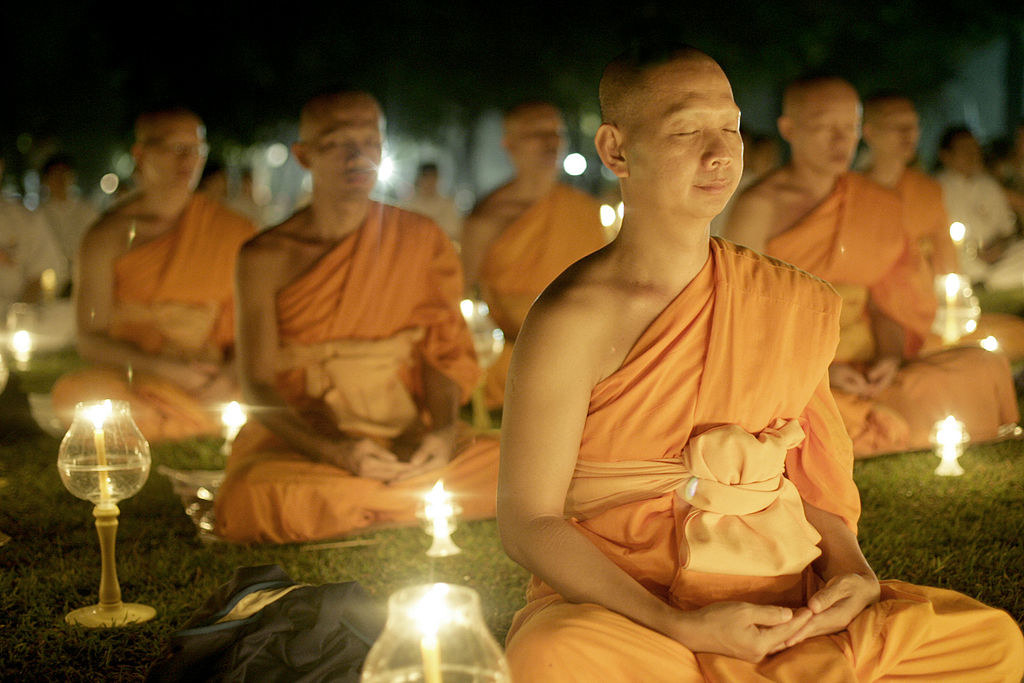 4.
Constance said that the entire first year of Fresh Off the Boat was marked with uncertainty about the way Asian Americans would view the show. While the show received initial praise for centering Asian narratives and was a critical success, some Asian Americans thought the characters perpetuated stereotypes, calling out Constance for playing "a tiger mom" with "a stereotypical accent."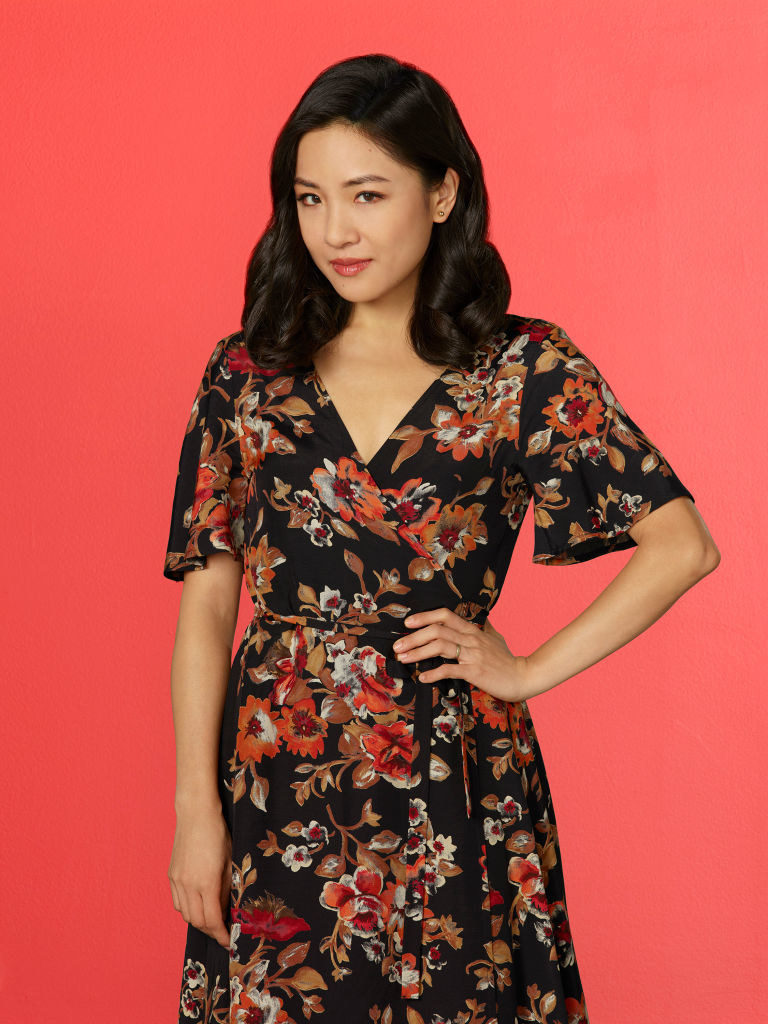 Despite this criticism, Constance wrote that she believed those roles were valid in telling stories about the experience of growing up Asian American. "They say that 'success' will be when our Asian-ness isn't a part of the story, when we get cast in 'non-stereotypical' roles. I do not subscribe to this idea of success. That career ethos, that desire to shut down Asian stereotypes, is a reaction to a Hollywood standard that was created by people who do not know us."
5.
Though Constance began acting in community theater as a child, she said her first love was not actually acting, but books. "Before I ever wanted to be an actor, I wanted to be a writer because books were my favorite thing in the world," she wrote. She said this all changed in middle school, when one of her teachers accused her of plagiarizing the opening paragraph of an essay and told her that she was "not good enough to have written this."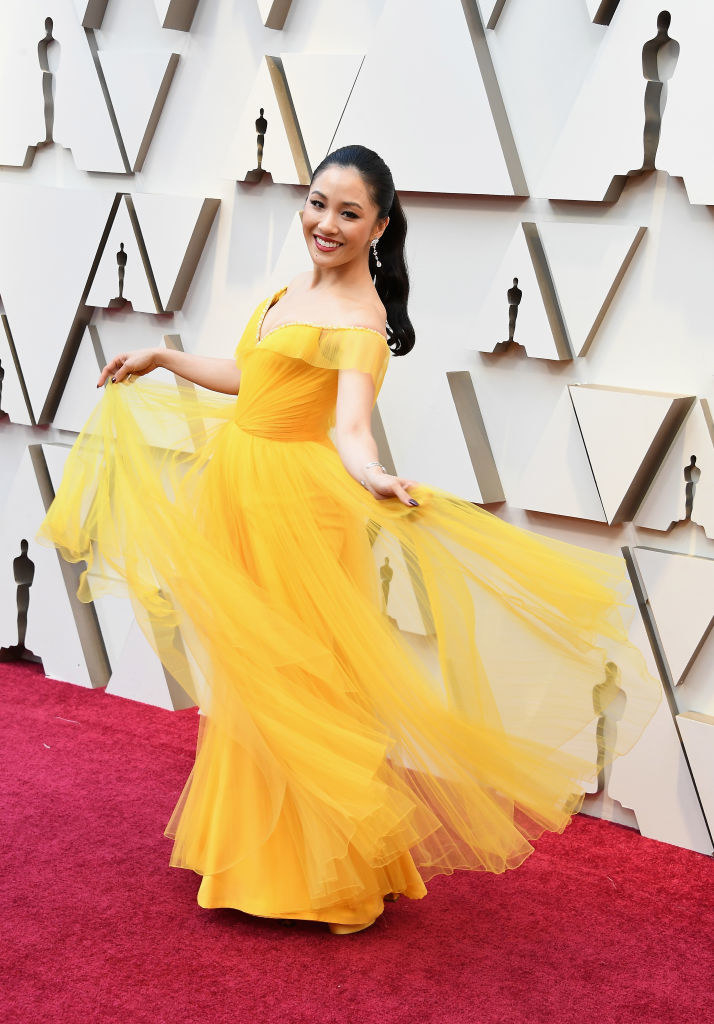 In the essay "Of Course She Did," Constance revealed that the teacher asked all of her other teachers to read the paragraph and decide if they thought Constance could have written it. All of her teachers said they didn't think she wrote the paragraph except for Mr. Frizzell, her drama teacher. "After that, I didn't want to be a writer anymore," she wrote. "Compared to other traumas I've been through, this one shouldn't hurt so bad. But for some reason, it's the one that hurts the most."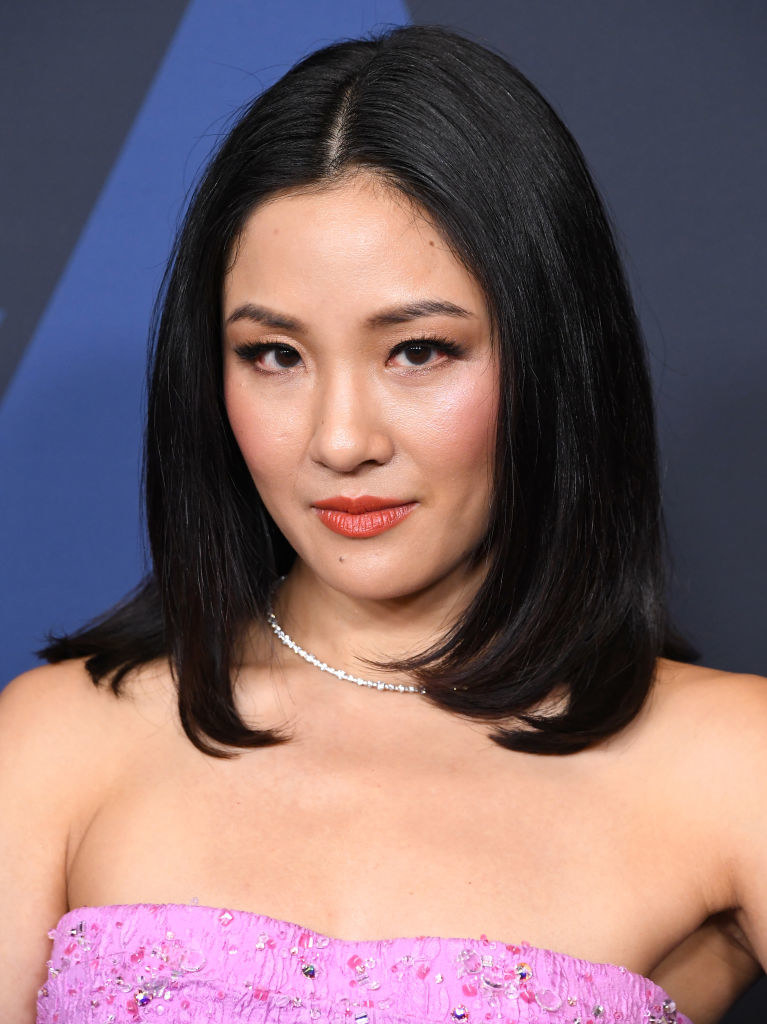 6.
In the essay "Making a Scene," Constance revealed that she had been raped by a man she went on a few dates with — referred to as Ty — soon after she moved to New York in her early 20s. She wrote that after their second date, he invited her back to his apartment and told her that he had a gift for her upstairs. "I felt a twinge of warning in my gut, but I ignored it," she wrote.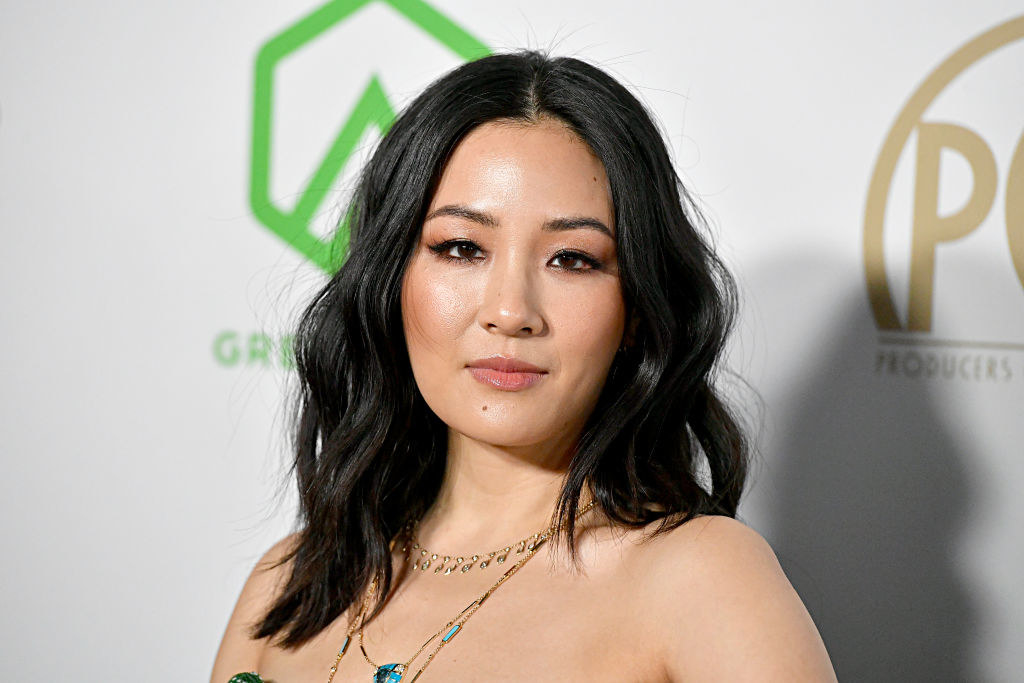 Constance said she told him she did not want to have sex with him, but wrote that "he did it anyway." She added that she "didn't fight back because I didn't want to make a scene." When she got home, she opened up the gift, which turned out to be a pair of pearl earrings and a short story Ty wrote about him and Constance being destined to be together. When her roommate asked if they had slept together, Constance responded, "Oh my god, no! ... This guy is crazy. He wrote this thing, and we hadn't even had sex!" As time went on, Constance wrote that she "let the denial become the truth" and forgot about the rape.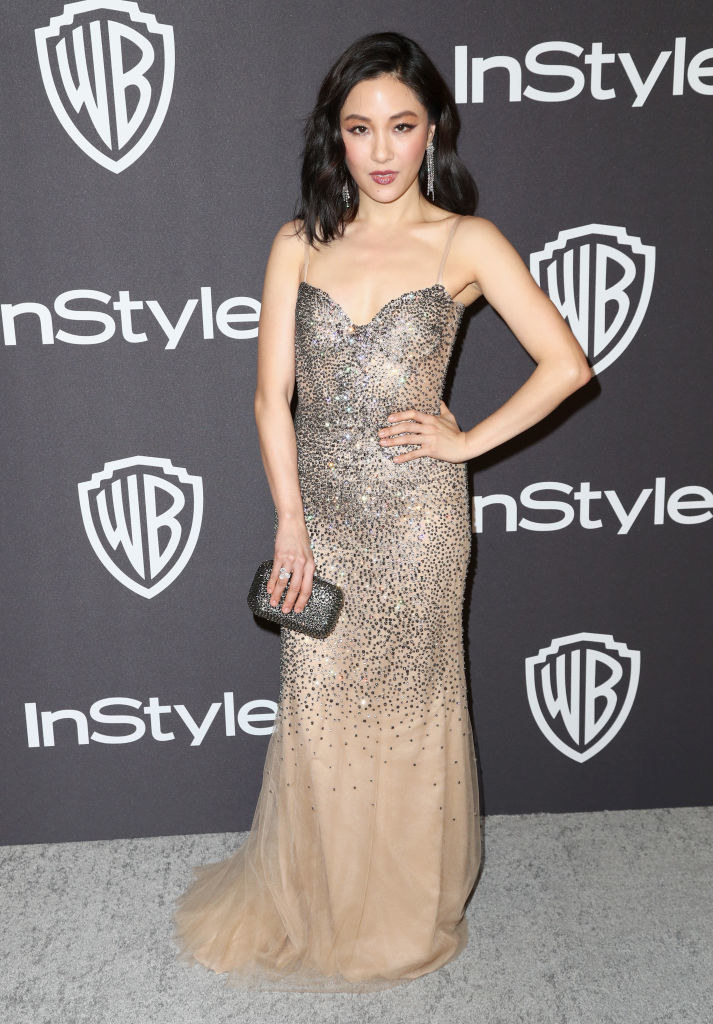 In the following years, she said that "hearing rape survivors' stories didn't seem to trigger me…it pissed me off in a way that I thought was activism." More than a decade later, while on a plane coming back from filming Crazy Rich Asians in Singapore, Constance said she realized that she had been raped. "I was angry at myself for forgetting, angrier than I was at him for raping me," she wrote. She also said that after talking with her therapist, she believed the memory had resurfaced when it did because she finally was at a stable place in her life professionally and financially.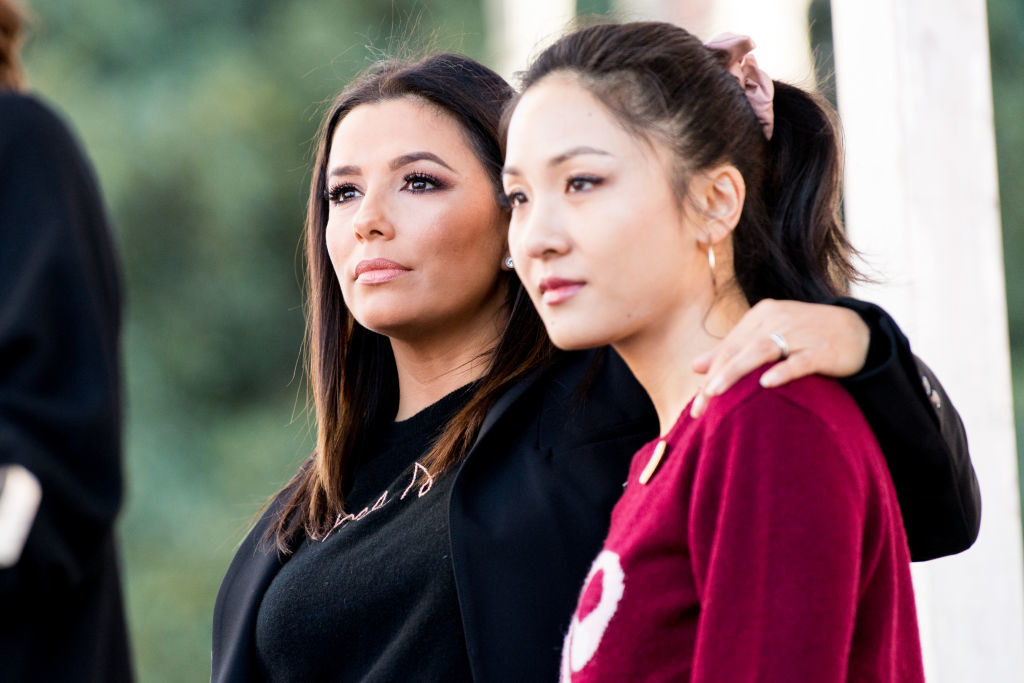 7.
Constance said that she has always felt like she has had to fight incredibly hard for roles. "In my career, casting directors often refused to see me for auditions, saying I was the wrong type, or that they couldn't picture me in the role," she wrote. She said this has happened since her days in community theater, where she was often typecast into playing "ingenue" roles.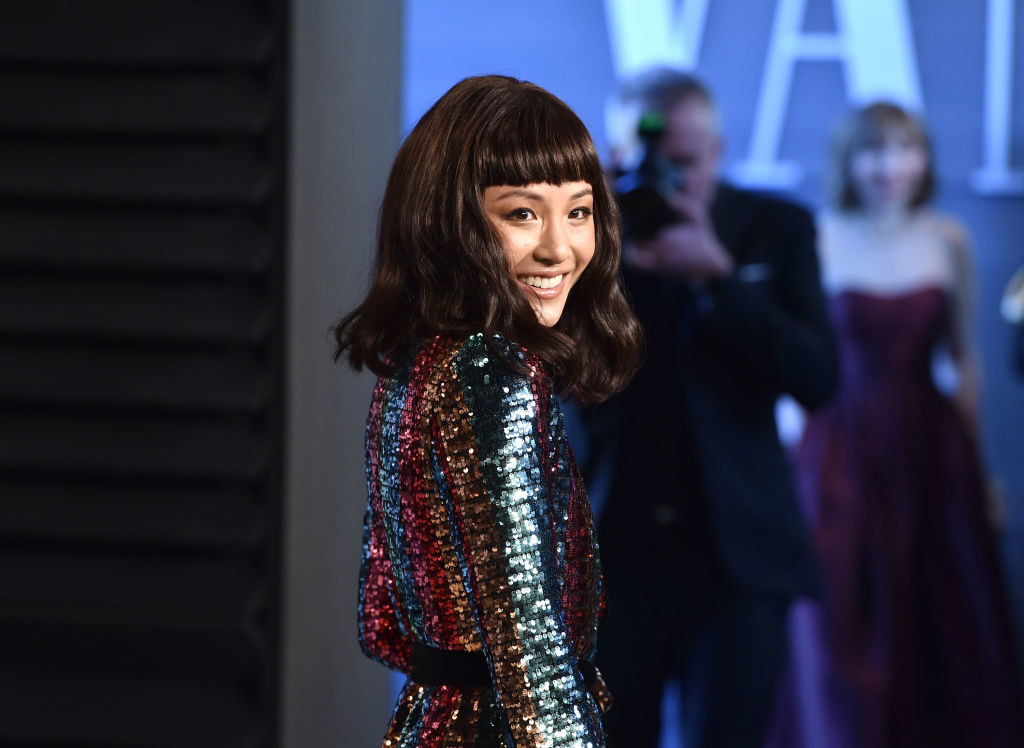 As Constance's career progressed, she said her agent told her that with her success, she "didn't need to audition. That I ought to get a straight offer instead." Weeks went by without hearing any news about a part she wanted, so she said she took matters into her own hands and sent in an audition tape to prove how serious she was about the movie. She also wanted the role in Crazy Rich Asians so badly that she said she convinced the director to move some of the filming dates so she could balance her Fresh Off the Boat obligations with filming the movie. "Though I usually take pride in my scrappiness, sometimes it feels unfair that I've had to fight so hard while other people just seem to be…blessed," she wrote.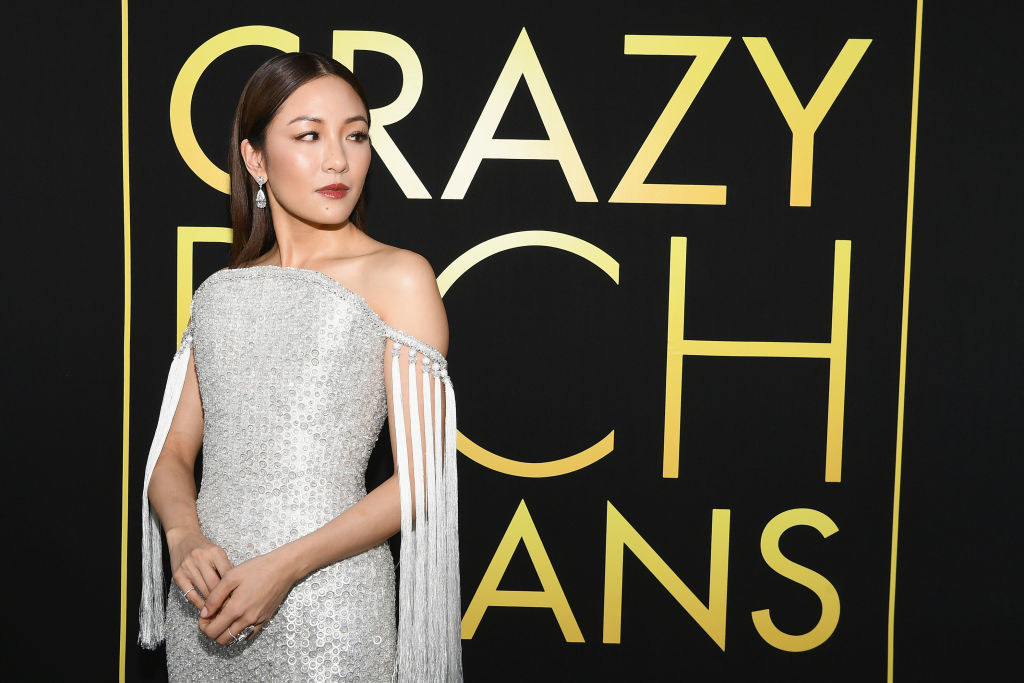 8.
Constance said that because she played a mother figure on Fresh Off the Boat, she was frequently asked about her own mother while doing press for the show. Despite being close when she was a child, Constance and her mother were not speaking by the time the show began. "Fame threw my life into a tailspin," she wrote. "I didn't know how to handle the public scrutiny and I took it out on my mom. Paranoia and anxiety made me say regretful things to her." As a result, Constance said she and her mother didn't speak for about five years. When she was asked questions about her mother by the media, Constance said she emphasized that her mother was not a "tiger mom" and instead was "whimsical and fun."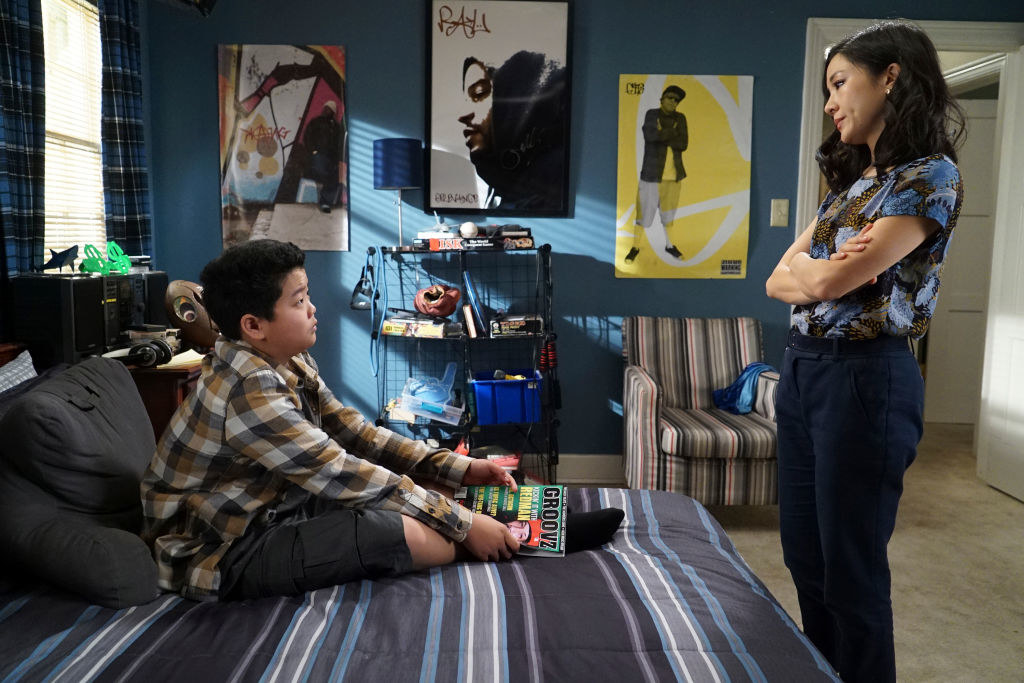 9.
During the first season of Fresh Off the Boat, Constance said a producer who she calls M— frequently harassed her and "demanded a direct line to [her] at all times." She claimed that M— told her that "nobody wanted you. I had to fight for you," and wrote that M— allegedly pressured her to fire her agent and encouraged her to audition for roles in movies like Baywatch instead of the dramatic roles she wanted to pursue. Despite this behavior, she said she continued to look to M— for guidance on set because he was her "only resource" in the TV world.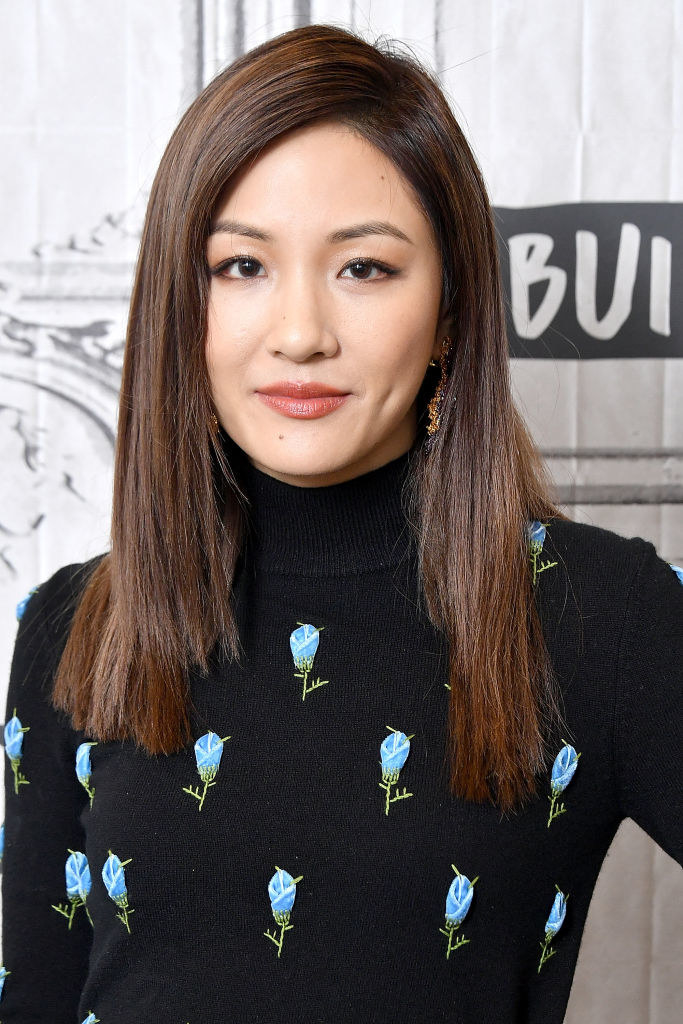 In addition to prying into her career, Constance wrote that M— tried to control elements of her life that weren't related to the show, from her clothes to the parties she went to. After begging to see a picture of her boyfriend, M— told her that she should be dating "pudgy guys like him. Guys who didn't work out because they were too busy producing big-time television." One night, Constance said that he called her and begged her to go to a Lakers game with him, where he allegedly inappropriately touched her over her shorts.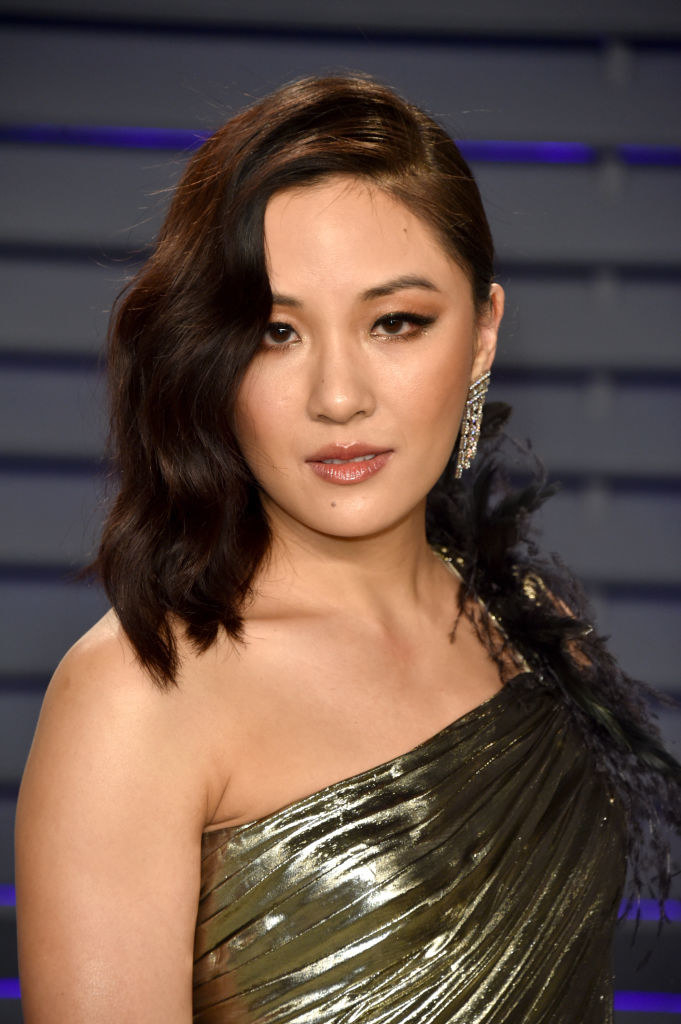 By the time filming on the first season wrapped, Constance decided that she wasn't going to put up with M—'s behavior anymore. She wrote that she was "tired of M's cues for excessive shows of gratitude, tired of the casual sexism, tired of him keeping tabs on all areas of my life." After she stopped allowing M— to control elements of her career, he allegedly told her that she was "insulting the entire AAPI community with her behavior." By the time the #MeToo movement began, Constance wrote that she didn't mention her experience because Fresh Off the Boat "had been established as a positive milestone for Asian American representation. Did I really want to stain that?"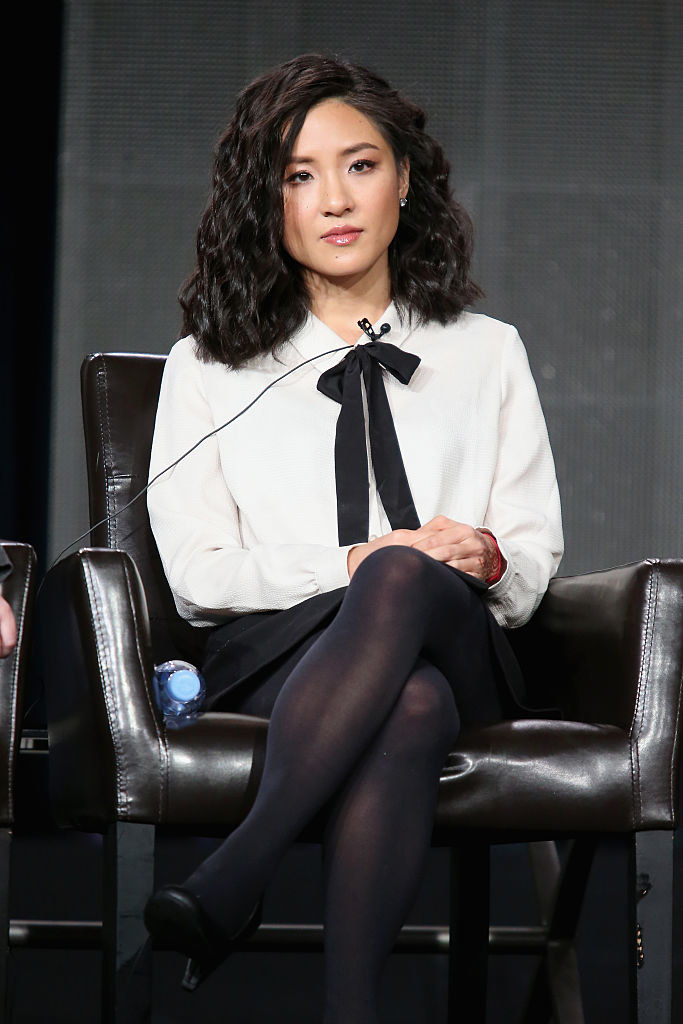 10.
At the end of Fresh Off the Boat's fifth season, many believed the show was headed for cancellation, and the season finale was written to double as a potential series finale. Constance said that cast members had asked if they could audition for other roles, and they were given the producers' blessing to seek out new projects. Around this time, Crazy Rich Asians was beginning to take off, and Constance said she was worried they weren't going to cancel the show because the movie was being praised for its positive Asian representation.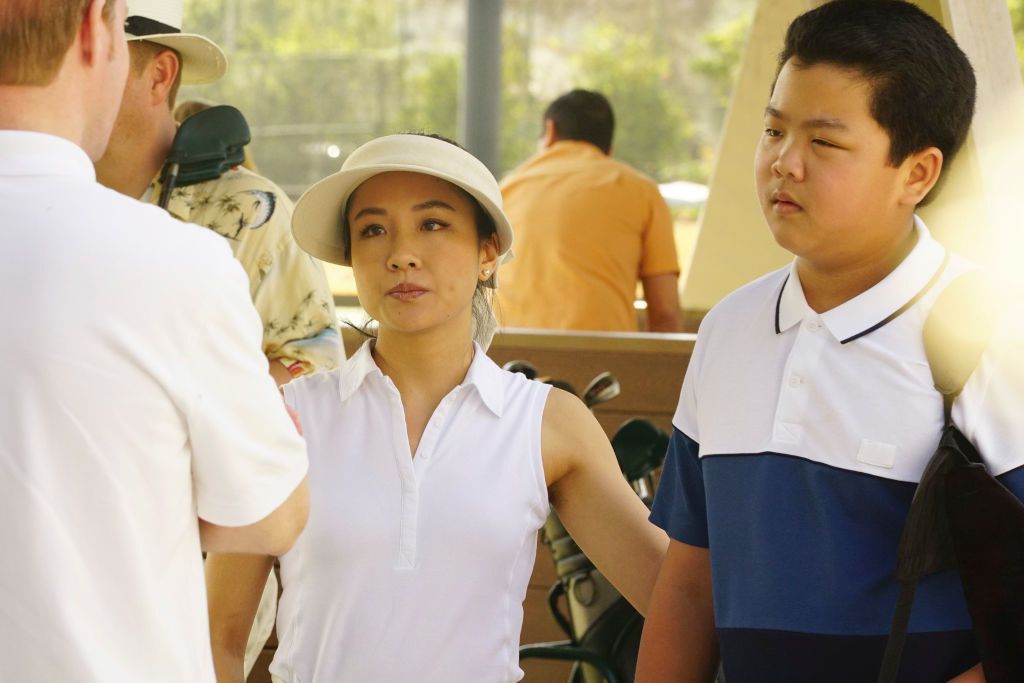 Constance said she "was looking forward to a fresh start in a place that didn't hold so many memories of harassment and intimidation." When the news broke that the show had been renewed for a sixth season, she said, "My feelings were overwhelming, a tsunami crashing through my body — betrayal, helplessness, like they'd lied to me." Constance took to social media and tweeted that she was unhappy about the show's renewal. "I didn't care how I sounded; I just needed to finally make a sound," she wrote. She faced immediate backlash for posting the tweet, with critics calling her ungrateful. "I became a headline, a meme, a springboard for righteous opinion. An ungrateful girl making a scene."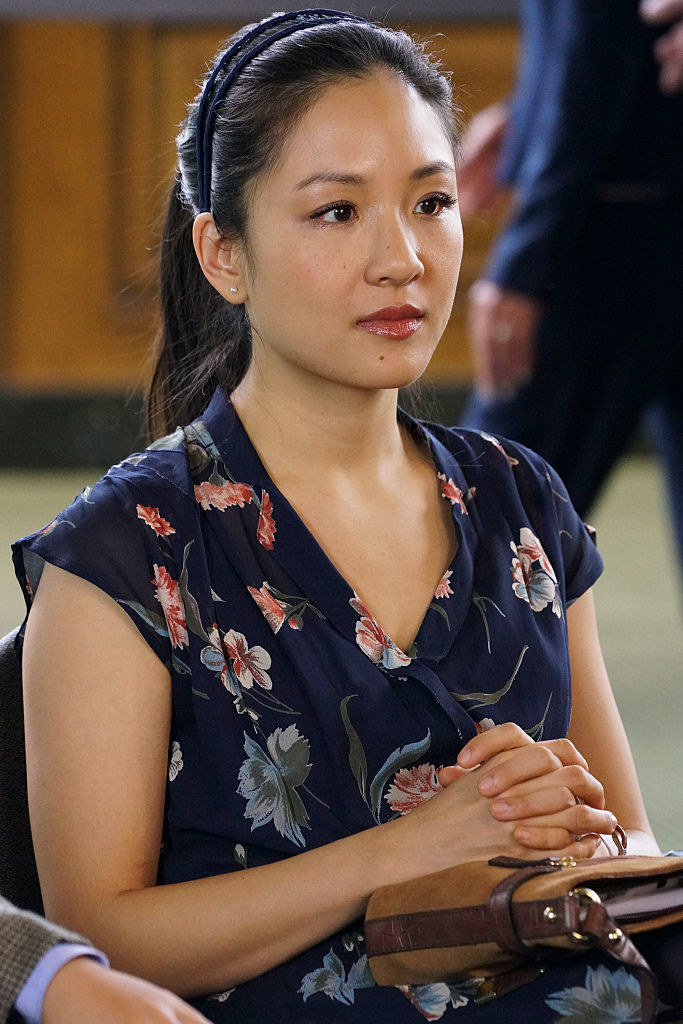 11.
In the wake of the negative attention stemming from her tweet, Constance said she attempted suicide. "I realized I needed a wound to prove it, to prove that I hurt as bad as everyone said I deserved to hurt and it couldn't be a little wound, it had to be the biggest wound in the world for it to be enough," she wrote. A friend found her and took her to the hospital.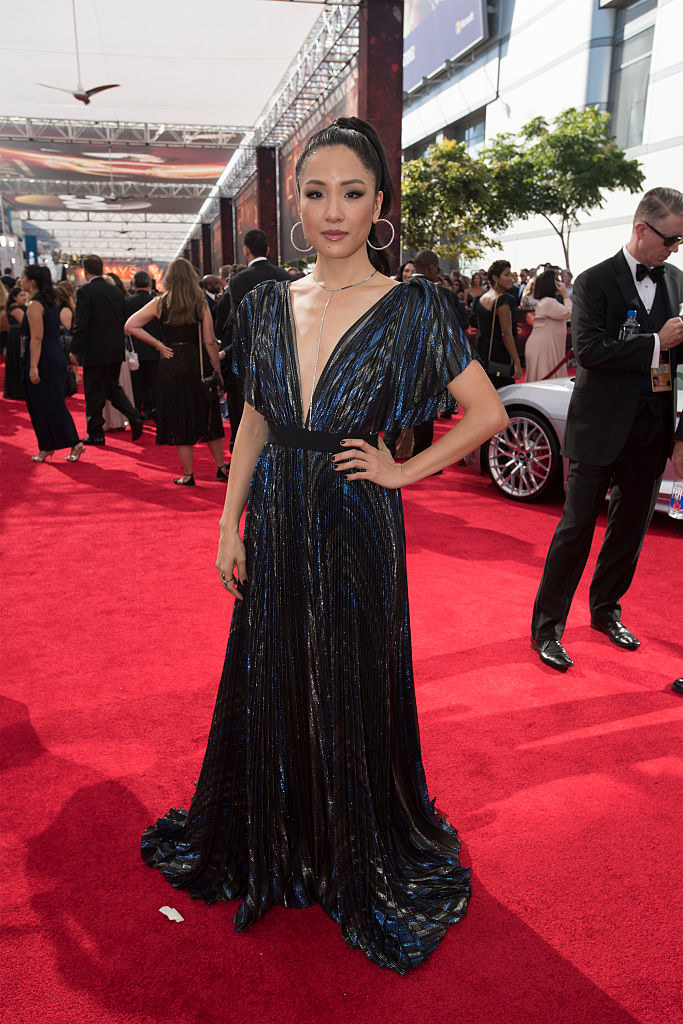 12.
In the essay "You Do What I Say," Constance praised her costar Randall Park, who played her husband on Fresh Off the Boat. "Having him as my costar for those tumultuous six years was like winning the lottery," she wrote. "I don't have enough words to express my enormous gratitude for his grace and patience." She also said that she received support from the actors who played her children when she apologized to the cast and crew after her Twitter scandal.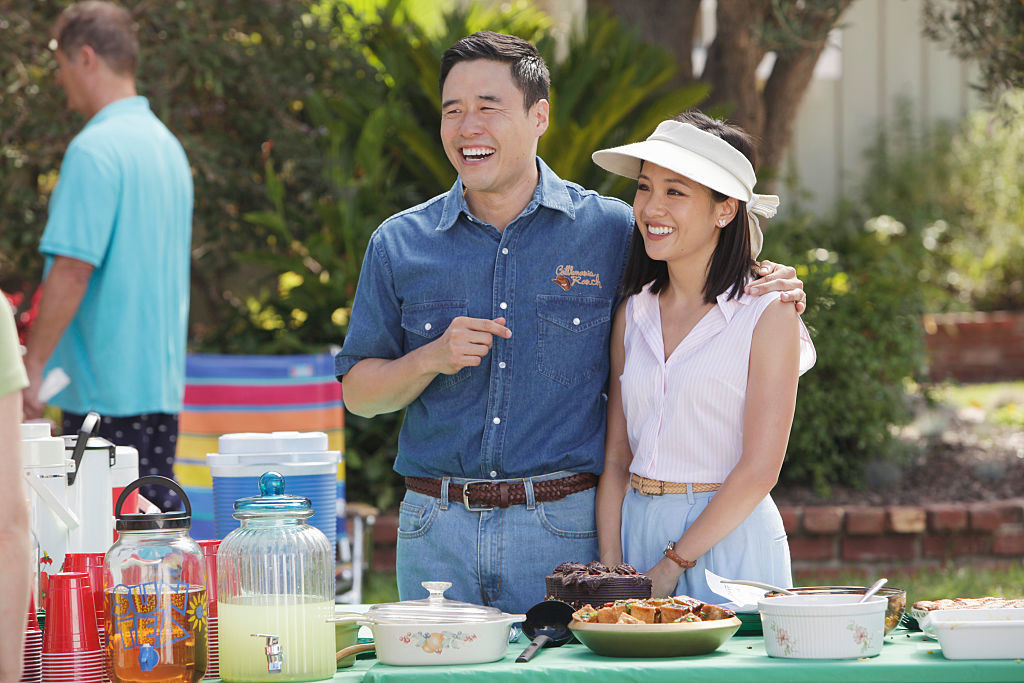 13.
And finally, while filming Fresh Off the Boat, whenever her character was shown writing, Constance revealed that she would write "penis" on the prop paper every time as a joke. This continued for over three seasons until a producer told her that she had to stop because someone on set had complained. "He felt bad because he knew I thought it was harmless fun, but he had to tell me that it made someone uncomfortable," she wrote.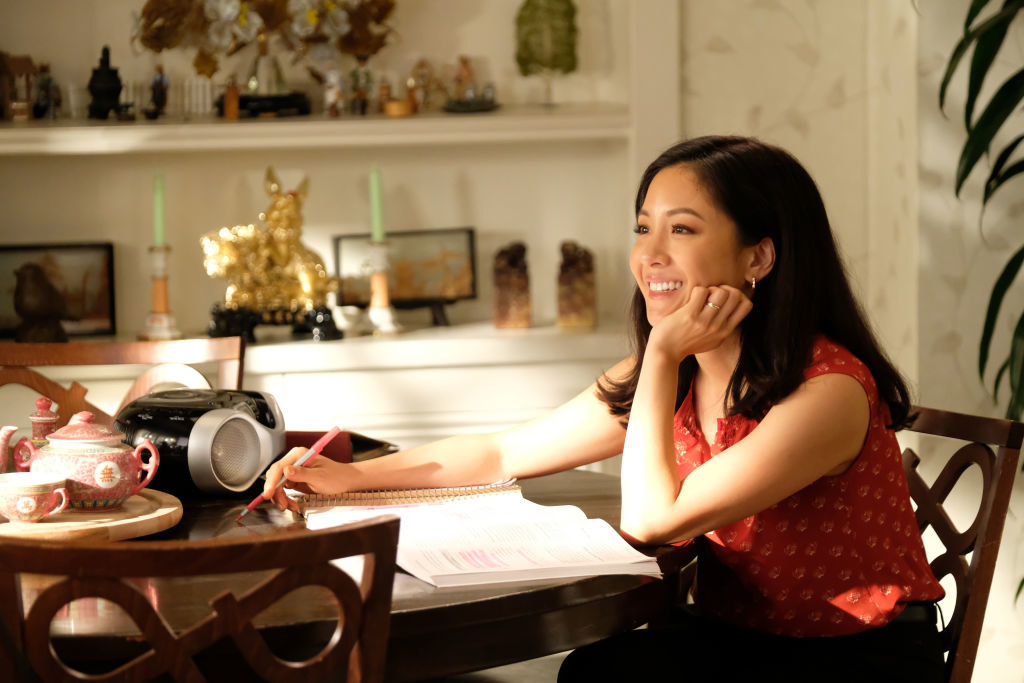 If you or someone you know has experienced sexual assault, you can call the National Sexual Assault Hotline at 1-800-656-HOPE, which routes the caller to their nearest sexual assault service provider. You can also search for your local center here.
The National Alliance on Mental Illness helpline is 1-888-950-6264 (NAMI) and provides information and referral services; GoodTherapy.org is an association of mental health professionals from more than 25 countries who support efforts to reduce harm in therapy.