What can you not leave the house without?

Via google

At least 2 meals packed in tupperware

Via google

Via google

Via google

Via google

Via google

Via google

A Google Calendar Event to be at

Via google

Via google

Doesn't matter, you're leaving 15 minutes late anyway

Via google

Doesn't matter, you never leave Couch

Via google

Via google

Via google

Via google

Who is your celebrity crush?

What are you most likely to be doing on a Friday night?

The Impossible Quiz on Couch

face mask, nap, Ricks, Backroom Pizza (in no particular order)

"Why doesnt anyone want to go out when I want to go out?"

Protecting the living room while wearing the fedora

Trying to get the rest of the house to leave for Rick's

What was your AIM screenname?

emmawatsonluvr, theriot2fan, iuhoosierscubs

Favorite Fast Food Chain?

Garage Bar (before it got overrun with youths)

What event on the fun calendar are you most excited about?

Chicken Tenders Bar Crawl

May the Fourth be with you

What's your party anthem?

What are you doing to wake up your roommates?

Exploding an egg in the microwave

Moving furniture to clean the floors

Putting a traffic cone in their bed

Practicing for MasterChef

screaming at memes/stomping around

"Life is a networking opportunity"

"I've always been funny!"

"In the criminal justice system, sexually based offenses are considered especially heinous. In New York City, the dedicated detectives who investigate these vicious felonies are members of an elite squad known as the Special Victims Unit. These are their

"Is anyone going to the grocery store soon?"
Which Member Of 722 Arbor Are You?
What the fuck is uppppp?? You got Gina, the level-headed, Frisbee throwing, 5'2" nugget of responsibility in TBT. A new resident of the frat, Gina can be found snappin necks/cashin checks out on the Frisbee field, making sweet potato fries, or swaddled on Couch watching a psychological thriller. You don't put up with bullshit and keep the rest of your psychopath friends in check. Keep your friends up to date with their star signs and if you see a Kehlani album for sale, text Gina ASAP at 1-800-FRI-SBEE

YAS KWEEN! You got: Ashley! Looks like you've got a bit of groove in your step (unless you're slipping on a puddle of alcohol on New Years - yikes). You're the trendiest member of TBT and the ONLY one who can pull of a pant leg as an outfit. We aren't really sure what you do most of the day but it appears that you often take careful observation of the organization skills your coworker Maddie possesses. Since the work is done, go ahead, take a sip of fancy boxed wine, put on your lip kit, and go ~play~; you can make up for it later.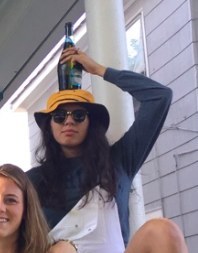 You Got: Maddie! You are a woman of many talents. Facilitator of internal and external relations; you are sweet and bubbly, but a hard-ass at your core. When your sights are set, nobody can deter you from your ultimate goal, whether that be getting ordained and performing a wedding at Rick's American Cafe or ordering enough packages to build a house-raft out of their wrappers. You are not one to need to recharge and rejuvenate on Couch, rather you get your energy and motivation from your vast network of loving friends who you lift to new heights with your positivity and enthusiasm. So get out there and keep making the magic happen.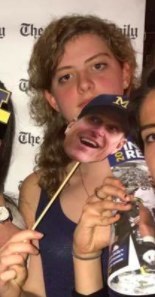 You got: Goobrielle! as a former member of the dance team and current house nerd/robot, you thrive on being Phil's first floor buddy. The smartest IA to walk the planet (according to Maddie's younger sister), your hardwork, positive attitude, stamina and endurance have landed you a kickass degree and hot job. As the kind, sweet, social butterfly that you are, you alerted the rest of the house to SURPRISE BABY and have countless friends that love and adore you endlessly. You are also the only one in the house, AND POSSIBLY THE ENTIRE WORLD, who knows what Student Food Co. is.

Congratulations! You have known Andrew Hausman since you were 3 years old. You Got: Larv Daddy/ Loose Laura! You are a complete nerd. You are the most active member of any group chat/ GroupMe you've ever been in. If anyone is ever curious what you are up to, they need only wait 6 seconds before you contact them via some method of social media to update them on your day. You always are at """meetings""" or whatever those are. Your dad makes some dope chili. Your strongest confidant is your stuffed pig, Phillip, even though he only uses you to get closer to your elephant shaped dehumidifier. You utilize your great leadership skills as captain of the concrete canoe team, but your leadership as house Raquel doesn't go unnoticed. There is nothing in the world you love more than clean floors and counters. You also have a weird obsession with Dirty Dancing and the former dean of the college of engineering, Dean Munson. You can often be spotted on North Campus with your lunch box. Most impressive of all, you seemingly never do work at any job you have ever had, but somehow they like you anyways. Keep doing what you're doing!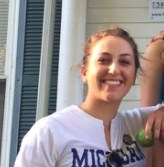 HELLLOOOOOO!?!!? Who's there?!?! You got: Mariel! The only thing getting you out of bed in the morning is juuuice. You live for "taking laps" around Ross to avoid actually doing any work. Actually, on that note, you seemingly avoid always doing work. As Kreature, the groutchy house elf, you are expected to be on Couch at all times.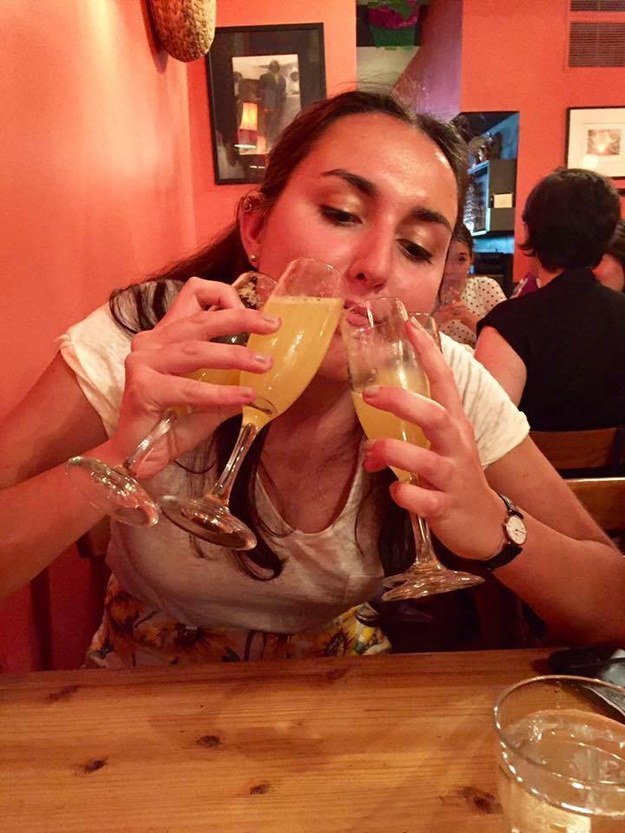 You got: Fil! Like the sun you dressed up as for Halloween, you bring light to everyone's life through your so-pale-it-glows skin and yellow hair. In fact, the only major difference between you and the sun is that the sun rises on time. Level headed and anxiety-free, you spend weeknights eating Trolli gummies and asking innocents to stay up studying as late as you. On weekends, you can be found showering for 45 minutes and running "only 6 miles" in the IM building you didn't enter the first 5 months of school. Constantly looking to expand your horizons/vocabulary, you are the only male engineer in a women's studies class and read full Supreme Court rulings in your free time. Persistence and self-deprecating humor are your keys to success and you make life more enjoyable for everyone you surround.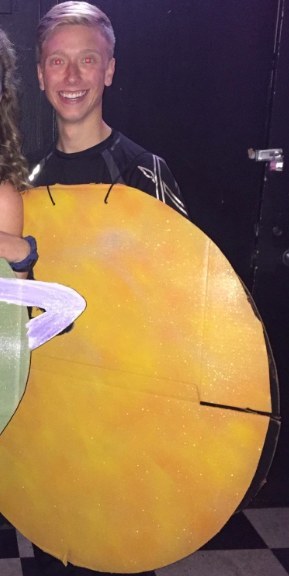 You got: Meg! Also referred to as Gem (pronounced like gum but with an 'e'), you are a master egg maker and you may or may not have exploded a poached egg in the microwave one morning. You're also the house vegetarian, but you DON'T want to make a big deal about it. Your dance moves are like none other and you really get down when you're wearing your chunky heeled booties. You're incredibly smart and hard working and really have to keep that up this semester being in class with those eager sophomores in Physics 240 and ME 211. The rest of the house is anxious to meet your future sister wives in Salt Lake City next year!!!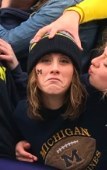 As the newest member of the house, you are a fiercely loyal and protective figure. Although not human, you protect the living room with an attitude of strength, perseverance, endurance and a little bit of flair (as evidenced by the fedora). Thanks for being you! ALSO HOW DID YOU ACTUALLY GET THIS RESULT HENRI IS A STORMTROOPER AND NOT A HUMAN YOU ARE SO WEIRD

This post was created by a member of BuzzFeed Community, where anyone can post awesome lists and creations.
Learn more
or
post your buzz!