It's been rumoured that Sir Patrick Stewart may be reprising his role as Captain Jean-Luc Picard, so it's probably best to remember just some of the reasons why he's amazing and desperately need him to come back.
1.
He defended the shit out of Data in "The Measure of a Man".
2.
He was a true man of culture.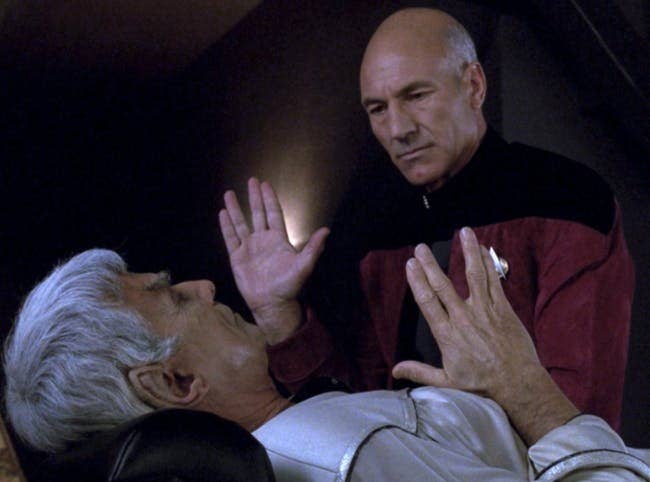 3.
He wasn't too proud to consult old friends for advice.
4.
His arrogance as a young man led him to being a strong and humble leader.
5.
He looked after a group of kids when stuck in a turbolift.
6.
When he went full Die Hard and saved the ship on his own against marauders.
7.
When he was brutally tortured by the Cardassians and still didn't break.
9.
He sought out family after he was rescued from the Borg.
10.
He made himself learn how to understand Dathon and the Tamarian language in "Darmok" when they had no other way to communicate.
11.
Picard was a real romantic.
12.
And he experienced an entire second life in "The Inner Light".
13.
He wasn't adverse to ~role-play~.
14.
His ability to prove humankind's worth to Q, and his final moments with his crew in "All Good Things".
15.
He was flawed at times but admitted he was wrong.
16.
That time he went completely against the Federation to save a planet in Insurrection .
17.
And finally, he gave us this.