A Guide To The Cast And Characters Of "Into The Woods"
Stephen Sondheim's fairy tale mash-up musical is finally getting the big-screen treatment. Here's a guide to the familiar characters, and how they differ in Into the Woods. WARNING: If you're trying to avoid spoilers, do not watch the clips from the stage production, as they reveal key plot details.
Meryl Streep as The Witch

"I'm not good, I'm not nice, I'm just right."
In a normal fairy tale, The Witch would be the villain, but Into the Woods is more complicated than that. At times, yes, she is an adversary, but The Witch is just as human as the characters who cross her path.
James Corden as The Baker "Are we to dispel this curse through deceit?"
The Baker is the ostensible hero of the story, but he does plenty of unheroic things. And while he initially insists on keeping his wife out of the mix, he comes to realize that he can't survive without her.
Emily Blunt as The Baker's Wife "You may know what you need, but to get what you want, better see that you keep what you have."
Like The Baker, The Baker's Wife is an original character, although she's a type in countless fairy tales. The story is largely propelled by her desire for a child — she's more driven and assertive than her husband.
Anna Kendrick as Cinderella "Opportunity is not a lengthy visitor."
All Cinderella wants is to go to the Prince's ball — but she doesn't know that also meant landing a Prince. In Into the Woods, Cinderella does marry her Prince, but she learns being a Princess isn't everything she'd hoped for.
Chris Pine as Cinderella's Prince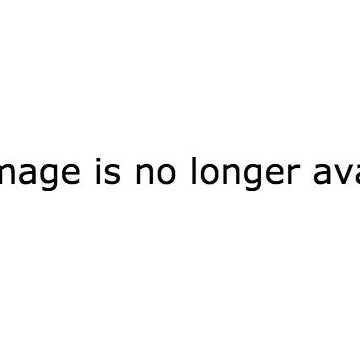 "I was raised to be charming, not sincere."
On paper, Cinderella's Prince seems perfect. But beneath his considerable charm, there's a spoiled young man whose birth makes him believe he can take anything — and anyone — he wants.
Lilla Crawford as Red Riding Hood "The prettier the flower, the farther from the path."
The Little Red Riding Hood fairy tale has always been a metaphor for the loss of innocence. In Into the Woods, Red's encounter with The Wolf ushers her into adulthood, which is essential as she faces the challenges ahead. "There's no possible way to describe how you feel when you're talking to your meal."
To underscore the metaphorical implications of Little Red Riding Hood's story, The Wolf in Into the Woods is a drooling, lustful creature whose hunger for Little Red Riding Hood is darker than what you might expect.
Daniel Huttlestone as Jack
"And you think of all of the things you've seen, and you wish that you could live in between."
Like Little Red Riding Hood, Jack's story is about growing up, but in Into the Woods there's also a focus on accepting consequences. What happens after you steal from and murder a Giant?
Tracey Ullman as Jack's Mother "Slotted spoons don't hold much soup."
Jack's Mother means well, though she can't help holding Jack back. Part of his journey is breaking free from his Mother and becoming a man, even though she still thinks of Jack as her baby.
Mackenzie Mauzy as Rapunzel
"I am no longer a child. I wish to see the world."
Rapunzel is something of a tragic figure in Into the Woods — held captive in a tower by a mother that wants the best for her but firmly believes in tough love. She struggles to maintain her sanity after a traumatic upbringing.
Billy Magnussen as Rapunzel's Prince "The harder to get, the better to have."
Like his brother, Cinderella's Prince, Rapunzel's Prince is beautiful on the outside and considerably less attractive when it comes to personality. But he does his best to be there for a woman driven to madness by her mother.
Into the Woods also stars Christine Baranski as Cinderella's Stepmother, Tammy Blanchard and Lucy Punch as Florinda and Lucinda, Frances de la Tour as The Giant, Richard Glover as The Steward, and Simon Russell Beale as The Baker's Father.