If you have tiny humans in your life, listen up. A new store just opened in NYC and it's going to blow their tiny minds.
This is CAMP. It's set up like an old-fashioned general store filled with quirky gifts and well-curated kids' products. Doesn't it look cute?
I know, I know, you're all like, "It looks...nice, but it's not exactly mind-blowing." Well, might I interest you in...A SECRET DOOR?!!
After entering through the door you follow a ~magical path~ to the CAMP experience space. This area, currently called "Base Camp", will have a new theme that rotates every 8–12 weeks.
Unlike most stores, kids are actually encouraged to touch things, run around, and basically just be kids. The current experience allows them to play on the musical boardwalk...
...create their own songs on a switch board in the Radio Lab....
...and climb up the bunk bed that's not just a bunk bed—it's a slide!
The slide leads to a disco room with a light-up dance floor, sequin-covered walls, and a live DJ (!!!).
CAMP also runs activities daily, including arts and crafts workshops where kids can try their hands at everything from merit badge embroidery to New Year's resolution writing.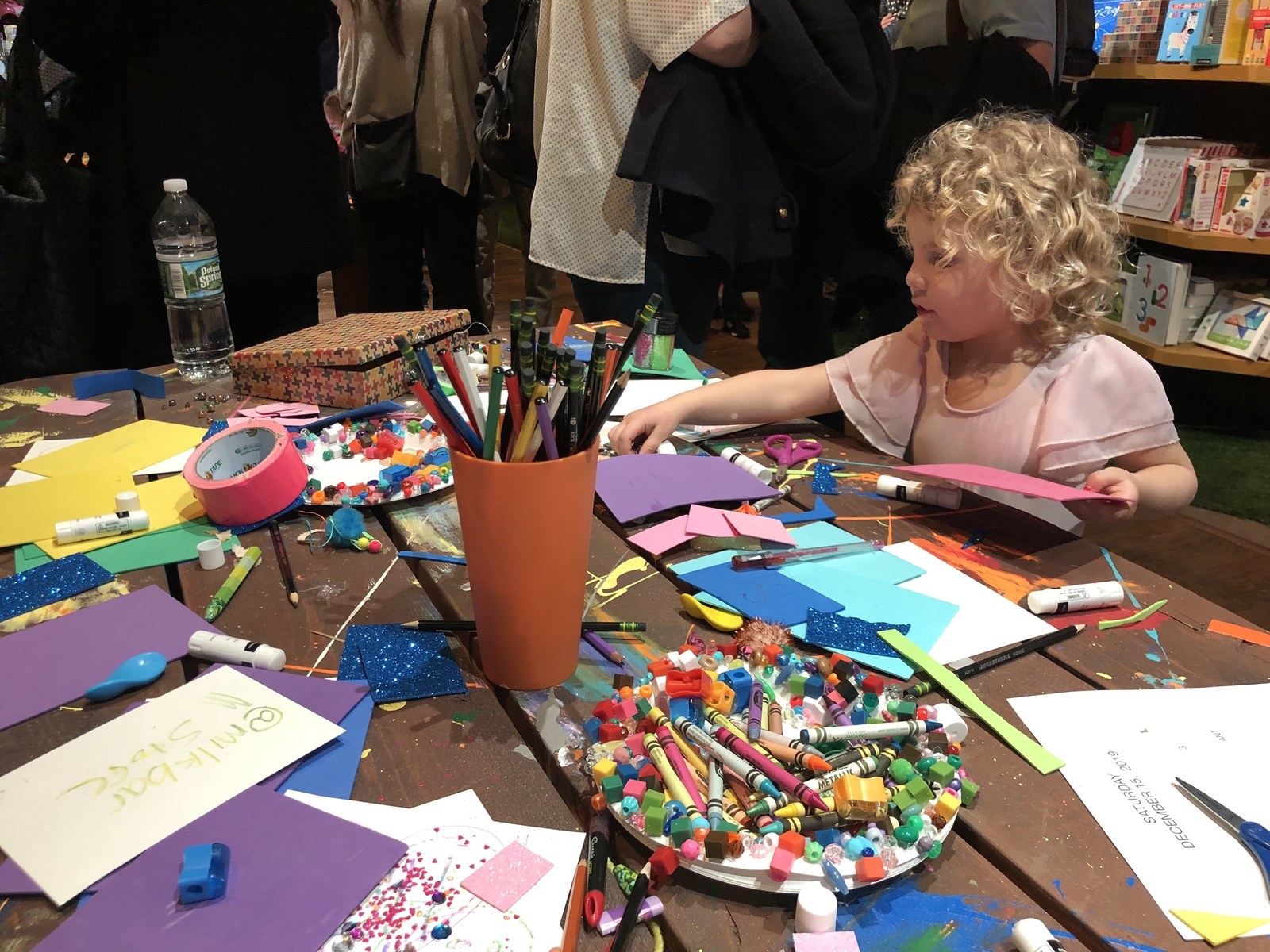 The "Campitheater" will hold regular events, such as sing-a-longs and improv shows.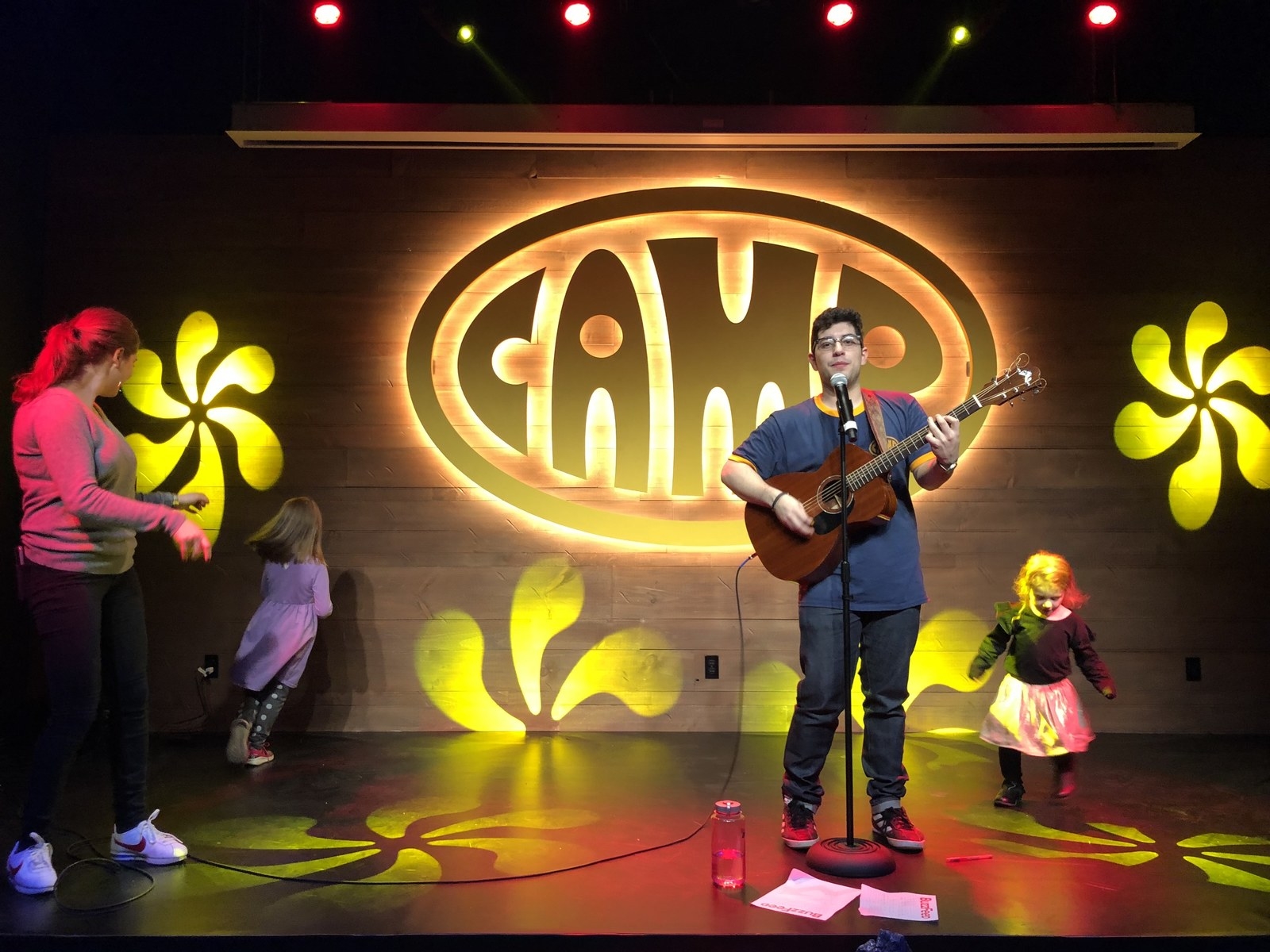 One thing that will remain constant is the massive retail space filled with interesting toys, quirky books, candy, and plenty of other things you didn't realize you needed.
Like this edible bubble kit you can flavor with anything you want!
Oh, and one of the best parts: There's a Momofuku Milk Bar serving coffee, crowd favorites like Crack Pie, and a special CAMP-themed s'mores sundae.
CAMP is brought to you in part by BuzzFeed. Yay us!