I would rather have stained, yellowing teeth...said absolutely no one ever.
Well never fear, thanks to Pearlii's newly launched Teeth Whitening Kit, it's never been easier to brighten stained, yellowing teeth from the comfort of your sofa.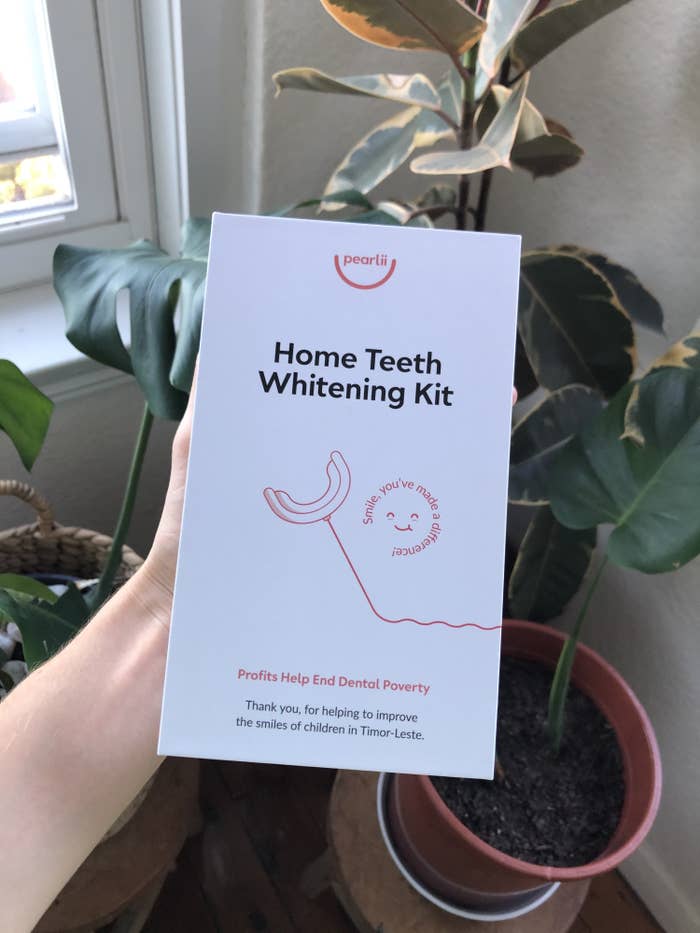 It has also literally never been easier to look good and do good at the same time.
Simply start by squeezing the whitening gel onto the mouth tray, plugging the whitening light into your phone and finally, popping the tray in your mouth for 12 minutes.
Once those minutes are up, rinse everything off and expect to see whiter teeth for the next 2–3 months.
You're done! Go forth and dazzle the world with your new gleaming pearly whites.