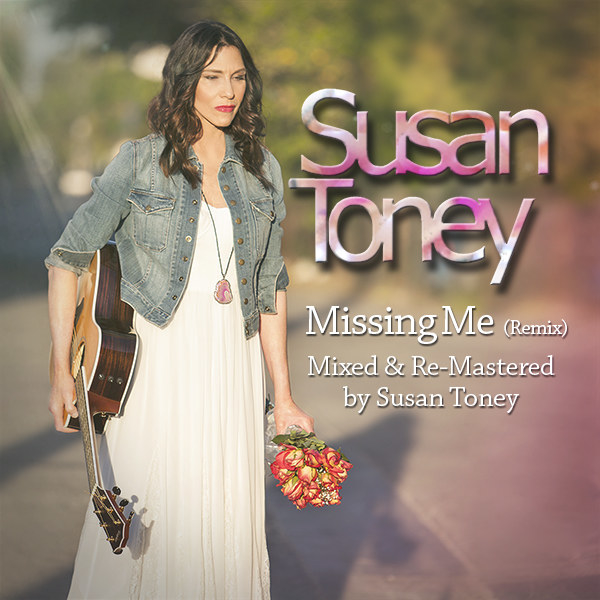 Award-winning songstress Susan Toney just released a Remixed and Remastered single of her hit song, "Missing Me (Remix)" to raise money for the Standing Rock Sioux Tribe and their efforts to protest against the Dakota Access Pipeline. The new single is currently available via iTunes, Amazon, and other music sites, and was accompanied by a music video; the original version peaked at #31 on the Adult Contemporary Billboard Charts.
Toney is of Cherokee Indian descent and her late father, William D. Toney served as Chief Justice of the Judicial Appeals Tribunal and the Supreme Court for the Cherokee Nation in the late '80s (1985–1987).
Thousands of people from across the United States with support of scores of sovereign tribal governments have joined the Standing Rock Sioux Tribe to protest Energy Transfer Partners' building of the 1,200-mile Dakota Access Pipeline. If built, a half-million barrels of crude oil would pass through the line daily. The Standing Rock Sioux Tribe filed suit in U.S. District Court for the District of Columbia to stop construction which has since destroyed sacred places containing ancient burial sites, places of prayer and other significant cultural artifacts. Following the District Court's ruling, the Department of the Army, the Department of Justice and the Department of Interior temporarily halted construction while mass arrests of protesters continued. Of late, militaristic actions and raids against the Water Protectors have escalated and the world watched in horror as they were brutalized in freezing temperatures by water cannons and rubber bullets, among other life-threatening tools. Despite the widespread use of excessive force and human rights violations -- as determined by the United Nations -- key politicians remain silent regarding the issue, including: President-Elect Donald Trump, Senator Elizabeth Warren, and failed Presidential Candidate Hillary Clinton. To date, President Obama has failed to take action that would permanently halt the construction or protect the lives of Water Protectors. In turn, Senator Bernie Sanders has pledged his commitment to Indian Country as a fellow Water Protector and actively campaigns on their behalf.
This weekend, more than 2,000 U.S. veterans will descend upon Standing Rock and serve as human shields for the Water Protectors and protest construction of the Dakota Access Pipeline.
"History is repeating itself for the Standing Rock Sioux Tribe, and it is our duty to stand with them against Energy Transfer Partners and not allow the Dakota Access Pipeline construction to continue," Toney said. "Collectively, our tribes have started a movement and are our voices are being heard — while others remain silent about something that truly matters."
Award-winning songwriter and songstress Susan Toney received critical acclaim for her recent solo album, "Love is the Cure" which spawned back-to-back Top 40 singles on the Billboard Adult Contemporary Charts: "The Trail of Light and Dark" and "Missing Me (Remix)." She penned two songs on John Townsend's album, "The Road Leads Home" and her music has been featured in various films, including Just Don't Mention Love and the main track for Little City (Miramax Productions).
This post was created by a member of BuzzFeed Community, where anyone can post awesome lists and creations.
Learn more
or
post your buzz!