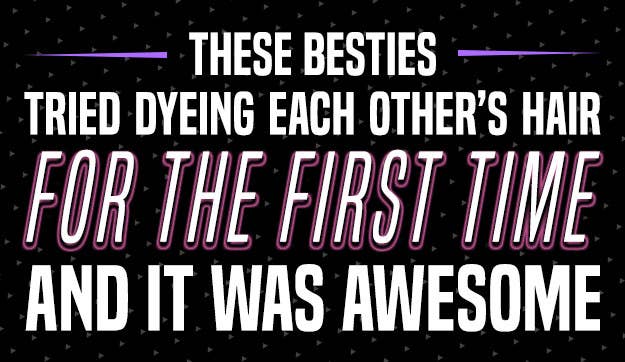 Dyeing your hair can feel super intimidating, but it's really not. To prove it, we challenged two pairs of BFFs to dye their hair.
Or, more specifically, one person to get their hair dyed for the first time by someone who had never dyed hair before — being a BFF is about trust, y'all.
First up: Juan and Caralyn! Juan was a little out of his element.
But Caralyn was into this Colorista pink.
It only took 20 minutes to set — just enough time to zen out with a magazine.
And Juan was nice enough to rinse, dry, and style her hair.
Time for the big reveal...
AMAZING.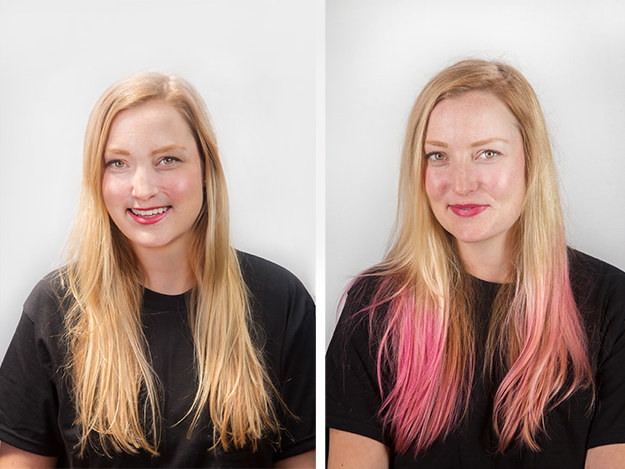 Jason gets his hair bleached on occasion, but has never done a color before.
Jodi had it handled, though.
His hair also took 20 minutes to set — so, you know, a little knitting time.
Jodi's got this styling thing DOWN.
FABULOUS.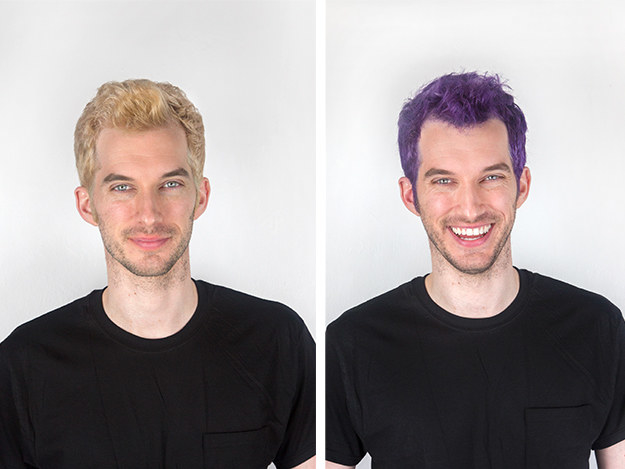 Photography by Sarah Stone for BuzzFeed; design by Kirby Darland for BuzzFeed.