What is your ideal study spot?

What is your music style?

Wavering somewhere between Folk and EDM

Anything that can be played on a record player

Movie scores at full volume

What is your coffee preference?

Caffeine is a drug and drugs are bad

You have a free afternoon, what do you do?

Calligraphy and other artsy things

Visiting somewhere obscure and unheard of

Roadtripping with friends

"Free afternoon? What's that?"

What is your trademark texting style?

Short, efficient, and to the point

I take on the style of people I'm texting

Minimum of 3 exclamation points and emojis!!!

Minimum of 5 hours between responses

Planned, analyzed, and re-analyzed at least twice before it's sent

What's your dream vacation?

Paddle-boarding in the ocean

Somewhere obscure and unheard of

Anywhere where I can be outside in the sun

What's your favorite movie?

Does binge-watching Friends count as a movie?

If you were to get in trouble with the law, what would it be for?

Losing my documents in a foreign country

Stalking Benedict Cumberbatch

Driving at night without headlights

Setting off the fire alarm
Which Member Of The Summit Are You?
You are one classy lady to have gotten the Snazzy Sarah Kodres-O'Brien. Not only are you a world renowned chef with impeccable style, you are also a brilliant photographer and marvelously well-traveled. Your cool-older-sister vibes (and trunks and tapestries) help make a house full of dorks a little more cultured. While Rapunzel may envy her golden locks, her housemates know the real treasure is her heart of gold (too corny?). Sarah's dedication and drive go beyond her academic career… this girl can say no to popcorn chicken (aka she is the definition of strength). So sit back, pour yourself a glass of wine, and relax while watching some Grey's Anatomy, knowing that "though she be but little, she is fierce" and the Summit would fall without her.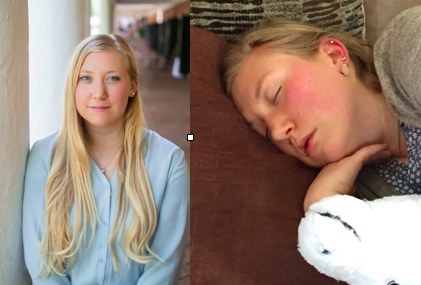 To get this funky Summit gal you must have a penchant for pineapples and Paris as you rock your wild leggings through the madness that is the College. No one can rap to French songs while whipping up a dessert worthy of Serendipity like Mullin can. Kat is a God-given gift to the house with her perfect hug-height and motherly warmth. When she isn't ENO-ing and rocking her fashion eyewear retainers (aka the strap that holds sunglasses), she can be found glamorously running trails like a super fit Snow White. Her intuition is striking as she seems to sense the perfect moment for everyone to lay on the floor and contemplate life while listening to dramatic soundtracks.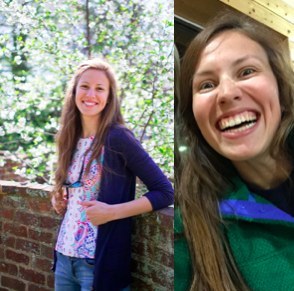 Alyssa- You must be nuts to have gotten this chick… oh wait, no sorry, not nuts. She's allergic. This Summit Stunner knows more ways to cook an egg than there are stars in the sky (and possesses the jaw dropping ability to crack an egg single handedly), but we mainly keep her around because her puppy is so doggone cute. While most of her time is spent "engineering," other pastimes include juggling a soccer ball, showcasing her lack of sense of direction, and functioning as the Summit's "official calligraphist" for the chalkboard wall. Burton's affinity for countertop sitting and kitchen chats are endearing, but Alyssa wouldn't be Alyssa without her excessive enthusiasm for cream cheese, dry humor/wit, and occasional overdoses (Tylenol… completely accidentally… long story.) Look out for her upcoming fashion blog, "How to Style Your Brother's Sweater- A Look for Every Day of the Year." So dip her in your Monday milk because Miss Alyssa is one-of-a-kind.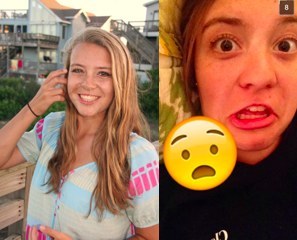 It's fine. You got Mary Moynihan, mistress of moxie. But it's fine. The sarcasm flows like honey from this Aussie babe, and the only thing bigger than her heart are her eyes when she's excited. While she can often be found holding the weight of Newcomb Dining Hall on her shoulders, her other favorite pastimes include being the coolest aunt ever to her five adorable nieces and nephews, and making her Rapunzel-esque hair look "better." Mary's most vital role in the household is always being the first to support late night Cookout binges, followed closely by her mastery of cooking eggs with Italian seasoning. If Phoebe declines to return for the inevitable Friends remake, Moynihan is the next best candidate. We wish she would tell us how she can be so cool, but because of her CIA connections, if she did… she'd have to kill us.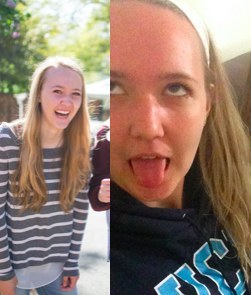 If you got Molly Shields go ahead and row row row your boat 'cause your life is but a dream. While "cheerleader" is a strong word, no one motivates the house like Shields. The Summit cherishes her presence while we can, knowing it's only a matter of time before Jack Johnson sweeps her off her feet to live with him in Hawaii. This Organic Chemistry Killer will inevitably hold the role of most beloved guest star on a future Friends remake, when she's not busy teaching cake pop making classes to her millions of fans. The Summit housemates are among the privileged few who get to witness Molly's super power on a regular basis- her ability to wake up before the crack of dawn each day and still be a cheerful person. It still blows them away.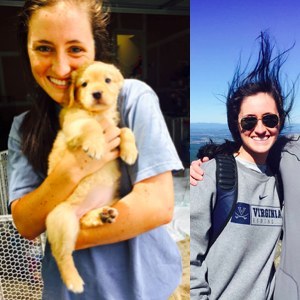 What in Buzzfeed classification? If you got Abigail Steele, go ahead and pull out your Stitch onesie, heat up a nice bowl of mac and cheese and ketchup, and tune into some X-files, because you just got the coolest member of the Summit squad. While her housemates lament being constantly subjected to her ruthless meme tagging, Steele is determined to keep the Summit up-to-date on the comedy scene. Abby's old timey class is evidenced by her sophisticated record player jams, yet she remains ever-hip with her laid back lingo. So if you put a boogie dollar down that she's a gold hat cool cat, don't let the gig slash your hips oak nuggin. Abby is best known for her killer Snapchat stories, speaking in Chinese, and her love for life as she tries to soak it all in before she gets thrown in jail for violating her restraining order against Benedict Cumberbatch.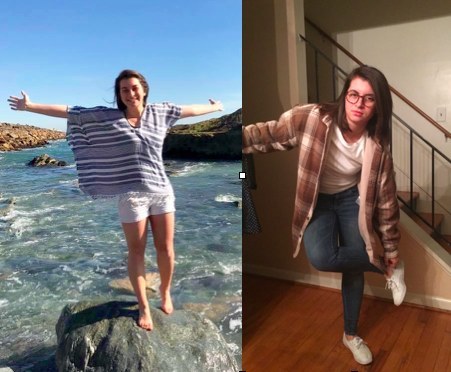 Wow you must be the most perfect human to grace the face of the Earth to get Cecelia DiNonno. You're like Beyoncé in a house full of Rebecca Blacks. A Louboutin in a house full of Crocs. A frosted strawberry pop tart in a house full of unfrosted ones. Want to jam out to an obscure foreign song? She's got you covered. Want to set Italian food on fire as you experiment in the kitchen? She's your girl. She likes her toast black (no seriously), her coffee supply constant, and no matter the occasion, she's always back at it again with the white vans. This Spanish-speaking, curly-haired wonder can either be found excitedly telling stories at high frequencies, or napping for hours, there is no inbetween.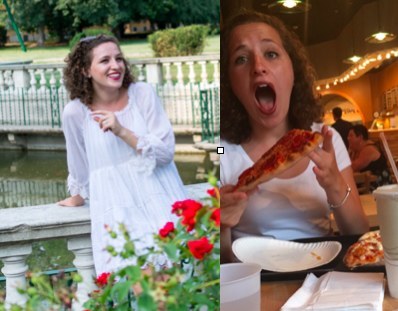 Lily - If you got Lillian Berger you are "LITERALLY" the luckiest person alive. Lily is essential to the Summit household as the resident spider killer - no one can take out arachnids like this sporty second year. Lily's perfect Saturday consists of browsing Target ads on her back porch followed by a lengthy trip to Costco (in her v hip soccer mom van) and their signature cheese pizza, of which there is no equal. The Summit would crumble without Lily's color-coded schedules and Weather Channel updates (thunderstorms are obviously her ideal weather condition), and her accumulation of aqua blue possessions is second only to her strong belief that red pepper flakes make everything better. When she isn't (wrongly) proclaiming that Parks and Rec is better than The Office, Lily can be found petitioning the Academy Awards to present Nicholas Cage an Oscar for his work in National Treasure.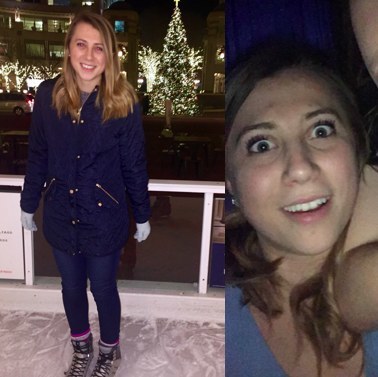 You got:

The Pumpkin Eating Squirrel
If you got the Pumpkin Eating Squirrel, you represent the pillar upon which the Summit household was founded. You are a go-getter, not to be scared away by people constantly opening doors and walking by your hollowed out pumpkin snack. You don't give up until you get the job done, cleaning away every last bit of the rotten old Halloween pumpkin while providing some little seeds for your bird friends. You also most likely have a really bushy tail and have probably peed on Cecelia at some point in your life. Pumpkin Eating Squirrel is undoubtedly the most important and beloved member of the Summit family.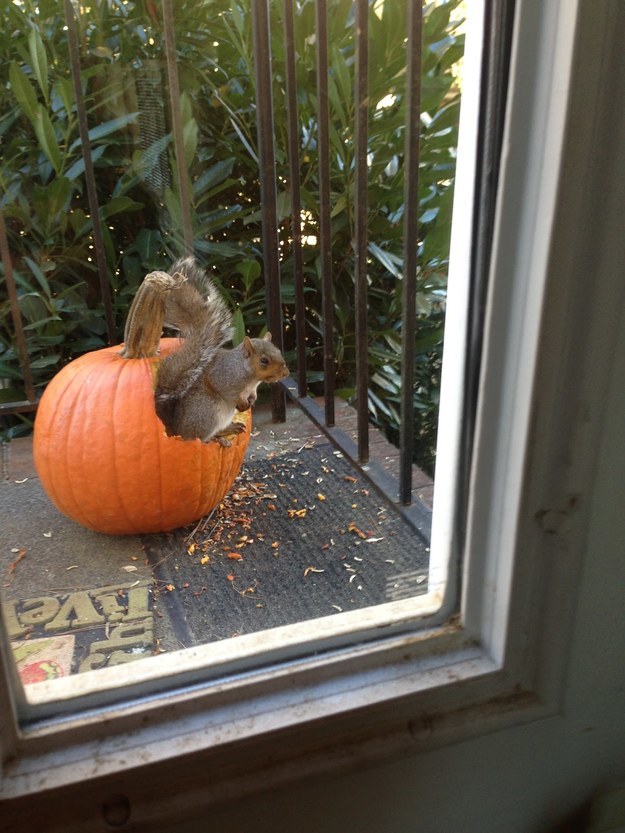 This post was created by a member of BuzzFeed Community, where anyone can post awesome lists and creations.
Learn more
or
post your buzz!