pick an NYT Minus Context tweet

avoid men who wear clip-in bike shoes

sitting around the house thinking, ooh, i can't sit around the house

Can I just tell you guys all my secrets

shrimp's making a comeback

emoticons banging their head against the wall

bearded, skinny-suited tech jerks

wheat beer, not that generic lager shit, thx

Which Reductress article resonates with you?

The Hardest Part About Dating Is That I Refuse To Do It

Party Dresses That Say, 'It's My Birthday And Someone Has To Fuck Me'

How to Explain What Memes Are to Your Therapist

How To Make Sure He Isn't Just Into You for Your Nuanced Takes on Current Events

He Made a Gilmore Girls Reference So I Shoved Him Inside Me

Tricks to Keep Yourself From Fucking Him Before You Fuck Him Anyway

He Left Me for a Woman Who Uses Two Spaces After a Period

13 Different Ways to Say 'Great, Thanks!' in an Email

Self-Deprecating Intros for When You Call 911

Chill Ways to Just Sort of Live with It

huge fucking nerds who are oblivious and you frankly end up hating them

skinny religious minorities with boyish charm

boys who look like they could be your brother

ur friends but you'll never make a move

been on a break from romance for like 10 years

manly kinda aryan-lookin' dudes who can fix stuff

whoever will make your parents the most upset

whoever sends me any goddamn text message before 4PM

ted cruz, the zodiac killer

this girl from your hometown who is like, a model now? what the fuck?

whatever boy you're in love with

whatever girl you're in love with

whoever the person you're on the phone with is bitching about

whoever you're bitching about over the phone

impossible to pick, there's SO much drama right now

which of these pics from my 'random pics' folder on my desktop is ~so you~?

pick a billboard top 100 song from 2007

welcome to the black parade - my chemical romance

what time is it? - the high school musical cast

how to save a life - the fray

summer love - justin timberlake

a bay bay - hurricane chris

hey there delilah - the plain white t's

What RCOverheards tweet resonates?

"i'm not sloppy, it's a choice"

"if i could summarize myself in two words... they would be 'ballpit' and 'honey whiskey'"

"i once tweeted that Lake Michigan is a lesbian"

"You know what you and Nietzsche have in common? You both can go fuck yourselves"

"wait it's a SWEATER date party???"

"Obama would make a great First Gentleman" "Wow. wow wowowow."

"we can look up the satanic chants tomorrow"

"I need to take my birth control and set my alarm. All else will fall into place"

"does he look like an art hoe?"

"can you pay for cigarettes with a check?

what's a 90s trend you LOVE?

being really bitchy to losers and it's somehow socially acceptable

badass women fighting vampires

calling people and talking on the phone with them

what's your friend-crime?

take forever to pay back on venmo

nothing? i'm a great friend fuck you

overbearing and imposing!!

how do you feel about magic and stars?

I will judge you for it but I will let you tell my horoscope

I am RULED by the stars! Tarot cards are super fun and I check my horoscope app frequently

I'm fairly new to the 'mercury in retrograde' idea, but I honestly blame mercury for everything

I take the stars seriously, but with a grain of salt. I will definitely smudge your shit with sage though.

Not only am I ruled by the stars but I truly believe.... someone has put a spell on us!

are the stars why everyone around me sucks so bad?

I have several conflicting ideas about astrology~

regularly text "horoscope pls" to my horoscope-dealing friend

The stars definitely have an influence in our lives, there are simply too many trends to ignore.
*Updated* Which Member Of The 606 Are You?
- former EIC of The Michigan Daily - current washed-up senior searching for a job (hire her!) - likes to lay in bed with one blanket and no pillows like a serial killer - melodramatic as fuck but not in a yell-in-your-face-way, more of a 'this hurts me deeply, i'm going to my room to sleep for a year, please never speak again' way - nocturnal - secretly artsy (did slam poetry at literati!)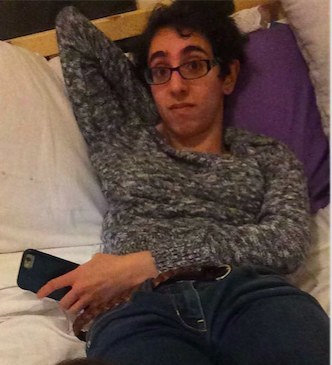 - no concrete plans for future, living in terror (hire her) - talks way too much about truly pointless shit in excruciating detail - 'i should be working on my thesis right now' - one of those 'new year, new me' bitches - uses a horoscope app & knows how to read tarot cards - insane social media stalker - boy crazy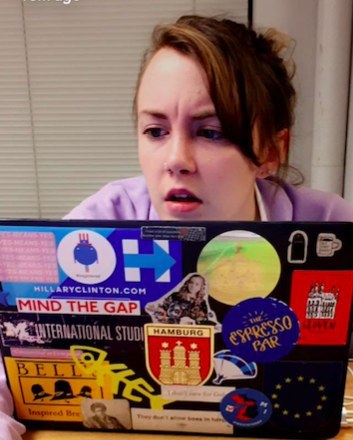 - eats way too much sugar, should probably have diabetes but doesn't - talks about her rats a lot - texts you every time she sees a dog - actually kind of has her shit together, getting a master's and is legit af (fund her!) - spell her name right, you ass hats!!!! #whitepeople #ugh - insane drunk game. free drinks all night. - recently came into the meme scene, will tag you on FB or insta!! not twitter.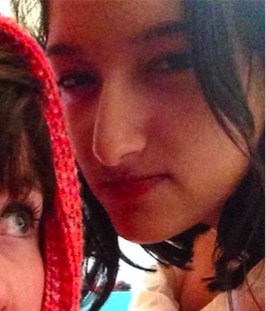 - bad at French - always has the best Halloween costumes (see pic) - gemini AF!!!! - kind of a witch? always wants to do a sage rub and light some candles - knows more about you than you do and can point out your greatest weakness at any time (dangerous) - sweet like a wonderful fairy, always does the right thing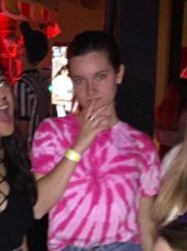 You got:

Nick, Honorary 606er
- will eat all your food. in fact, you have to plan what time u invite him over so that you've already eaten all you wanna eat before he gets there. truly. - former east quad resident and shitstarter - current co-prez of Nakamura coop - calls you a bitch but then cuddles you forever - got upset at the last 606 quiz cuz the results were serious - dyed his hair and got his septum+nipples pierced before everyone else, the entire RC is trying to copy him

You got:

Cass, Honorary 606er
- so sweet but will FUCK U UP - wants to live in wrigleyville - respect that!!!! - creates the memes of the friend group (AMAZING!, cracking ur voice, roasted) - very good at fundraising and philanthropy (hire her) - will roast you - classic Rick's Girl - the best at Tinder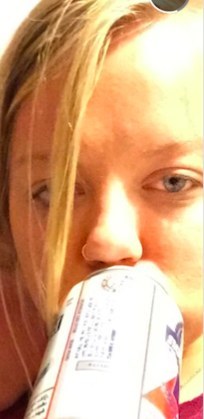 You got:

Liam, Honorary 606er
- not Liz's boyfriend - super lazy!!! - not 21 yet, baby of the group - always down to sit in the living room and drink a beer - knows about all ur most embarrassing shit, was present for most of it probably, still thinks ur kinda cool - is afraid of getting roasted - chill to point of apathy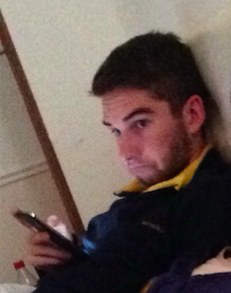 You got:

Spoz, Honorary 606er
- likely a Freaky Friday situation with a grandma - art student (TM) - everything is art and art is everything - will take a photo of some random piece of crap and make it cool - swam in high school - lots of cheetah print and flannel - impatient - loves the rules - will say she's not drinking and then drink anyways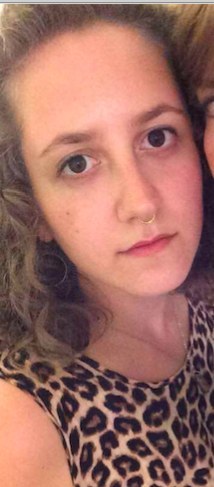 You got:

whoever Shoham is on the phone with, Honorary 606er
- usually Emma Kerr - sometimes Michael Sugerman - maybe a parent? - another person from the Daily? - always serious, she is always digging through the fridge when talking to you
You got:

whoever Liz is on the phone with, Honorary 606er
- almost 100% chance of being Connie, her mom - basically you must be connie brennen
This post was created by a member of BuzzFeed Community, where anyone can post awesome lists and creations.
Learn more
or
post your buzz!